---

AMC StoneBriar 24
Frisco, TX, USA

---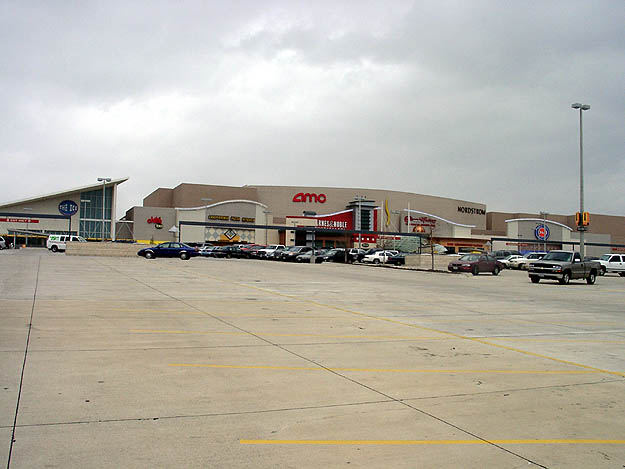 Welcome to Stonebriar mall.

---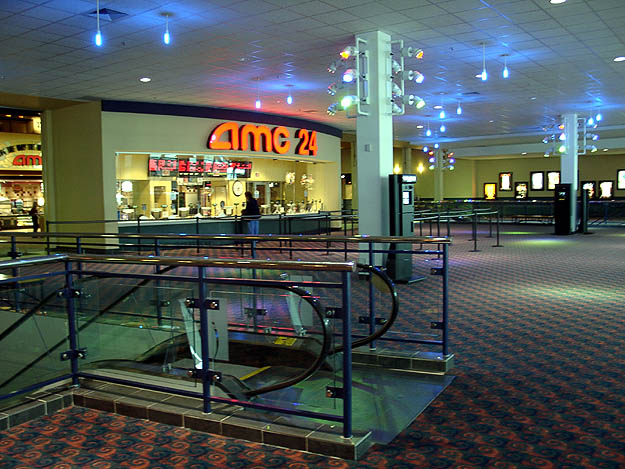 The theater is on the top floor of the mall. Escalators like this one bring you upstairs to the ticketing counter.

---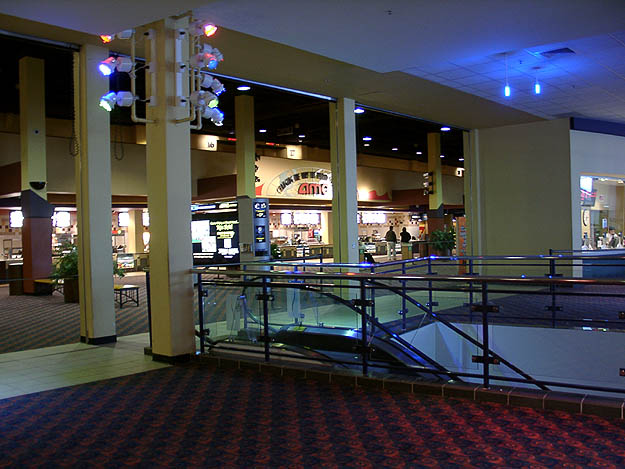 Behind the ticket counter is the concession stand.

---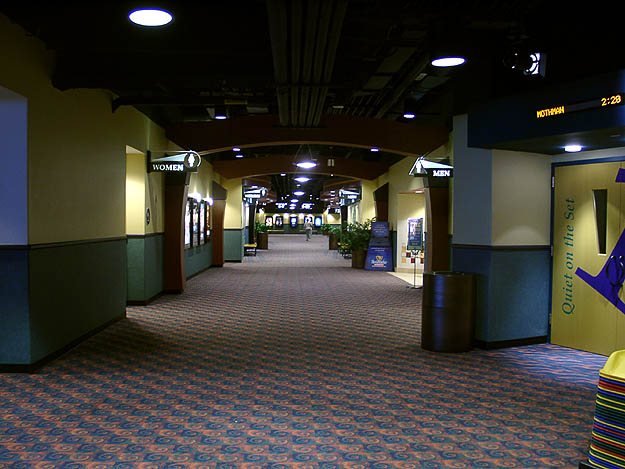 And theaters are to your left...

---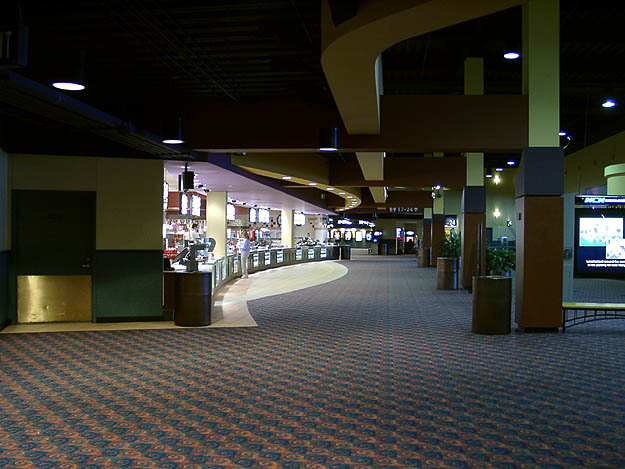 ...and your right.

---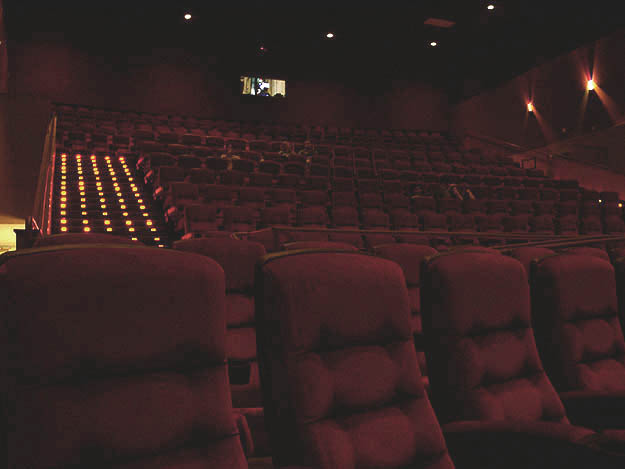 Typical AMC stadium seating design.

---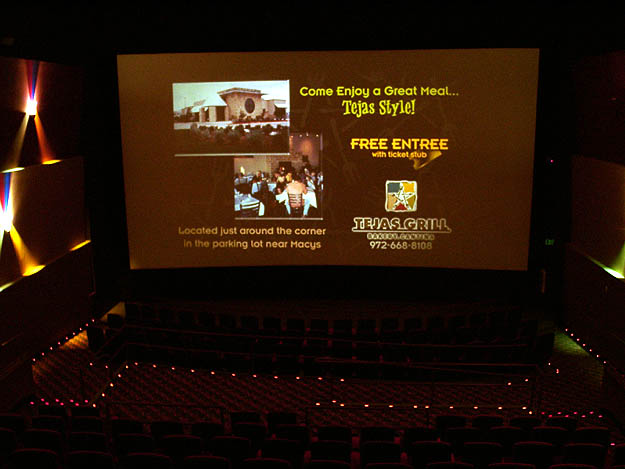 An auditorium shot from the booth.

---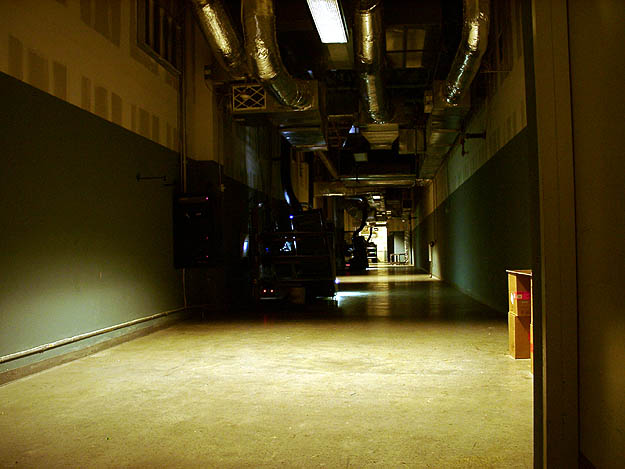 And here is the booth. This is the "top" booth where the big auditoriums are. There are 3 total booths.

---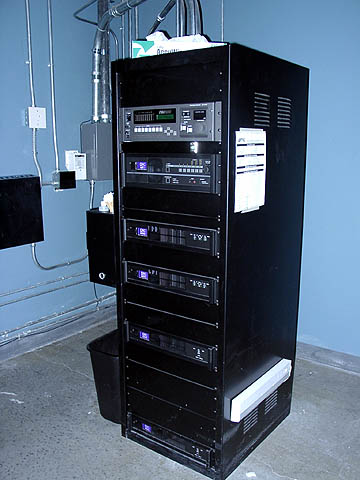 Here is a typical sound rack. SDDS DFP3000 processors and QSC everything else.
(Notice how the installation techs put some thought into bringing the conduit into the rack from the top so there is nothing to trip over.)

---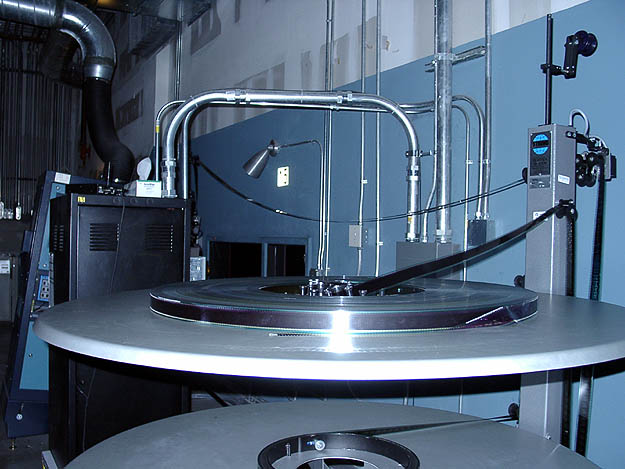 Strong SCDC platters are used. This is the only "operator side" platter.

---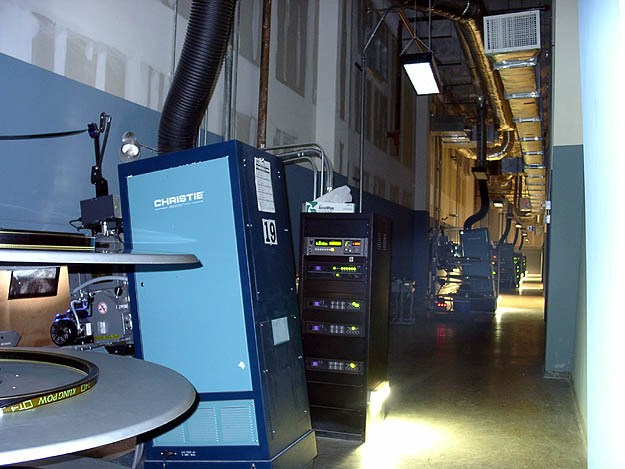 The 18-24 booth is down a very narrow flight of stairs.
Hmmmm, looks like that upper magazine roller is out of alignment.

---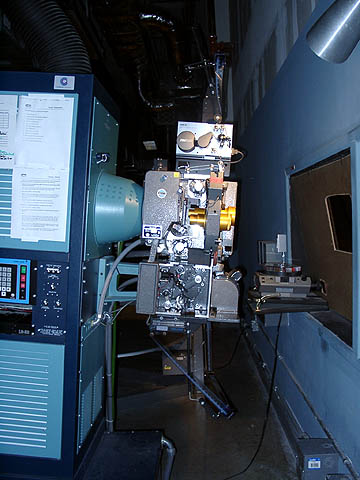 AMC has chosen to continue using Simplex projector heads, but has switched to Christie SLC consoles.
Cardboard is used to help block out the booth lighting into the auditorium.

---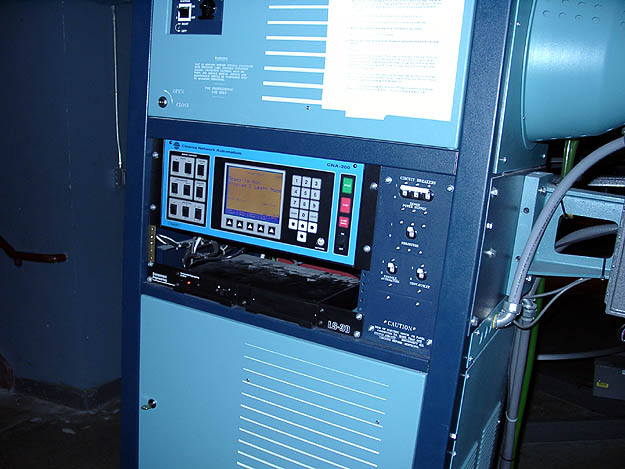 CNA-200 automations are used.

---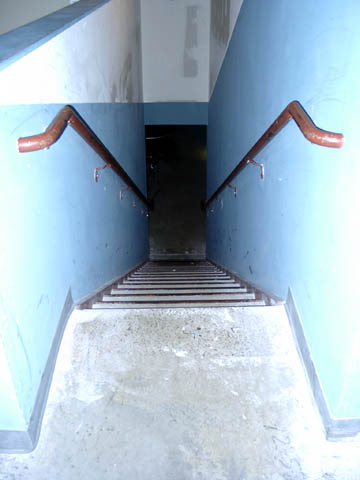 Here is the other stairway (not near as narrow) into the other downstairs booth.

---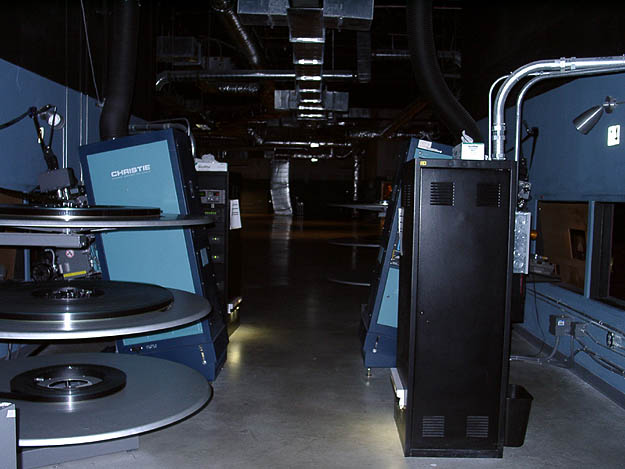 At first glance this booth would appear to be cramped like many other AMC gigaplexes...

---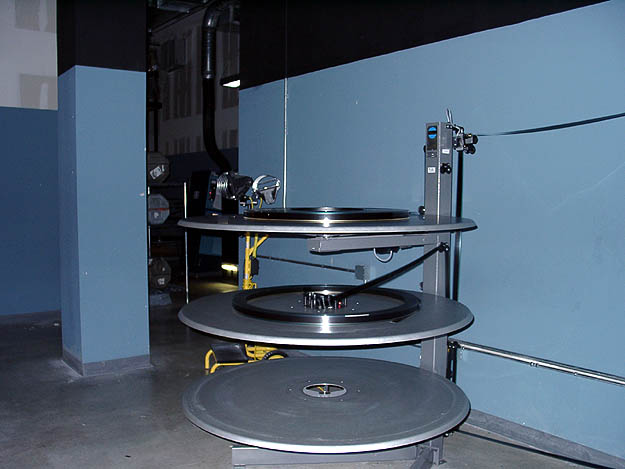 ...but it's only the first two projectors that have little clearance. In fact, walk past these two and...

---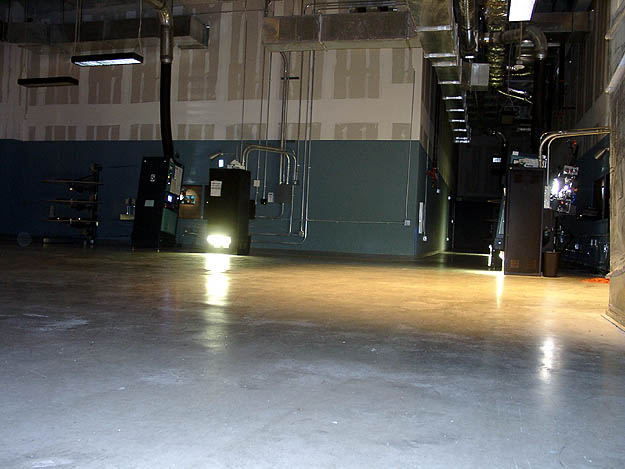 ...WHOA!

---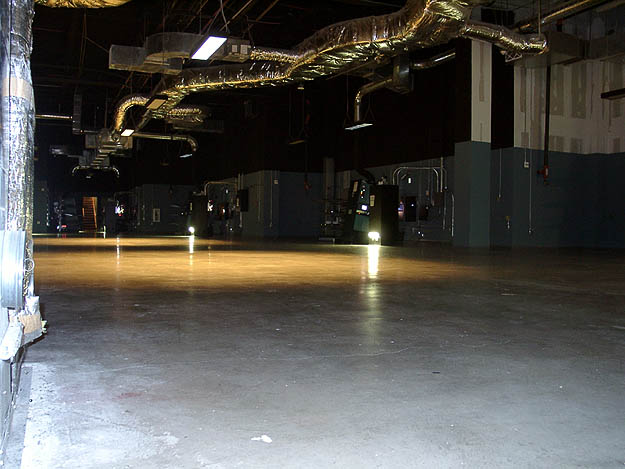 You could play football in this place.

---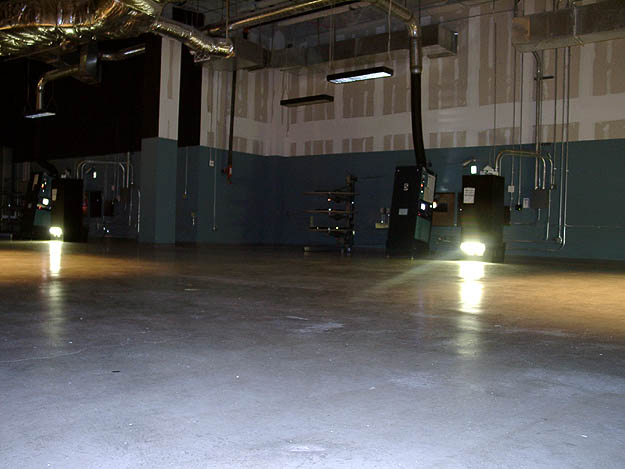 Who wants to be the next person to mop the floor and change out the flourescent lights?

---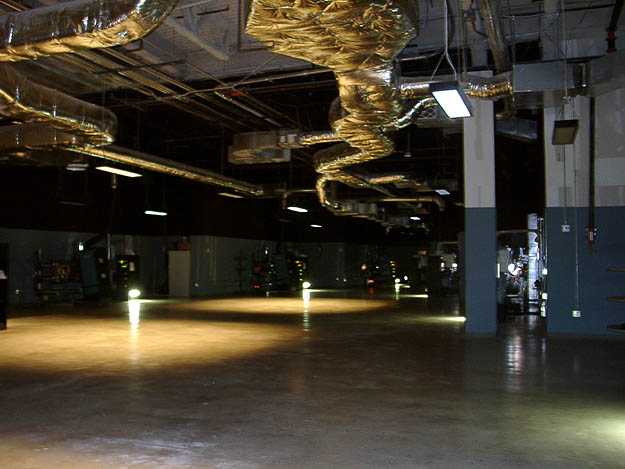 Sadly though, this booth IS pretty dark, and due to the unfinished floor and lack of ceiling tile, it is pretty noisy too.

---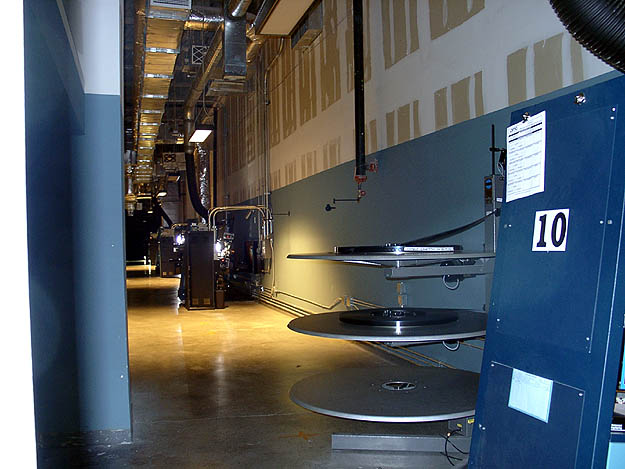 This is #7-10 in the downstairs "football" booth.

---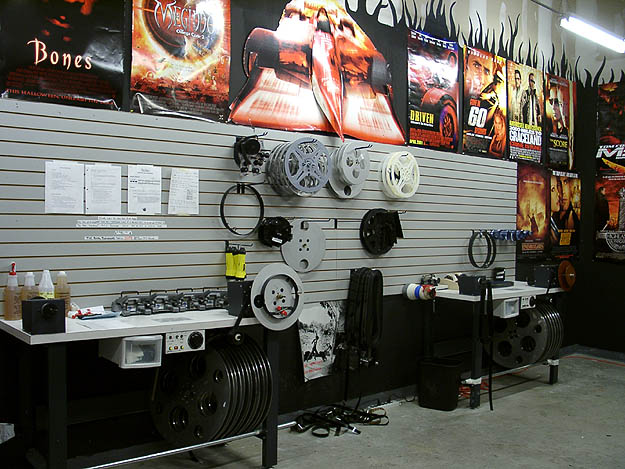 Also downstairs in this booth is the buildup room.

---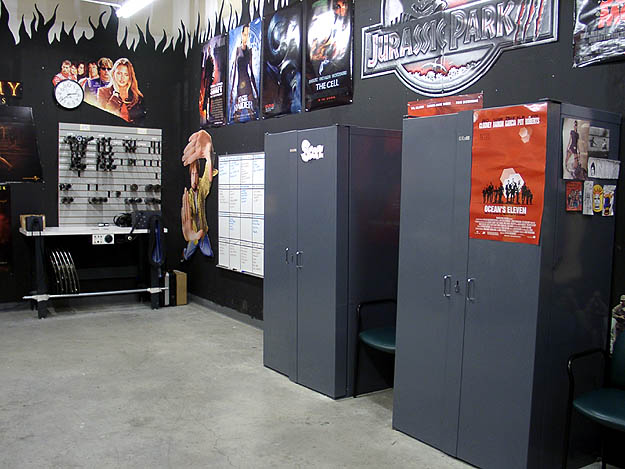 Snipes are stored on the far wall on the pegboard and trailers as well as supplies are stored in these cabinets.

---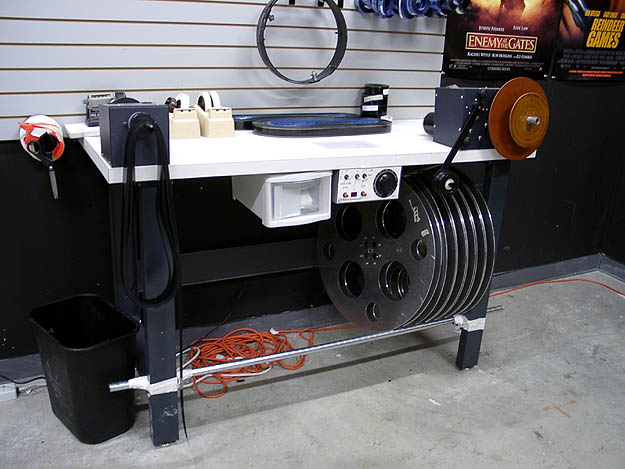 Conduit turns out to make a quick reel shelf.

---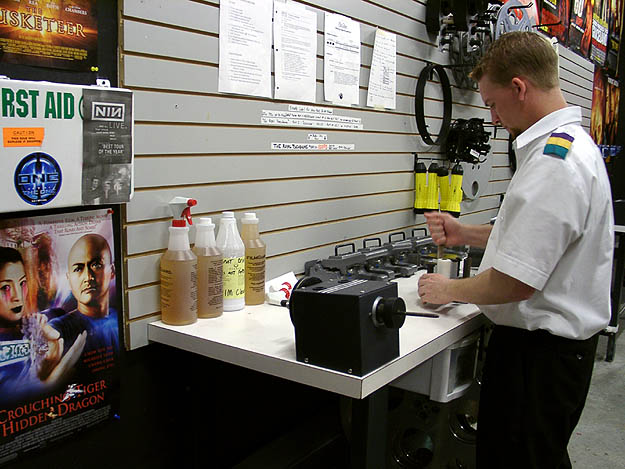 Here the projectionist is preparing a film cleaner as he tries to clean paint off of a print. Apparently someone grabbed that third bottle on the bench there and saturated a set of media pads with it and ran it on a movie the day before these pictures were taken. That bottle contains paint! Aparently the booth staff had been changing out media every show with surprisingly effective results. (The projectionist also threw the paint bottle out just after this picture was taken.)

---