---

State Theater
Woodland, CA, USA

---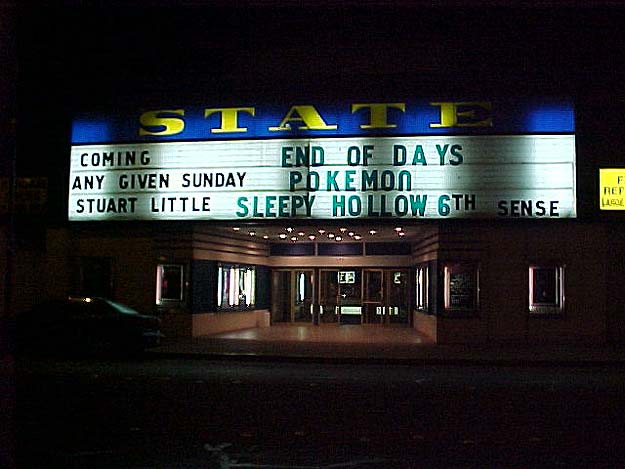 The entrance and very large marquee of the State. The dark spots in the marquee are from the digital camera, this marquee is VERY bright at night.

---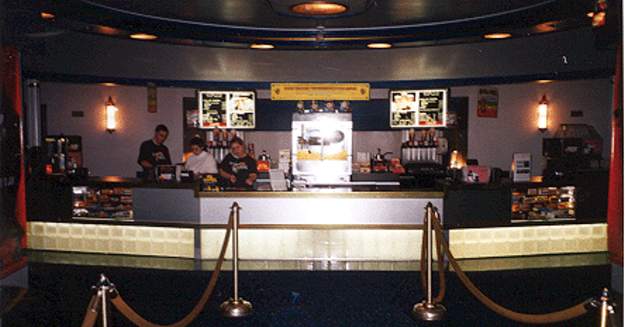 . The snack bar. The lobby of this theatre is very large, there is a large area behind the snack bar that goes downstairs where the restrooms and video games are located.

---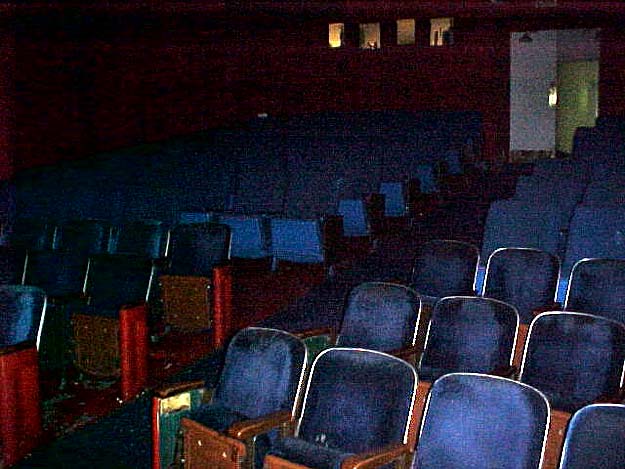 Seating in the upper rear section of the large theatre and the door to the booth.
---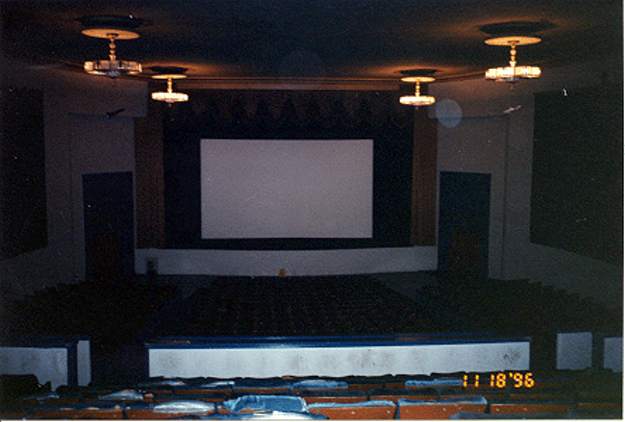 View of the proscenium and screen from the back of the big auditorium. I believe this one seats 1600. Nice original lighting
fixtures too.

---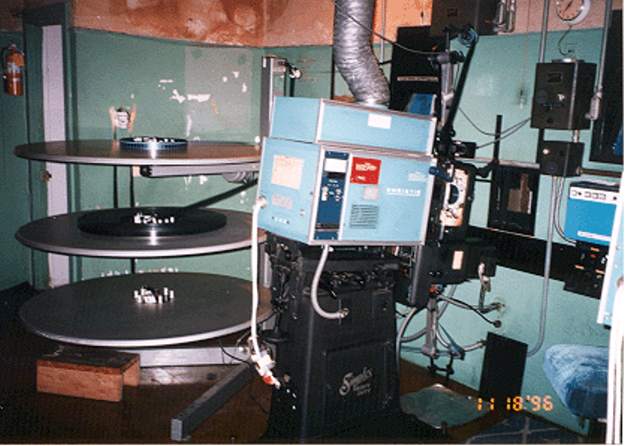 Booth in the large theatre. Simplex XL with SH1007 XL soundhead and cool focusing scope for getting a very accurate focus as this place has a LONG throw. Christie 3K lamphouse, Christie power supply and a Potts platter and Xetron automation.

---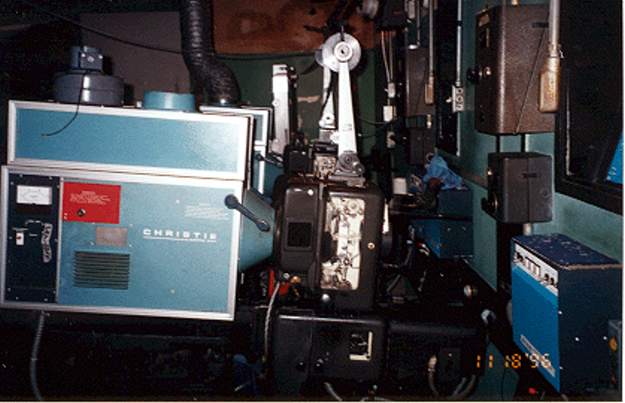 The original #2 projector in the big booth. The Christie lamphouse is used for parts.

---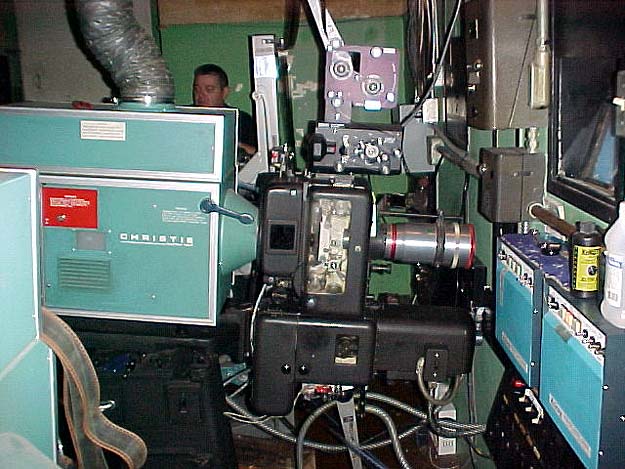 Another shot of the projector. From top: PTR cleaner, Dolby Cat701 SRD soundhead. Check out the 4"diameter scope prime lens! its huge!

---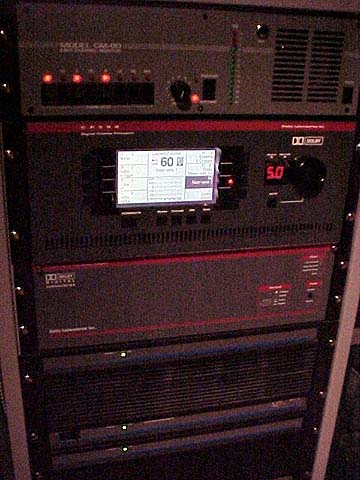 Sound Rack!! Dolby CP500, SA-10 EX unit, USL monitor, and QSC amps driving a biamped set of Altec/Simplex and JBL stage speakers and JBL surrounds.

The State also has two very small auditoria on either side of the big one, both are equipped with Simplex XL projectors, Christie and ORC lamphouses, and Christie MW3 Miniwind platters and mono sound systems.

---

Special thanks to Scott Neff and Aaron Sisemore for the pics.