---

Skyscape Complex
Greenwich, London

---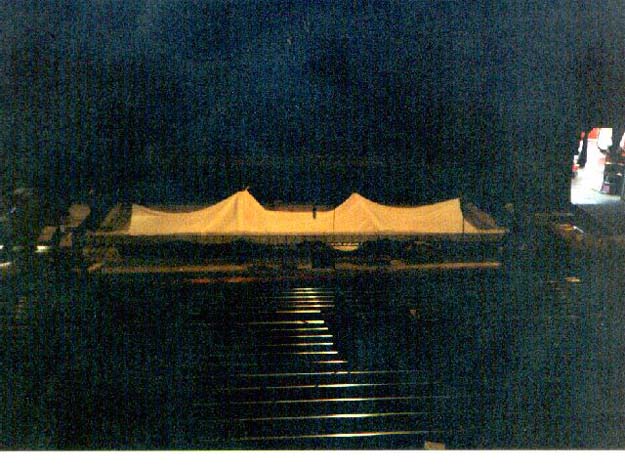 The Skyscape (cinema side).
The screen size is 20meters/60 feet with 2500 seats.

---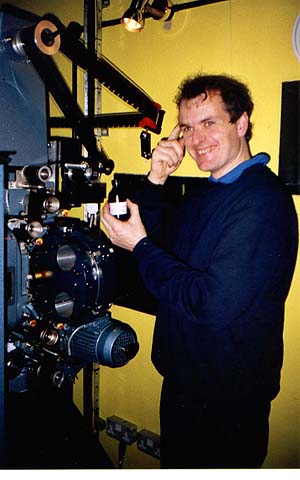 Just how do you use blooping ink with DTS?

---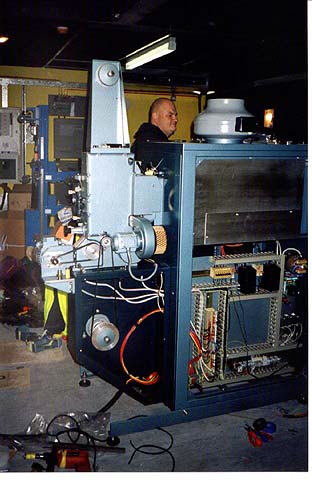 Tom Pain of Future Projection, projection installation engineer.

---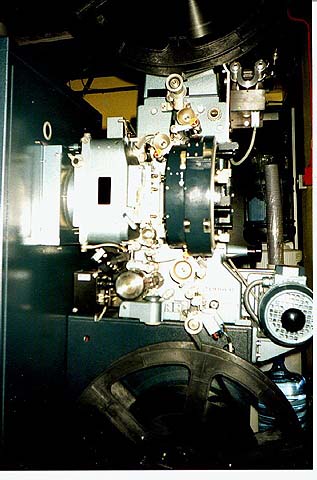 70mm DTS print of the Millennium Dome commissioned "Blackaddar-Back and Forth", the only film screened at Skyscape.

---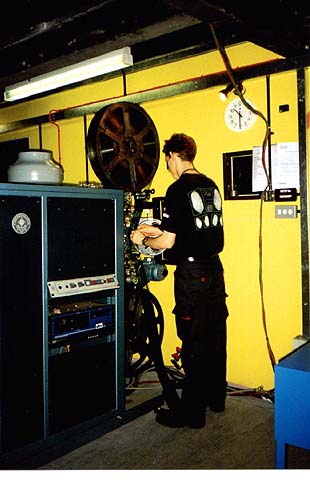 Daniel Bielawski, projectionist.

---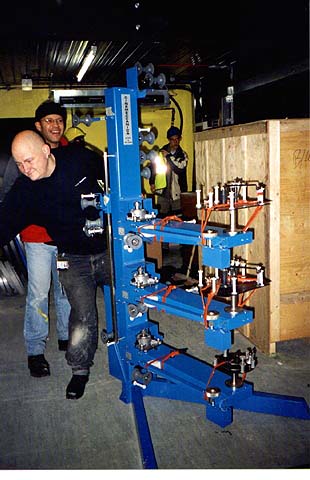 Unpacking the Cinemecannica 35/70 CNR platter.

---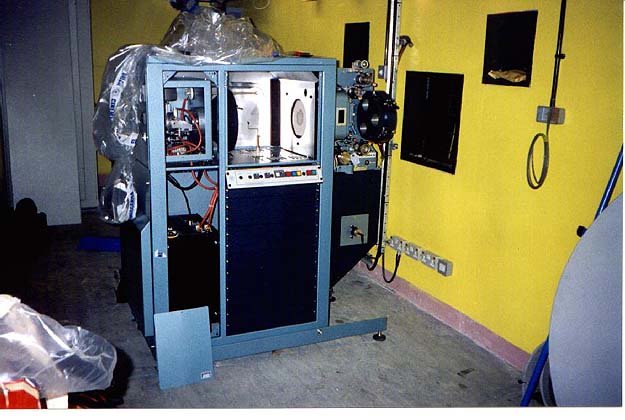 Setting up the equipment.

---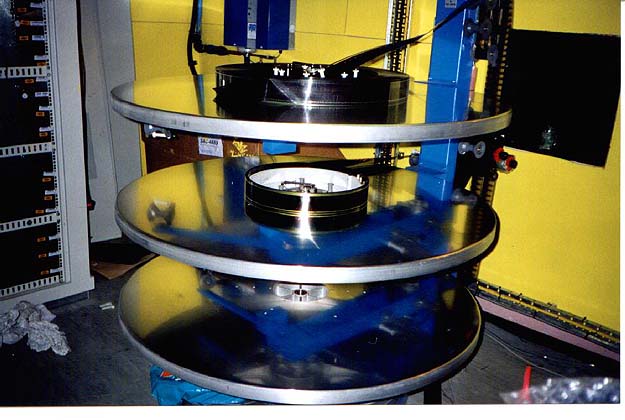 CNR platter in operation.
---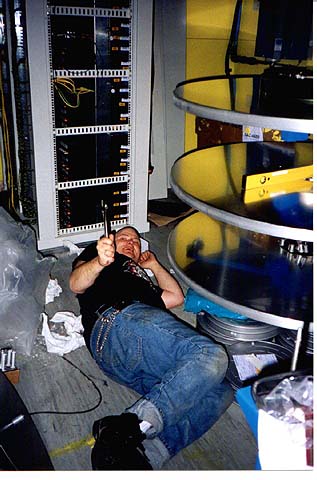 Projection engineer under stress.

---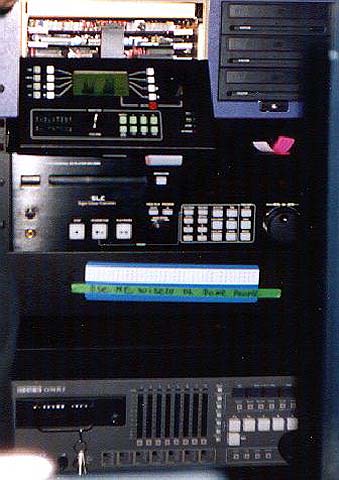 View of cinema sound equipment. DTS 6AD Processor, Denon CD player (non sync), OMR 8 Sound Hard Drive (originally designed for film sound track-but not used), DTS ES now added

---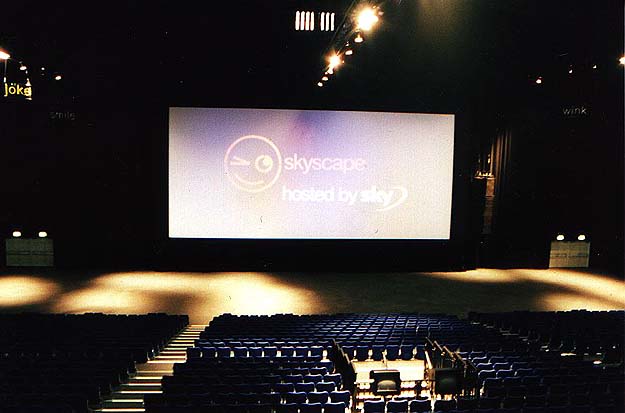 The auditorium.

---

Special thanks to Ben Wales for the pics.