---

70mm Showscan
UA Galaxy - Dallas, Tx

---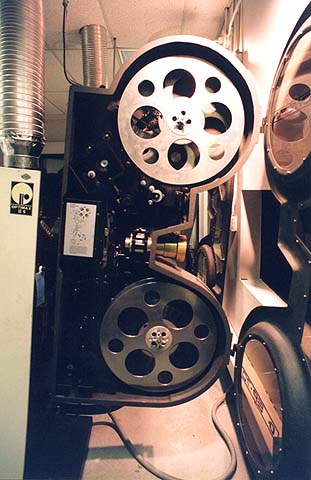 What is Showscan? Well, it is literally a "ride."
Most Showscan setups are on video off of laserdisc.
This one uses 70mm film running at 60 frames per second!
This setup is using Westar electronic intermittent projectors and 5000 watt ORC lamphouses.

---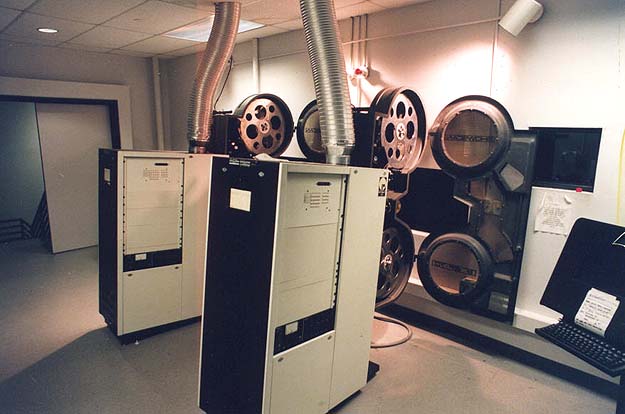 The film is run conventional reel to reel...(better watch your fingers, those reels spin awfully fast)...and here's the kicker: they rewind THROUGH the projector!
While a show is running on projector #1, the other projector can be rewinding it's show in preparation for another. The system is computer controlled and no operators are present. DTS timecode drives the digital audio as well as the hydraulic seats.

---