---

Showest 2000
Las Vegas, Nevada

---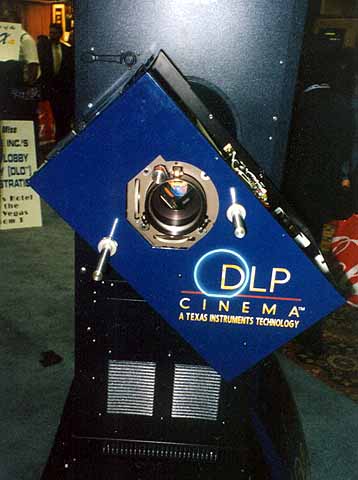 Christie/TI DLP cinema projector.

---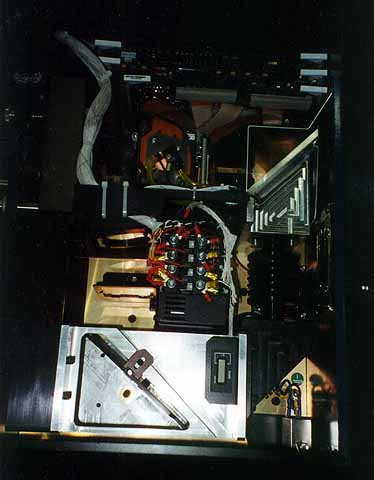 Inside the DLP projector.

---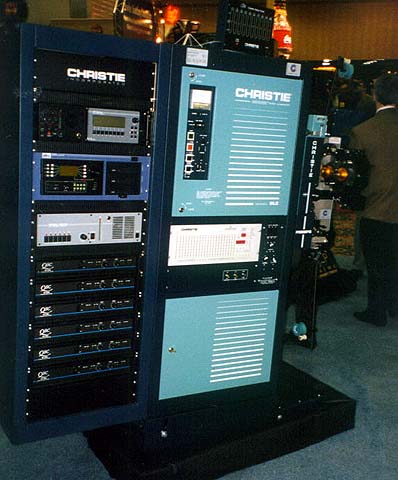 Christie's projector and console and CA-21 automation.

---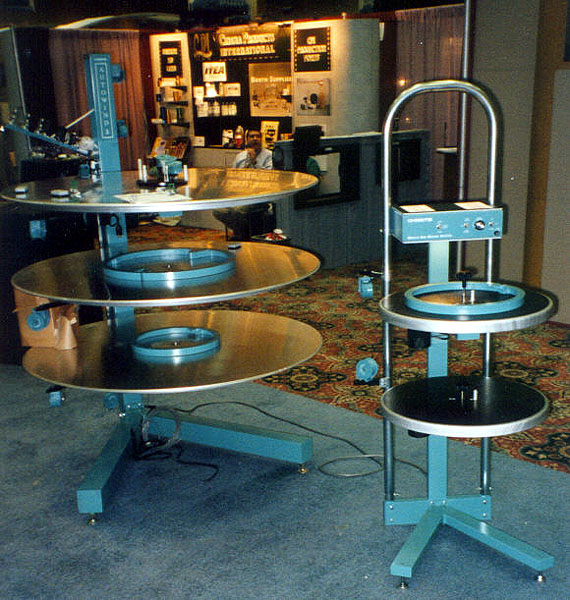 Christie's AW3 platter with screwy makeup table.
Note the large center ring on the middle deck that is available to make trailer changeouts easier.
Also note the CPI booth next door advertising FilmGuard.

---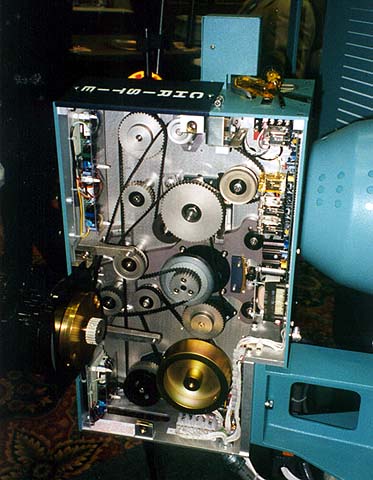 Backside of a Christie gearless projector demonstrating the ideal belt tension?

---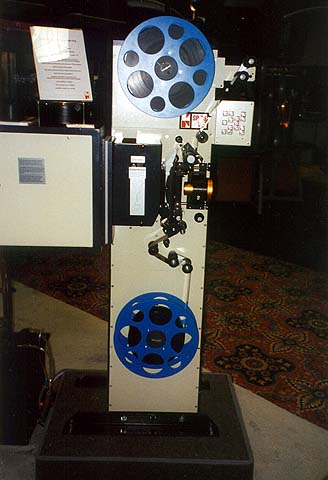 The Kinotone SP-75.

---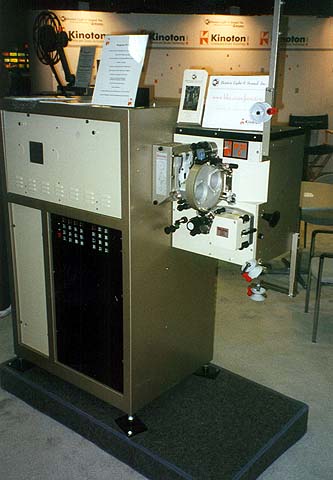 The Kinoton FP-50D.

---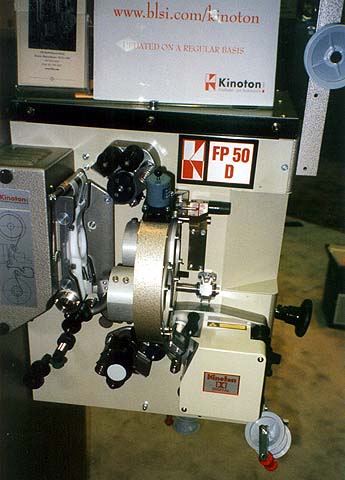 Closeup of the FP-50D.
---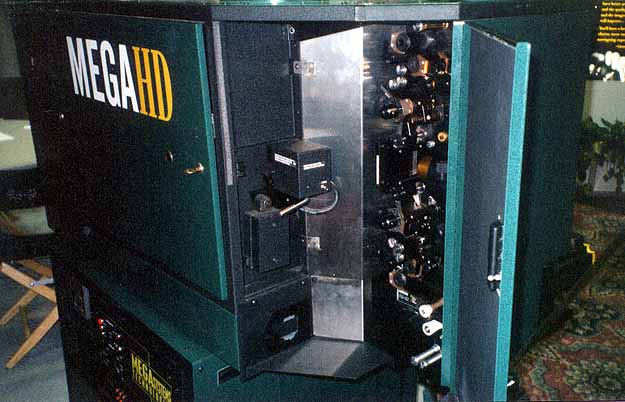 Megasystem's HD large format system.

---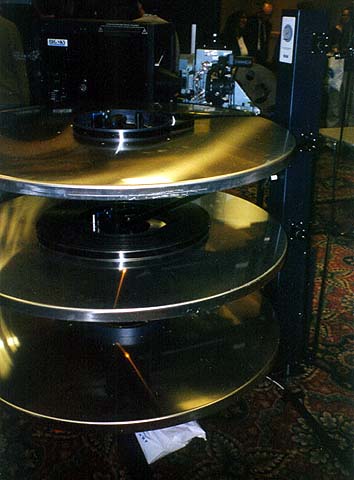 Big Sky's platter.

---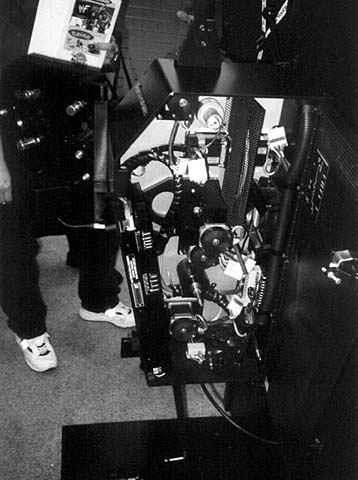 The Dreamcatcher electronic projector from the backside.

---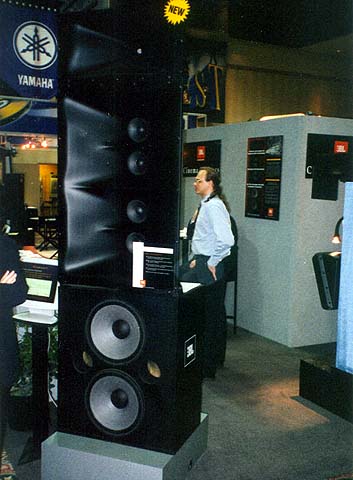 JBL's new 3-way stack!

---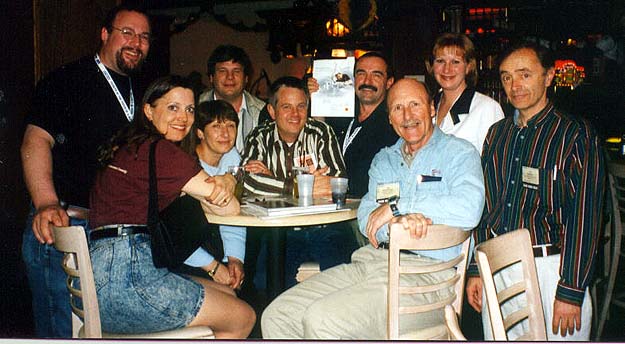 The Showest 2000 Film-Tech drink.
From left to right are: Ian Price, Luci Reeve, Helen Stanley, Aaron Sizemore, Gary Stanley, Mark DeLettera (with his beard digitally removed for this picture), Jim Bedford, Diane Carroll and Jon Busch.
John Pytlak, the Kodak man himself took the picture.

---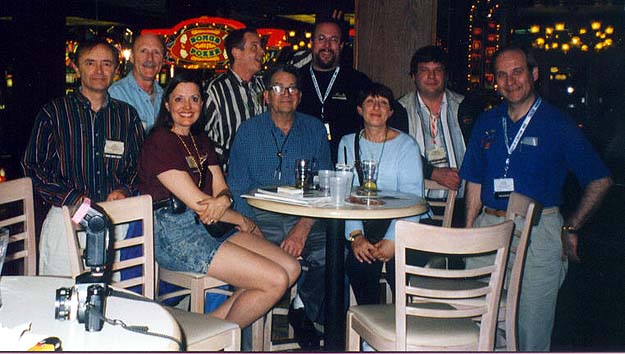 More fun as they shuffle around for another picture.
From left to right: Jon Busch, Jim Bedford, Luci Reeve, Gary Stanley, Ross Kranz, Ian Price, Helen Stanley, Aaron Sizemore and John Pytlak.

---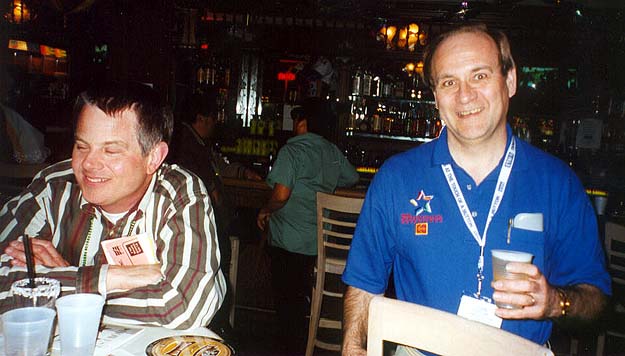 Looks like Gary Stanley's about to pass out and John Pytlak is wired!
But now for the picture everyone has been waiting for...

---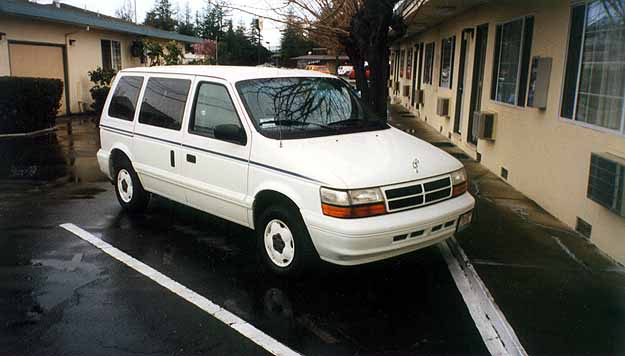 IAN's CAR!!!
Yes, this is Ian's Norge that he drove to Showest!
Note how flawlessly parallel Ian has parked it in accordance with the paint stripes.

---

Special thanks to Ian Price for the pics.