---

SDH Cinema page 2
West Monroe, LA USA
---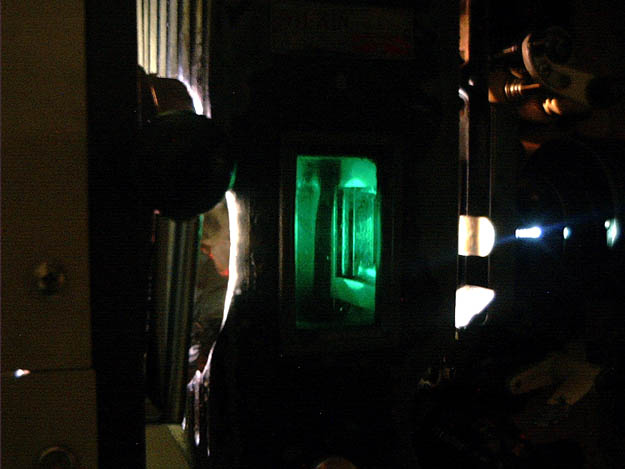 Let there be light!!! I like that shot for some reason.

---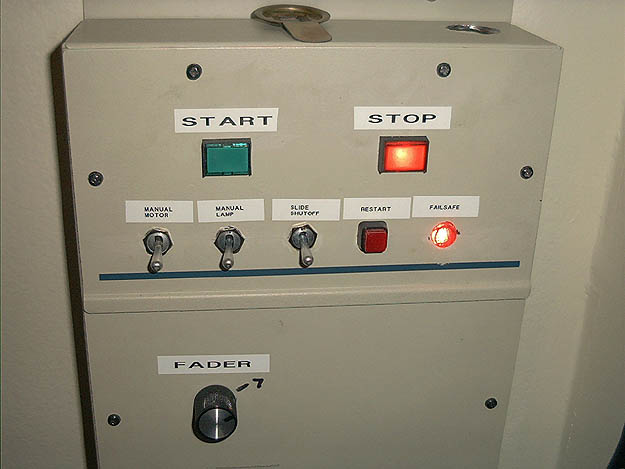 A close-up of the HunterLabs automation panel.

---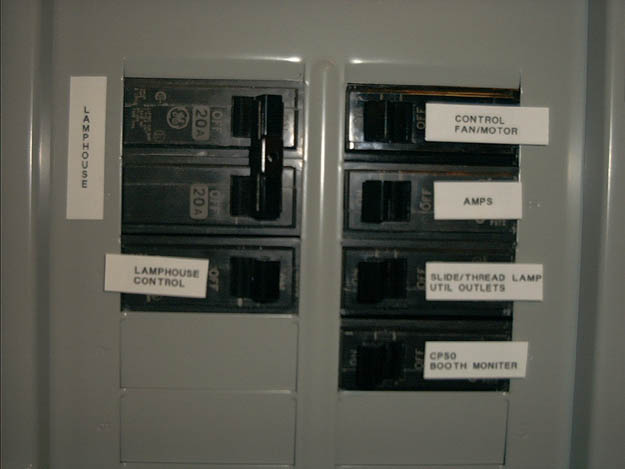 A shot of the power center, branches off the house mains.

---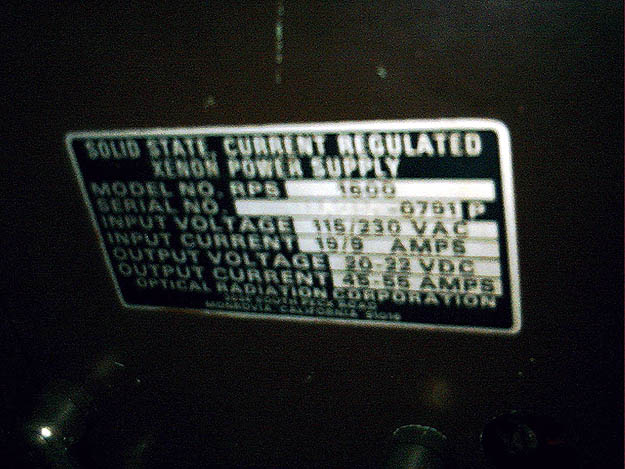 A view of the label on my ORC power supply. Thanks go to Paul Thompson for this unit!

---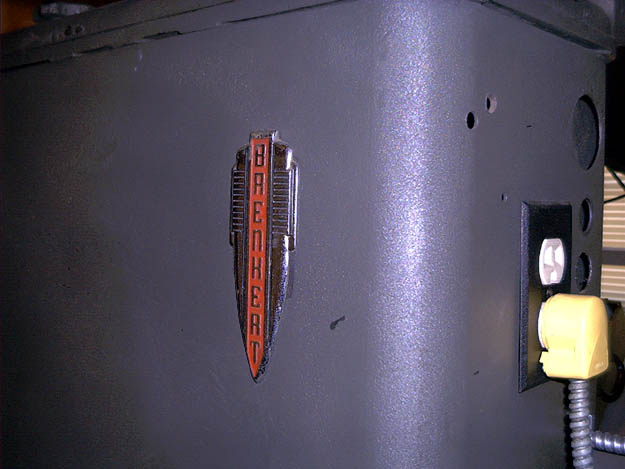 Just thought I would display the proud Brenkert symbol on my pedestal.

---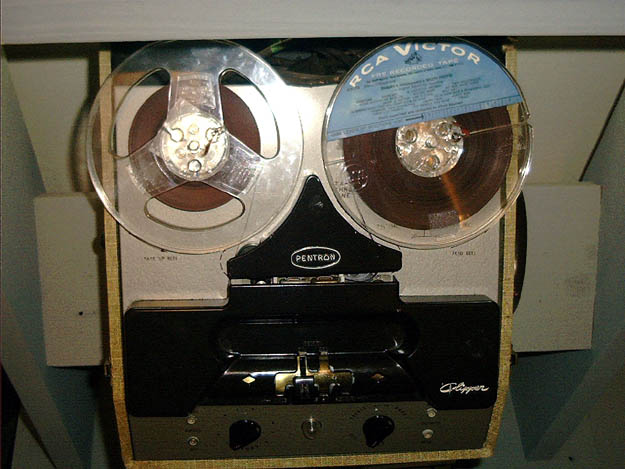 My backup Non Sync music machine. A nice Pentron T-20 reel to reel unit. This one is just like the one we had years ago at my dads drive in.

---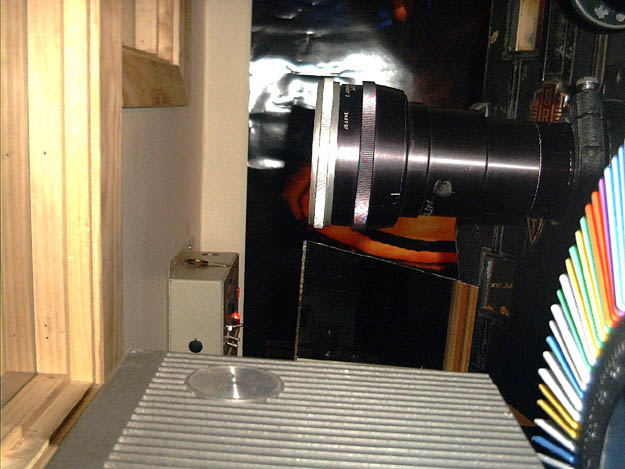 Another view of my slide projector installation.

---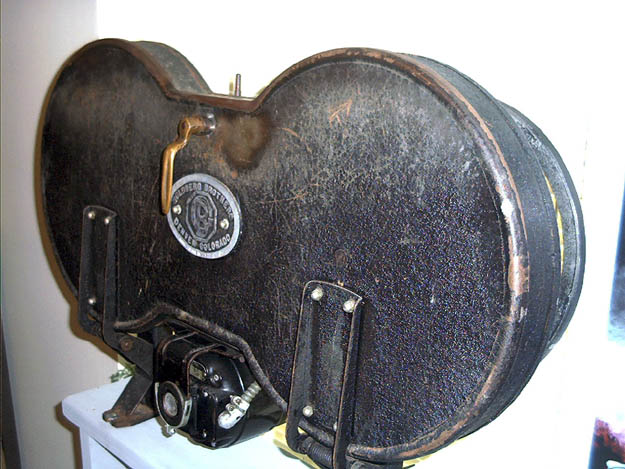 A nice view of my old Nuemade rewinder. Works like new.

---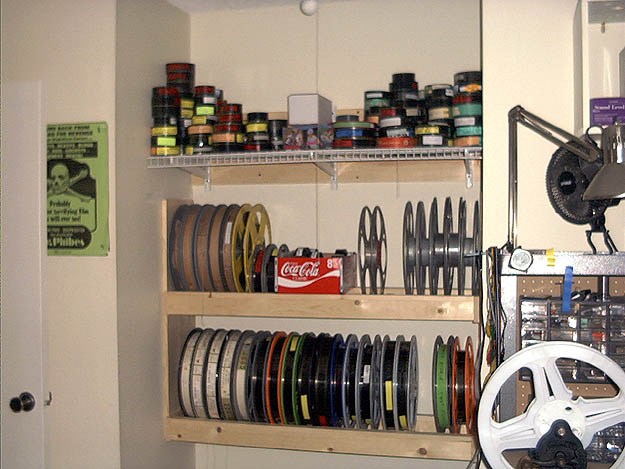 A view of my film storage area and it's meager holdings. have no fear though, I will start building it up now that my projector installation is finished.

---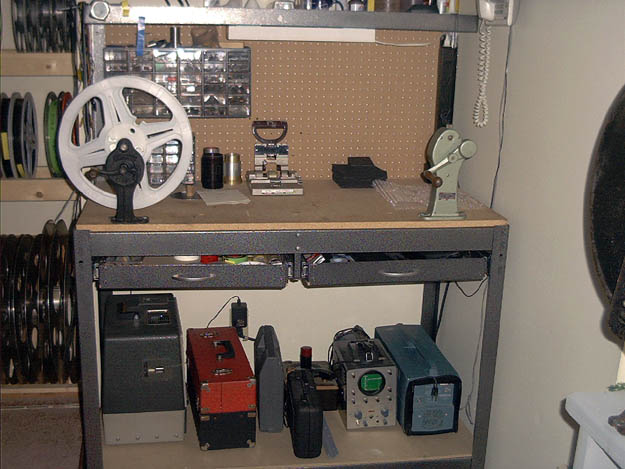 A view of my makeup/work table. Looks familiar doesn't it?

---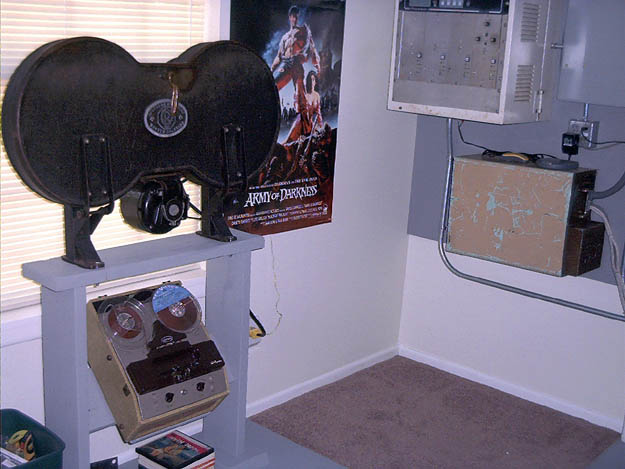 Another shot of my work area. (Play area)

---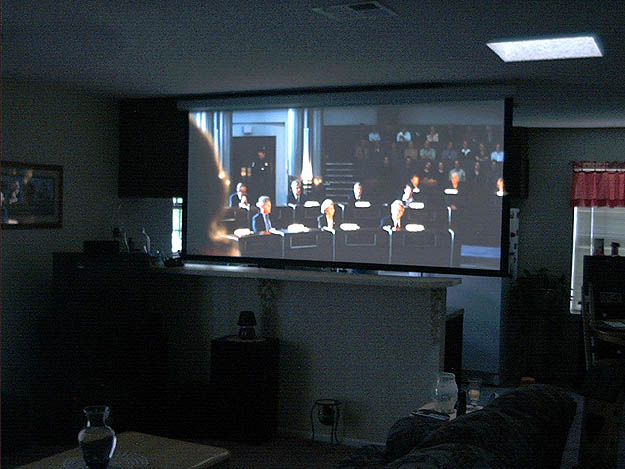 Shhh! The movies playing! I tell you that Xenon lamp works great and looks great!

---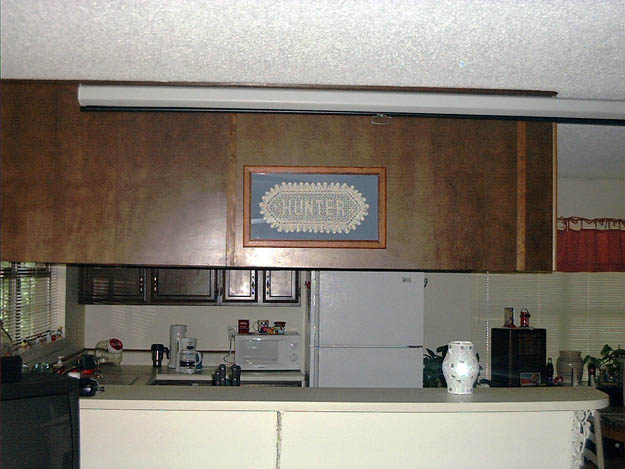 And when the movie joint is closed there is a home in its place. My wife is still not sure about this but so far I still sleep in the house.

---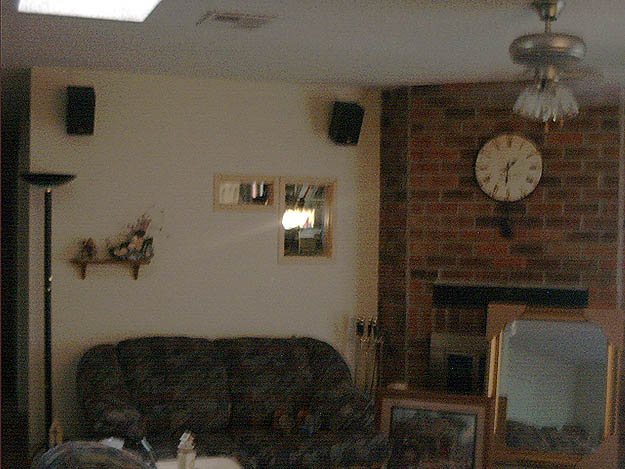 And here is my portholes which took some nerve to install in my new home. As with above my wife is ok with this so far.

---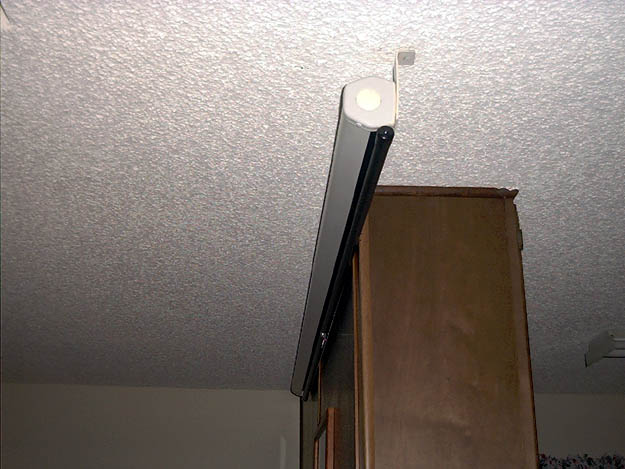 The 8 foot Draper Luma at rest. It really is a good screen. One day I hope to motorize it or build on to the house and make a dedicated home cinema.

---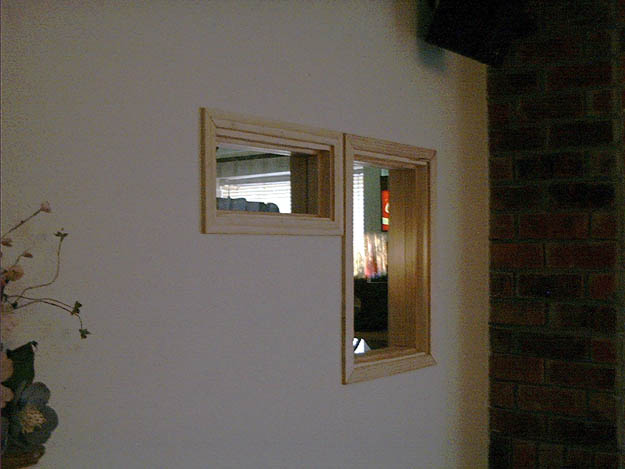 A better shot of my port holes. I used 1/4" Plexiglass and it seems to work ok. Just have to be careful cleaning it but all in all it works great. (Thanks Ken Layton for the advise).

---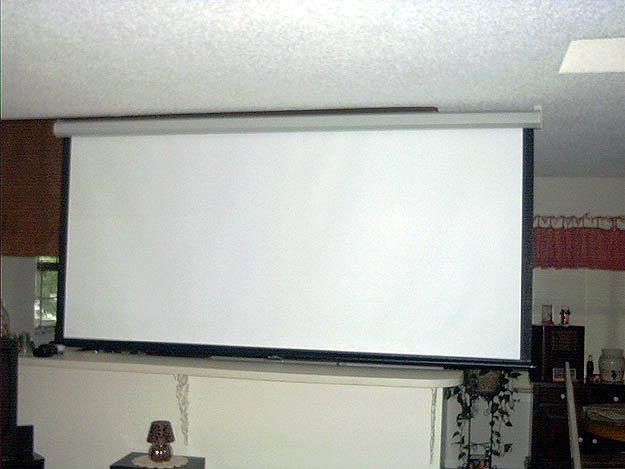 Screen down waiting on the show to start. Talk about planning, I lucked out on getting the picture to fit and work with both Flat and Scope.

---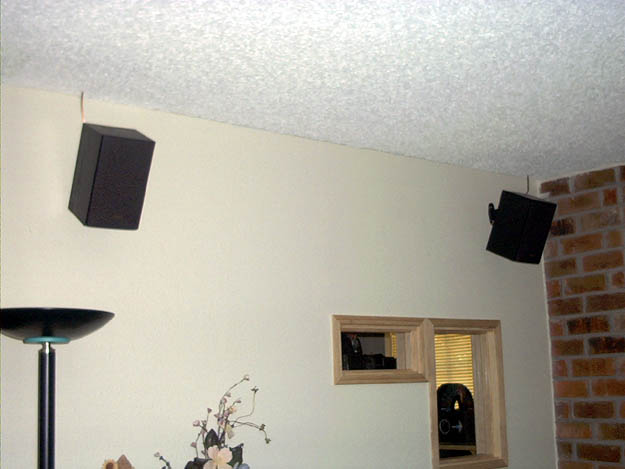 A view of my surrounds. I wonder if they are too high though? Anyway they work great.

---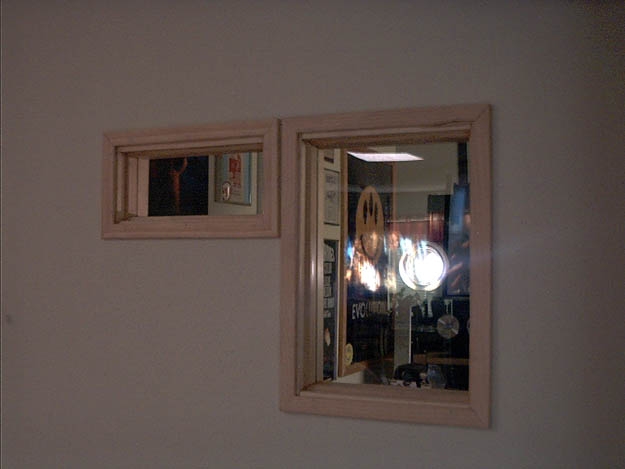 Yet another view of the porthole installation.

---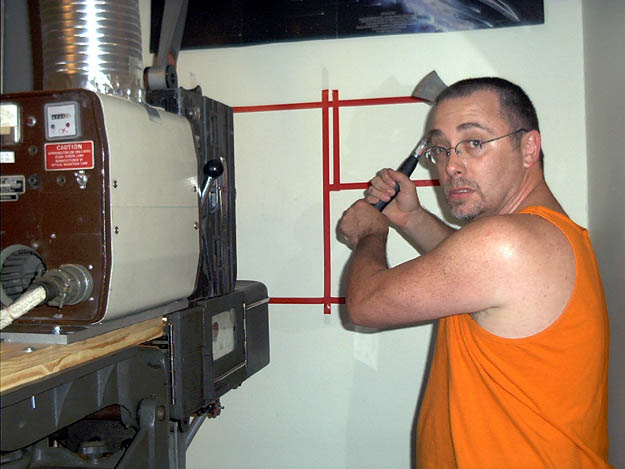 A shot of the crazy installer before he starts to cut the holes for the portholes. Had to run that joker off.

---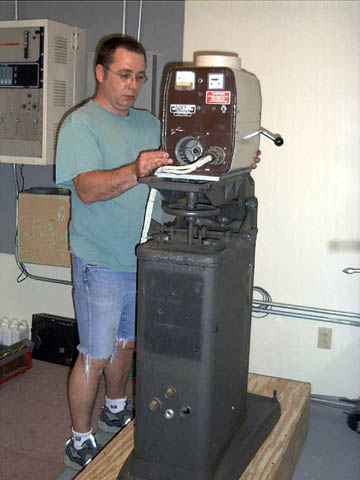 Here is an expert at work. He's wondering what to do with all the pieces.

---

Special thanks to Sam and Lacy Hunter for the pics.