---

Rainbow Cinemas Saskatoon
Saskatchewan, Canada
---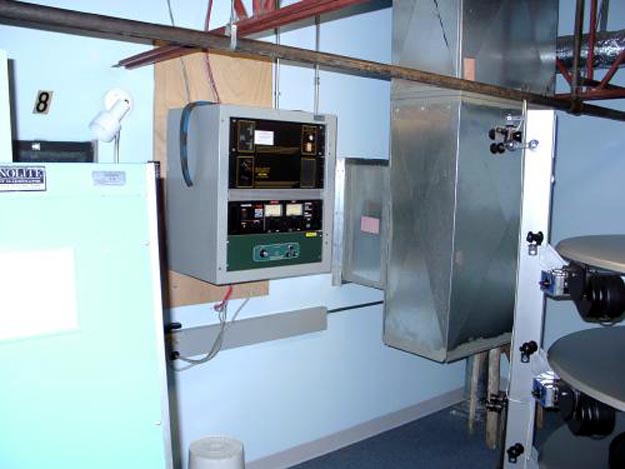 Cinema 5 soundsystem a Smart Mod2bFS.

---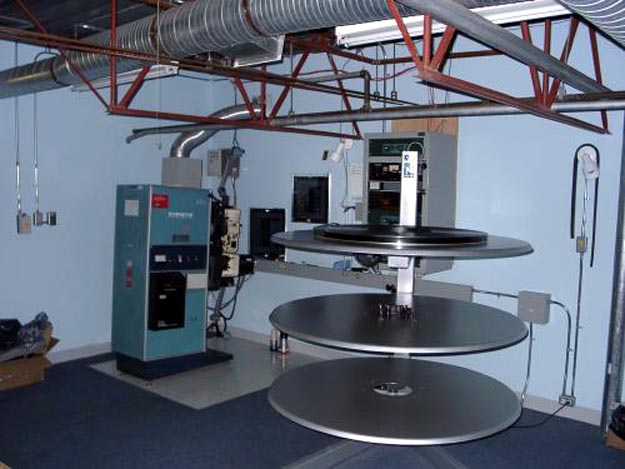 Cinema1 booth BX60 Chrisitie console Strong platter and Mod6.

---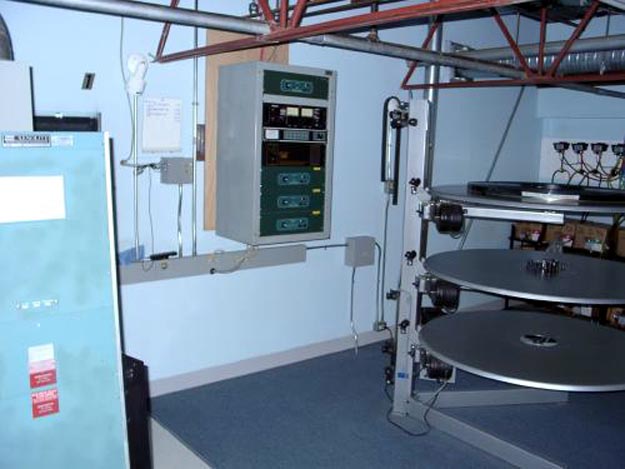 Booth #1

---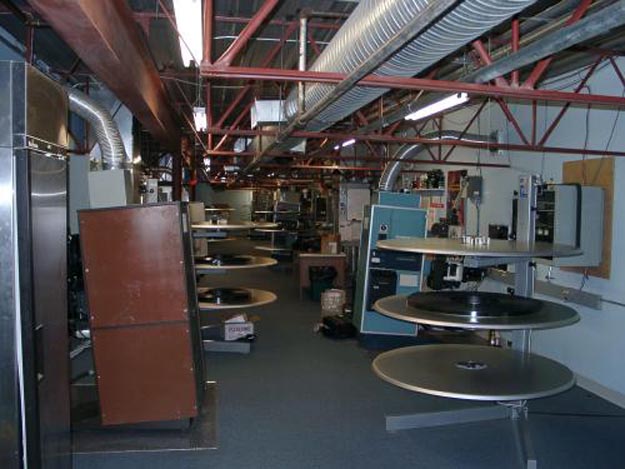 Looking down the main booth.

---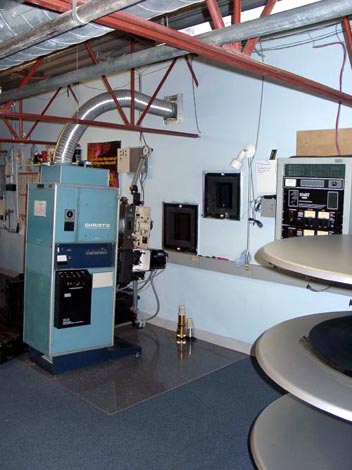 Christie vertical console.

---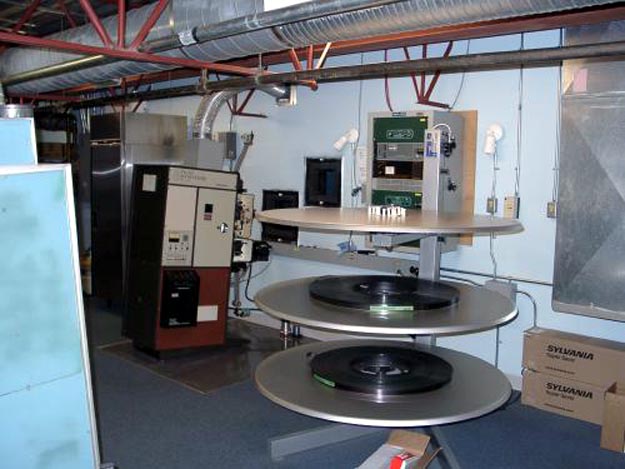 CFS console and Smart 2bSRS processor.

---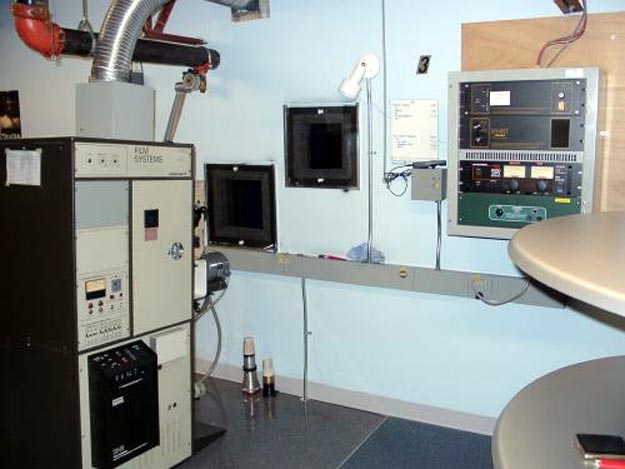 Cinema 3 CFS console and Smart Mod2bFS.

---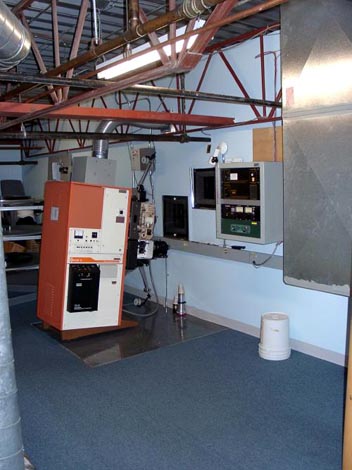 Cinema4 ORC console with BX60 projector. All the machines are spotlessly maintained.

---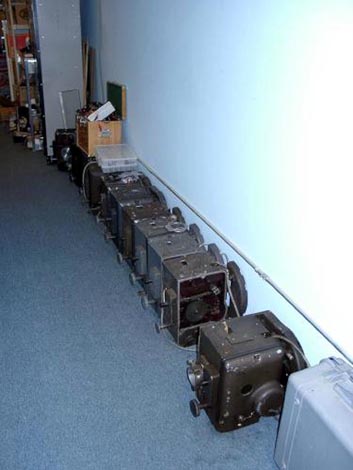 BX60's waiting to be rebuilt in this row is the oldest known BX to still exist with serial#11.
---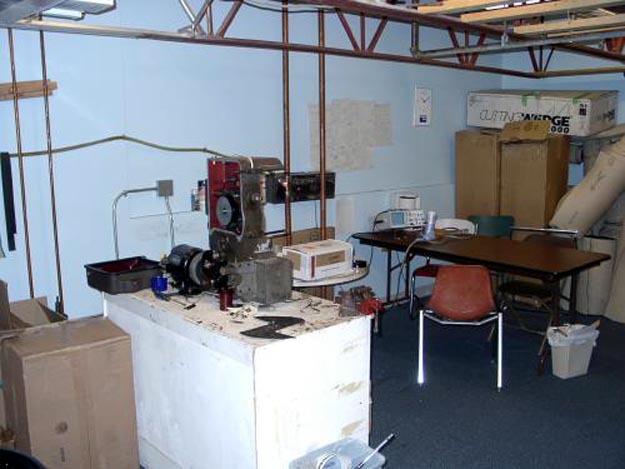 The run in stand in Leons workshop where more brenkerts get a needed rebuild.

---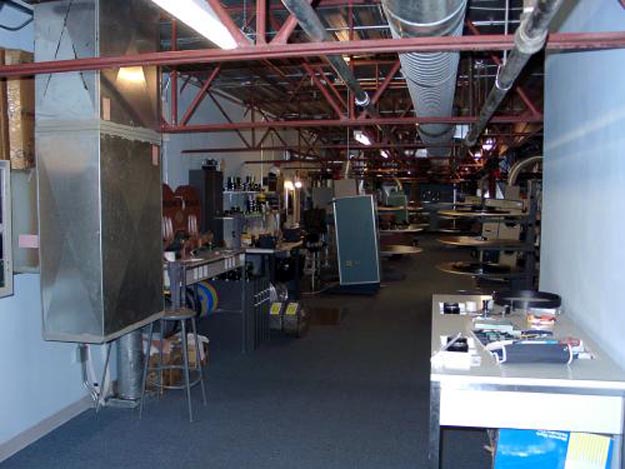 Looking down the booth, all projectors are Brenkert BX60's with Simplex XL soundheads.

---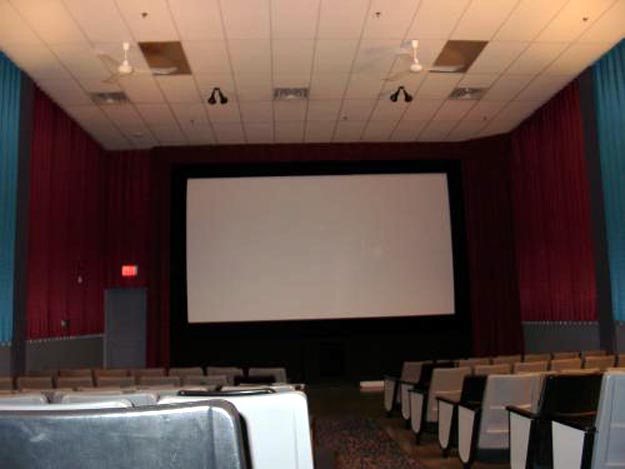 Cinema 5, one of the smaller screens. All theatres feature Stereo Sound.

---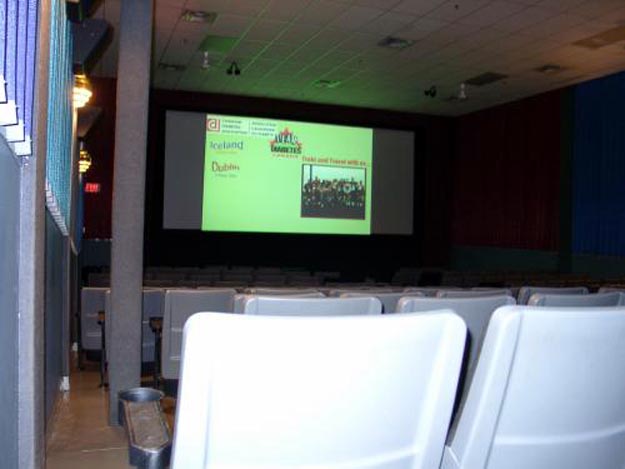 Video image on the screen in cinema 1.

---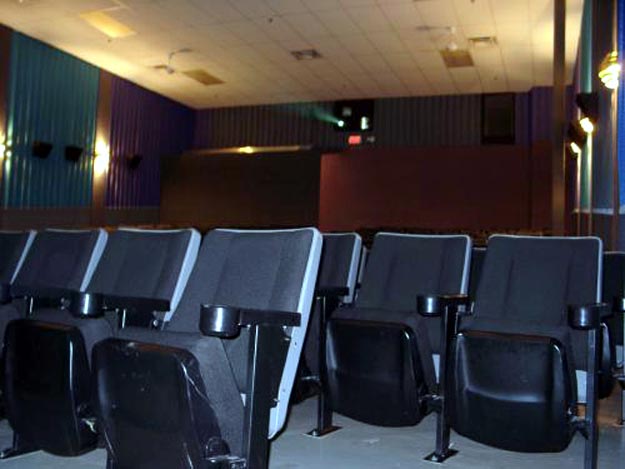 Cinema 1 from the front looking back with the NEC video projector at work

---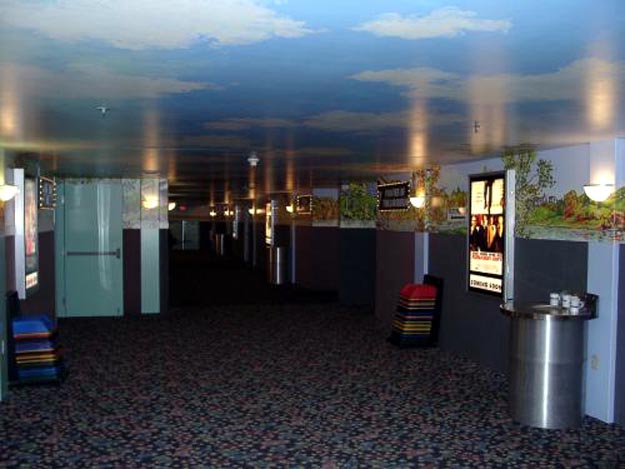 Atmospheric lobby painting and murals.

---

Special thanks to Gordon McLeod for the pics.