---

Martin Daian Private Screening Room
Montevideo, Uruguay

---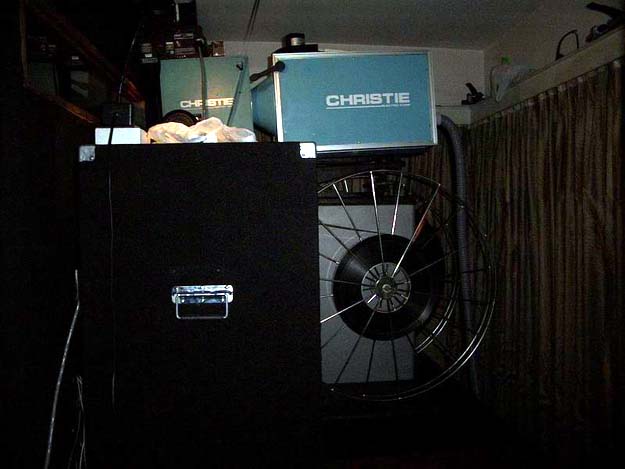 Projection room.

---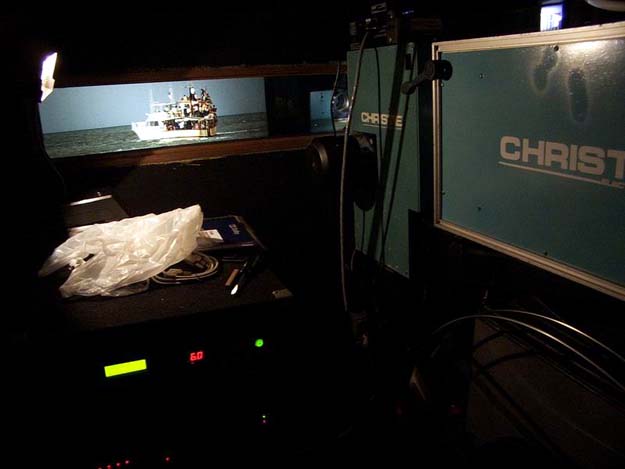 View of the screen.

---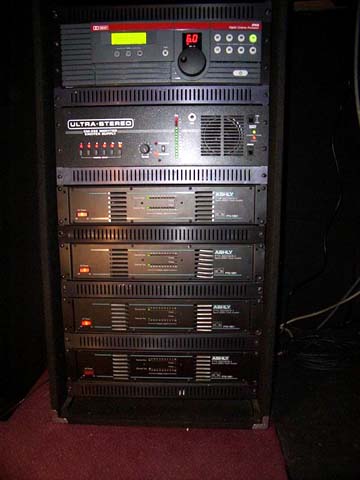 Sound Rack ( Dolby CP 650 EX eight audio chanels and four Ashly power amps ).

---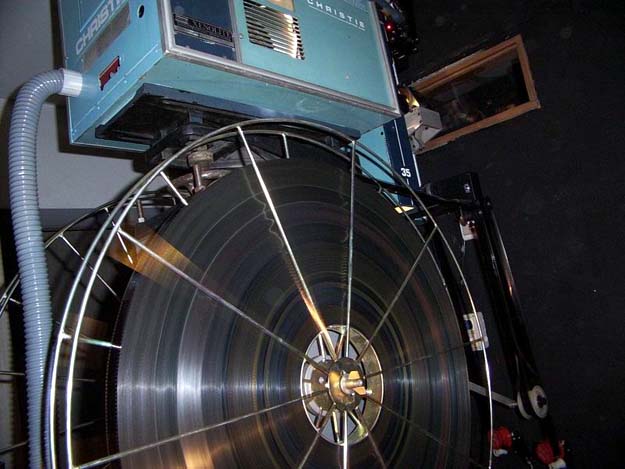 Film Handling system coupled to the pedestal of the projector like a Double Mut.

---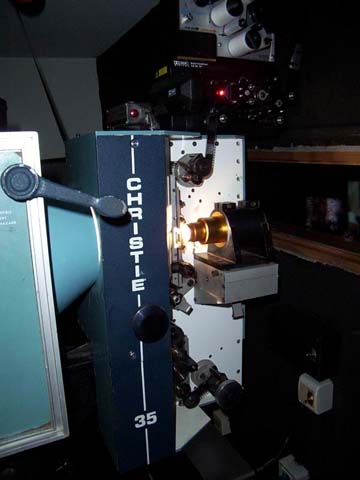 Christie P35 single lens 35mm projector.

---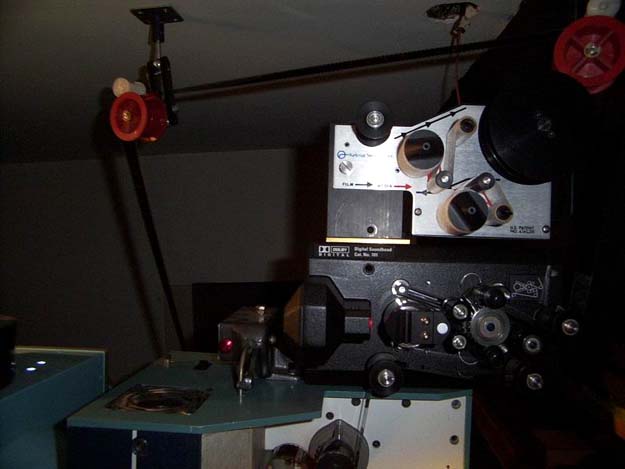 Penthouses Dolby Cat 701 and Kelmar film cleaning media.

---