---

The Rick Shamel Screening Room
NorthEastern Massachusetts, USA

---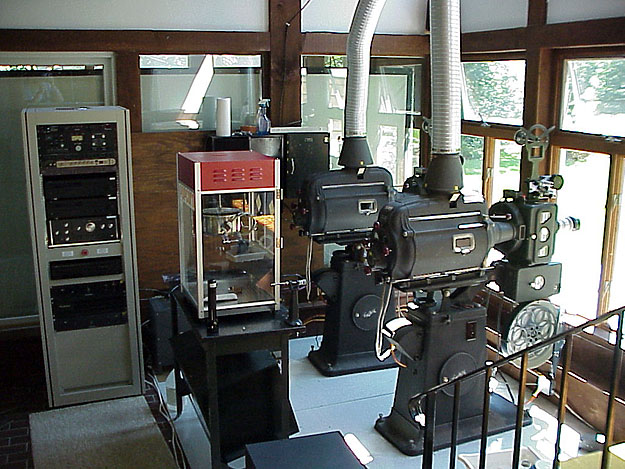 Overall view of the projection room showing two Century model C projectors with carbon arc lamp houses and kelmar film cleaners. Sound rack is to the left on the photo. Movie screen is visible where is is stored on a porch (on other side of glass wall). And..... no setup would be complete without a popcorn machine (sitting in rewind table in this photo). Projector vents lead up to a metal box (out of view) with a fan to then force fumes out of a skylight seen in a later photo.

---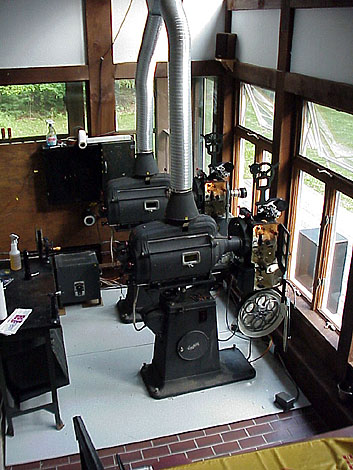 Overall view showing the two Century model C projectors. Brick floor is protected by plywood which was then covered with hardboard. One of the lamp rectifiers is visible between the rewind table and one of the projectors.

---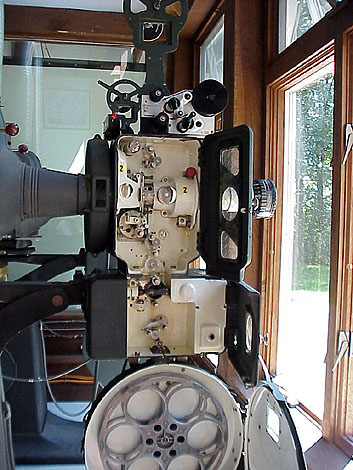 Close up view of the film path for projector #2.

---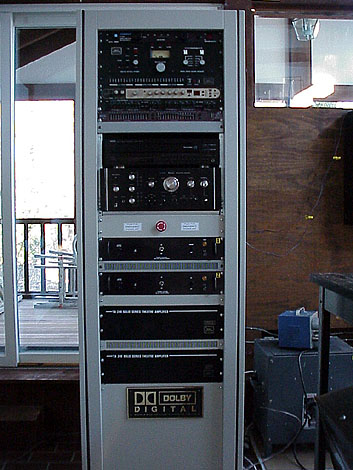 Photo of sound rack. From the top down there is a power controller with pull out rack illumination lamps, a Smart Theatre SR300 Stereo optical decoder. A smart theatre 3 channel equalizer, 3 1-U high audio processors (stored in this rack but not part of the audio processing), 5 disk CD player (for pre/post movie music), Power amp for booth monitors. Red "Emergency Off" button, two exciter power supplies (home built), and two Smart Theatre TA240 power amps for the outdoor speakers. "Dolby Digital" sign is for wishful thinking.

---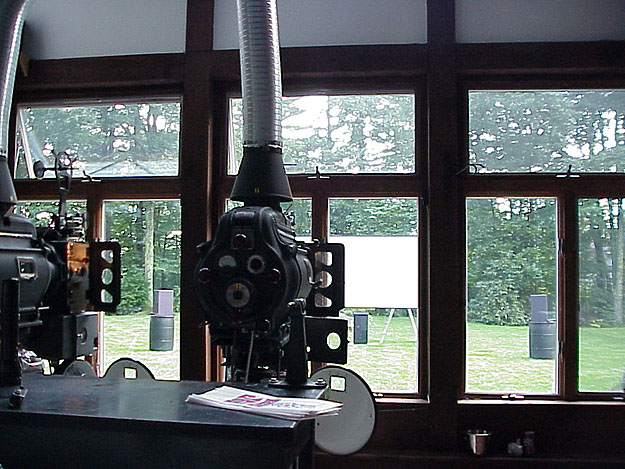 Daytime photo taken from behind projector #2 looking out into the yard. The screen and the front three speakers can be seen.

---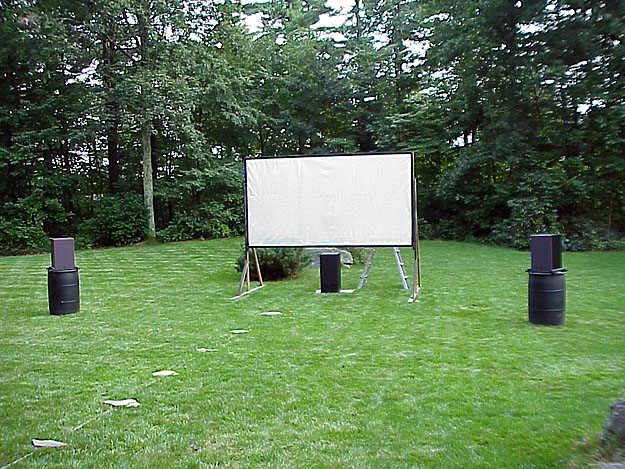 Shows the screen (12 feet wide by 6 feet 6 inches high) and the speaker arrangement for the front 3 speakers. Flat rocks in lawn hold the speaker wires in place for the show.

---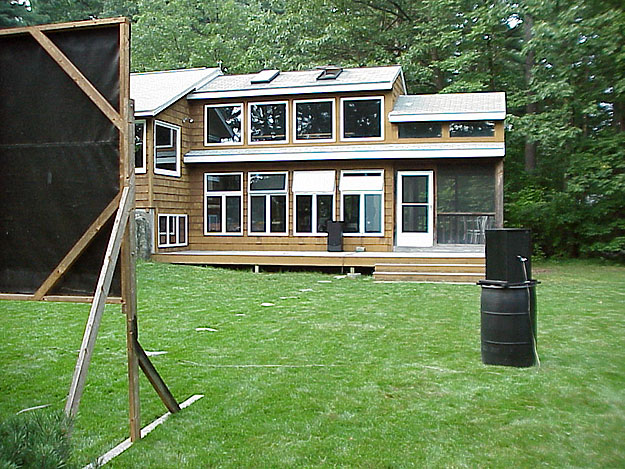 Photo taken from behind the screen looking back toward the "projection booth". The projectors use the windows just to the left and right of the surround speaker seen on the porch deck. Obviously movie watching is restricted to nighttime and no rain and up to a very gentle breeze. Projectors vent out of the open skylight on the roof.

---

Special thanks to Rick Shamel for the pics.