---

The Roxy Theatre
Forsyth, MT, USA

---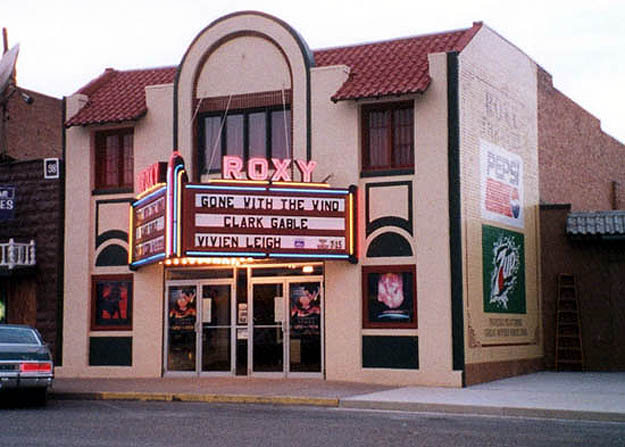 Early evening picture of the Roxy, taken during the most recent re-release of "Gone with the Wind." The theatre was built in 1930 at a cost of $35,000. The neon marquee contains 54 tubes, of which 24 are inside the readerboards. The neon was restored in 1992 after having been dark for about 10 years (and seriously damaged for years before that).

---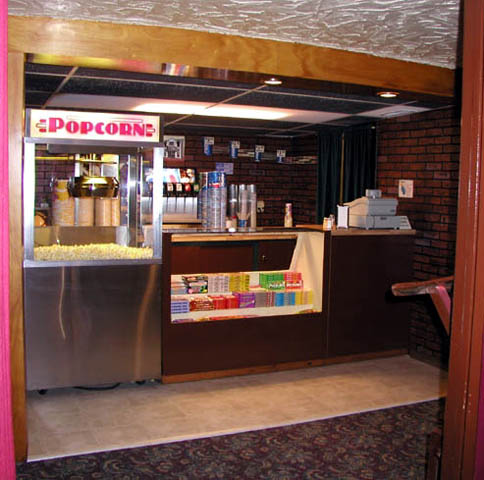 Looking into the inner lobby from the foyer. When the theatre was originally built, it had no concession stand at all; this stand was added in 1953 and enlarged in 1983. A total of four rows of seats were taken out to make room for the stand. Carpeting and other details were re-done in 2002.

---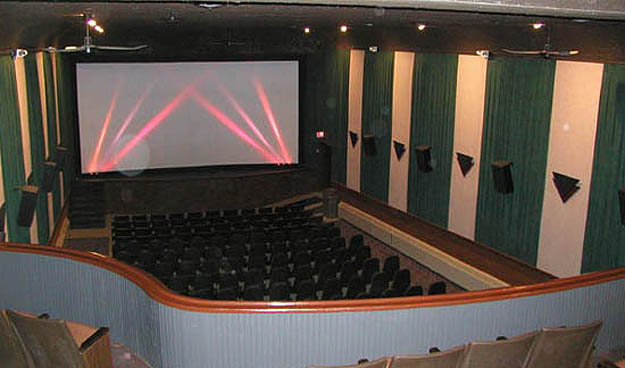 The Roxy auditorium seats 207, including 44 in the balcony. When the theatre was built in 1930, it seated five hundred people! The main floor received all new seats and wallcovering in 2002, replacing 1980-vintage seats (those seats still remain in the balcony). The stage speaker systems, including both subwoofers, are all by Peavey except the surrounds, which are EV TS8s.

---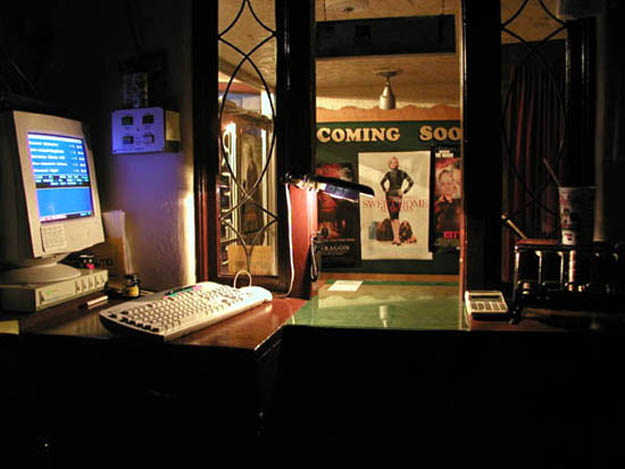 The view from the boxoffice. All of the lobby décor (leaded glass, wall finishes, frames, doors, etc.) is original except for the outer entry doors. On the computer screen, you can see my "home grown" ticket selling software.

---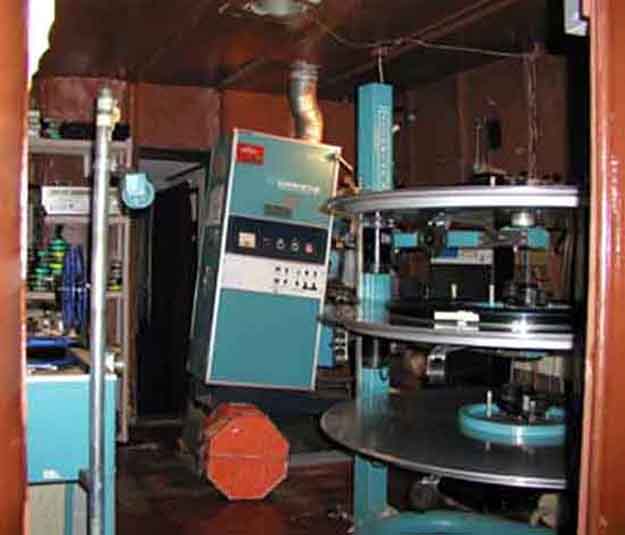 Projection booth. The Roxy had a carbon-arc/changeover booth until 1980 when most of this equipment was installed. Christie CH-20 2000W console (with a Kelmar reflector upgrade in 1997); Simplex 35 projector and 5-Star soundhead; Christie AW3 platter. The Christie automation wore out and was replaced in 1997. The projector sits on a 10" heavy iron base, because the port windows were placed high on the booth walls so that patrons in the balcony could avoid walking through the projector beam.

---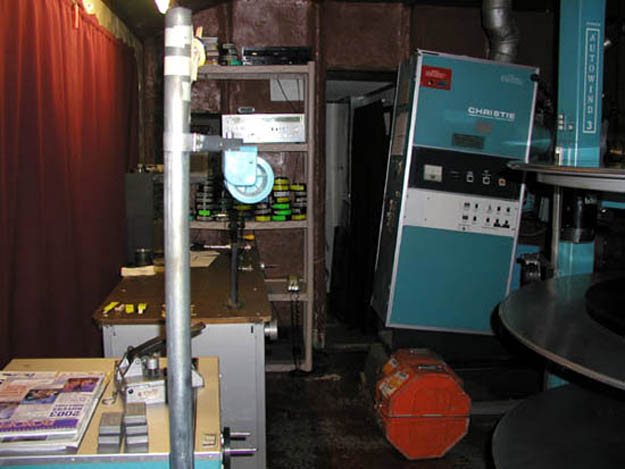 Projection booth showing the Goldberg rewind bench, Christie MUT, 30-year-old Guillotine splicer, and the highlight of the whole room, my ancient Panasonic 8-track recording setup in the background (which so far as I know, has never been used to actually record a tape).

---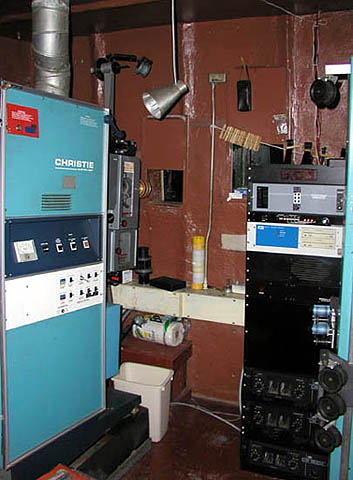 Projection booth, showing the sound system. Ultra*Stereo JS200 series processor, DTS-6D digital sound, and Peavey amplifiers all installed 1992-1994. You can also see the film cleaner with media pads shown after one week of running the typical "used print" (in this case, "Road to Perdition").

---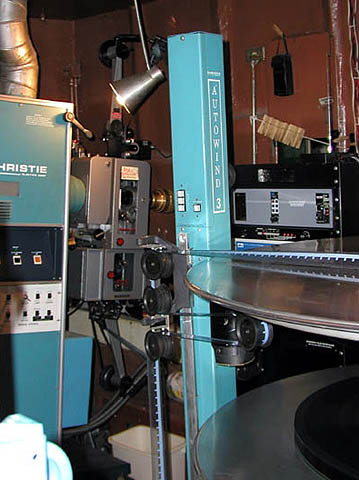 Projector threaded and ready.

---

Special thanks to Mike Blakesley for the pics.