---

Rick Fearns Private Screening Room
California, USA
---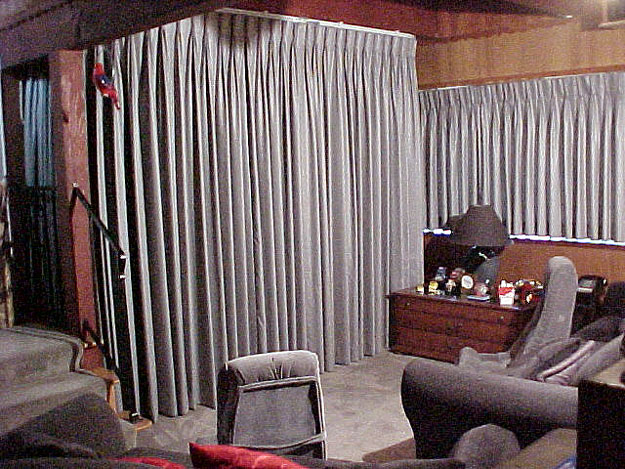 The main screening room with curtains closed.

---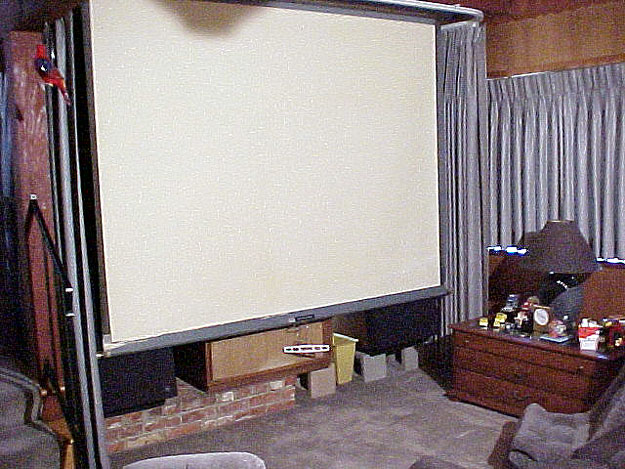 The screening room with curtains open.

---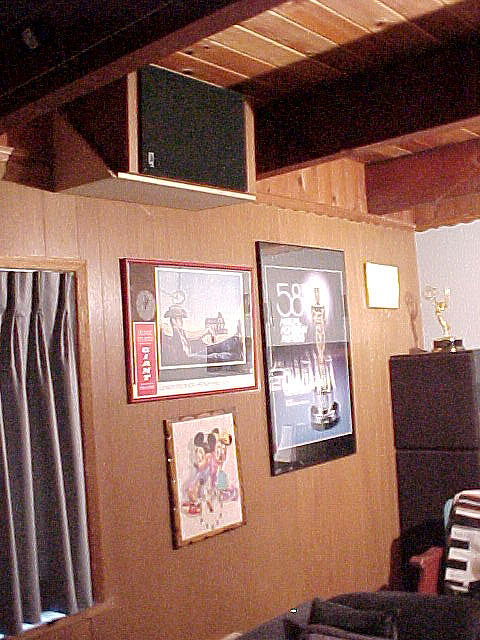 Right rear corner of auditorium showing movie memorabilia and right surround speaker.

---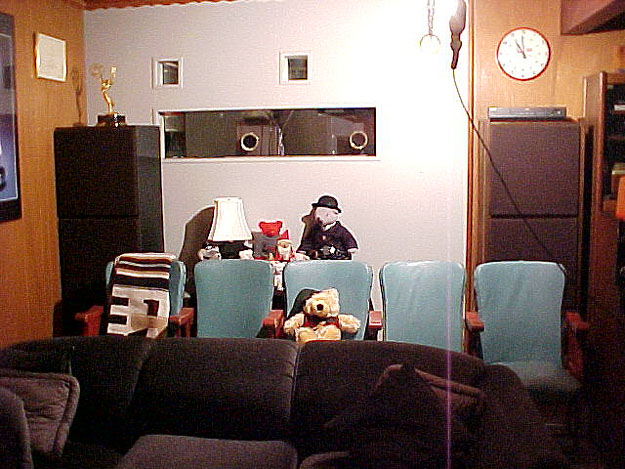 The rear of the auditorium with limited "audience".

---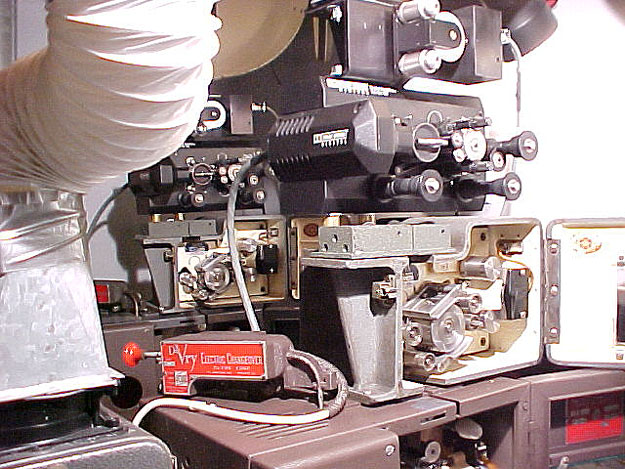 DTS, Dolby SRD and 4 track magnetic formats.

---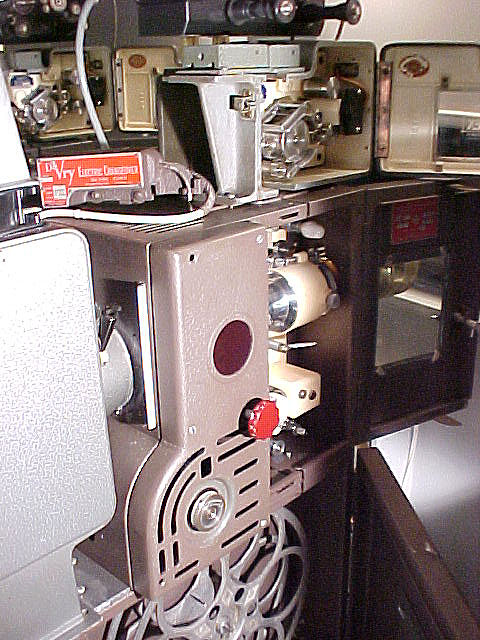 DeVry XD projectors "modernized".

---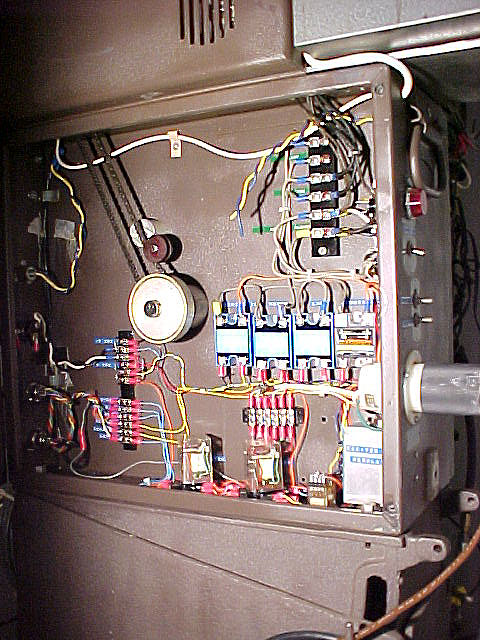 Re-wired DeVry projector.

---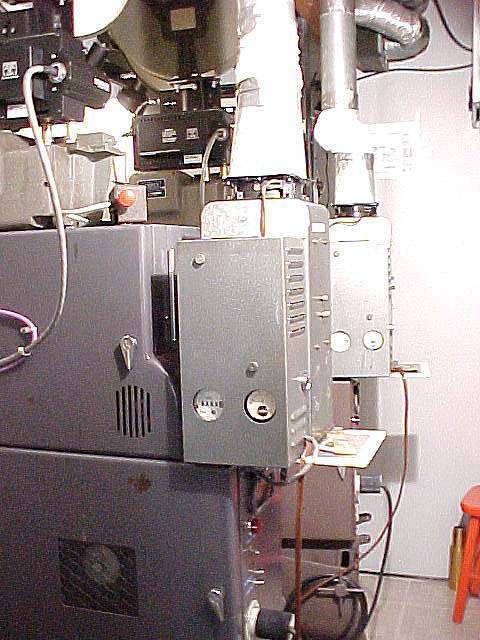 500 watt xenon lamphouse.

---

Special thanks to Rick Fearns for the pics.