---

ShoWest 2003 random photos from
Quarks and Ian's platter challenge
Las Vegas, Nevada, USA

---
QUARK'S!!!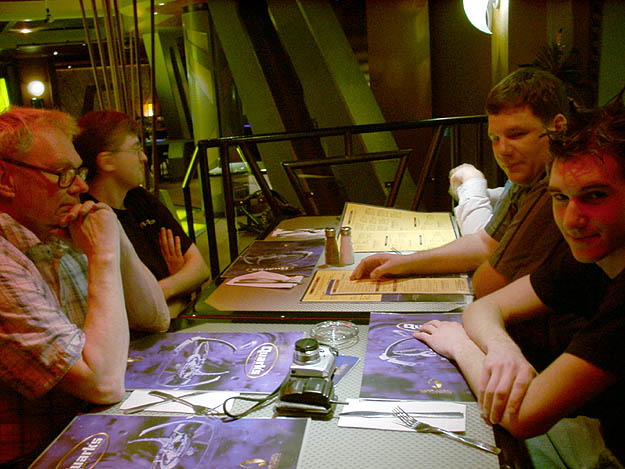 Tuesday night a few friends got together to visit the Star Trek Experience and ate at Quarks.

---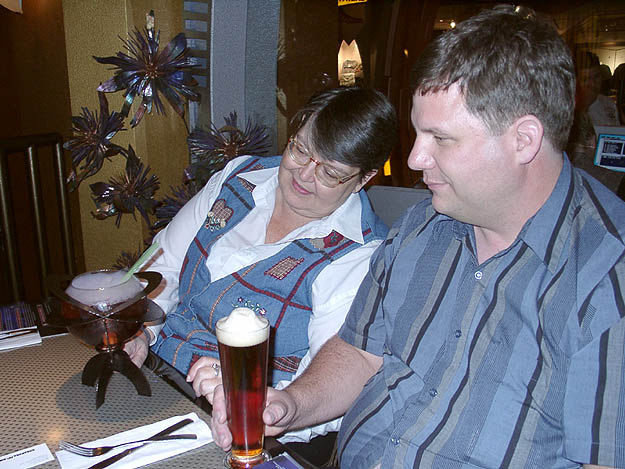 Kat Bagget and Aaron Sisemore.

---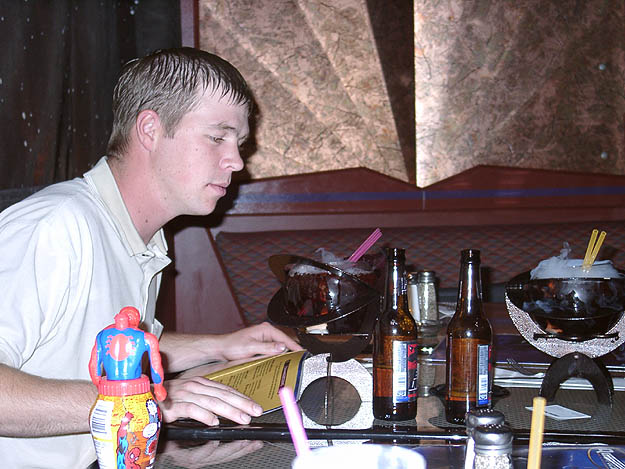 ---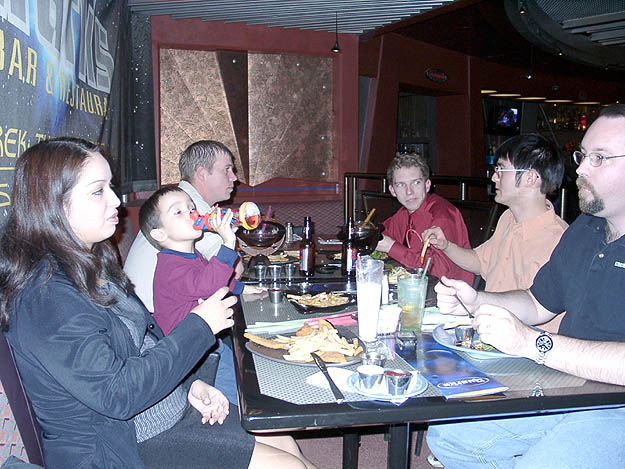 Dennis Benjamin with wife Elizabeth and son Eugene in the foreground. Christopher Seo on the right.

---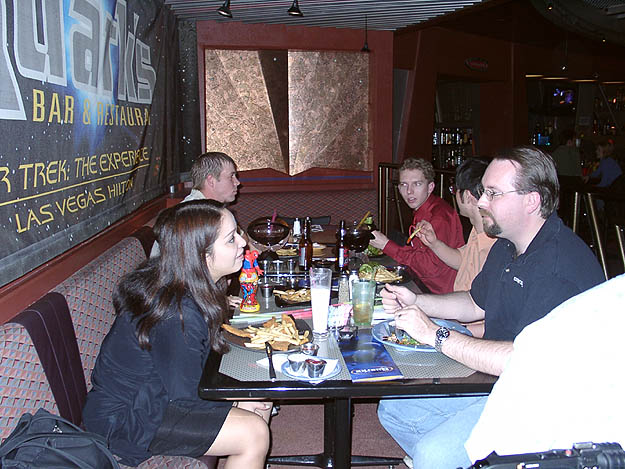 ---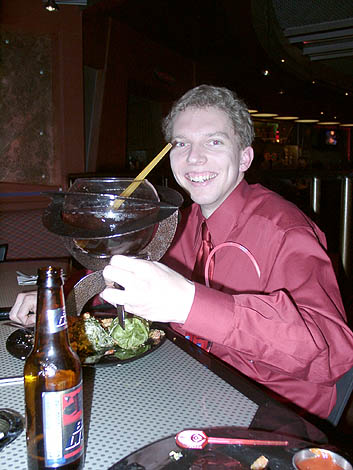 ---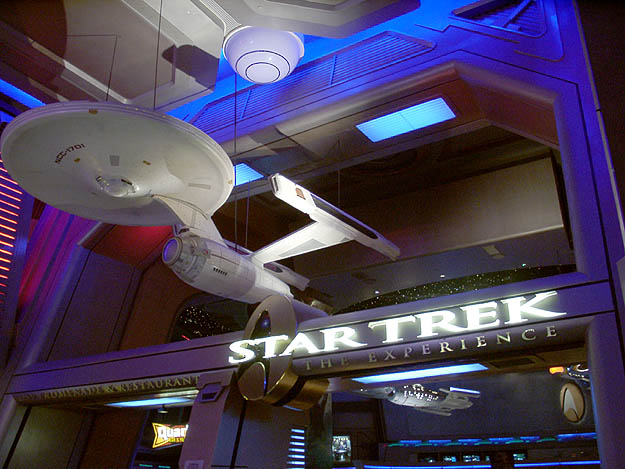 Some pictures from above the restaurant.

---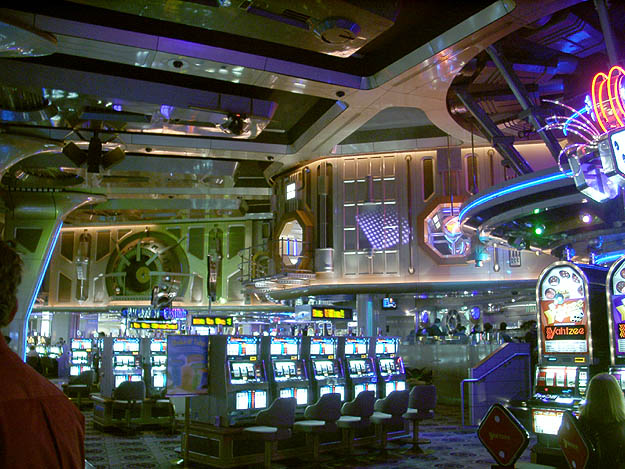 The Star Trek Experience just outside the restaurant.

---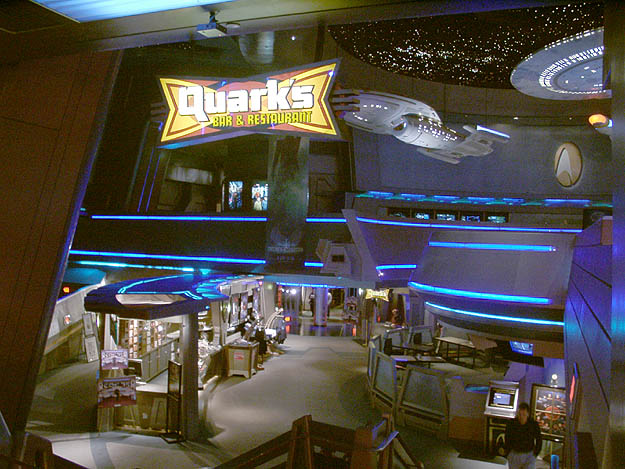 If you haven't eaten here, you must make it a priority the next time you are in Vegas.

---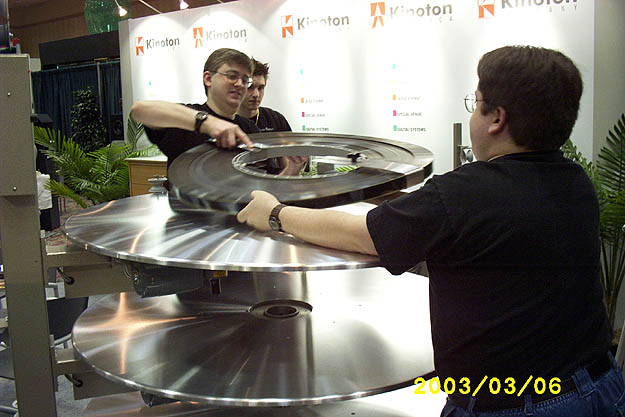 The Great Platter test, clearing the film from the top platter (Dwayne Caldwell, Josh Jones, Brad Miller)

---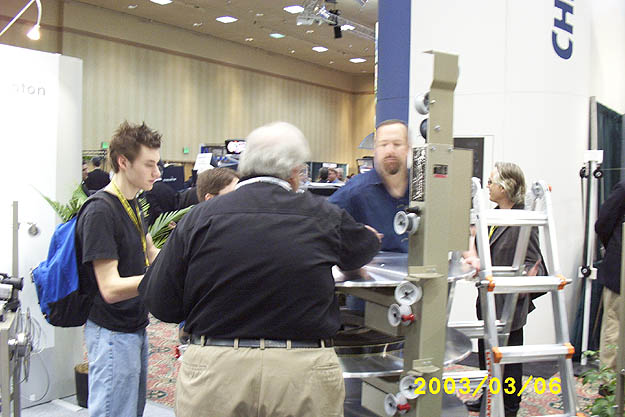 "Are you SURE this thing will hold me?" - Ian Price
"Hey it held me AND another big guy!" - Larry Shaw
(Josh Jones, Larry Shaw's back, Ian Price)

---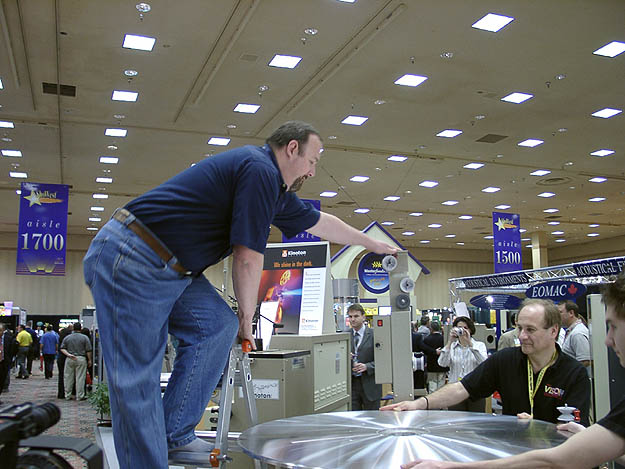 Ian vs. the Kinoton platter...drumroll please.

---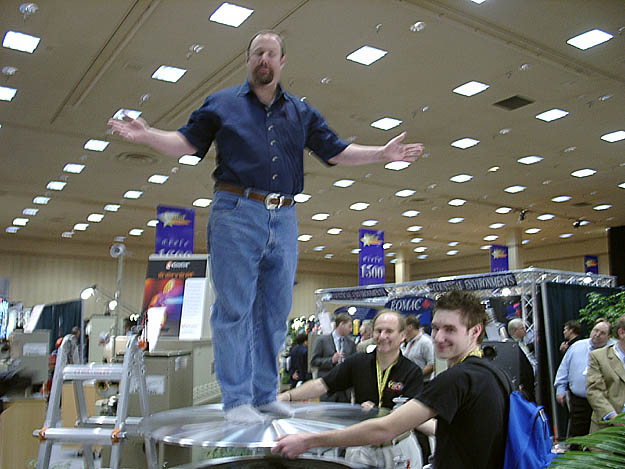 ...and it doesn't topple.

---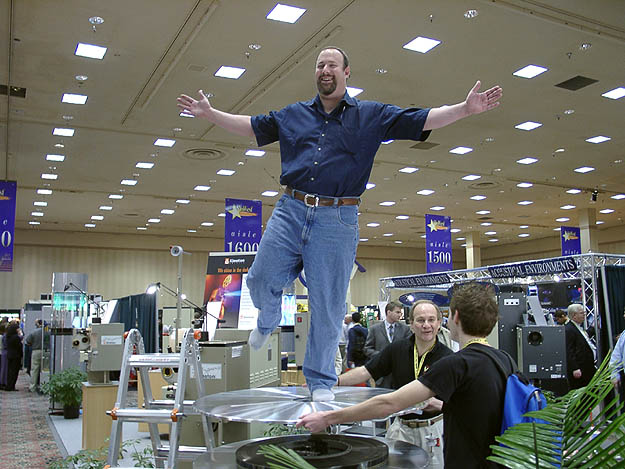 In fact, Ian is so happy he starts to dance a jig.

---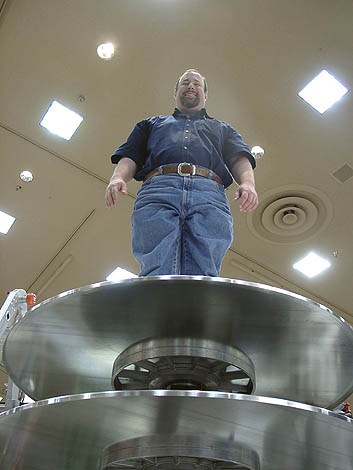 Indeed, it would have been a very bad thing at this time if the platter had collapsed!

---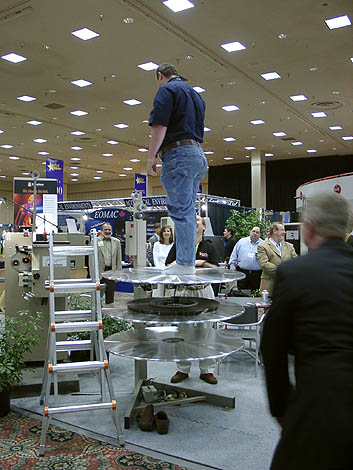 Lots of spectators were drawn to the Kinoton booth as the giant climbed aboard the ST-200.
Next Ian must tackle a Strong special venue platter.

---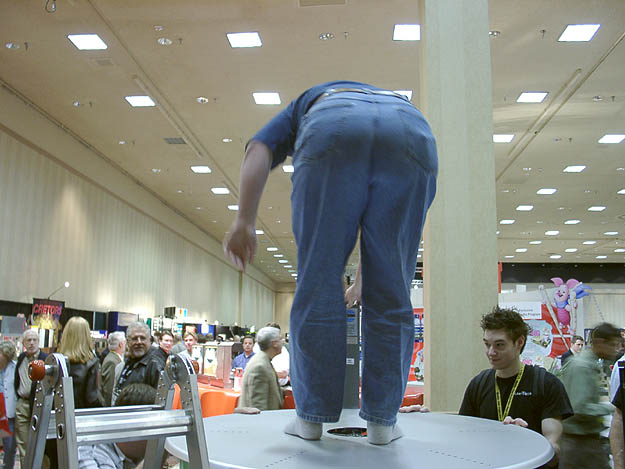 Ooooooh, that's not a good shot. Somebody delete that.

---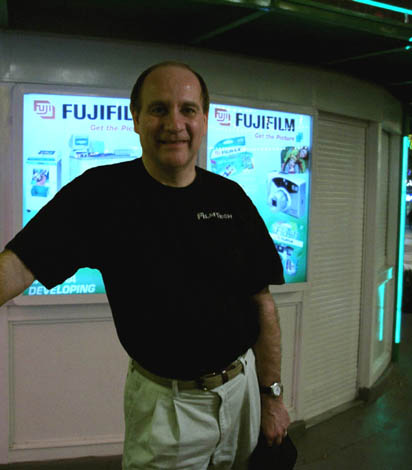 And we close with John Pytlak standing proudly with a Fujifilm display.

---

Special thanks to John Pytlak for contributing to this photo set.