---

The Academy Scientific and Technical Achievement Awards Ceremony 2001 awarding John Pytlak an oscar for his Laboratory Aim Density exposure control system for film printing labs
Beverly Hills, CA, USA

---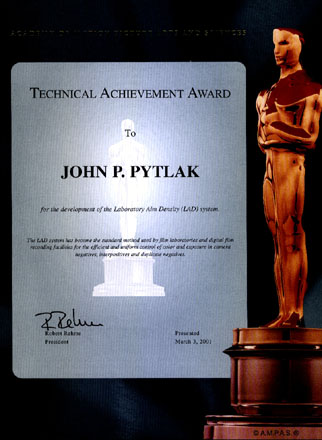 The award certificate!

---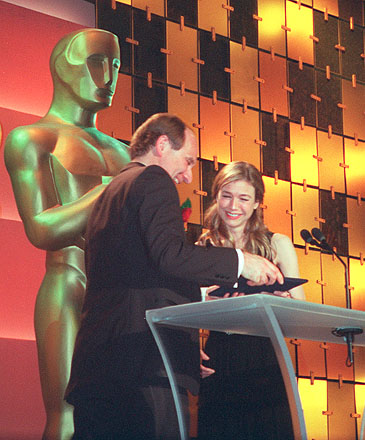 John Pytlak receiving the award from actress Renee Zellweger.

---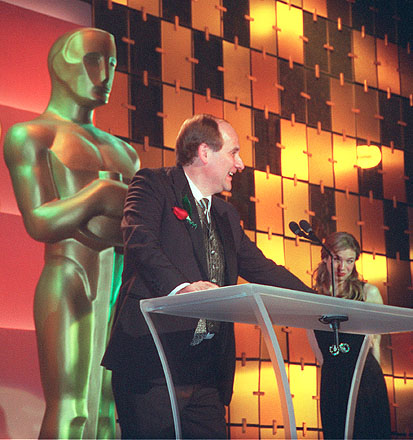 John's speech thanking the Academy.

---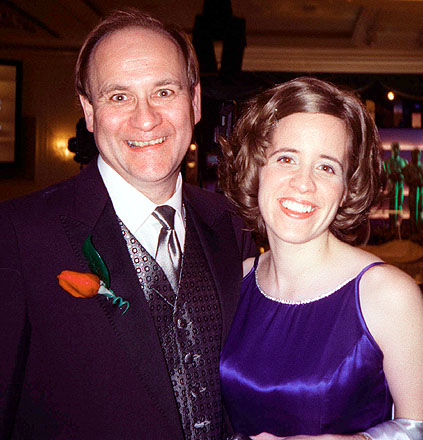 John and his daughter Katie at the Awards reception.

---

John with daughters Katie and Annie just prior to the Award ceremony.

---

Others in attendance were Karl Malden, Richard Edlund, Chairman of the Sci-Tech committee (special effects cinematographer for the Star Wars trilogy), and Robert Rehme, President of the Academy.