---

Post Falls Cinema
Post Falls, Idaho, USA
---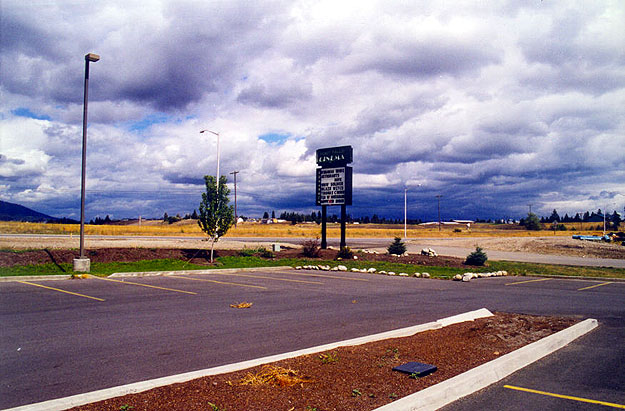 Self-lowering marquee. Just push a button and the marquee lowers to ground level for changing letters!

---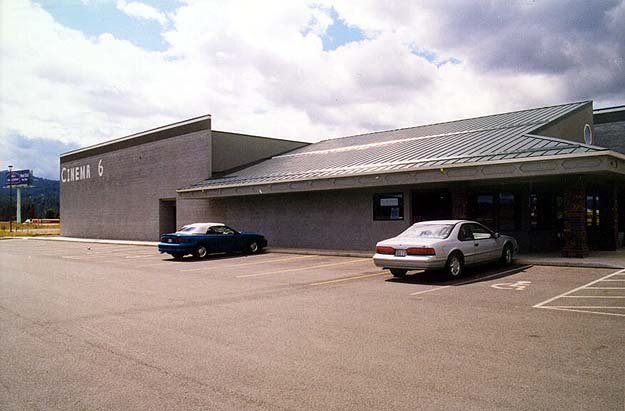 Outside of building has parking on 3 sides.

---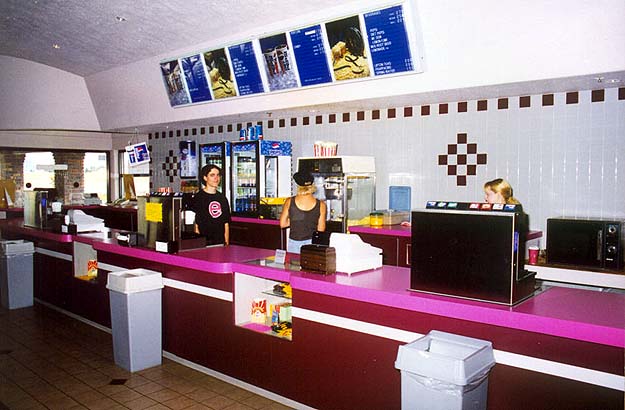 Snack bar has had neon added on each side of the menu boards since this photo was taken. Tickets are sold at the far left of the snack bar.

---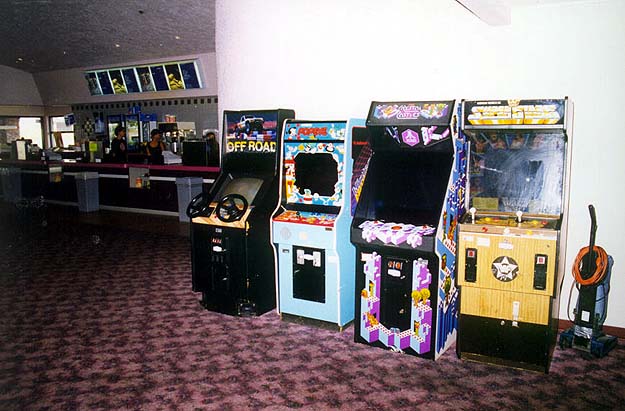 Video games have been moved since this photo was taken.

---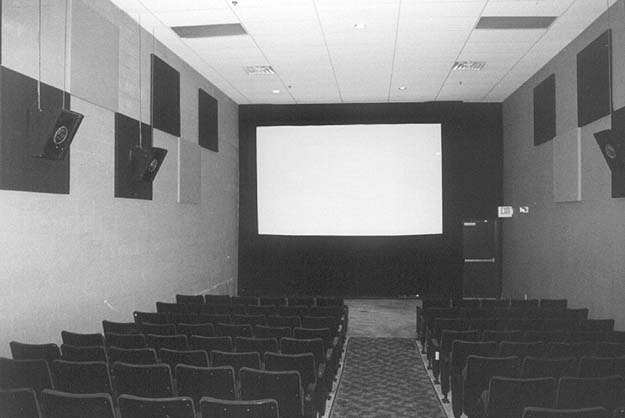 One of the small auditoriums.

---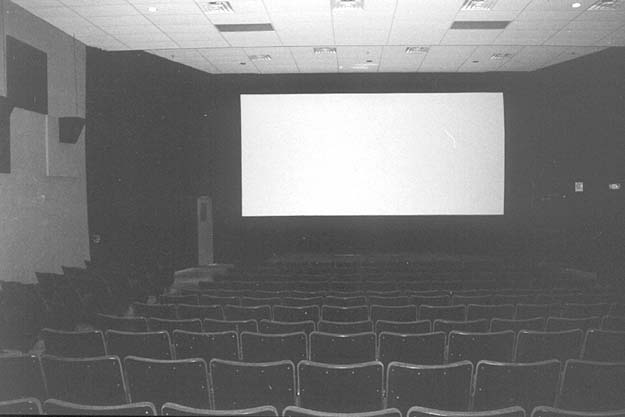 One of the two large auditoriums with digital sound.

---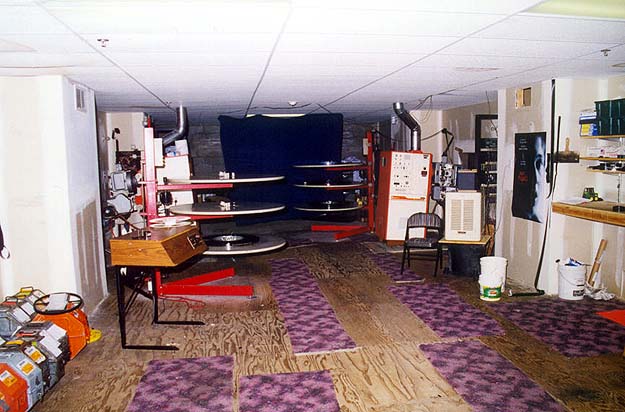 This end of the booth is for the two large digital sound auditoriums.

---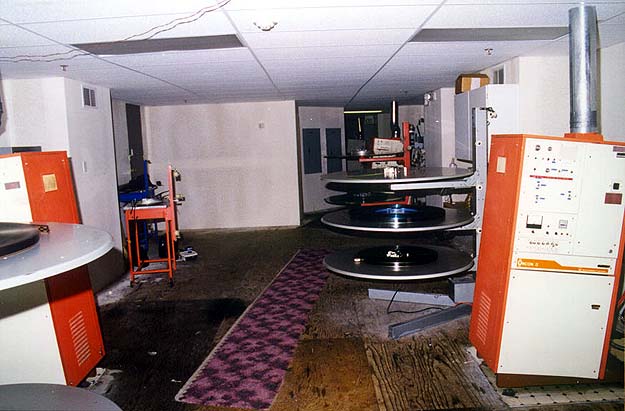 Booth looking toward the smaller houses. Theater had a mix of Super platters, Strong platters and Speco platters, but has now been upgraded to all Strong platters.
---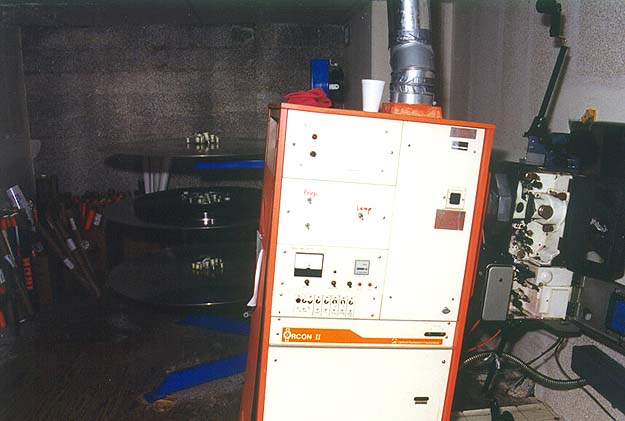 Booth equipment for the smallest house.

---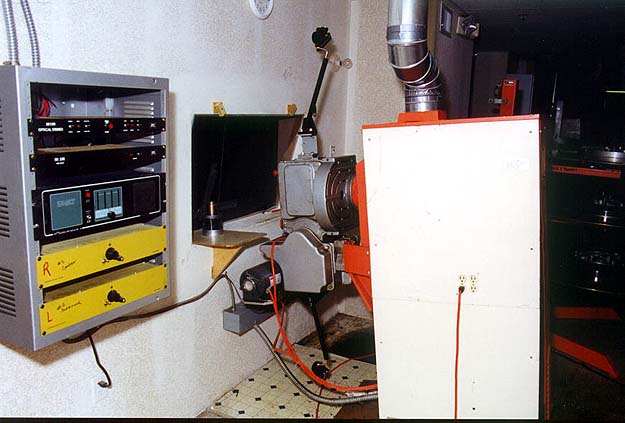 Typical sound equipment for the small houses. That's the rear of a Cinecita projector and soundhead (copy of a Century "SA"). This projector has since been replaced with a Ballantyne Pro-35 projector with Ballantyne model 7 soundhead.

---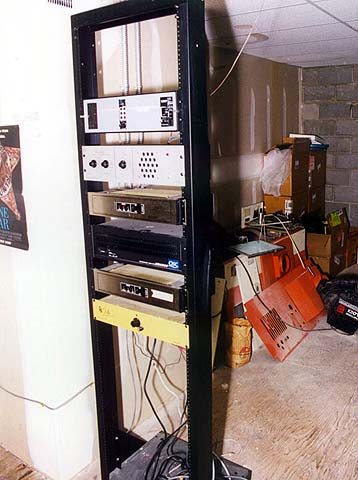 This is what was there for sound in the largest house when Oasis Entertainment took over the theater. Oasis has now completely replaced this system with a brand new DTS digital sound system with all QSC amplifiers.
---

Special thanks to Ken Layton for the pics.