---

UA Denver Pavillions 15
Denver, Colorado

---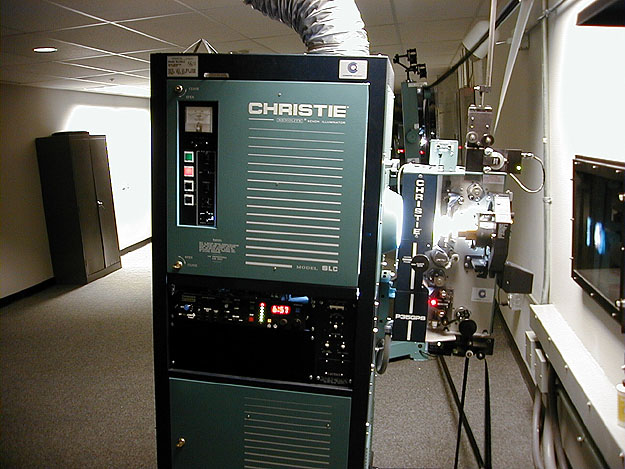 Here it is, another standard equipped UA booth, but with Component Engineering automations this time.
Projectors, lamphouses and platters are all Christie.

---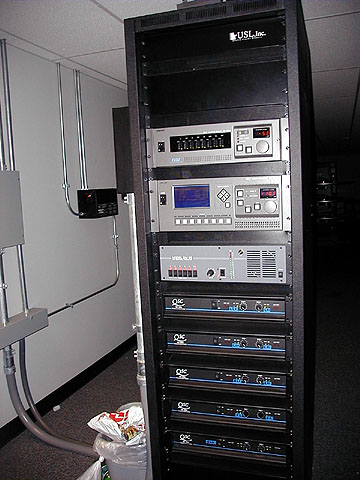 One of the big auditorium's sound racks with a Sony SDDS 2000 digital player, Sony DCP1000 analog processor, Ultra Stereo monitor and QSC amps.

---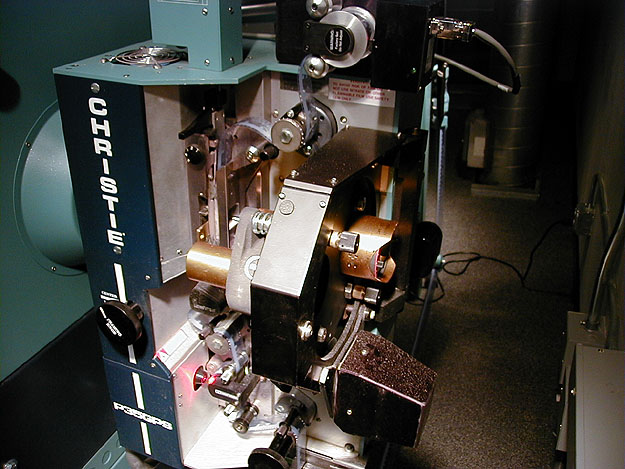 DTS is featured on this projector. Unfortunately print shedding is a real problem at this location. Just look at the film shavings on the front of the turret.

---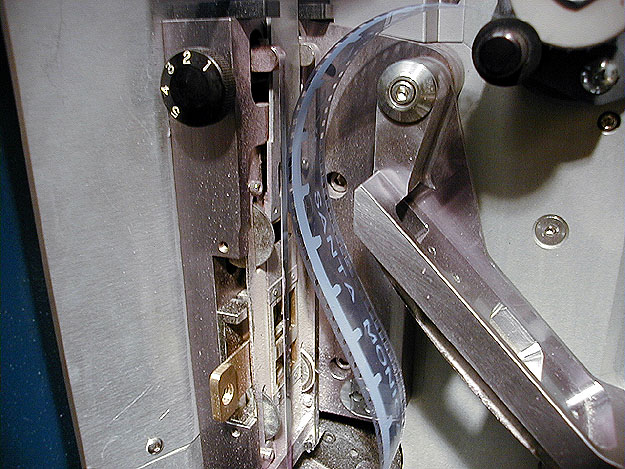 A better shot of the shedding problems, even after cleaning.

---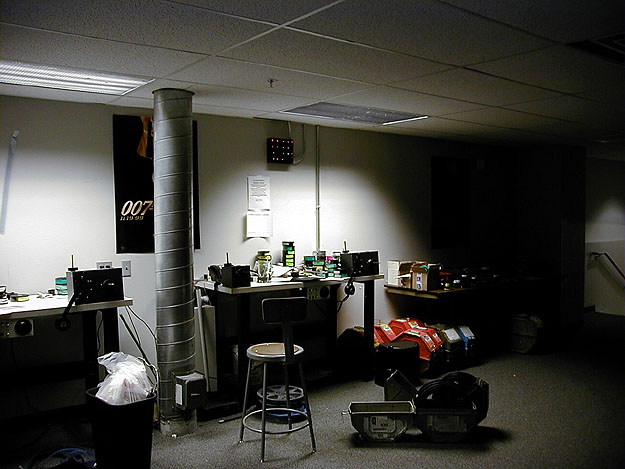 The film build up/work area on a Thursday night.

---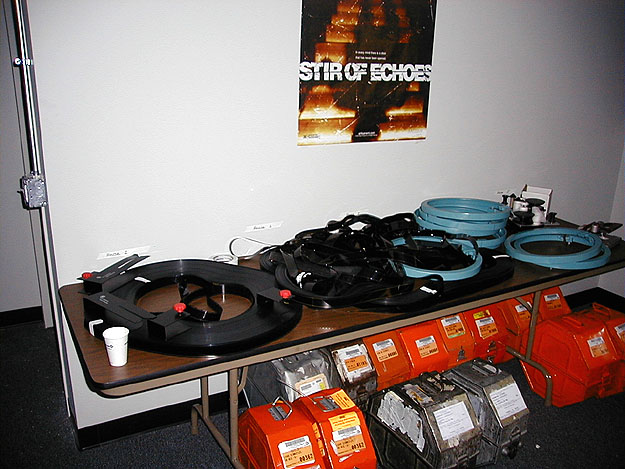 Projectionist "in the process of changing all those commercial ads" that run in front of the movies.
Now you might say "hey, that chunk of film on the left has GOT to be more than just commercials", but no that's actually how many ads UA theaters play in front of their movies (at least it seems that way).

---

Special thanks to Joe Redifer for the pics.