---

Kino
Paimio, Finland

---


Paimio is a small town of 10 000 inhabitants 30 km east of Finland's fifth biggest city Turku. The first cinema in Paimio was opened in 1927 by the same name "Kino" but the present theater shown in these pictures was opened 1955.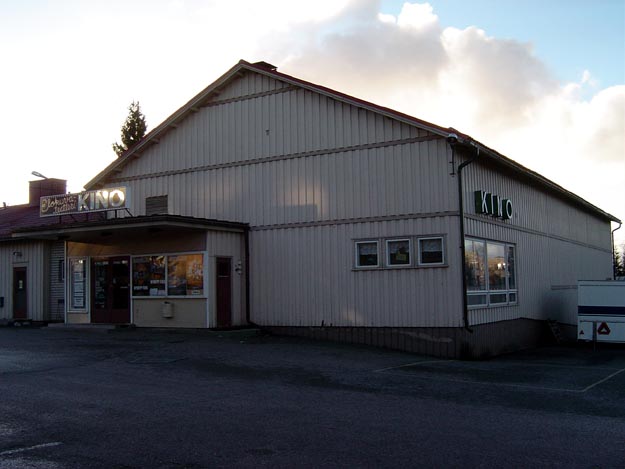 The exterior of the theater.

---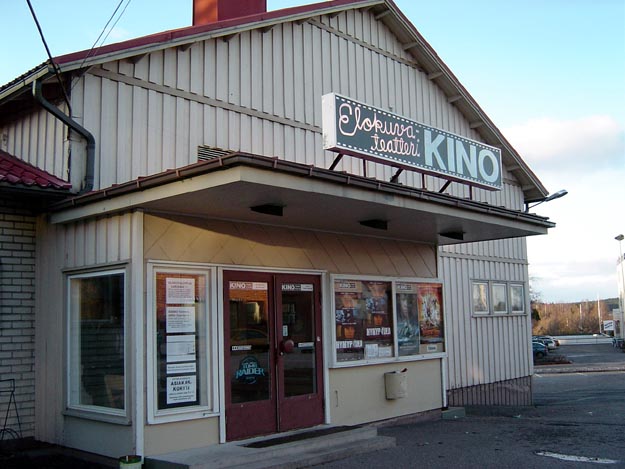 The entrance to the theater.

---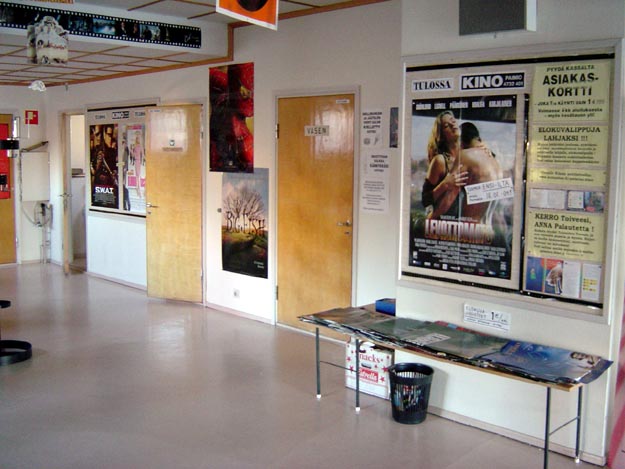 View from the lobby, the door on the right is the left entrance to the auditorium. The two doors on the left lead into the toilets.

---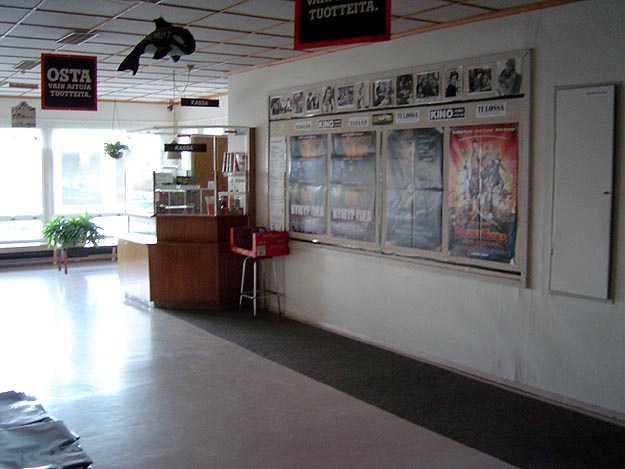 View from the lobby looking at the box office.

---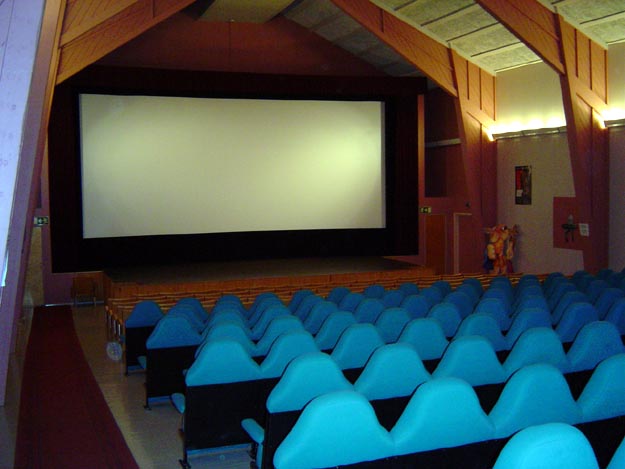 The auditorium looking towards the screen in cinemascope size.

---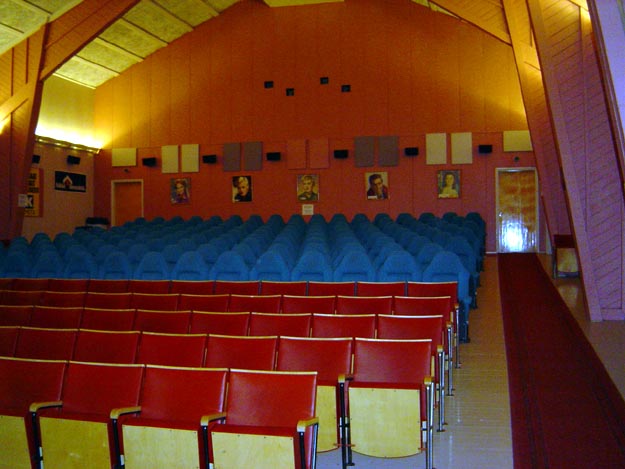 The auditorium towards the lobby. Notice the projection windows up on the wall. The red seats date back to 1955 and are a part of the theater's original look. Part of the original seating was renewed in 1985 (the blue seats). Both the old and the new seats are Finnish made.

---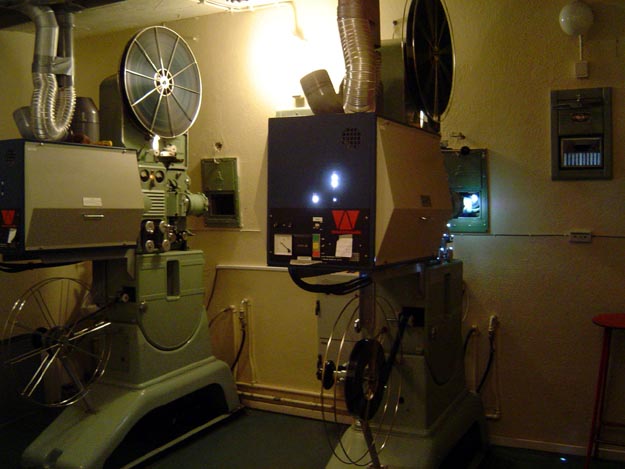 The original projectors (East German Dresden D1) are still in use today. Only the original carbon arc lamphouses were replaced in 1991 with Wassman 1600W Xenon lamps. The projectors were modified when the 600 m puzzles were replaced by 1800 m puzzles, and also Dolby Stereo SR was installed.
---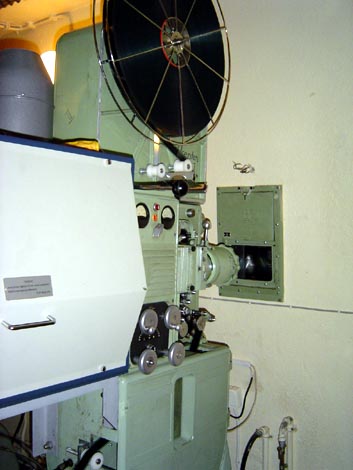 Close-up of the projector.

---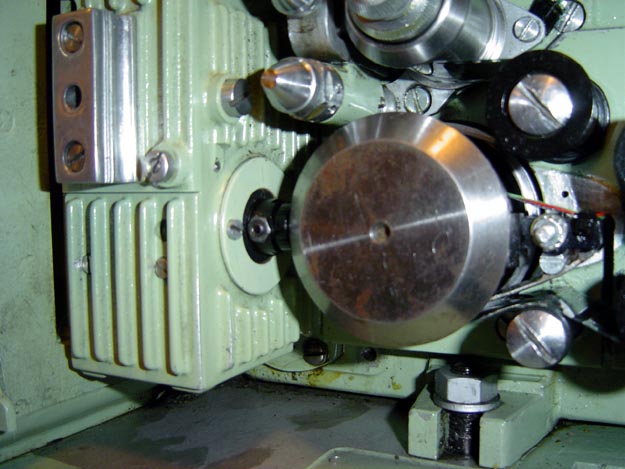 A laser reader replaced the old sound lamp system in 2003.

---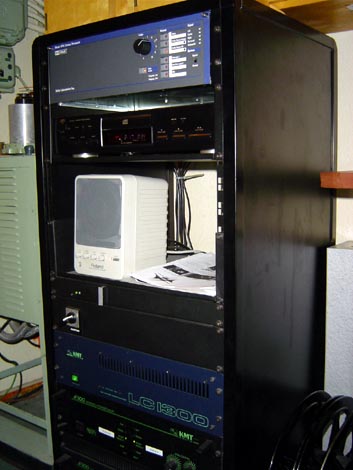 Sound system: Dolby CP45 processor and KTM amplifier.

---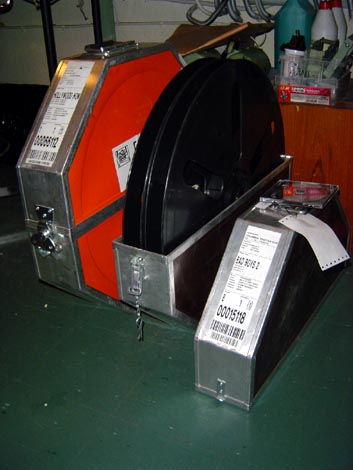 In Finland the films travel in 1800 m puzzles.

---

Special thanks to Jari Mäkilä for the pics.