---

Ontario Science Center Omnimax
Ontario, Canada

---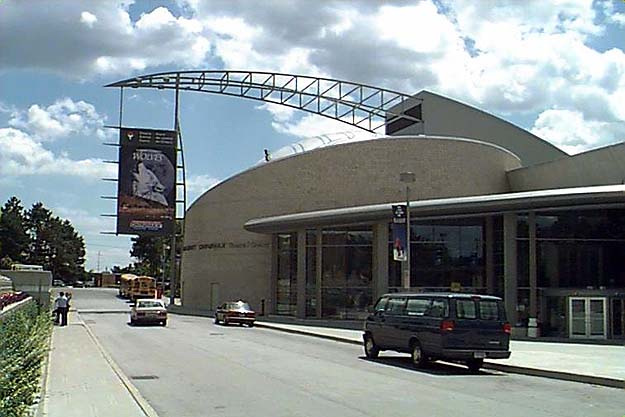 Entrance to the Ontario Science Centre and theatre lobby.

---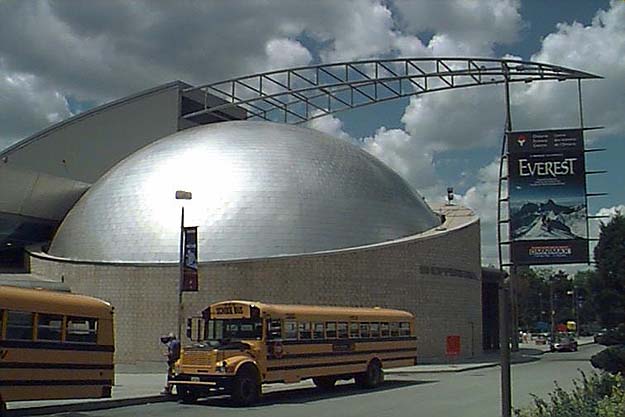 Back of the theater showing the dome.

---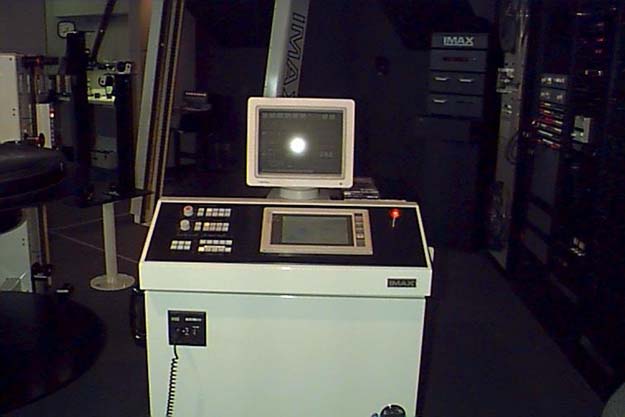 Operator control station showning the Spice theatre automation unit and PLC touchscreen control.

---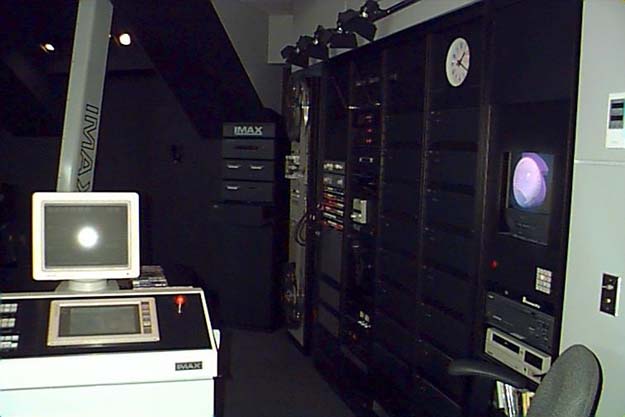 Sonics audio racks with DDP digital player and the MagnaTech dubber in the back.

---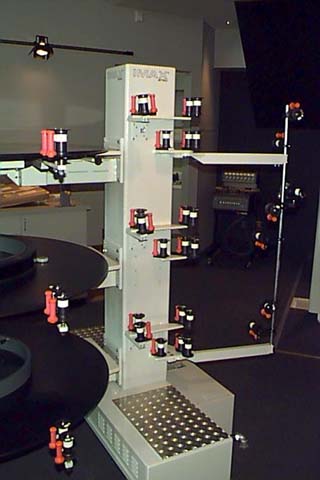 Q-Thru platter built for Imax by Kinoton.

---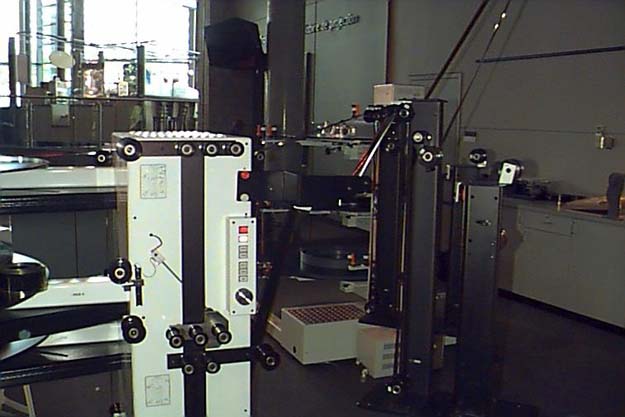 The new platter and the original MKII reel unit.

---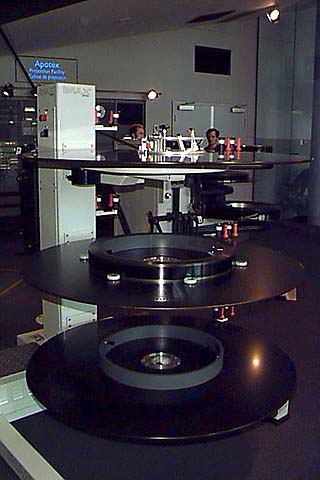 Platter and the reel unit in the background.

---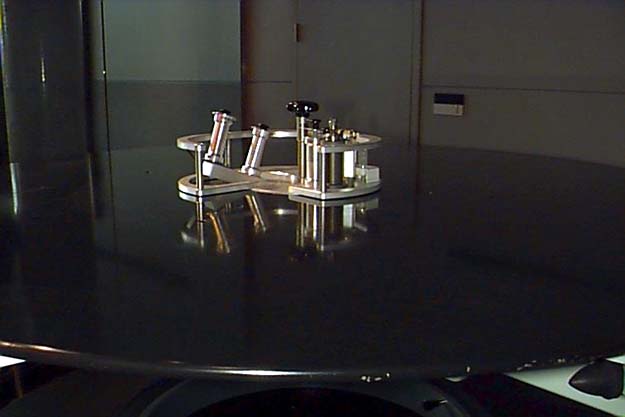 Payout module of the platter uses IR sensors for film position.

---

Special thanks to Gordon McLeod for the pics.