---

Nugget Theater
Telluride, Colorado
---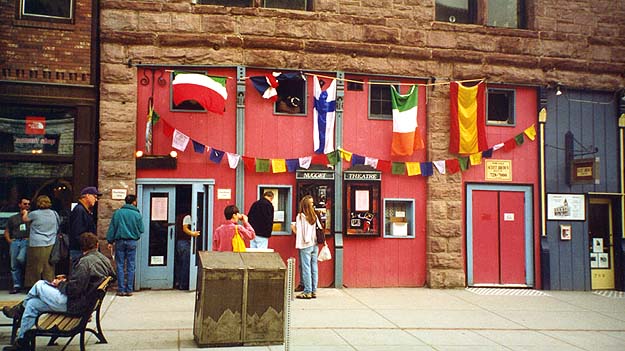 Single screen theater with seating for 190.
Note the video camera above the box office for "visual" intermission music.

---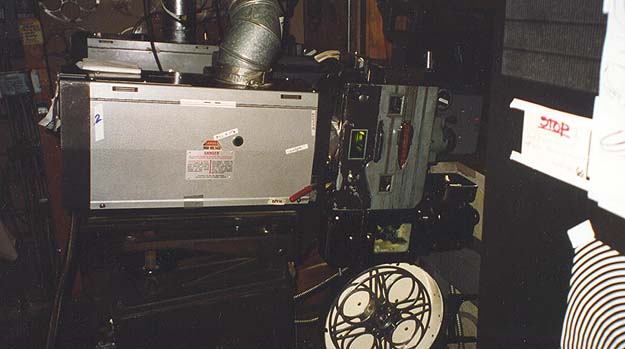 Brenkert BX80 with Strong Super Lume X lamphouse.

---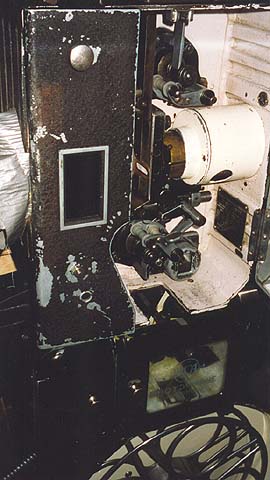 That's not dirt from the last show...this projector is 49 years old and has been used every day.

---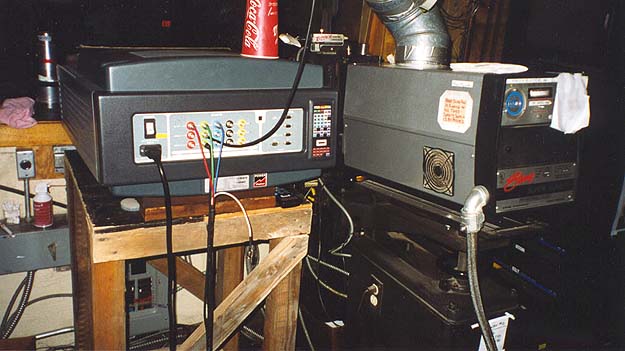 Digita Projection 5GV video projector inbetween the 35mm film projectors where the 16mm projector usually sits.

---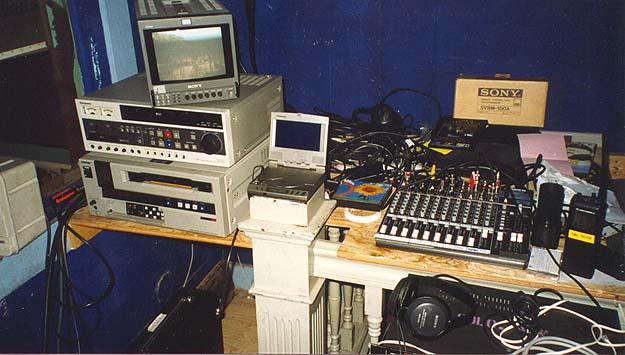 The video table at the Nugget.

---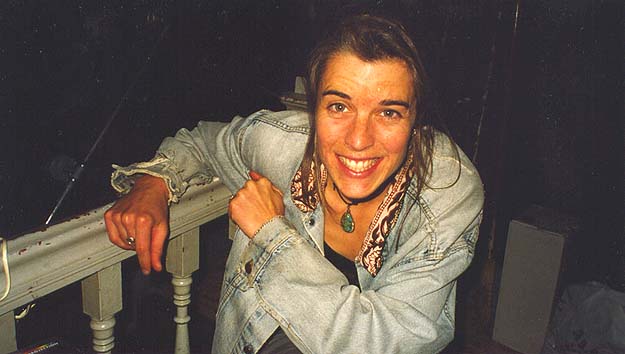 Hillary, the head projectionist at the Nugget for the Mountain Film Festival.

---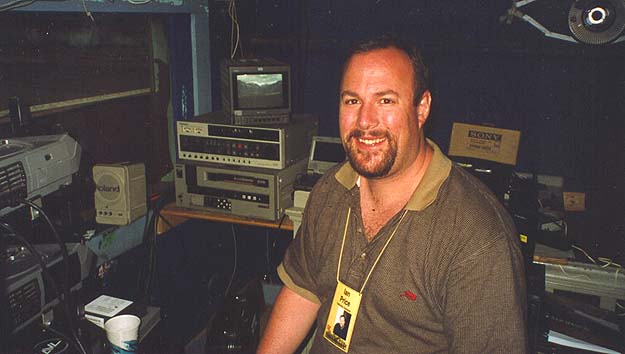 Ian Price, the head video tech sitting at the Nugget video setup.

---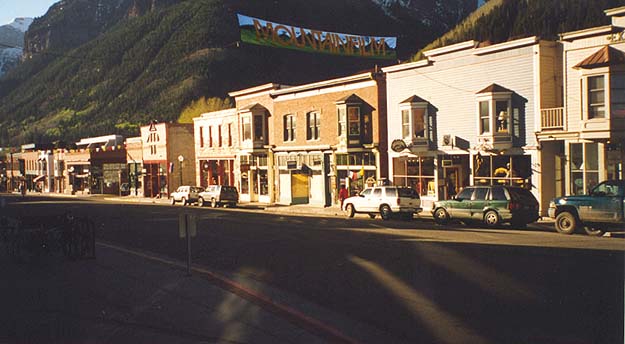 The town of Telluride becomes Mountain Film.

---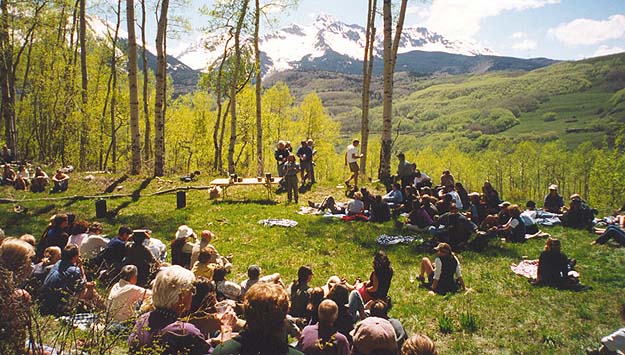 Monday awards picnic. Rick Silverman is standing at the microphone.

---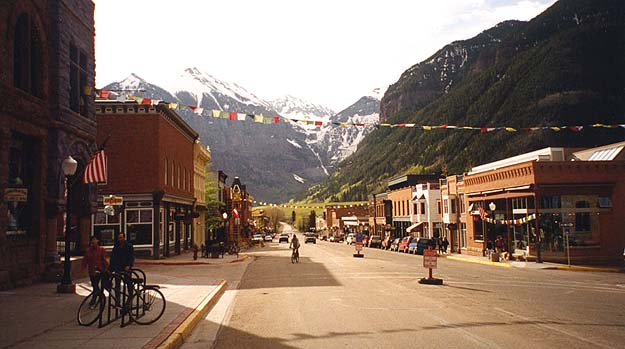 Telluride looking east from the Nugget Theater.
It's a wonder anyone goes inside to watch a movie.

---
Special thanks to Ian Price for the pics.