---

National Geographic Society's
Gilbert H. Grosvenor Auditorium
Washington, DC, USA

---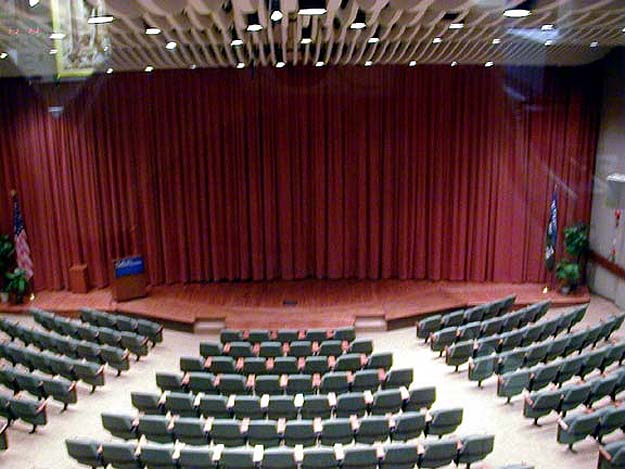 The auditorium as seen from the upper booth.
---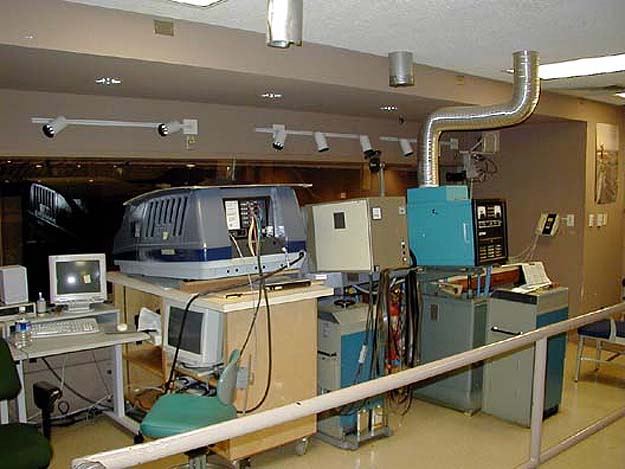 The upper booth. The Grosvenor Auditorium can run 35mm, 16mm and video.

---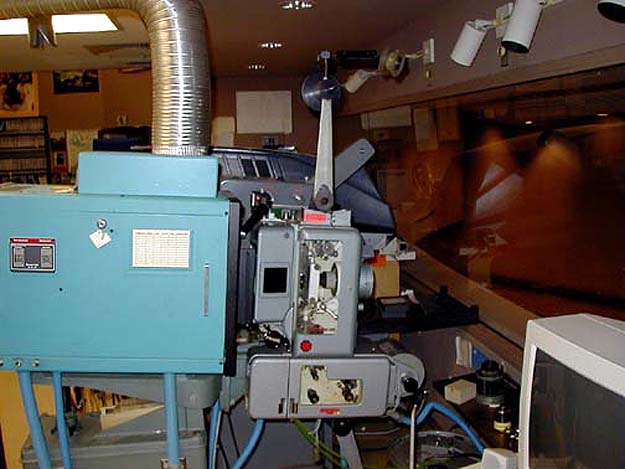 Simplex 35 projector with 3000 watt Xetron lamphouse. There is no automation.

---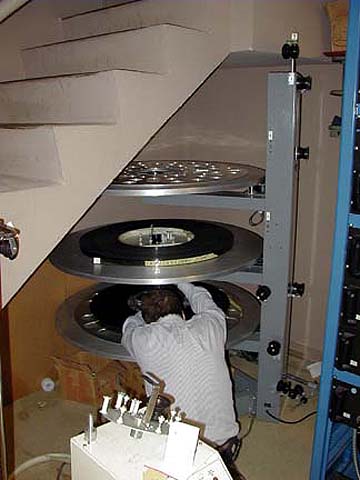 The ORC platter is hidden under the stairs. Master projectionist Eddie Dornack threads the show.

---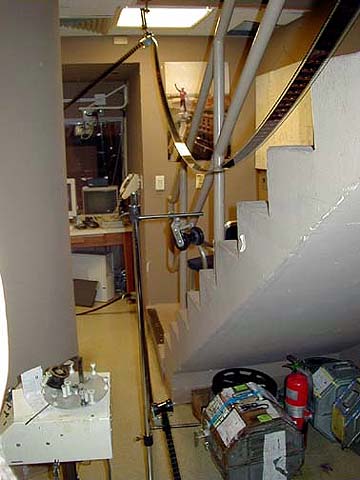 The film path from platter to projector.

---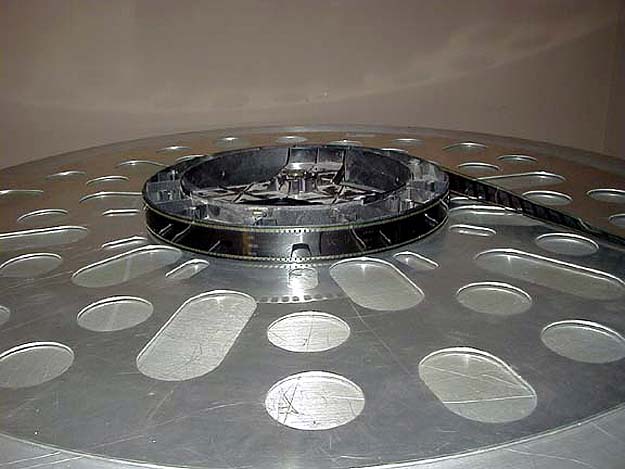 A Goldberg platter reel makes buildup and break down easier.

---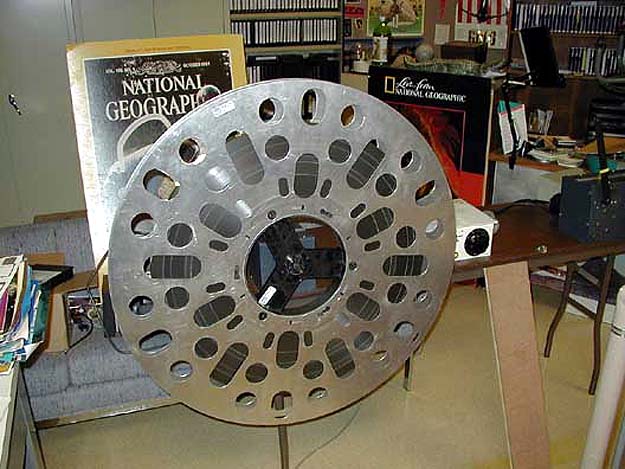 Goldberg platter reel ready for breakdown on the Kelmar rewind table.

---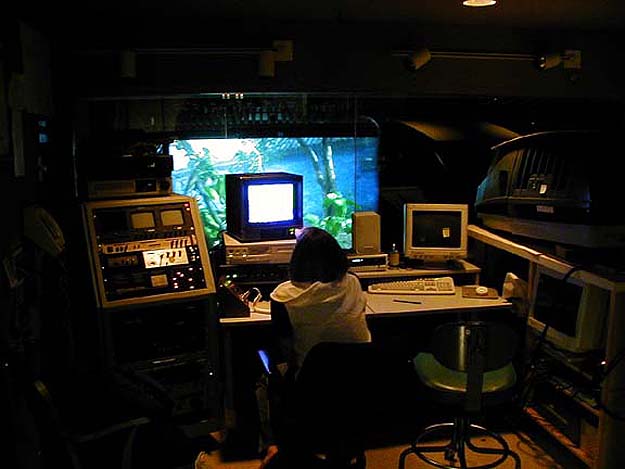 The Grosvenor Auditorium has an excellent picture when running 35mm.
---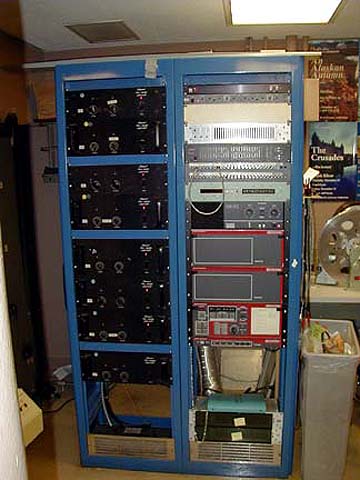 The soundrack which features a Dolby CP200.

---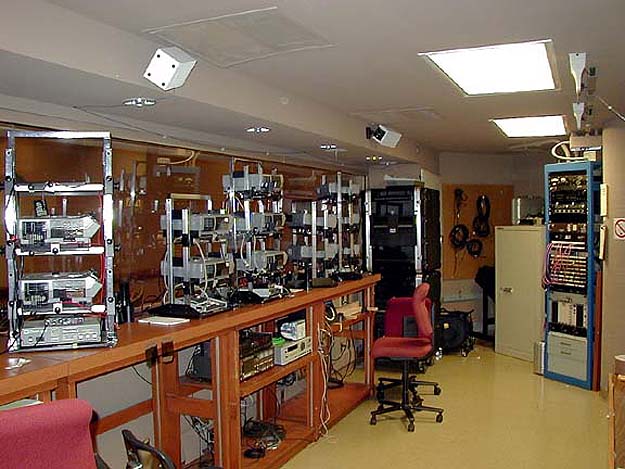 The lower booth is used for multi image slide presentations.

---

Special thanks to George Roher for the pics.