---

Malden Drive In
Malden, Pennsylvania

---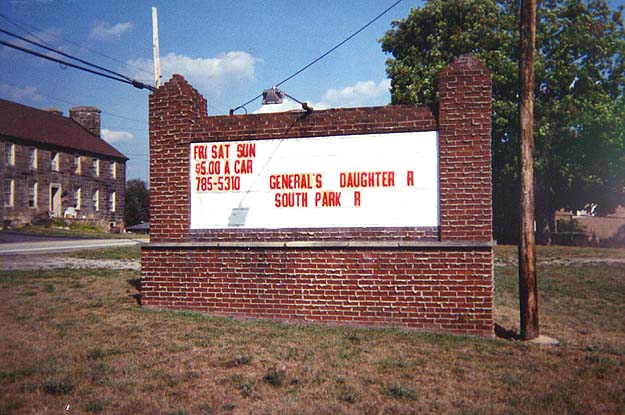 The Malden Drive-In marquee.
In the background is a historic restaurant along old route 40.

---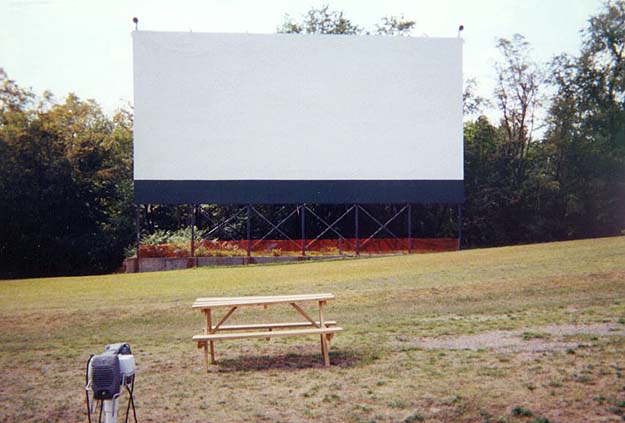 The freshly painted 42x80 foot screen (1999).
In the foreground is oneof five newly constructed picnic tables.

---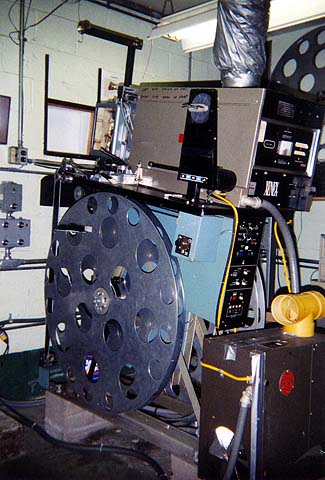 Projector #1. Utilizes two 40 inch reels for film transport. The lamphouse is a 3000 watt Xenex.

---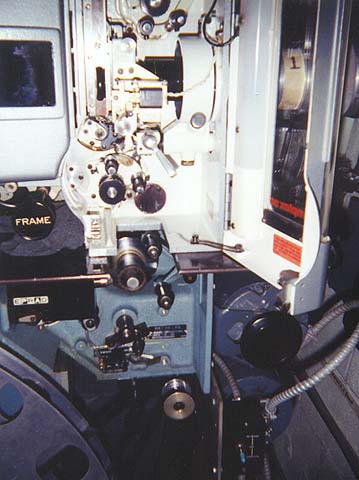 Simplex XL projector heads with Eprad soundheads.

---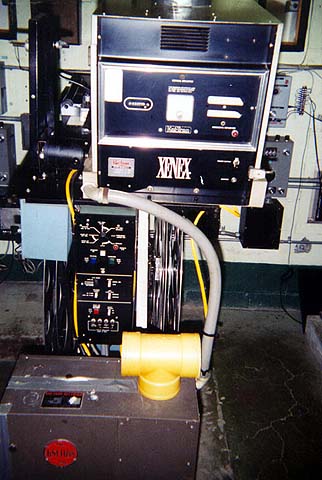 Back side of the projector.

---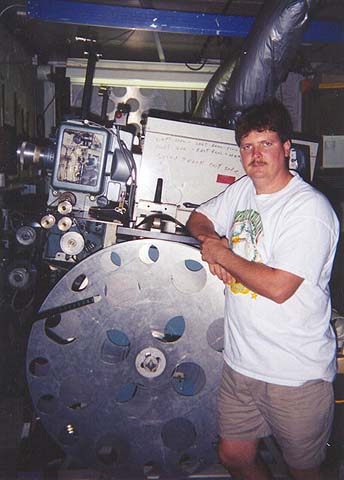 Projectionist Mark Haywood standing on the left side of projector #2.

---

Check out the Malden's web site at www.malden-drive-in.com
Special thanks to Mark Haywood for the pics