---

The Majestic 8
Greenville, Tx, USA

---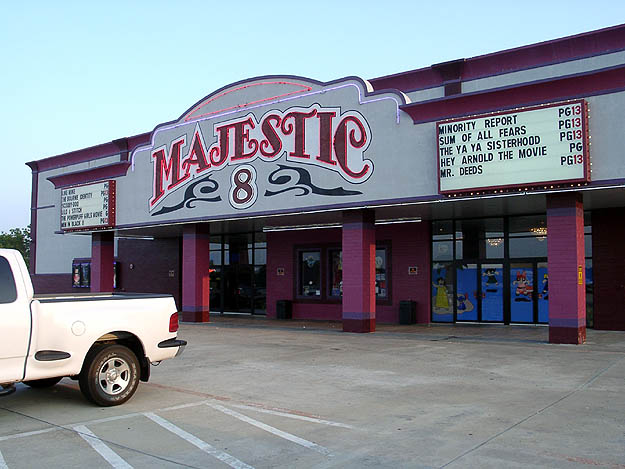 Located about 1 hour east of Dallas is Greenville TX, home of the Majestic 8 theater.

---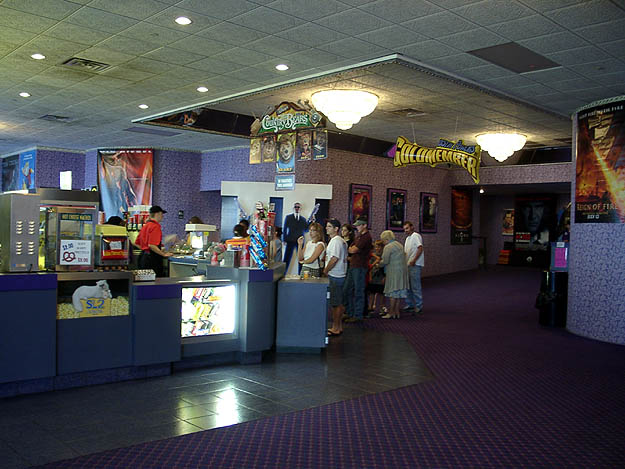 This is a fairliy recent build by a small chain.

---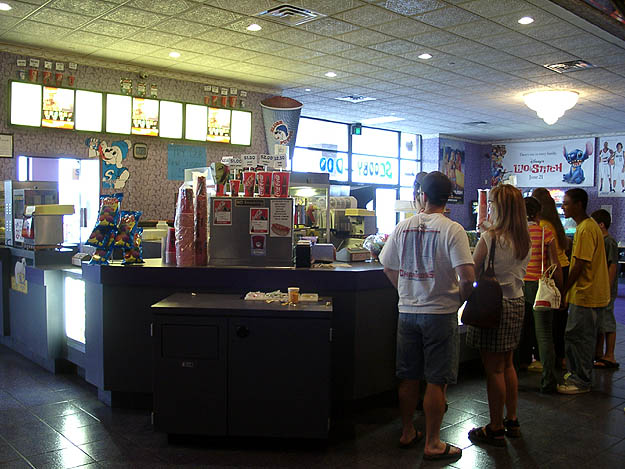 The box office is behind the 3 sided concession stand.

---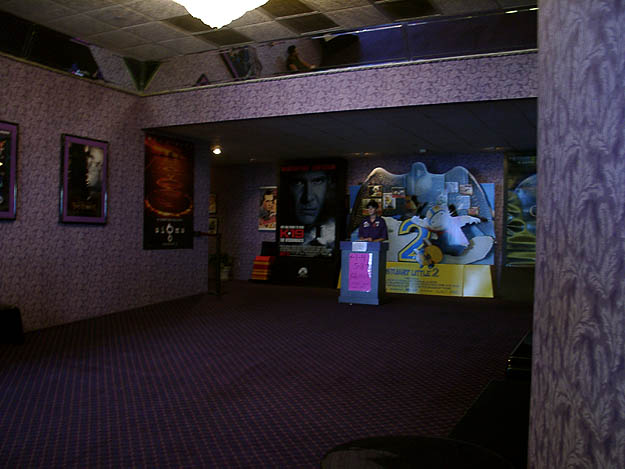 The entrance to the theaters. 4 on the left and 4 on the right.

---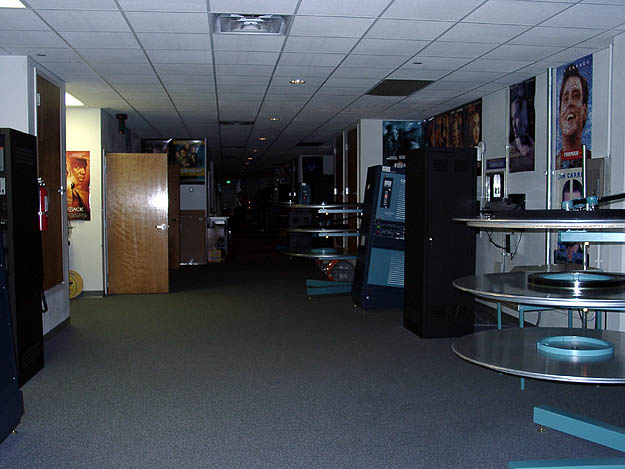 The booth.

---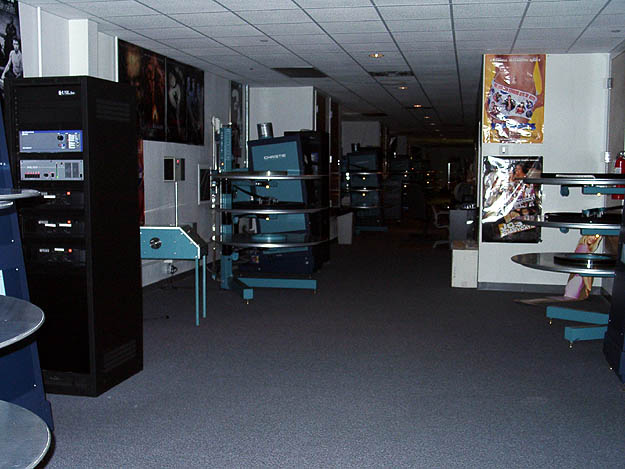 This theater uses the Christie package.

---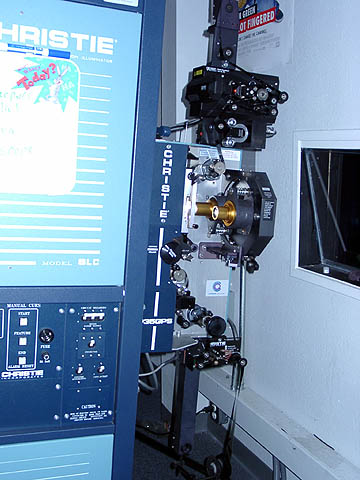 The two large houses have CP500s with SRD and dts capable.

---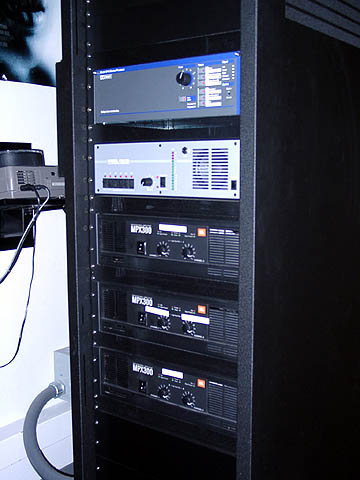 The smaller houses use CP45s and dts can be patched in. 6 out of the 8 houses have digital sound of one or the other.

---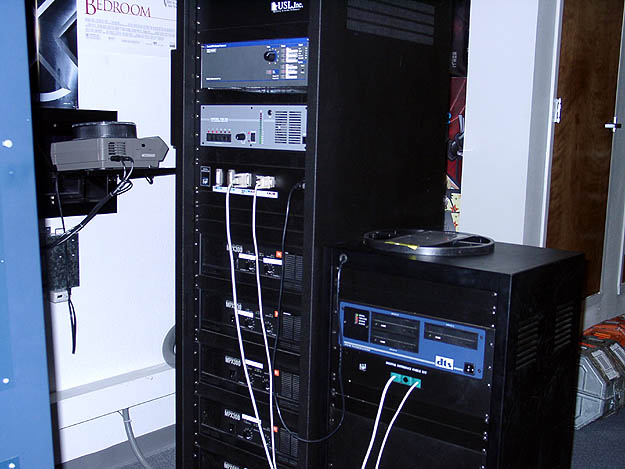 Here is an example of a small sound system playing dts.

---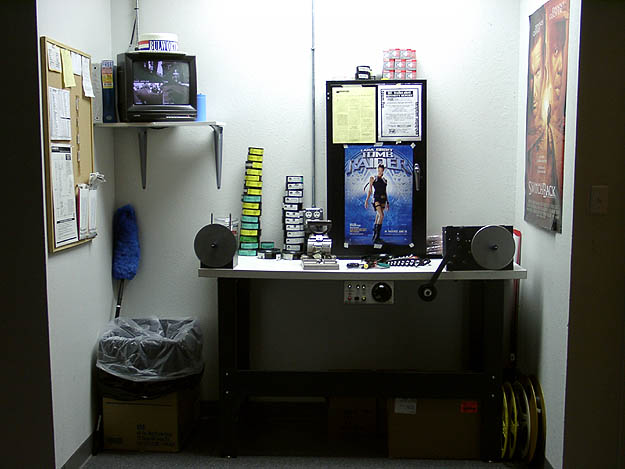 The buildup station as well as security camera monitors.

---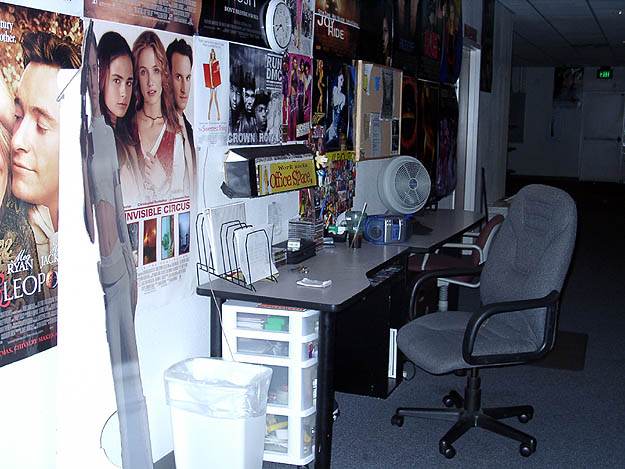 The booth desk area.

---