---
United Artists MacArthur 16
Dallas, Texas

---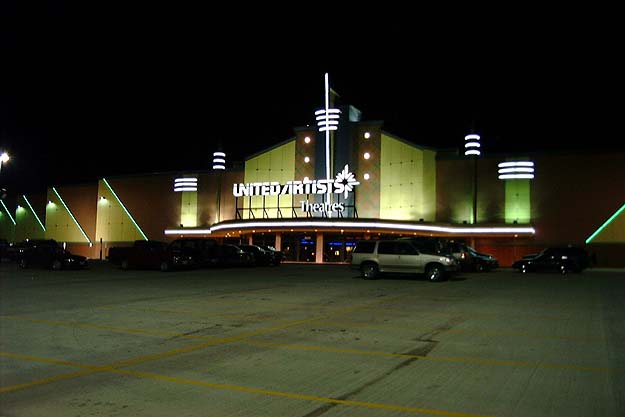 Exterior of the UA MacArthur at night.

---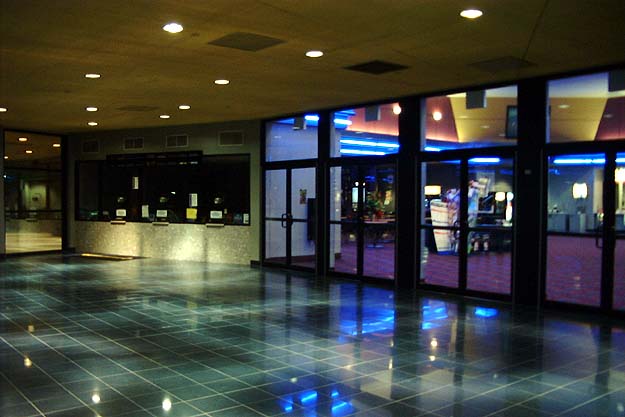 Dual box offices inside the main entrance so customers don't get wet during rainy days.
Note: the second box office is just outside this picture to the right.

---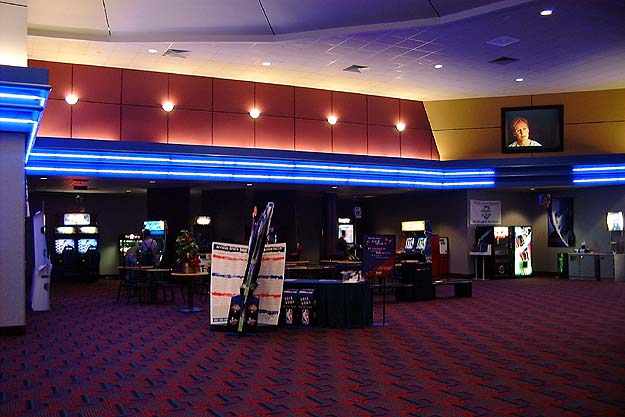 The main lobby. Extra large video screen set up by Ian Price.

---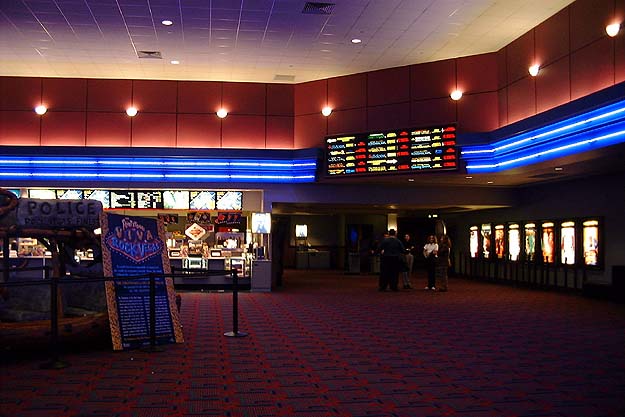 As you can tell, the lobby is very spacious. A very large double sided concession stand is behind the Flintstones display. The back side serves customers who have already gone through the doorman stand.

---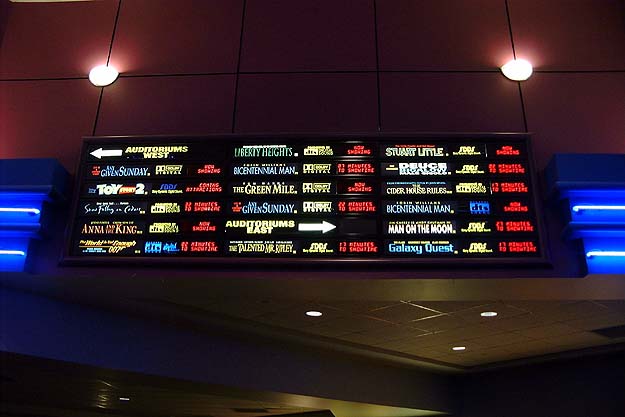 "Now Seating" sign with a twist...a digital countdown to the minute of when the film actually starts!

---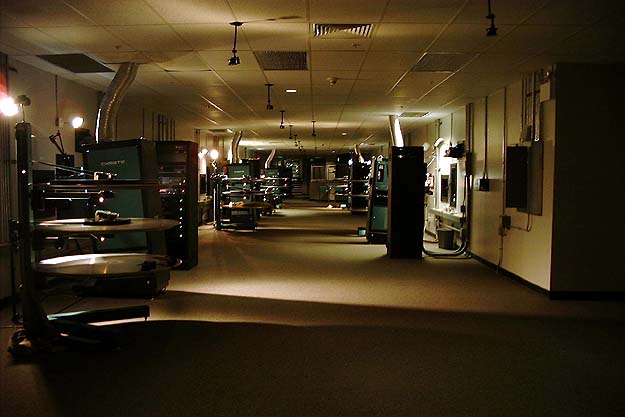 This theater is split down the middle. There are 8 projectors on each side of the theater. The projectionist must walk through an upper hallway area (for ADA accessibility) to go between the two sides.

---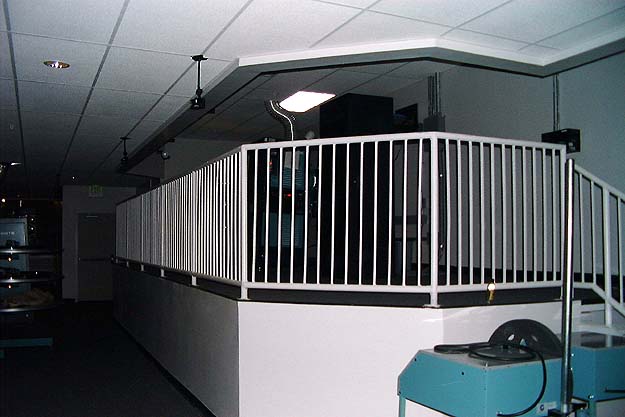 4 of the projectors are up on platforms for the largest houses.

---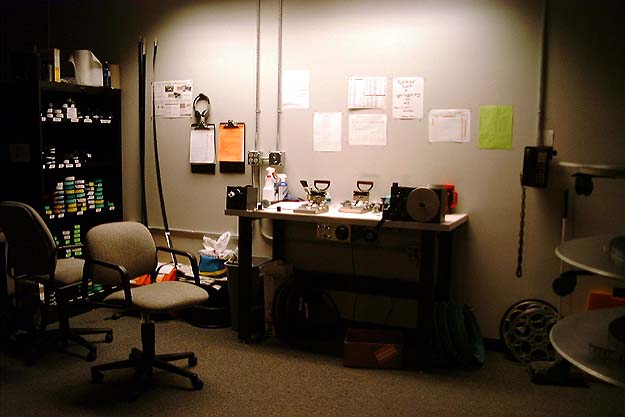 Work station #1.

---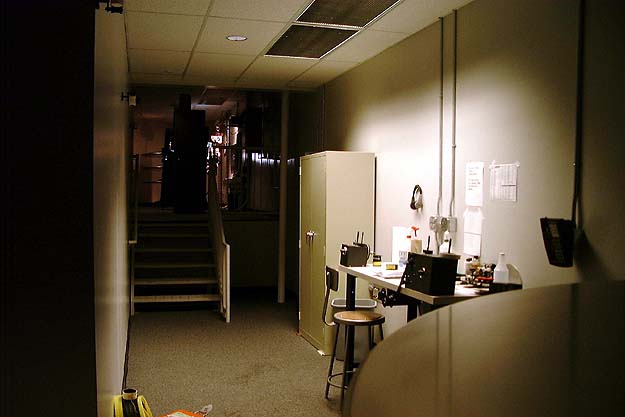 Work station #2

---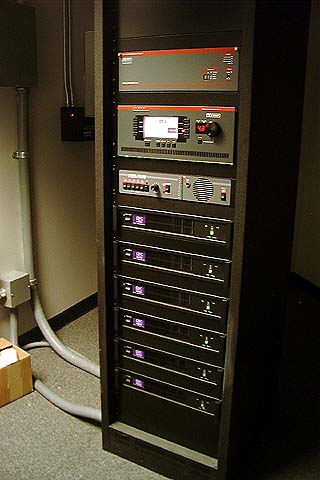 Sound rack for a large auditorium. This theater has 3 different sound systems. First is the Dolby CP-500 with built in SRD decoding and cat 701 penthouse readers and Dolby SA-10 for EX.

---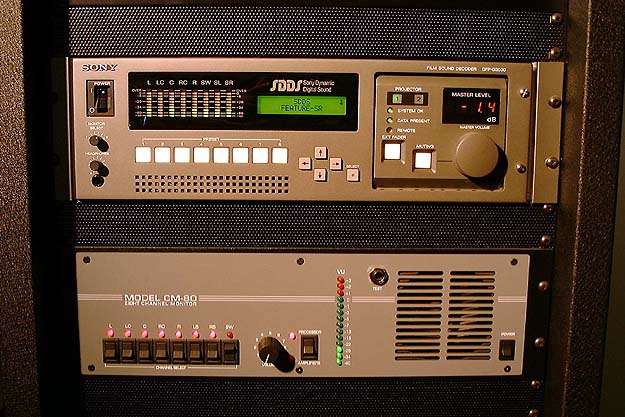 Second is the Sony DFP-3000 analog/SDDS digital system.
(Not shown is a DTS6-D system run through an Ultra Stereo processor.)

---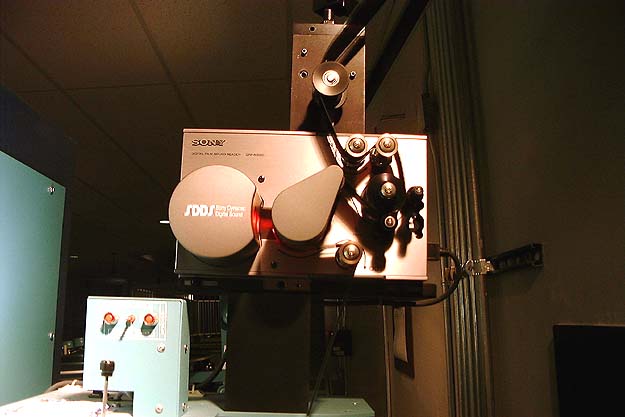 New SDDS digital soundhead reader displaying good news to the folks at Kelmar...for requiring a second "dummy" cleaner bracket below!

---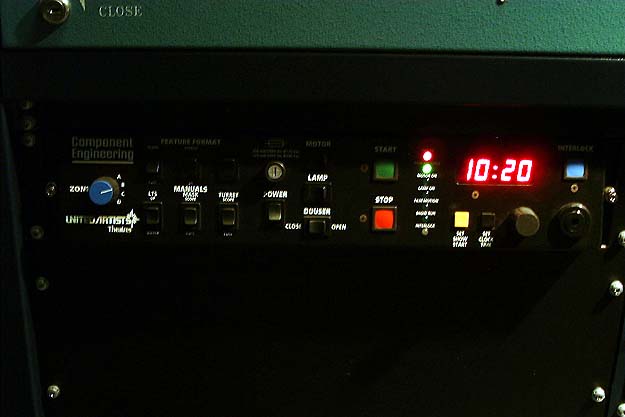 Component Engineering automation with FM-35 failsafes.
---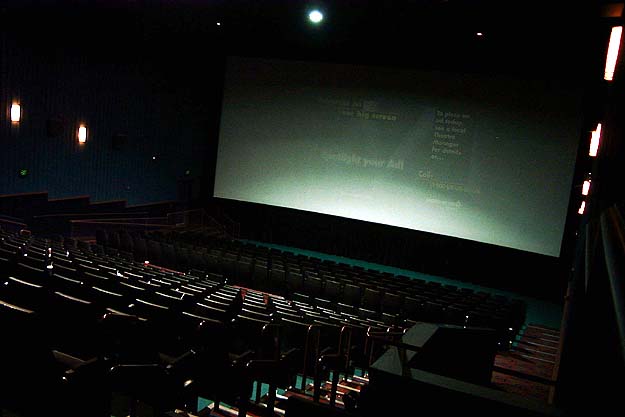 Shot of a large auditorium.
(Only the front half of the room would fit within the confinements of the camera's lens.)
These auditoriums were very well designed and there is virtually no keystoning at all. All aspect ratios are right on the money. Light output is excellent.

---