---

Lyric Theatre
Blacksburg, Virginia, USA

---

The Lyric was built in 1930 and was closed in 1989. The theater was reopened briefly from 1996 to 1997 and then it closed again for renovations. It reopened in it's present form in October of 1998.

---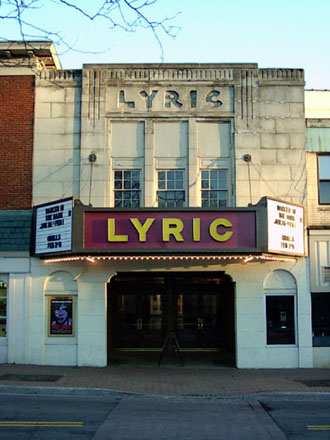 Exterior of the Lyric Theatre with the renovated marquee. The Lyric letters light up at night.

---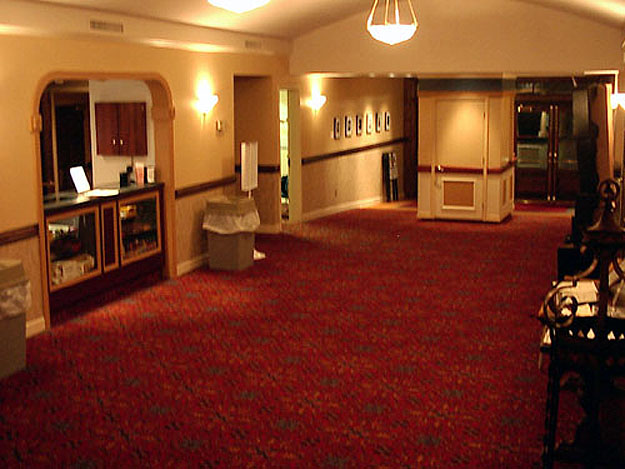 The lobby as seen from the balcony stairs. The concession stand is on the left and the ticket booth and front entrance doors are on the top right side of the picture.

---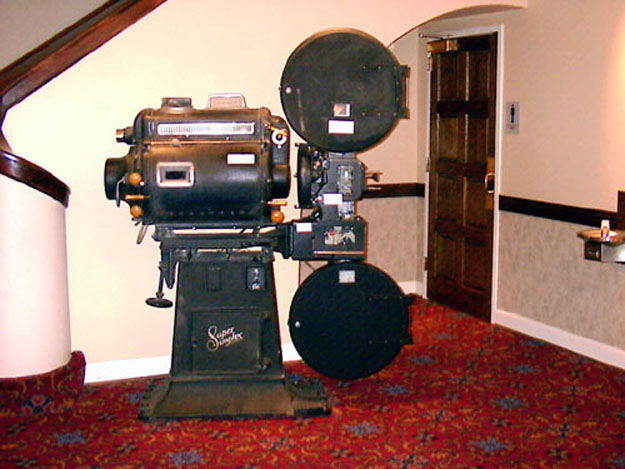 Super Simplex projector on display in the lobby. Super Simplex film head and base, RCA 1040 sound head, Peerless carbon arc lamphouse. Both the film and sound head still work, but unfortunately are missing the correct gears to connect them together. The sound head is also missing the motor. The white cards on the projector explain what the various parts are. The balcony stairs are on the left and the men's room door is on the right.

---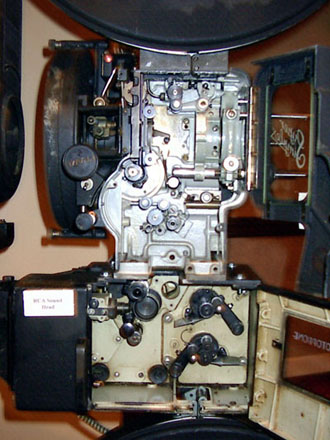 Closeup of the lobby projector.

---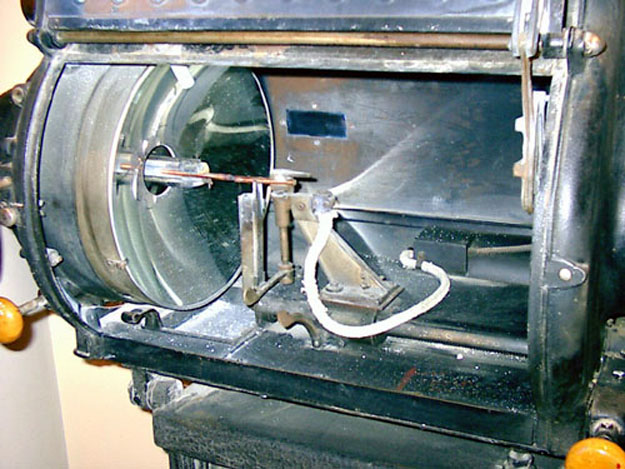 Interior shot of the Peerless lamphouse on the lobby projector.

---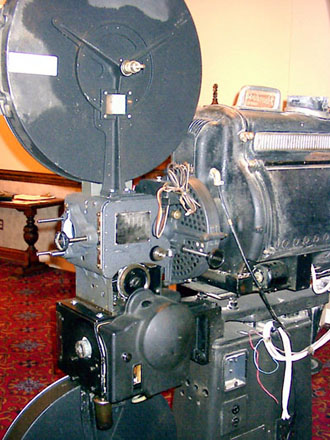 Rear shot of the lobby projector.

---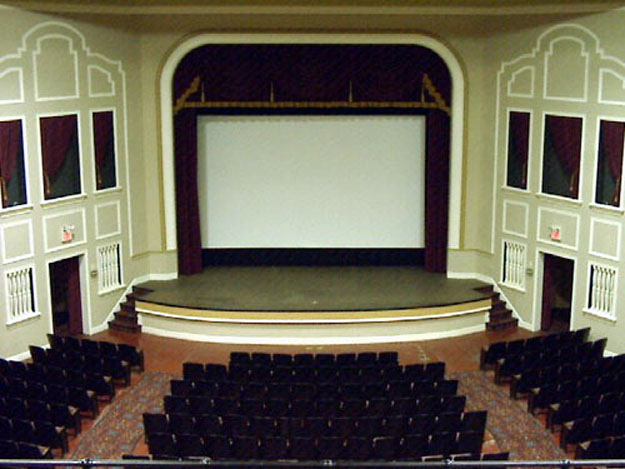 Auditorium as seen from the balcony.

---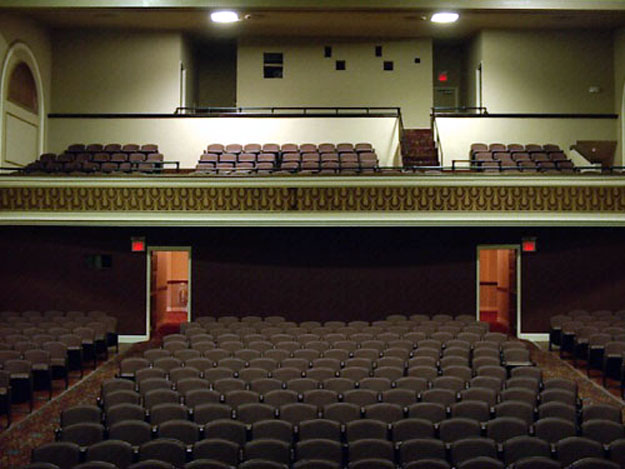 Auditorium as seen from the stage.

---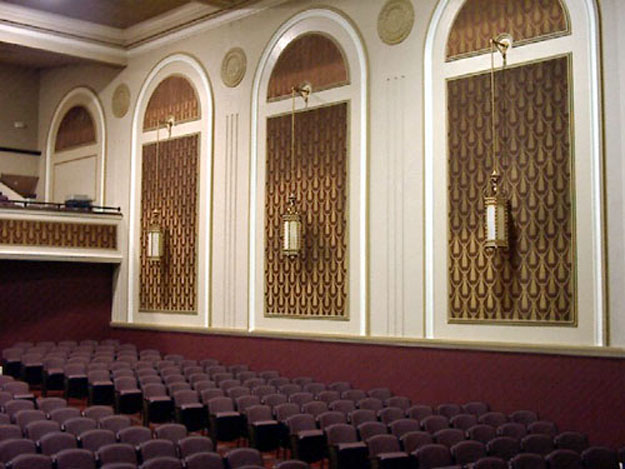 Auditorium wall.

---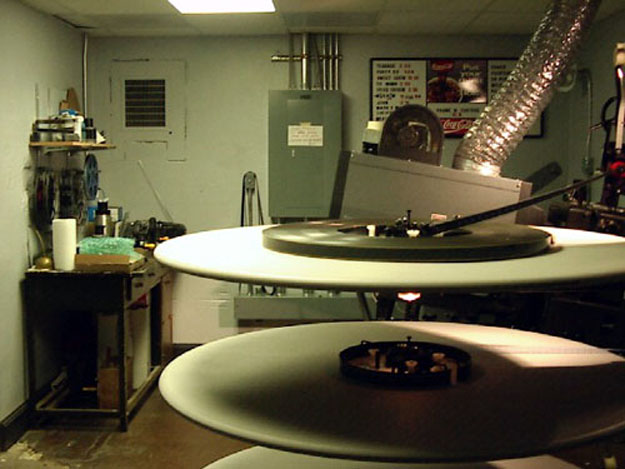 Projection booth as seen from the entrance door. The platter is a SPECO LP280.

---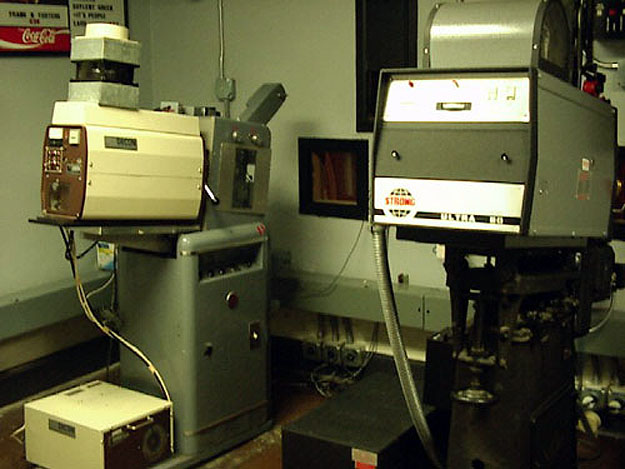 35mm projector on the right, 16mm projector on the left. The 35mm is a Simplex XL on a Super Simplex base with a Simplex soundhead, equipped with led reader. The lamphouse is a Strong Ultra 80 running a 3000 watt lamp. The 16mm is a Kodak Eastman model 25B with an ORC lamphouse running a 1600 watt lamp.

---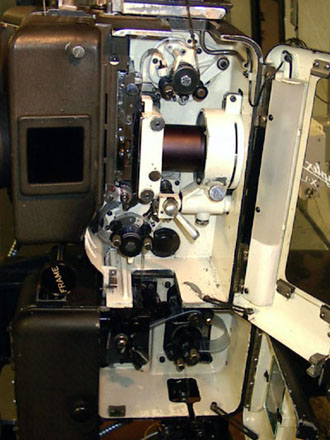 Closeup of the XL and soundhead.

---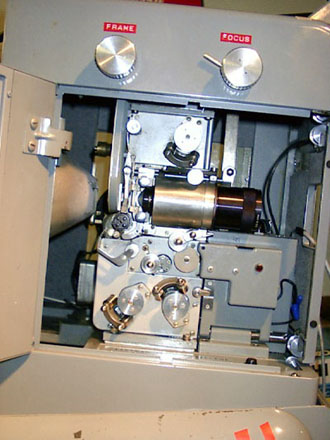 Closeup of the 16mm projector.

---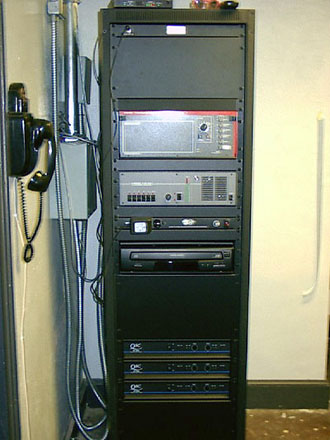 The sound rack is comprised of a Dolby CP65 processor, USL CM35 booth monitor, and 3 QSC mx1500 amps. There is currently 3 speakers behind the screen and no surrounds. The booth intercom is hanging on the wall to the left. It is the original 1930 intercom unit and is wired into a matching phone in the manager's office. It runs off of a 9 volt battery.

---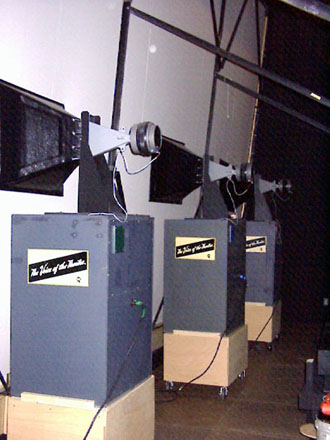 Altec A-5 speakers behind the screen. The screen can be raised up and the speakers rolled out of the way to use the stage for live performances.

---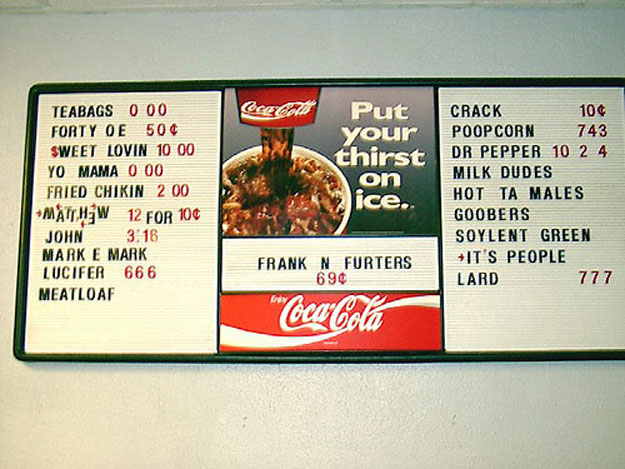 The projection booth "menu" board.

---

To see more pictures of the Lyric theater, visit www.thelyric.com
Special thanks to Colin Wiseley for the pics.