---

The Lincoln Theatre
Mount Vernon, WA, USA

---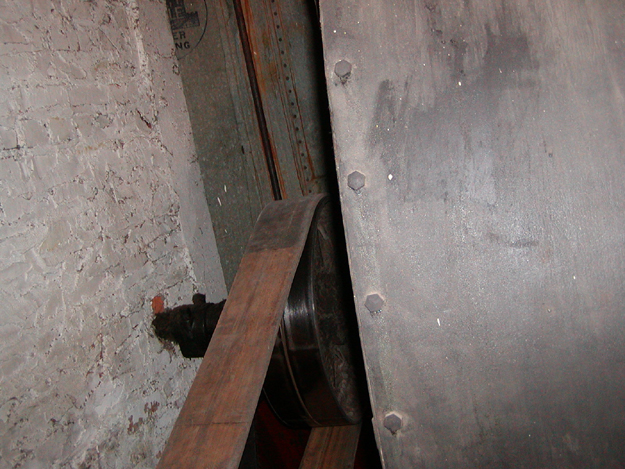 Belt drive of the theatre's air circulation system.

---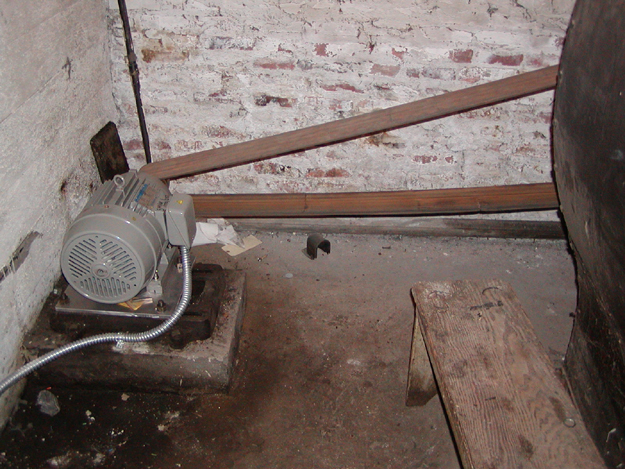 Motor drive for the air circulation system. This is a new motor, the old one from 1926 finally died.

---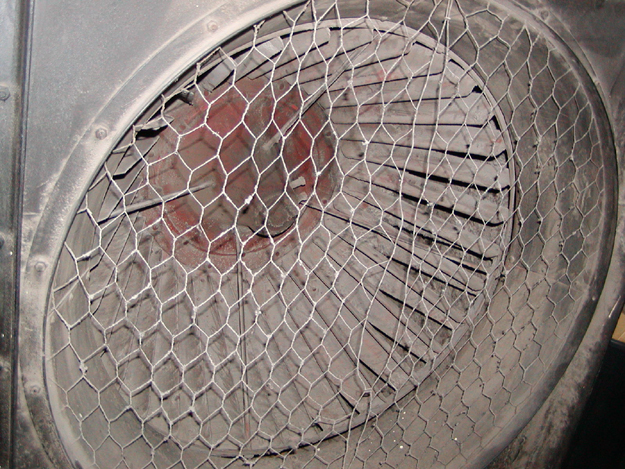 The "squirrel cage" of the blower. This thing is huge!

---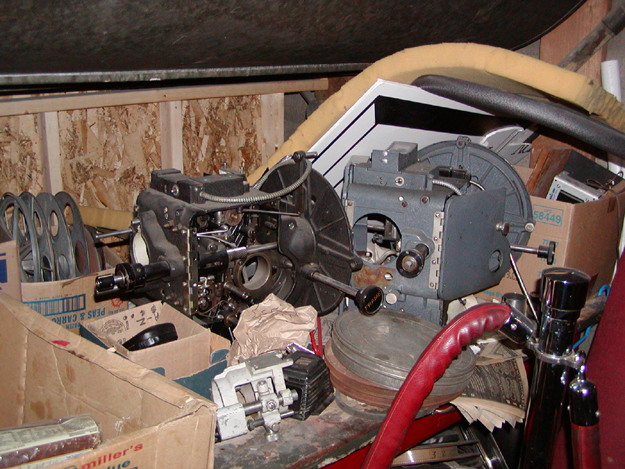 Remnants of Simplex E-7's.

---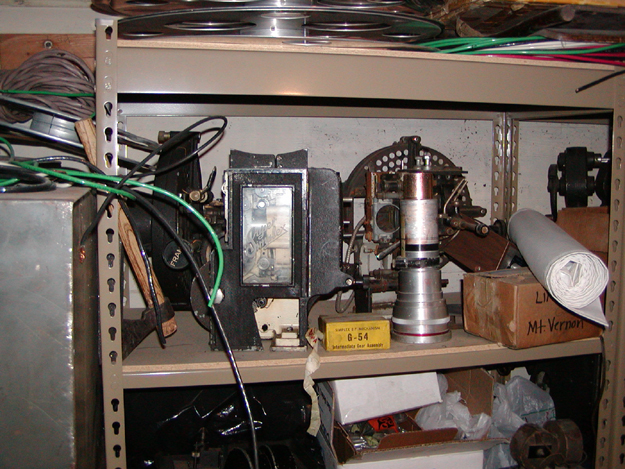 A Junk Super Simplex sitting on the shelf.

---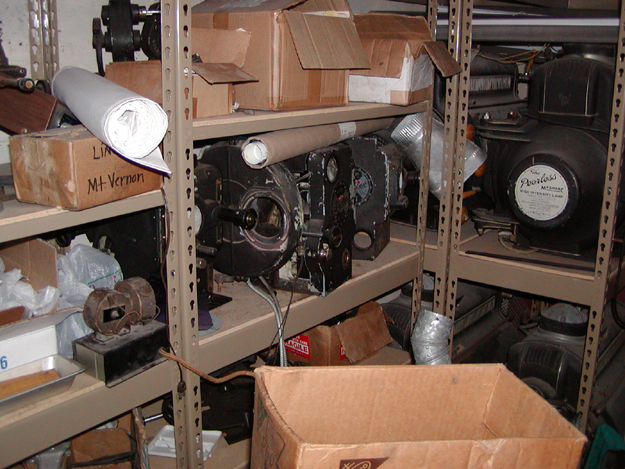 Some more Simplex E-7's and 4 Peerless Magnarc lamphouses.

---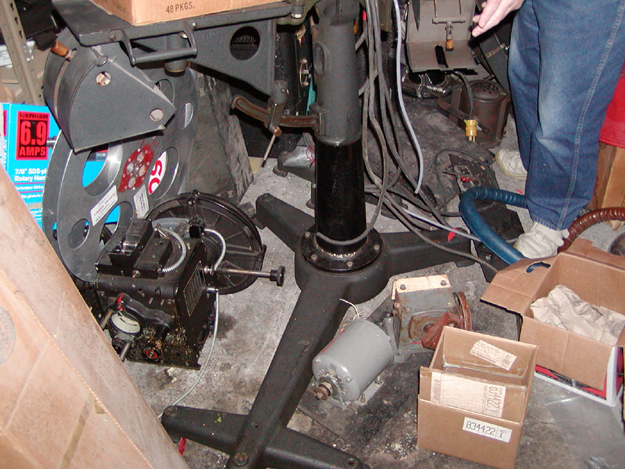 An old Western Electric base that was in the booth before the LL-2's were installed.

---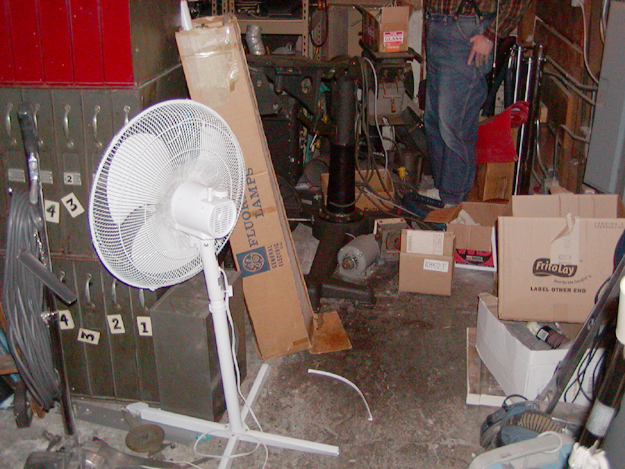 A beautiful pile of junk, notice the cool film cabinets on the left.

---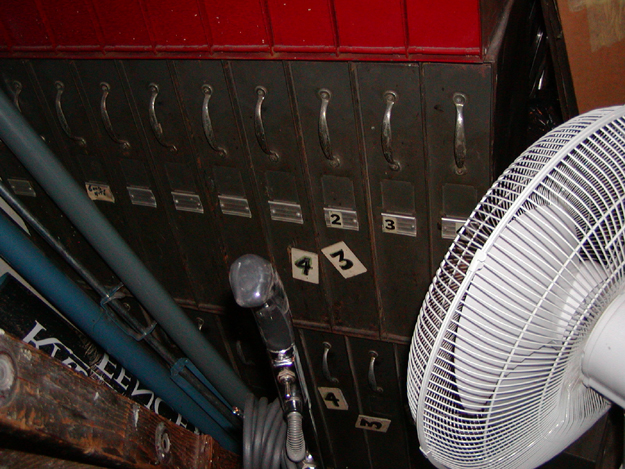 Closer view of the film cabinets.

---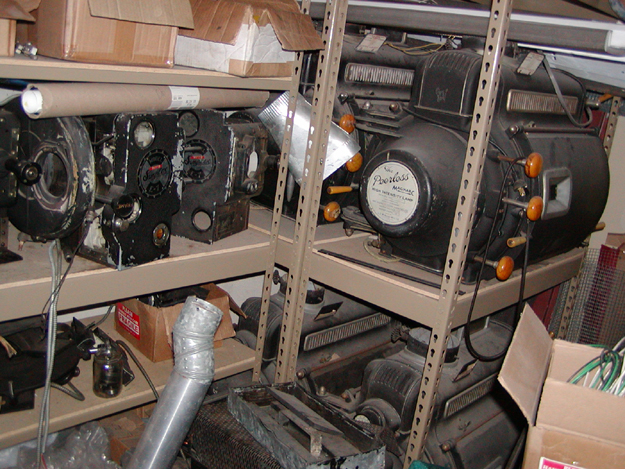 A much nicer view of the retired Peerless Magnarcs.

---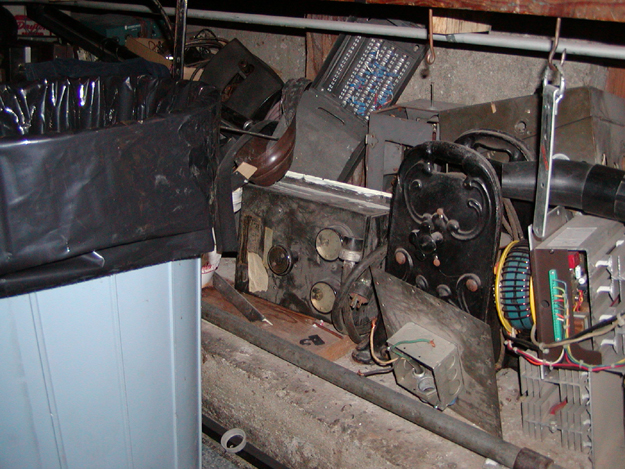 Can anyone identify that black thing in the center of the picture?
---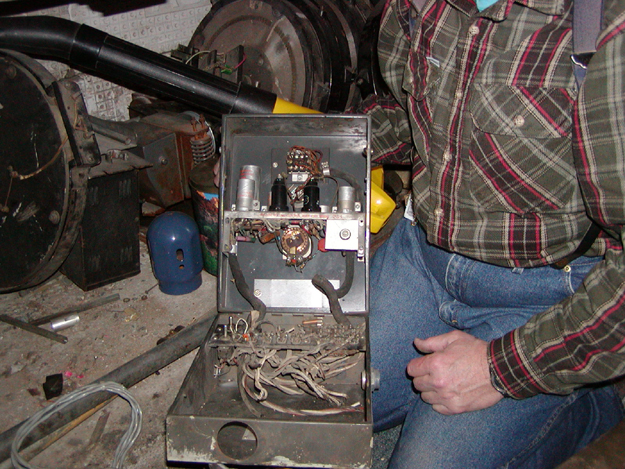 An old Simplex wall box with a nice big volume control knob.

---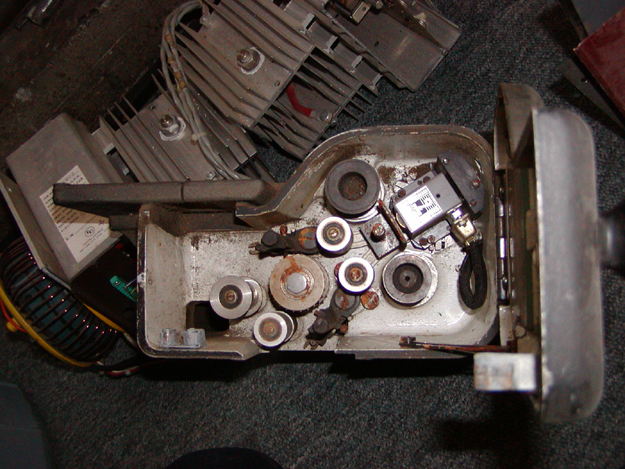 A simplex XL Magnetic Penthouse.

---

Special thanks to Paul G. Thompson for the pics.