---

Philippe Laude Private Screening Room

---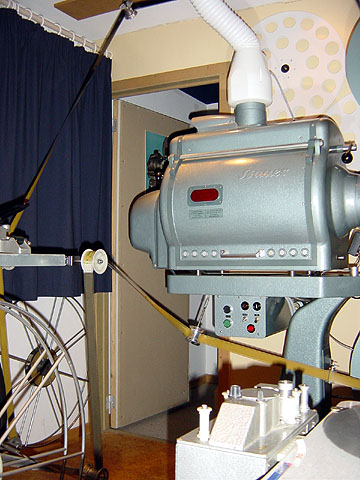 The Bauer B11 with the exhaust fan at the top, in the foreground, the 35mm viewer.

---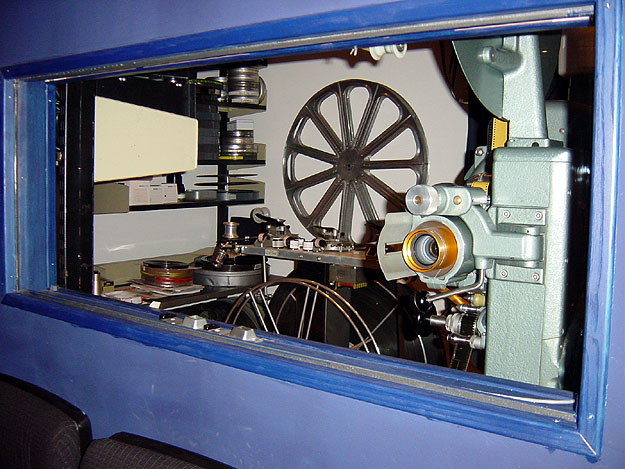 The booth seen through the port glass, from the screening room.

---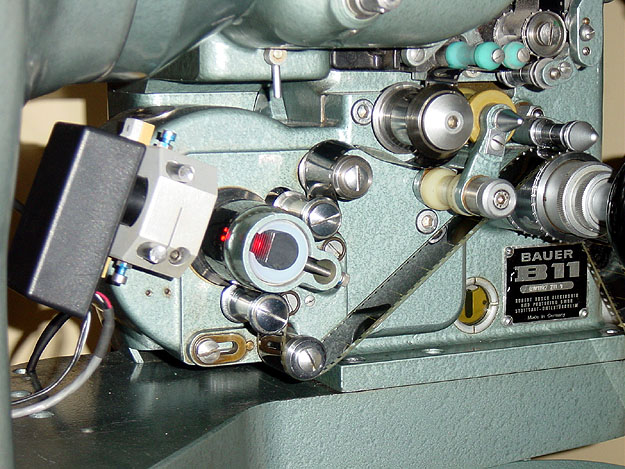 The reverse scan modified Bauer reader.

---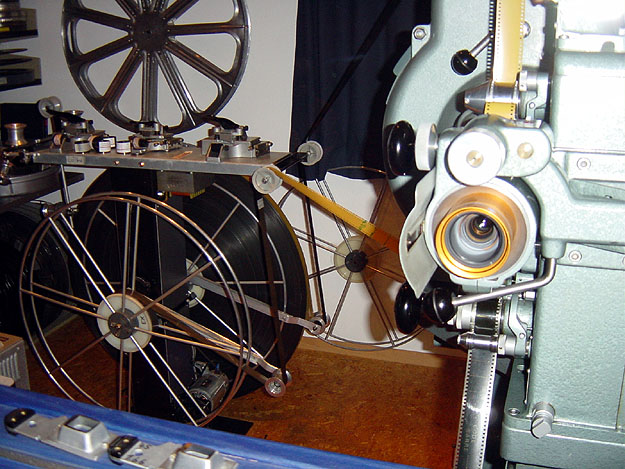 The tower and the B11, seen from the screening room.

---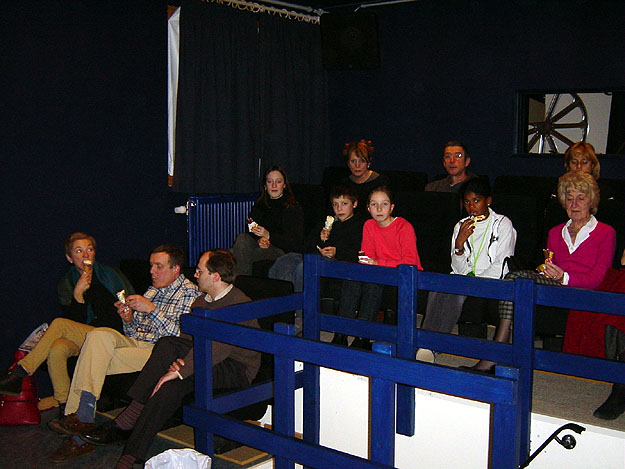 Happy audience.

---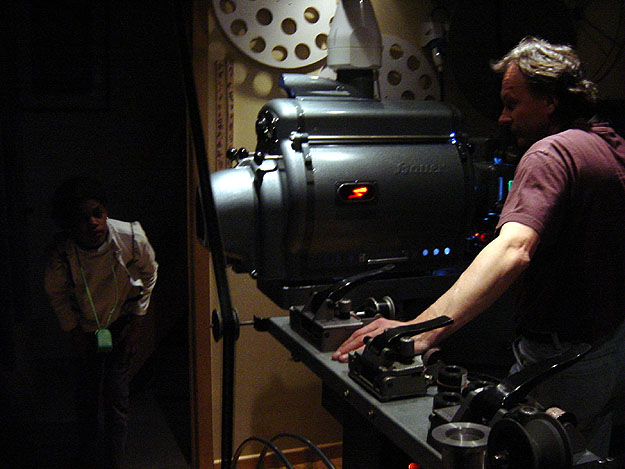 The booth during a projection.

---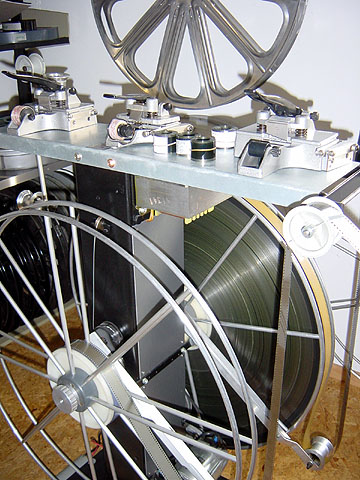 Loaded tower, ready to start.

---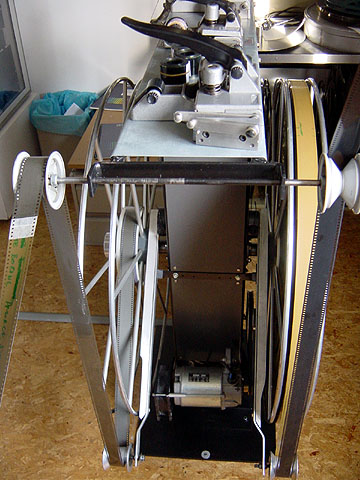 Front view of the tower.

---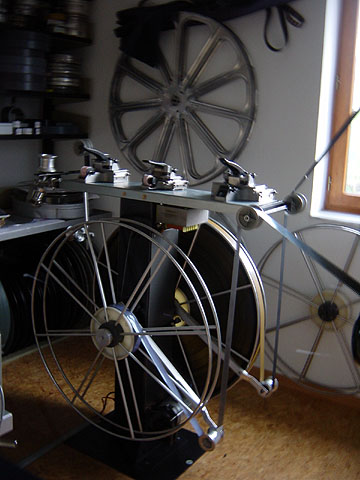 Another view of the tower, note the splicers on the top table and the 4200m reel on the wall.

---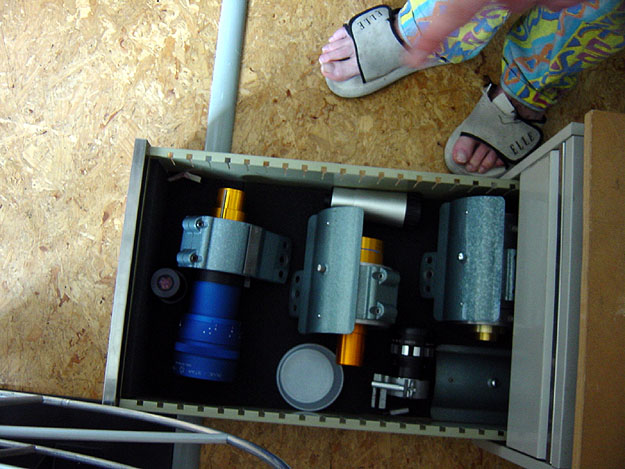 Lenses for scope, 1.37, 1.66, 1.85, my feet on the top of the picture

---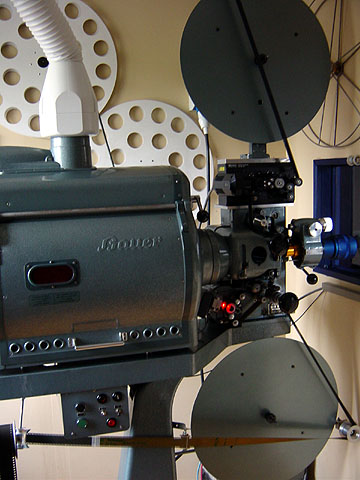 B11 note the upper and lower magazines have been replaced ( to allow 1800m reels) by home-made cosmetic plates; on the wall, 2 home-made 16mm reels.

---

35/16 Make-up table with 35mm viewer on the left.

---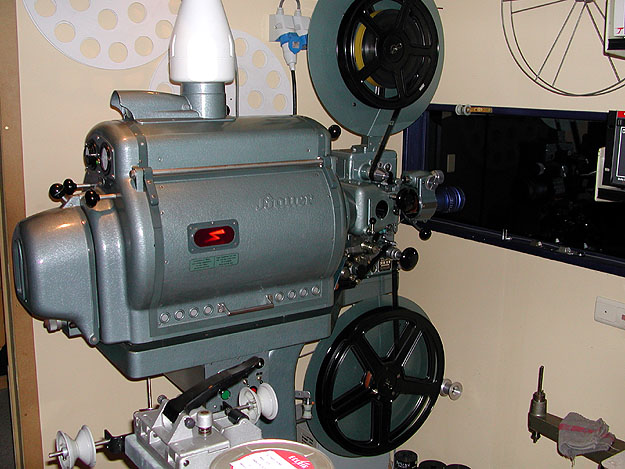 The B11 reel to reel (maximum 1800m).

---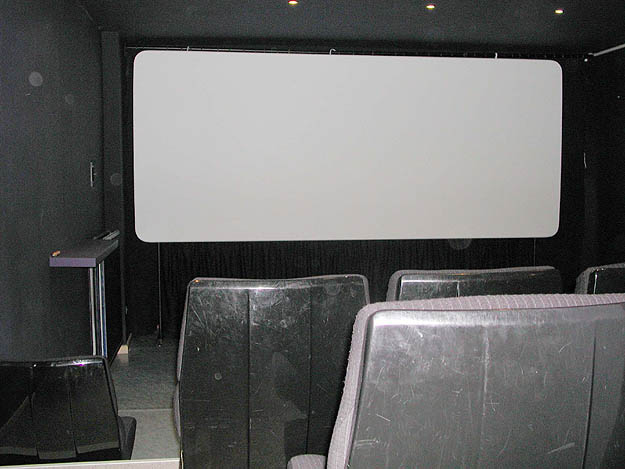 The scope screen, 4.16m X 1.74m.

---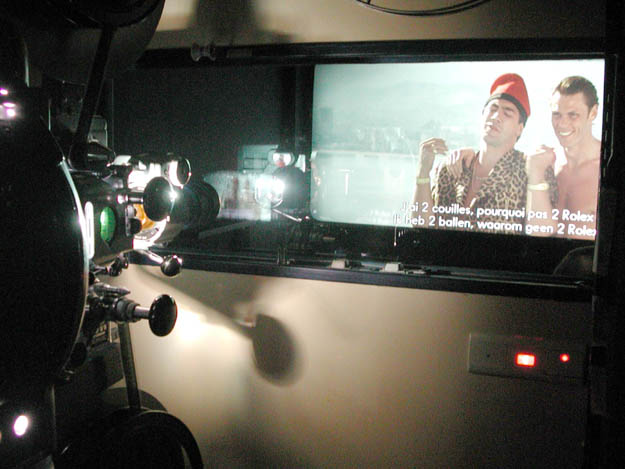 The screen, seen from the booth.

---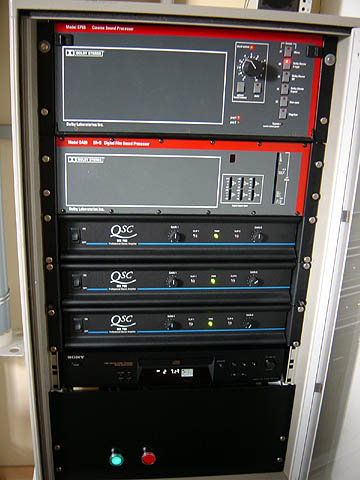 The sound rack: Dolby CP 65,Dolby DA 20, 3 QSC MX 700, general public non-sync cd reader.

---

21 places, 7m throw,
Micro perforated transsonic scope screen 4.16m X 1.74m,
behind it: 3 JBL screen speakers, 1 JBL sub
2 JBL surround speakers

Booth:
1 Bauer B11( 600 working hours) analogic reverse scan reader, Dolby 701 reader on top, genuine 900W xenon lamphouse
1 Schrieber rectifier
1 home-made tower, up to 5000m
1 sound rack (see details under picture)
ISCO ULTRASTAR HD STUDIO lenses

---

Special thanks to Philippe Laude for the pics.