---

Lacey Cinemas 8
Olympia, Washington
---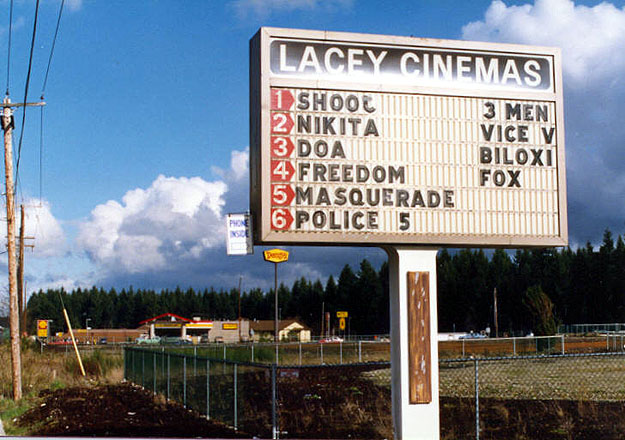 The marquee when it was still a 6 plex.

---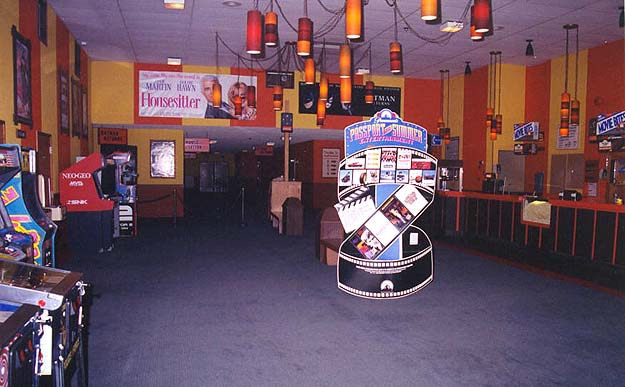 The lobby.
Built in 1979 by Tom Moyer Theaters, sold to Act 3 and then sold to Regal Cinemas.

---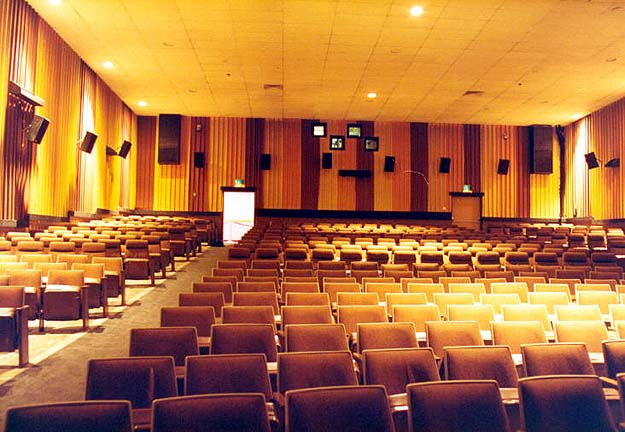 Auditorium #1 with 500 seats.

---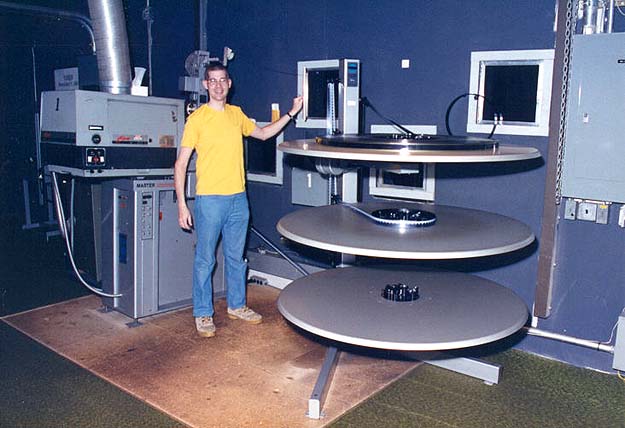 Projectionist Ken Layton with newly installed Strong platters.
Ballantyne Pro-35 and 4000 watt Strong X-60-C lamphouse.

---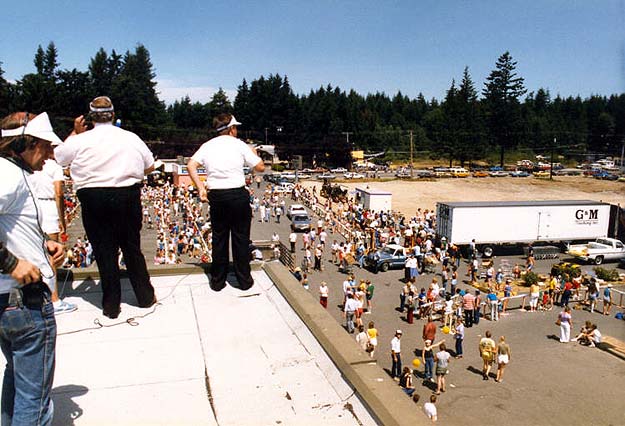 Shot of the management taking cover on the roof when the film broke.

---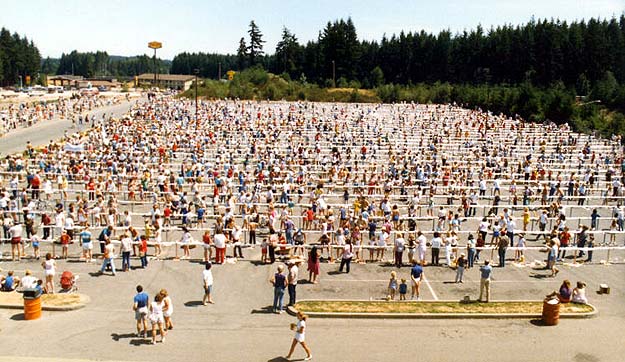 Ok seriously now (the film didn't break) this is the "world's longest banana split" promotion in the parking lot. 6000 people attended! You don't see promotions like this anymore.

---

Special thanks to Ken Layton for the pics.