---

Mann's Kipling Place 6
Denver, Co

---


The exterior of Kipling.
Doesn't look like anything at all, but many great projectionists came from here.

---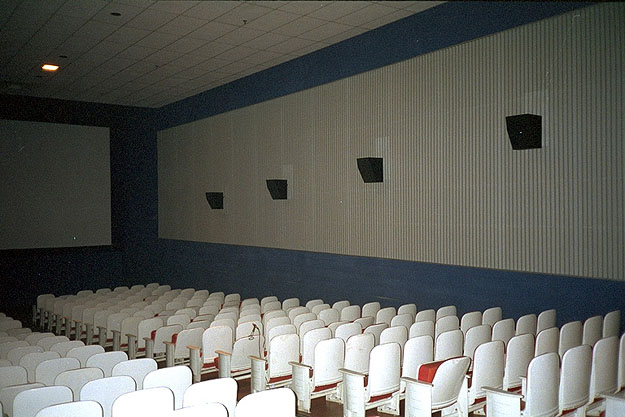 This shot was taken after Kipling was converted to a dollar house, which brought stereo to all the auditoriums.
Kipling was one of the few theatres that had to be "upgraded" to dollar theatre quality!

---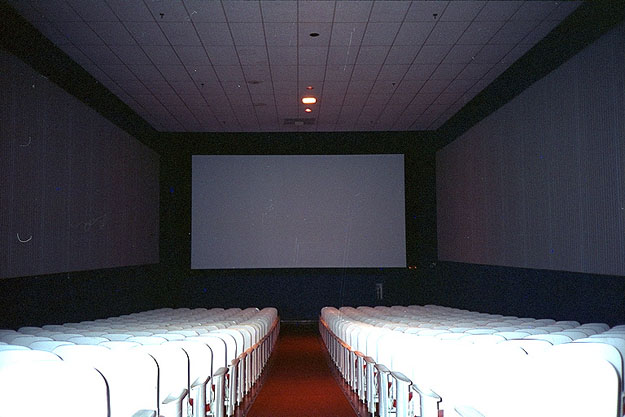 Why put up with the annoyances of THX, digital sound, or even comfort when you can come to Kipling and watch a movie in mono on the BIG screen (shown above).

---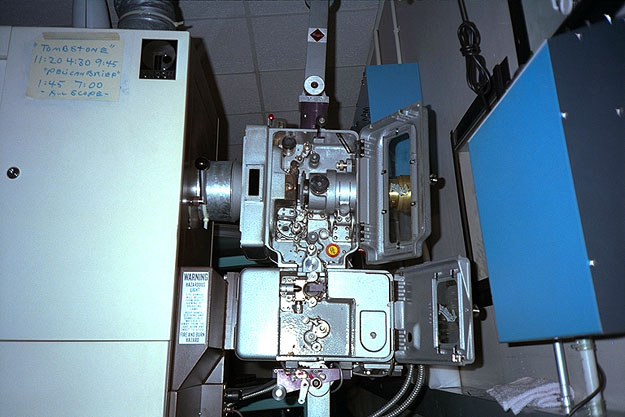 The projection booth with Century projectors.
Going from downstairs to upstairs is like going through the Twilight Zone.
One stands in amazement at the equipment used to power such a theatre.

---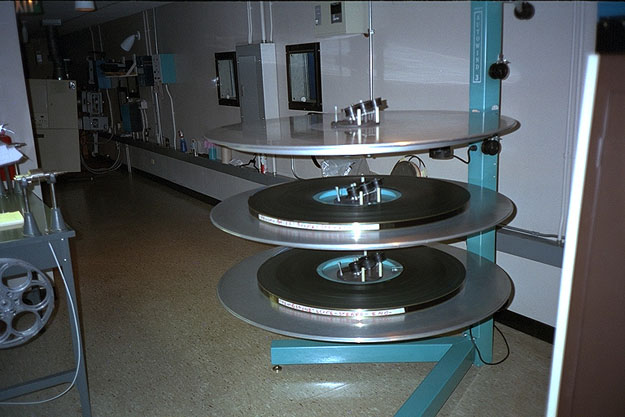 WOW! Christie AW3 platters, too?
Looks like they put all of their money in the booth and none downstairs!

---

Special thanks to Joe Redifer for taking the pics.