---

Jeff Larson Screening Room
Vancouver, British Columbia

---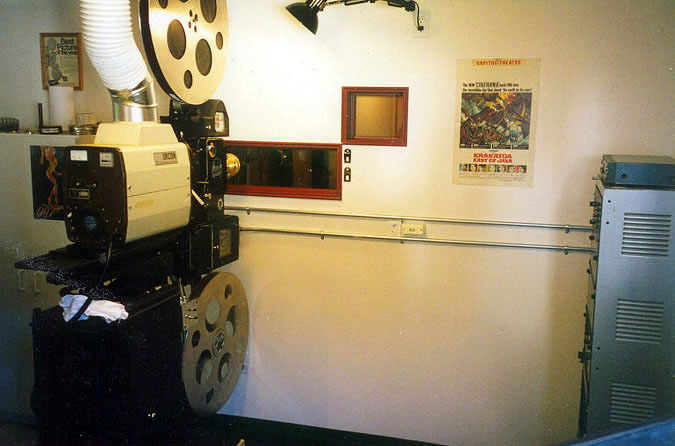 This extremely clean installation features the following projection equipment:
Simplex E-7 projection head, Motiograph SH7500 optical sound head and a MagnaSync MagnaSonic magnetic penthouse all mounted on a Simplex base.

---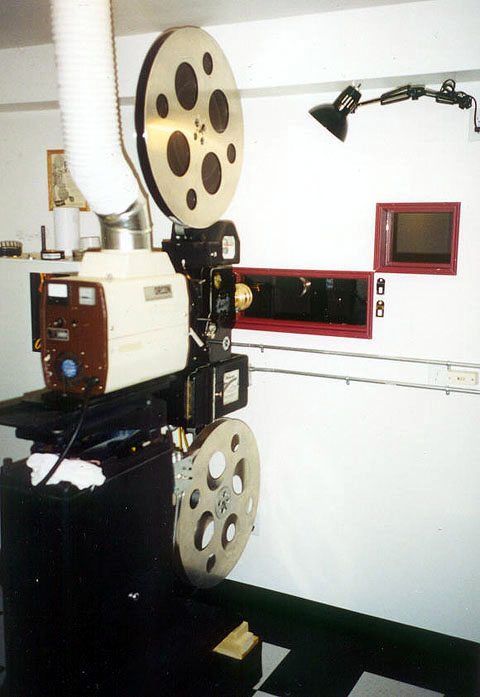 Excellent light is furnished by a like-new ORC integrated 1000 watt xenon lamphouse.

---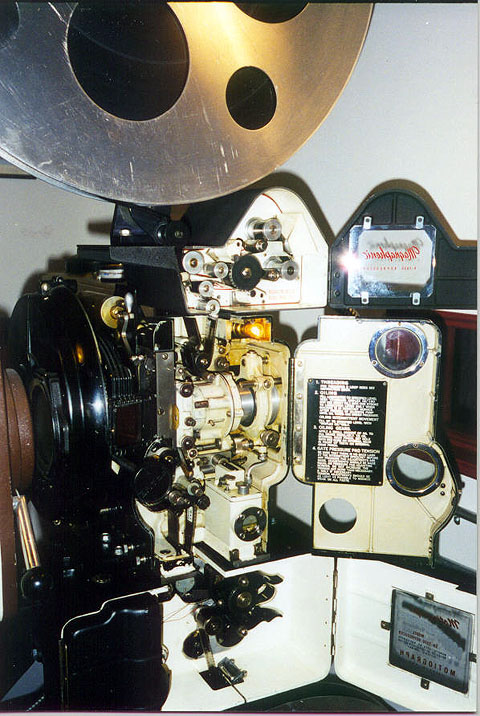 An inside view of the projector, optical and magnetic soundheads.

---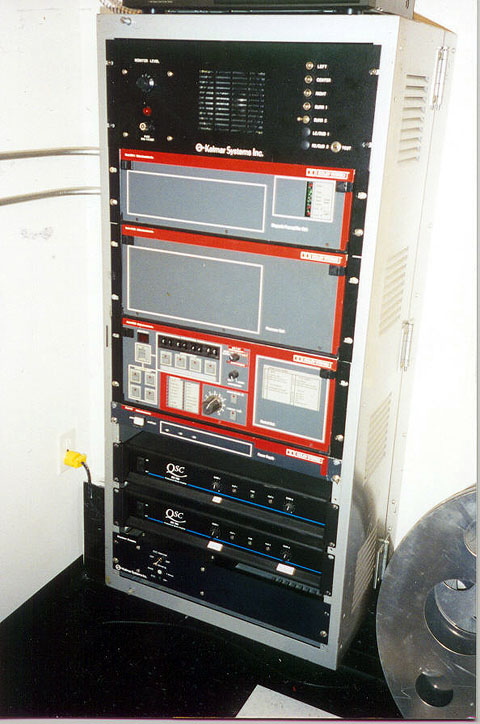 A Dolby CP-200 is the heart of this sound rack. The monitor and exciter power supply are Kelmar. Amps are QSC mx700s.

---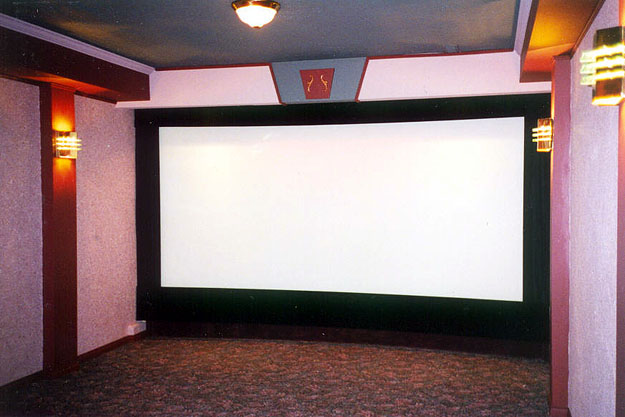 The screening room size is 12 feet wide by 25 feet deep. The screen is matte white and sound perforated, measuring 5.5' by 12'. The screen is mounted on a special curved wooden frame and the side masking is black velvet mounted on a moveable track.

---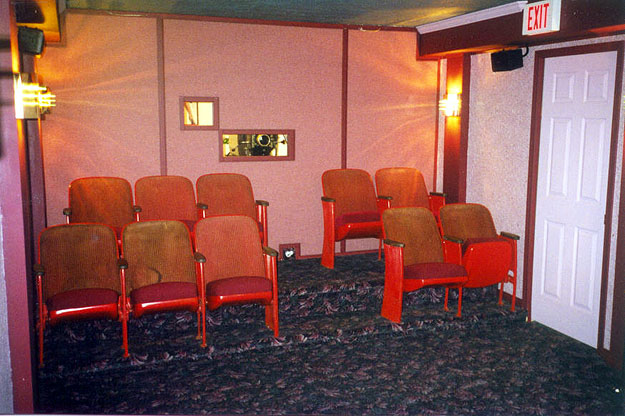 Stadium seating for 10! Ten 1950's vintage theatre chairs complement the rear seating area. Bose 101 surround speakers supply all the surround sound any audience would ever want.

---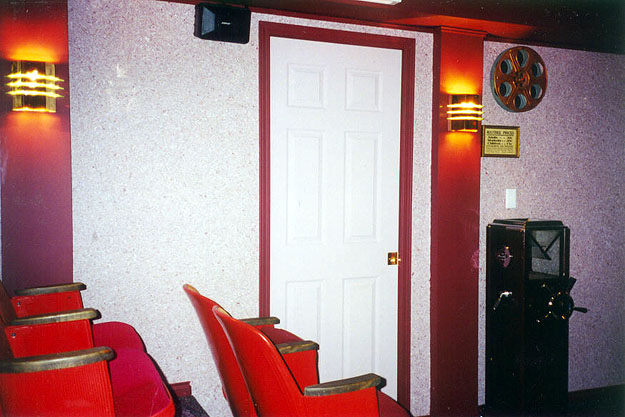 To the right of the theatre entry and exit door you can see the superb antique theatre ticket grinder. Custom theatre side lighting gives the theatre walls a moody soft glow.

---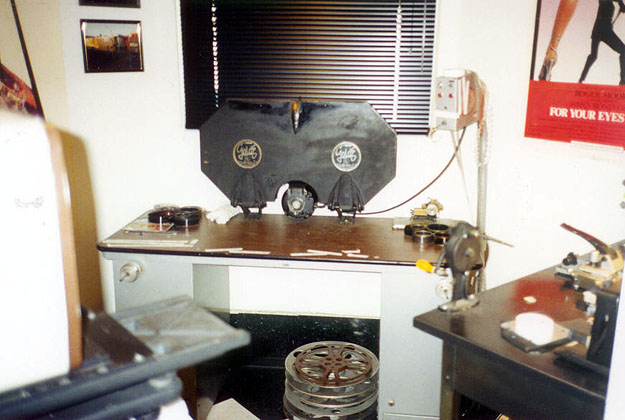 A Neumade bench is used for rewinding and inspection.

---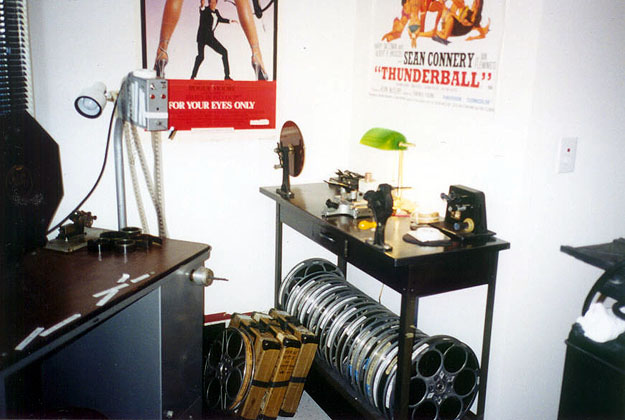 Additional rewind capability is supplied by a Goldberg rewind table with very large film capacity.

---

Special thanks to Jeff Larson and Bob Leader for the pics.