---

Iwerks Theater
Oklahoma City, Oklahoma USA

---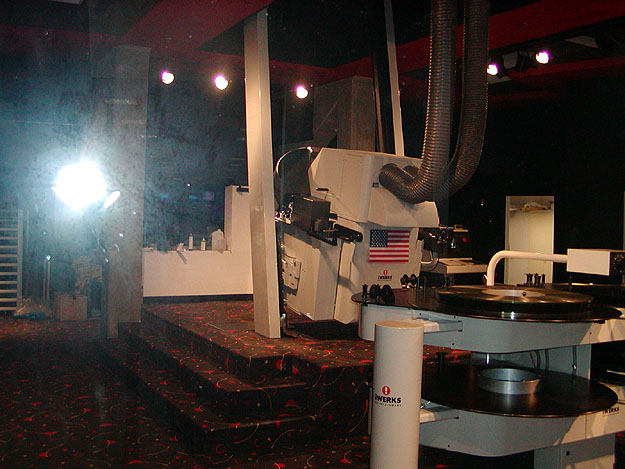 Most people are aware of Imax and their involvement in the 15/70 world, but Iwerks has also come to play.
Here we see one of their 15/70 setups in the lower 48.
---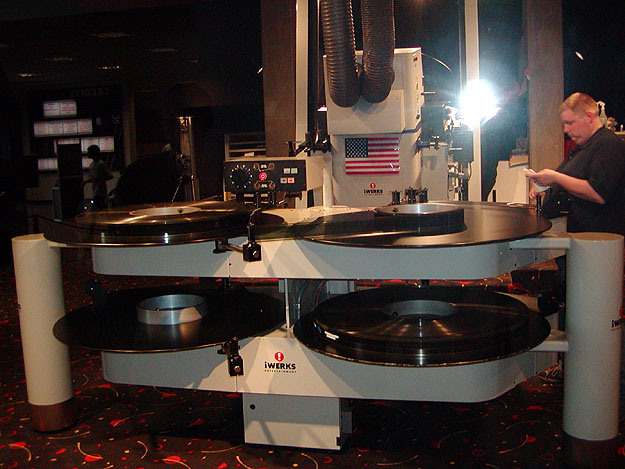 Here we can see the Iwerks version of the Quick Turn Reel Unit or QTRU.

---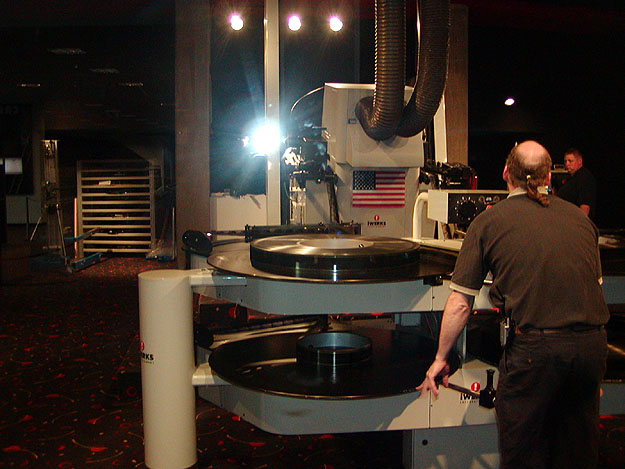 Here an operator team begin to thread the monster system.

---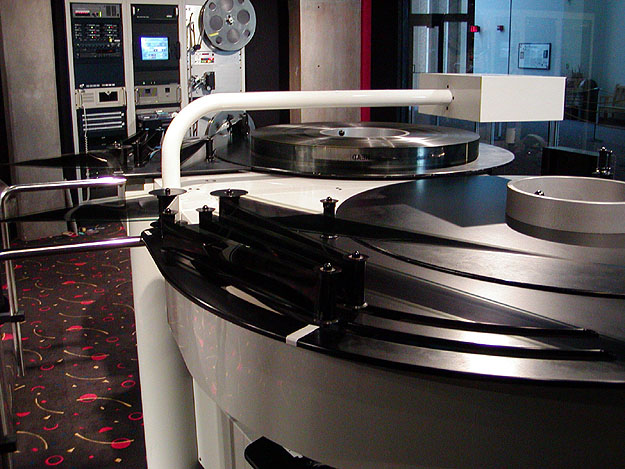 Another view of the QTRU

---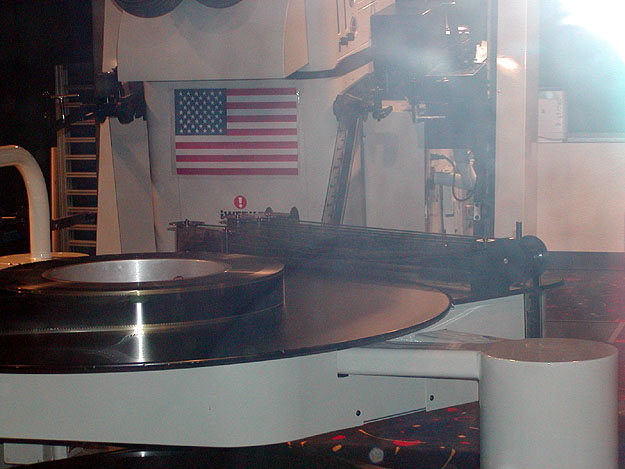 A bad view of the supply side platter

---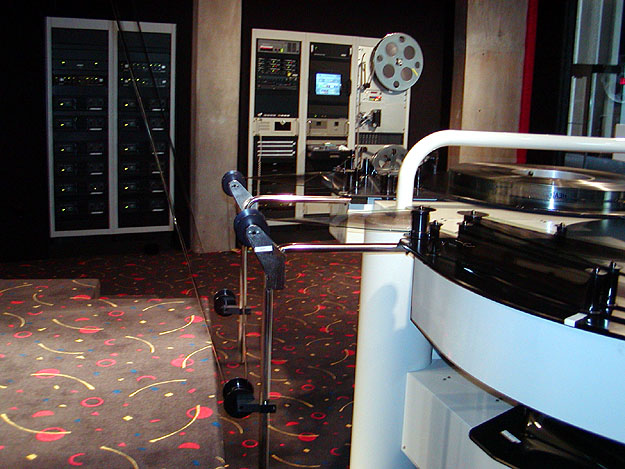 A shot of the QTRU running.

---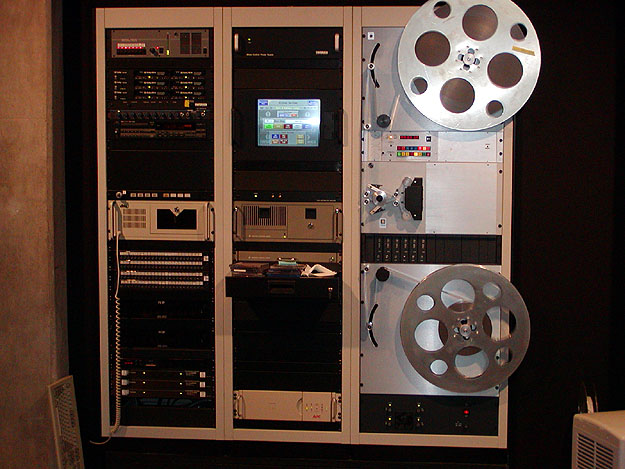 The soundracks for the soundsystem. As with most special venue theaters like this one, a modified version of DTS is used with 35mm backup.

---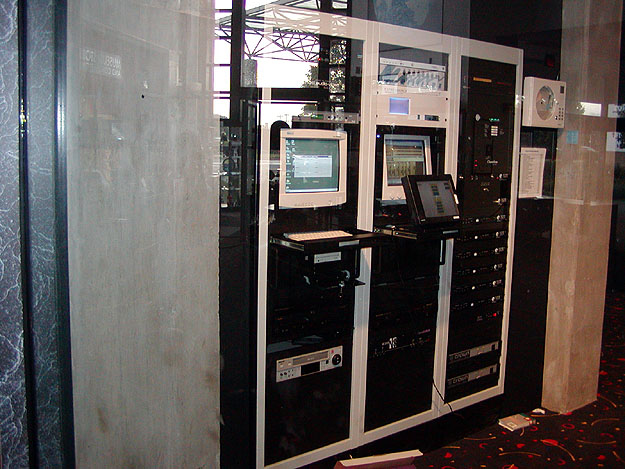 Here is the automation and house control equipment.

---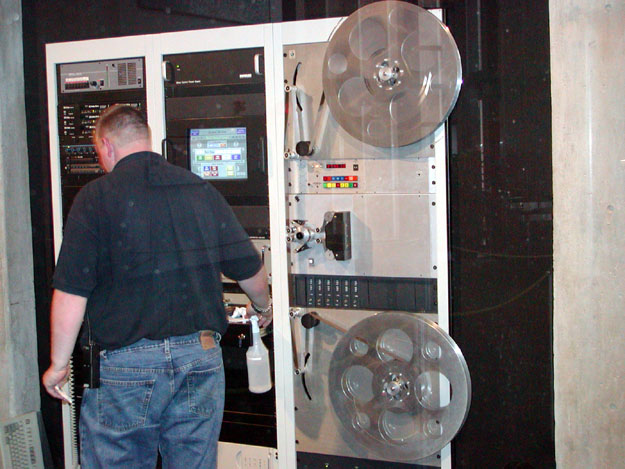 Here, an operator checks on the progress of the show.

---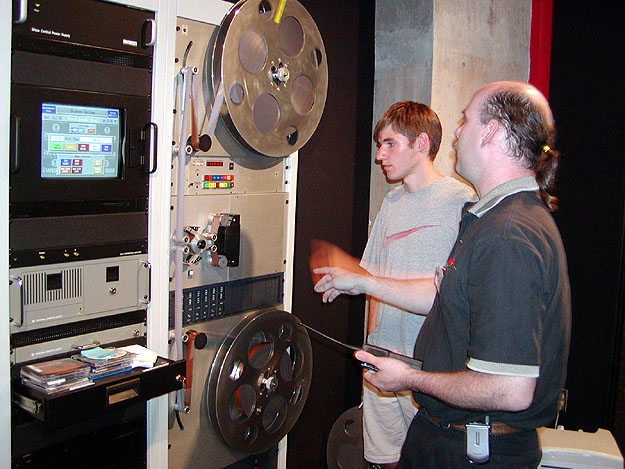 One of the techs showing Josh the mag dubber. Josh couldn't stop drooling over the SR cards.

---

A spent 15KW bulb on display.

---

Special thanks to Paul G. Thompson and Josh Jones for the pics.