---

IMAX 3D Theatre
Indianapolis, Indiana, USA

---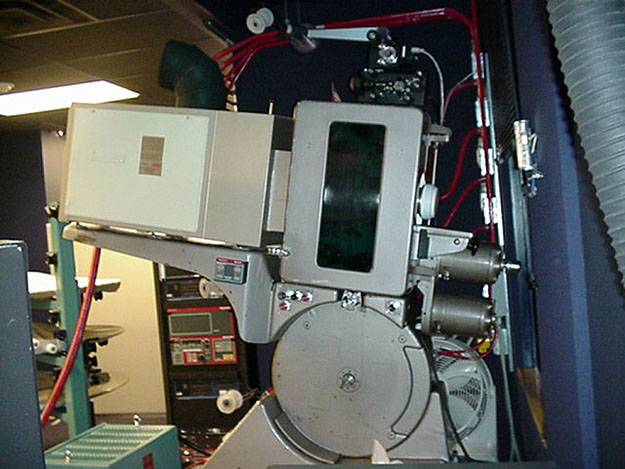 Norelco AAII projector with cinema rack and Christie AW3 platter in the background. 35/70mm system designed and installed by Cardinal Sound and Motion Picture. Mr. Steve Guttag did the upgrade!

---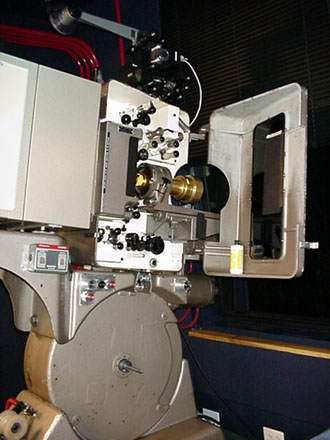 Another shot of the Norelco with door open. DTS and Dolby Digital readers are mounted on the head.

---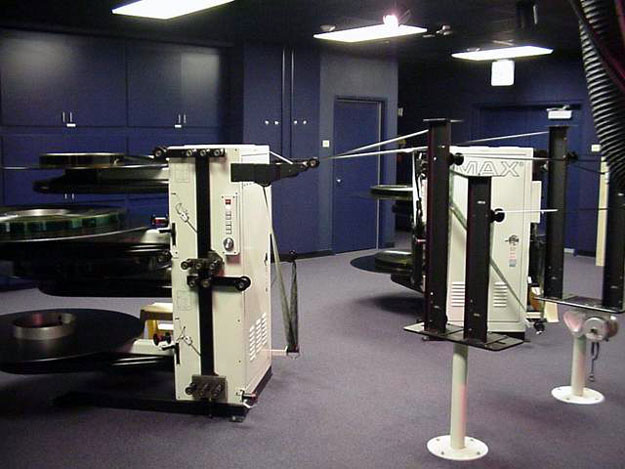 IMAX MKII reel units threaded in a 3D configuration.

---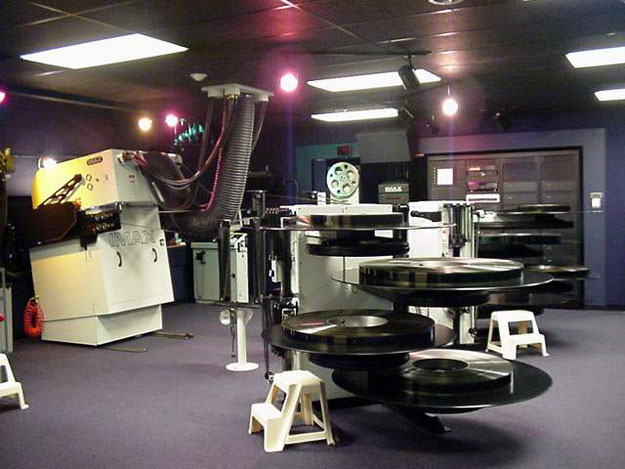 Wide shot of the booth. Dubber, DDP (IMAX Digital playback system), and sound racks in the background.

---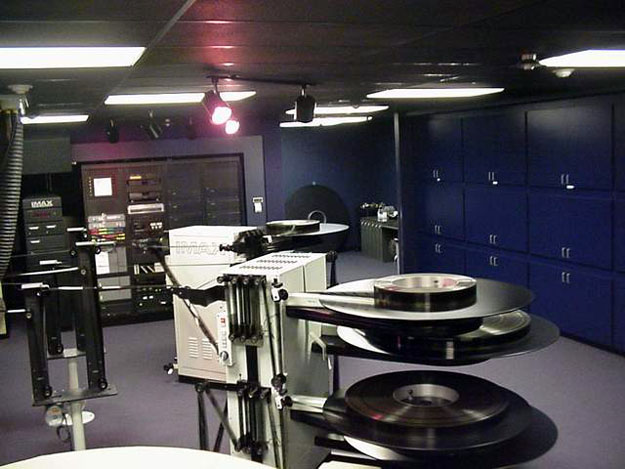 Another view of the reel unit threaded for 3D presentations.

---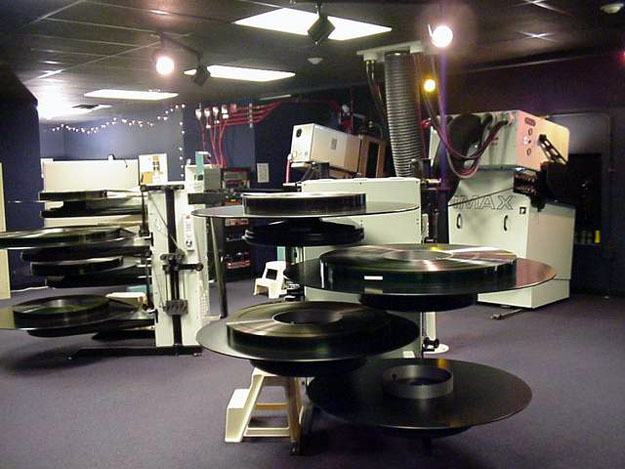 Reverse angle of booth with Norelco and cinema rack in the background.

---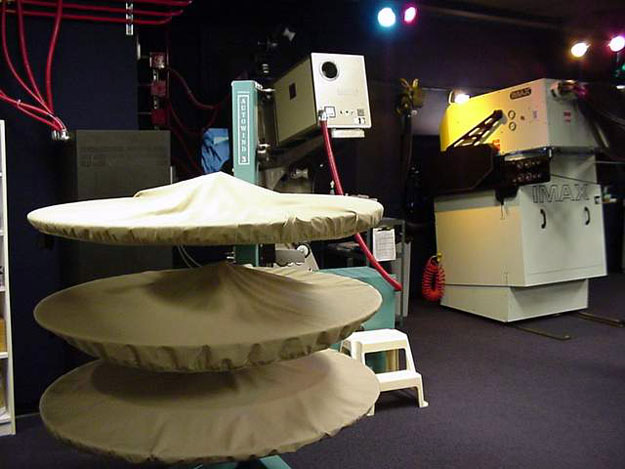 Rear shot of the 35/70 system.

---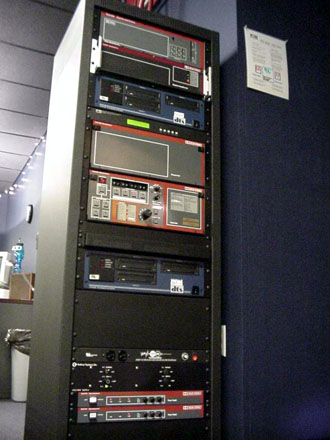 Cinema rack for 35/70mm. Two DTS units provide backup for 70mm DTS film presentations. Dolby CP200, DA20 and DTS E-175 timecode generator round out the rack.

---

Special thanks to Gary Weyers for the pics.