---

Highlands Museum
Kinmount, Ontario

---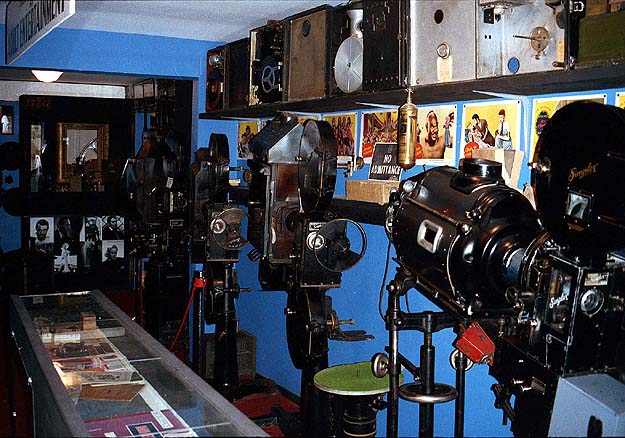 A view of one area of the museum showing early sound and some silent machines. Note the line up of portable 35mm machines up above on the shelf.

---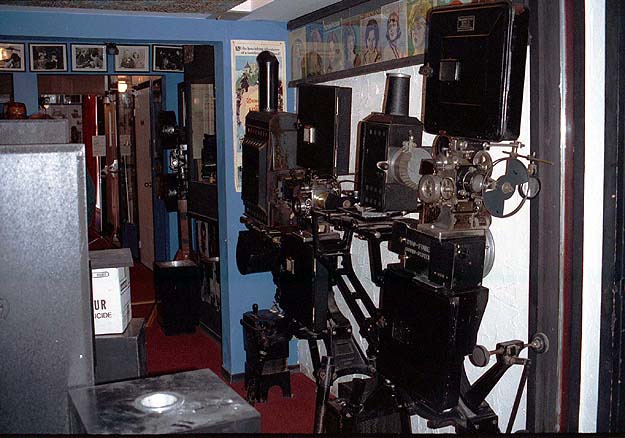 Another view showing two silent powers machines. There is a wonderful collection of lobby cards and posters that line many of the walls.

---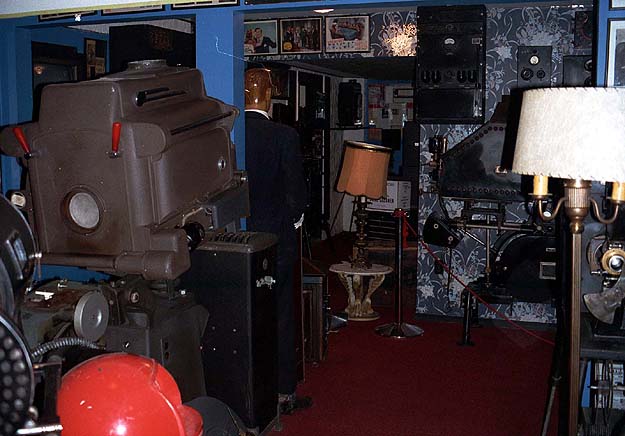 The back of the lobby "Dummy" can be seen guarding the Western Electric display.

---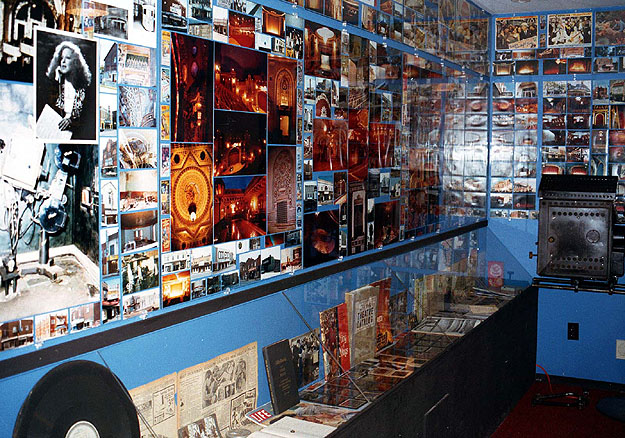 Pictures taken by owner Keith Stata line the walls of this area. Note the picture in the lower left of the Standard Simplex Projector that was found "just like in the picture". There is also a Vitaphone Disk in the lower left of the display case.

---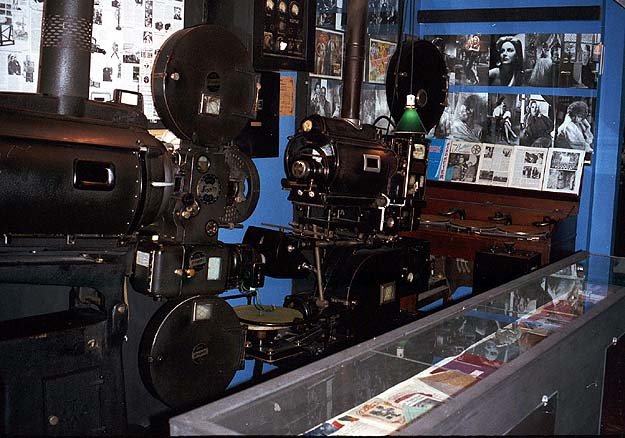 A complete Simplex E-7 projector and a Western Electric "Universal" base complete with Vitaphone turn table reside here. Note the triple Western Electric non-sync playback turntable in the corner.

---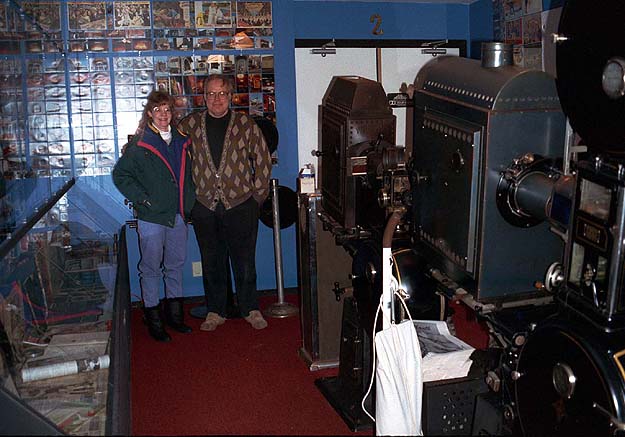 Owner ond collector extrodinare Keith Stata and friend near the entrance to theater #2.

---

Special thanks to Mark Gulbrandsen for the pics.