---

Granada Theatre
Bakersfield, CA, USA

---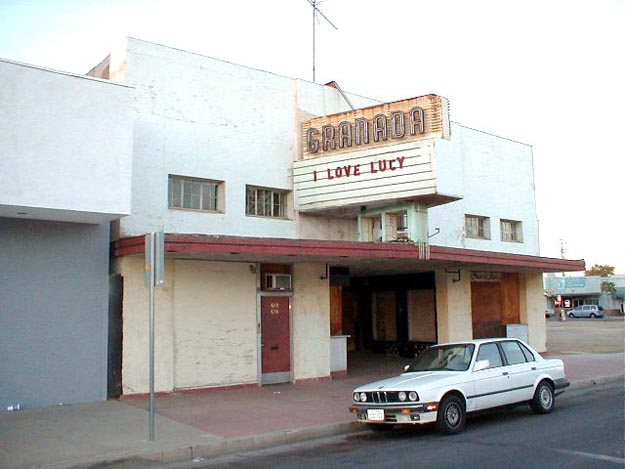 Exterior of theatre. Opened in 1929. Remodeled in 1950. Closed since the 1980's, former projectionist and current organ rebuilder and installer Jim Spohn is fixing it up with hopes of reopening it.

---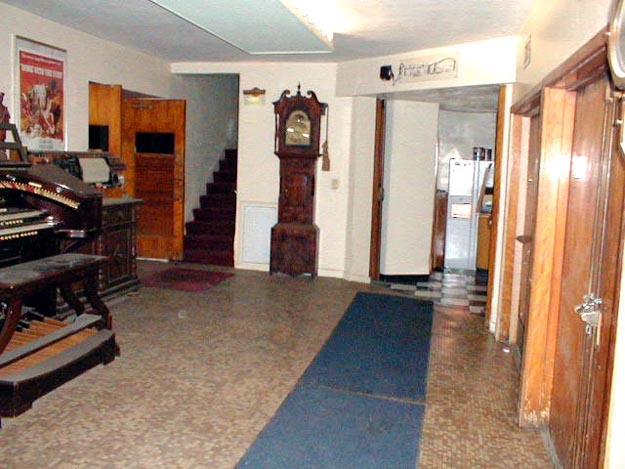 The theatre lobby with one of his organs on display. The snack bar is off the central lobby to the right.

---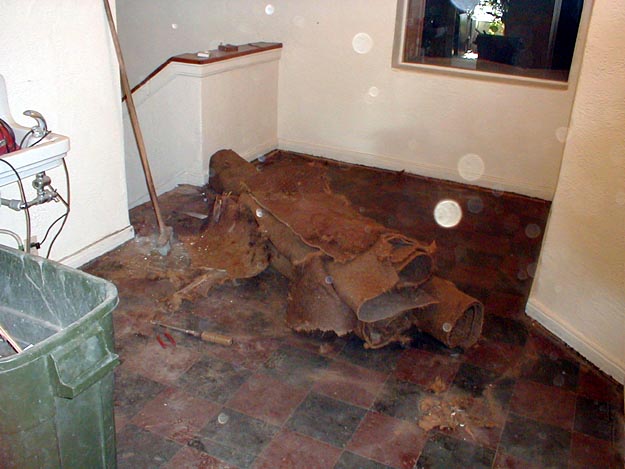 Cleaning up the old rotting carpeting on the second floor. The window allows observation of the auditorium for mothers with crying babies.

---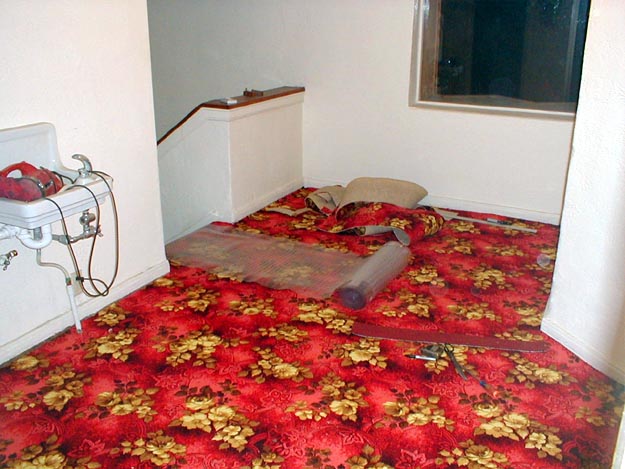 The new carpeting and a fresh paint job.

---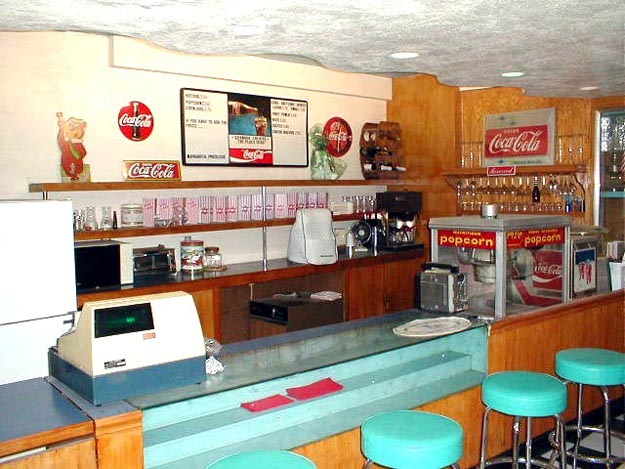 The renovated snack bar. Originally, the Granada, like many theatres of the era, had no concessions.
This was actually a transformed street candy store at one time that was part of the building.

---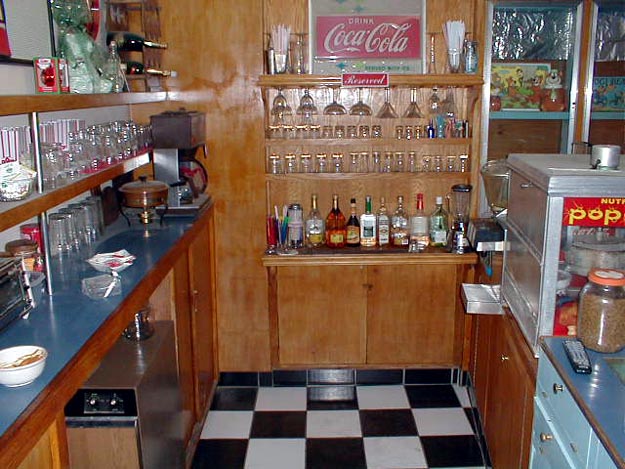 Another view of the snack bar. Spohn found the actual counter sitting in the alleyway and he restored it.

---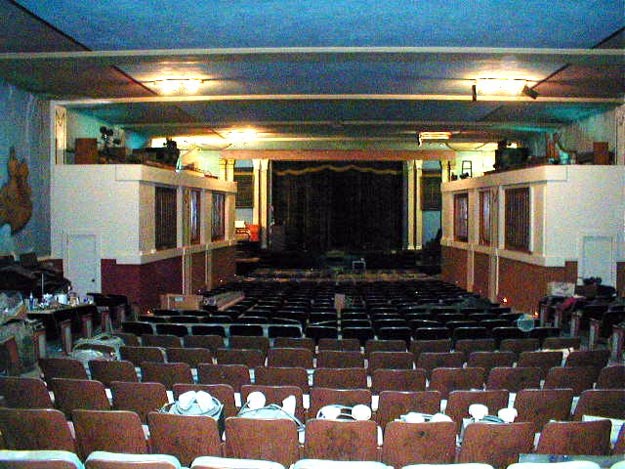 The auditorium. The two side boxes were built by Spohn to house the mammoth organ pipes. New drapes have been installed and are fully functional.

---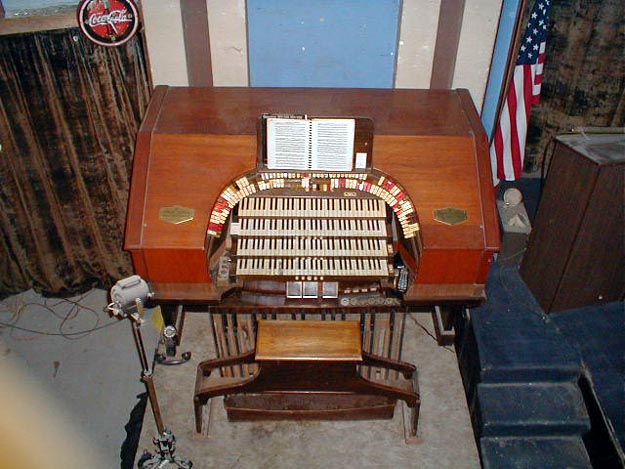 The mighty Wurlitzer, fully refurbished and functioning.

---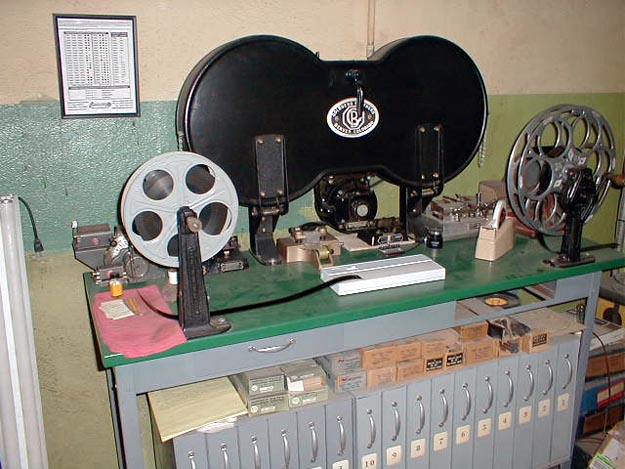 The projection room worktable, complete with splicer and rewinder.

---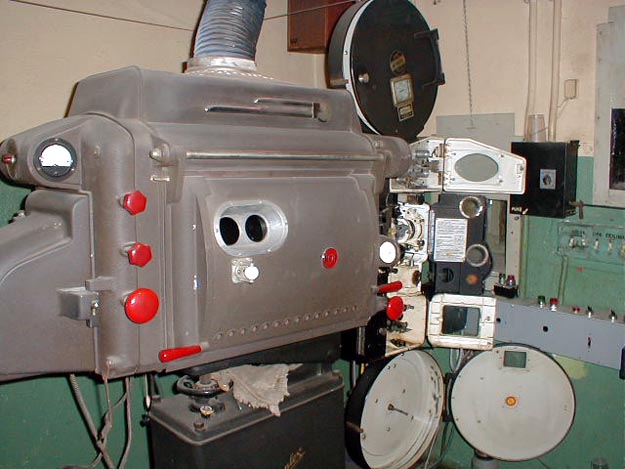 A view of one of the Simplex E-7's that Spohn got from the Casino theatre on Catalina Island. The carbon arc house came from a local drive-In.

---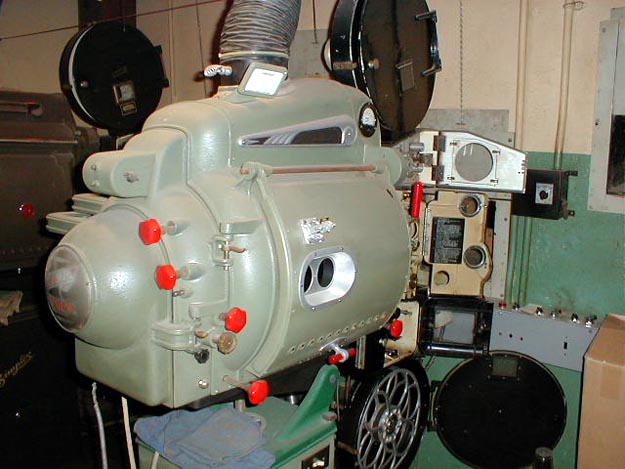 A view of the other projector with a different lamphouse. Both projectors have fully working mag penthouses.

---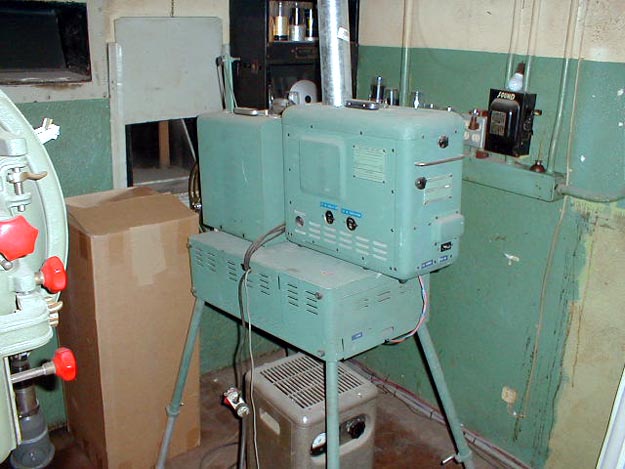 A 16mm projector with a carbon arc lamphouse.

---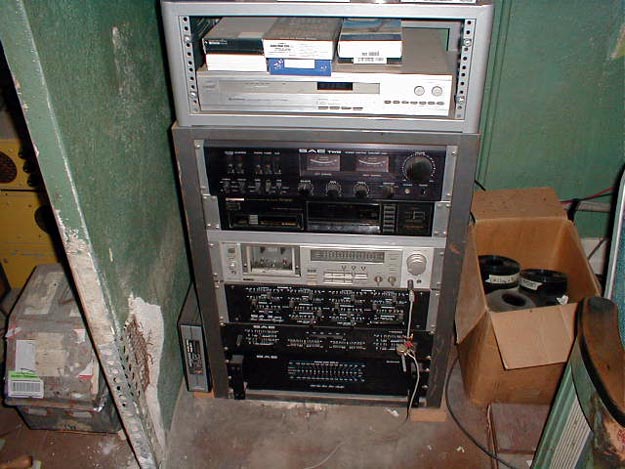 A makeshift sound rack. There's another one next to the stage for use with video projection.

---

Special thanks to Paul Linfesty for the pics.