---

General Cinema Screening Room
Chestnut Hill, MA, USA

---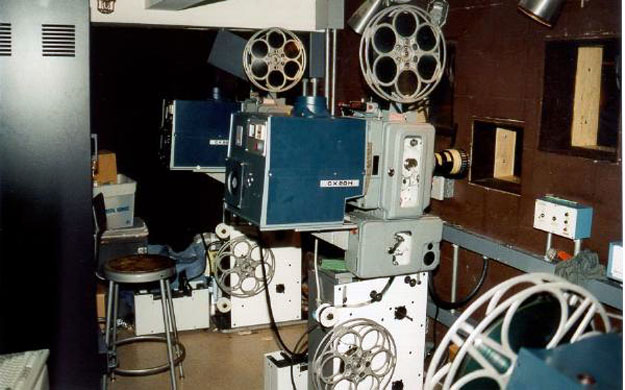 The booth is very small and cramped. It features Century SAs on weird bases intended for mag interlock with 1000' reels, Cinemeccanica 500w xenon lamps (vented into the room!), and a Dolby sound system (rack is on the left in this shot) with CP65, QSC amps, and Electro-Voice speakers.

---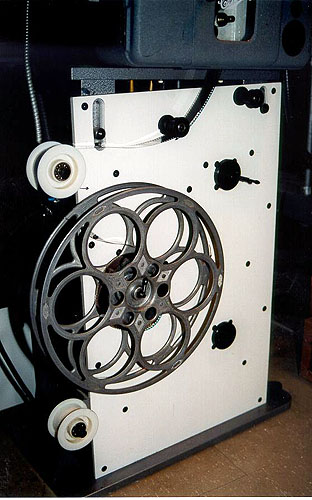 A close-up shot of one of the bases.

---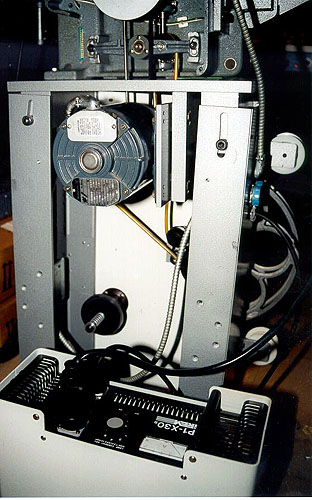 Reverse shot of one of the bases with cover removed. Note how the motor is part of the base, rather than being attached to the front of the soundhead.

---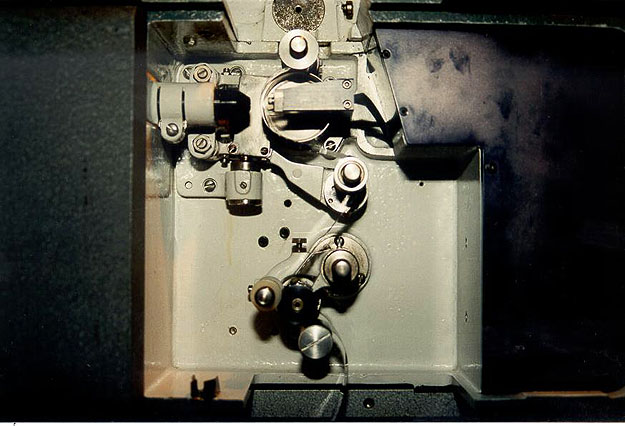 Unusual Century soundhead design (note how film wraps around sound drum more than 180 degrees).

---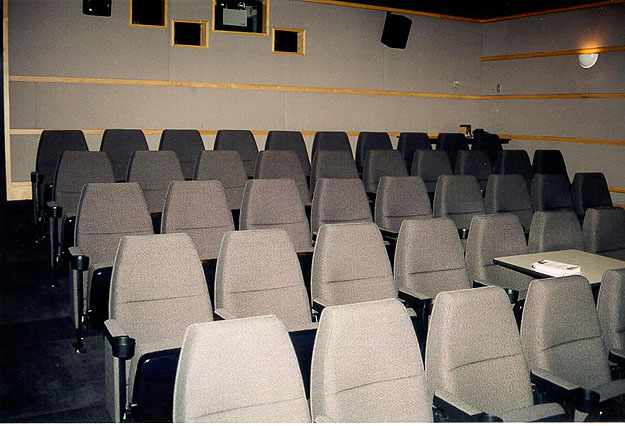 Wide shot of auditorium from stage.

---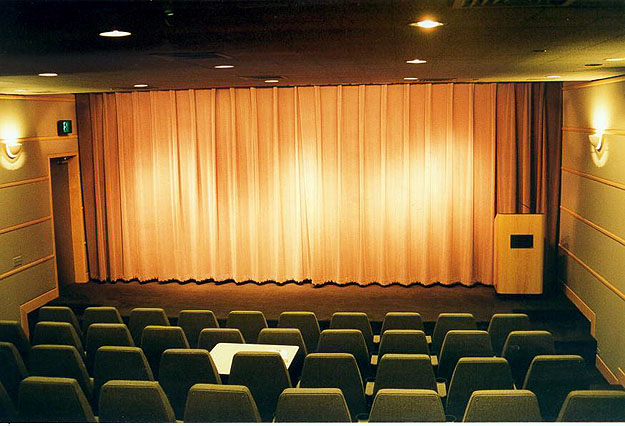 Auditorium as seen from booth.

---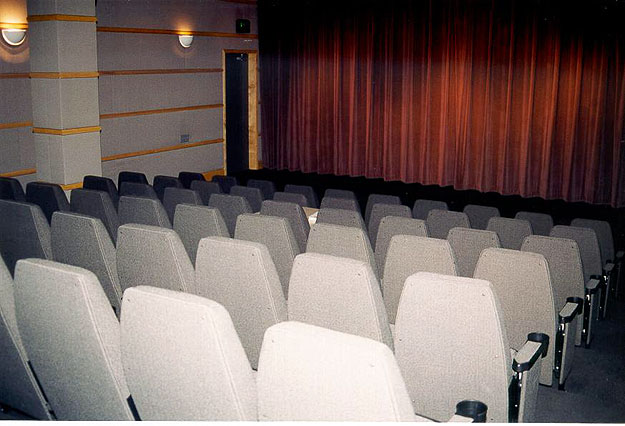 Auditorium as seen from the last row of seats.

---

Special thanks to Scott Norwood for the pics.