---

General Cinema Galleria 5
Dallas, Tx

---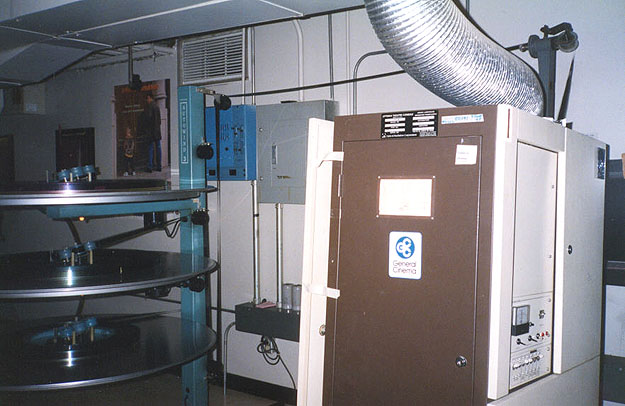 The Galleria 5 projection booth.
ORC 2000 watt lamphouses and Christie AW3 platters.

---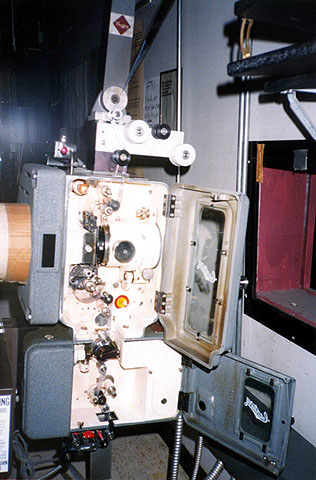 All 5 auditoriums use Century SA projector heads...a major part of their films always being in good condition. Ashamed few customers ever get to see their clean prints.
(By the way, the PTRs have nothing to do with it. They use the media cleaners.)
Most would rather go to the nearest Gigantuan-plex and watch the scratches dance around.

---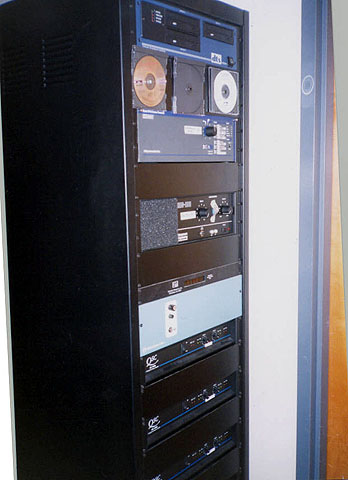 The sound rack for #1. Recently installed DTS and Dolby CP-45.
Only 3 amps? Well, you'd understand if you saw the size of the auditoriums.

---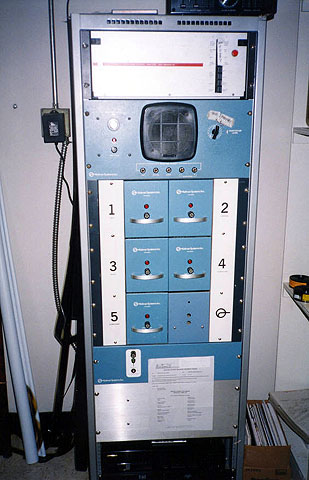 The #2 sound rack (identical to the last 3).
Dolby CP-50s that have never been upgraded to SR really rock the house!
Check out those Kelmar amps. You may never see one again.

---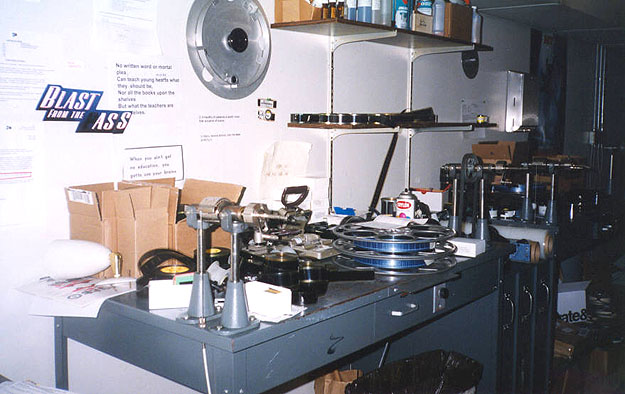 The film make up area.
Looks as if the projectionist has a bit of tidying up to do.

---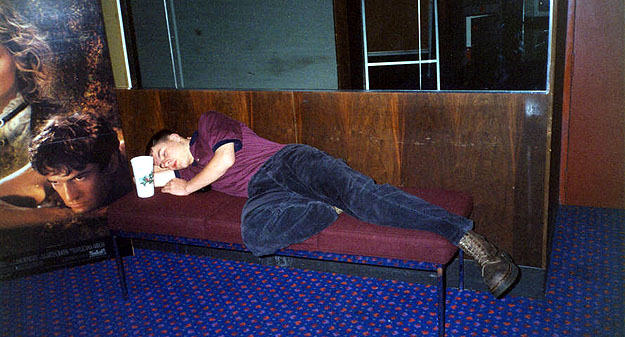 And then there's the staple "employee asleep on the bench" trademark since this theater rarely sees a customer. (No this shot was not staged. Even the flash did not disturb the guy.)

---