---

Fox Theatre
Bakersfield, California, USA

---

1999 Photos from the Scott Neff collection.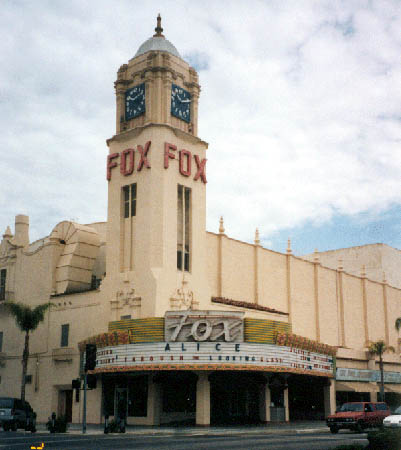 ---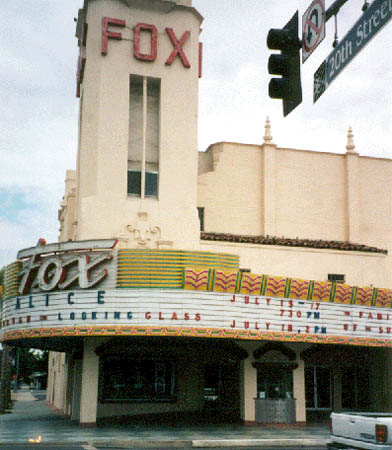 ---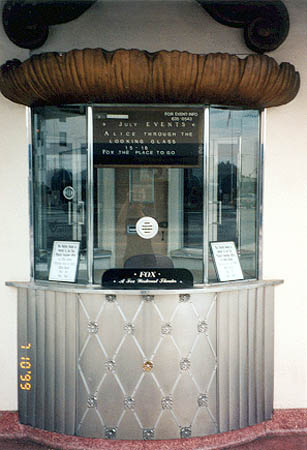 The box office in 1999

---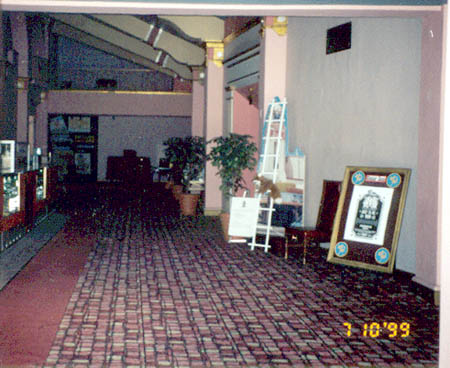 The lobby in 1999

---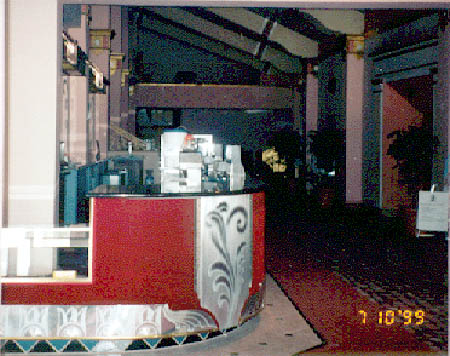 The snack bar in 1999

---

2003 Photos from the Paul Linfesty collection.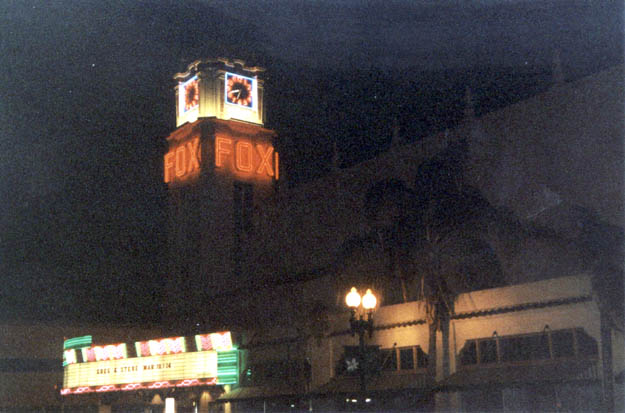 The east side of the theatre at night. This theatre opened in 1930 and closed as a regular movie house in 1982. Today it is being restored and operates as a non-profit theatre. While mainly a performing arts theatre, around 25-30 movies are still shown here yearly, both foreign and classic.

---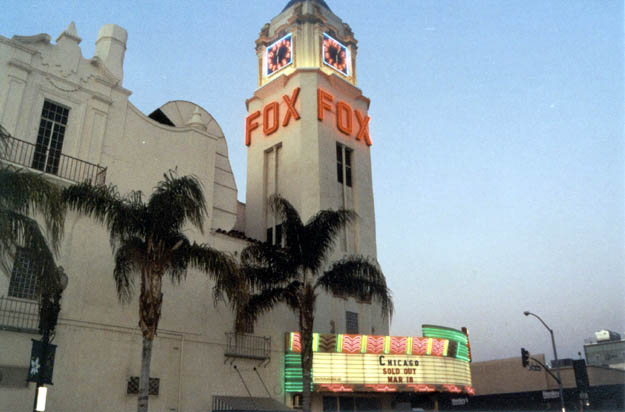 The south side of the theatre at dusk.

---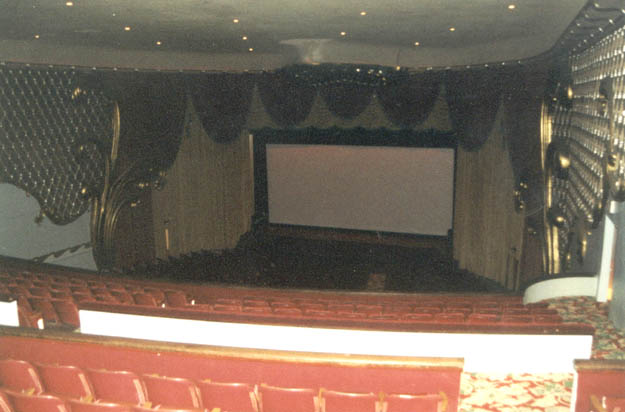 View from the balcony. Today, the theatre seats 1500. The screen measures 45 by 20 feet. The Fox originally had a Mediterranean village look, but sheer walls were built inside the original auditorium walls and the theatre was radically redecorated in 1953. Much of the original village remains behind the walls today, although deteriorating quickly.

---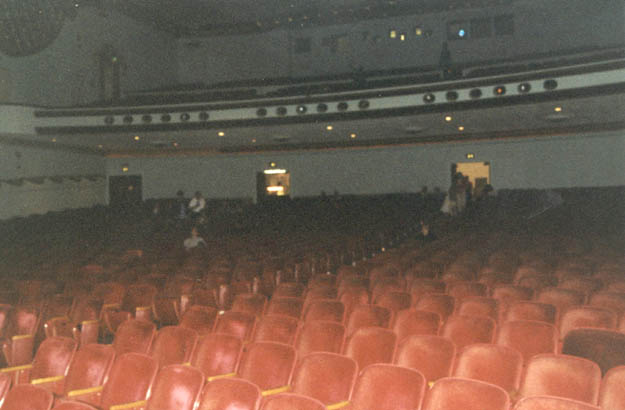 View from the main level looking back.

---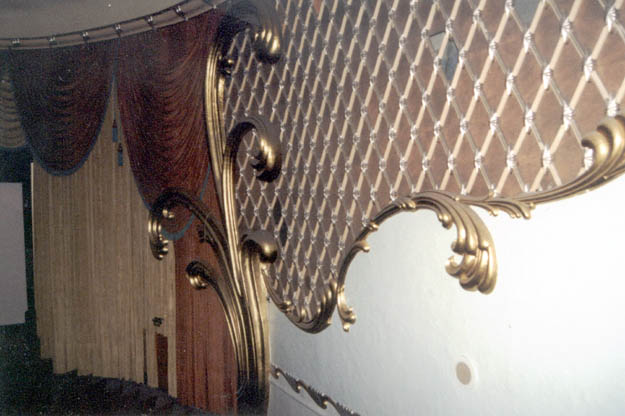 Details of the ornate grillwork and drapes. These are brand new drapes that duplicated the 1953 originals. Next on the list to buy are new waterfalls and a silver title curtain. Notice the circa-1953 surround speaker grille flush-mounted into the wall towards the bottom. The actual speaker is a more modern design.

---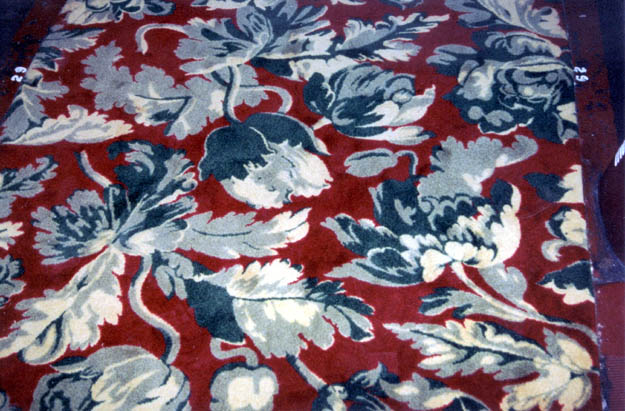 Newly installed carpeting duplicating the 1953 style. It replaces decades of mismatched carpeting styles, five in all.

---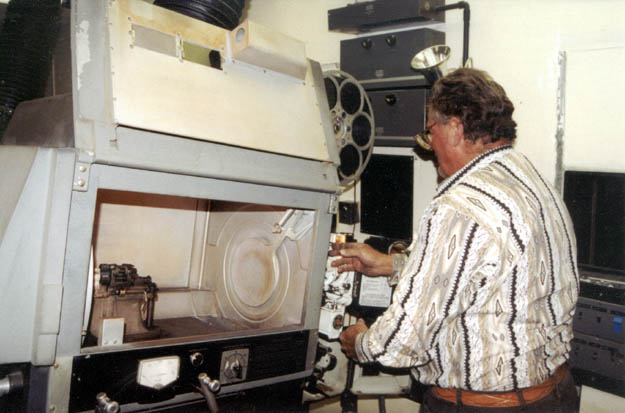 The projectionist is theading up for the Chinese film The Road Home.

---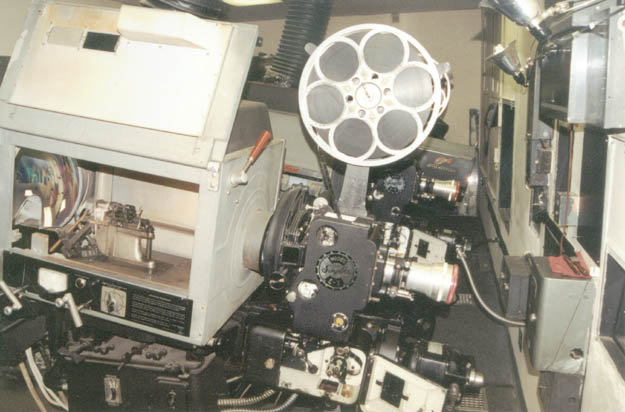 Simplex E-7 projectors are used. The system is changeover only, and allows the theatre to book studio archive prints. Windtalkers had its world premiere here.

---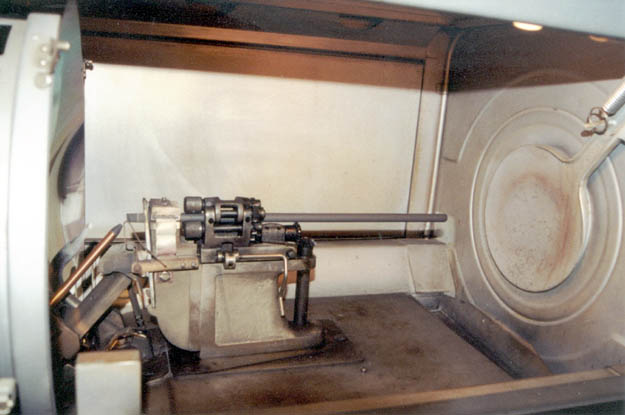 Carbon arcs are still used.

---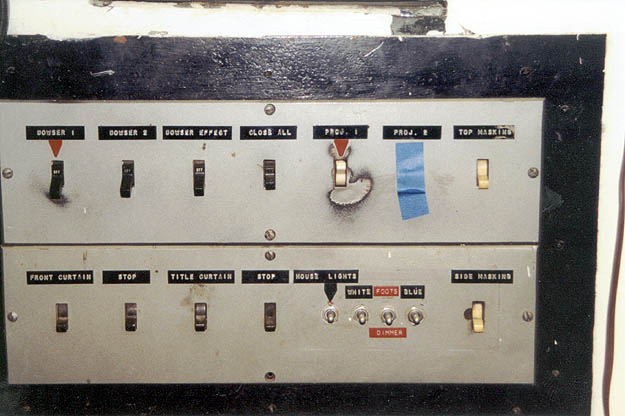 One of two switching panels. Only the projector and dowser controls are still hooked up through it. Curtains and masking are manual (at least for the time being).

---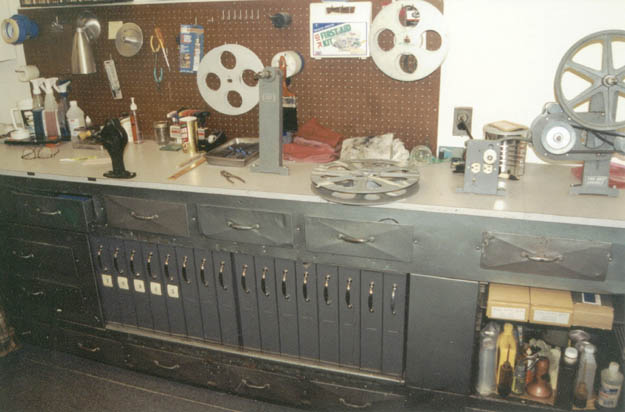 The film prep and work table.

---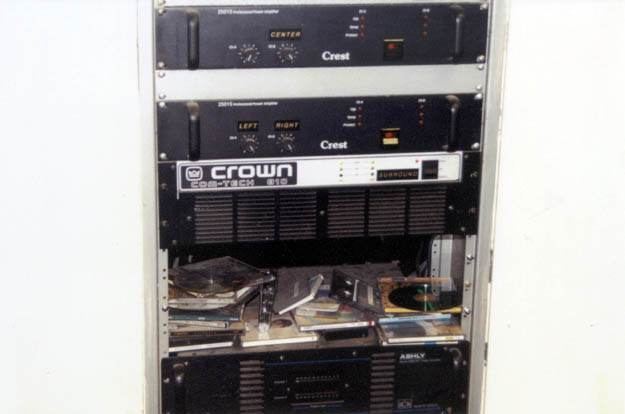 The sound rack for the film presentations. Crest amps for the three stage speakers, Crown amps for the surrounds, and Ashley amps for the subs.

---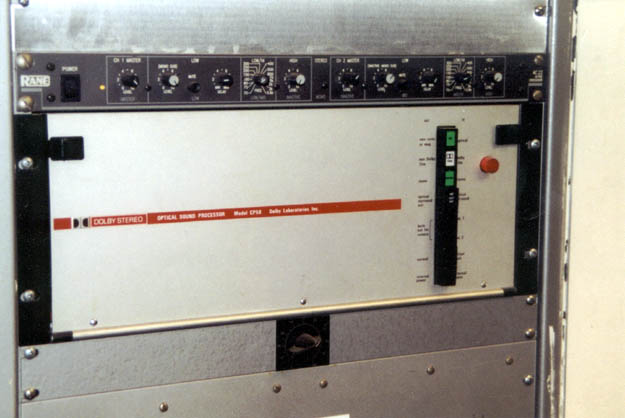 The Dolby CP-50 unit.

---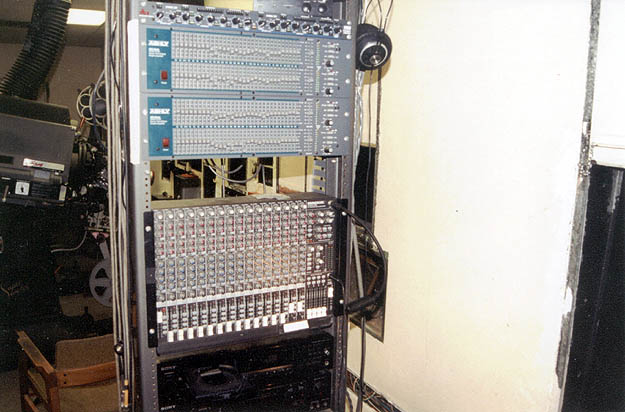 The sound rack for live performances.

---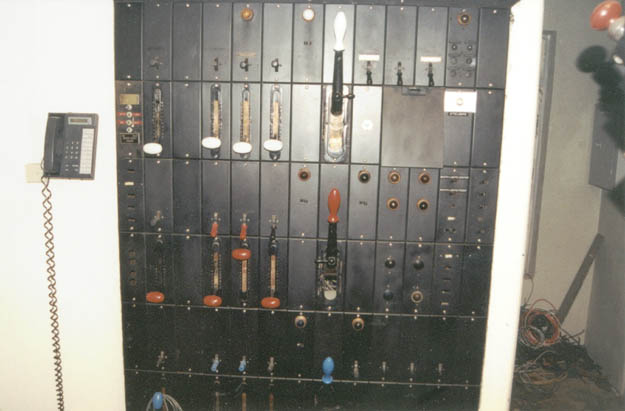 The dimmers for house and stage lights.

---

Special thanks to Scott Neff and Paul Linfesty for the pics.