---

Fig Garden Village Cinema 4
Fresno, CA, USA
---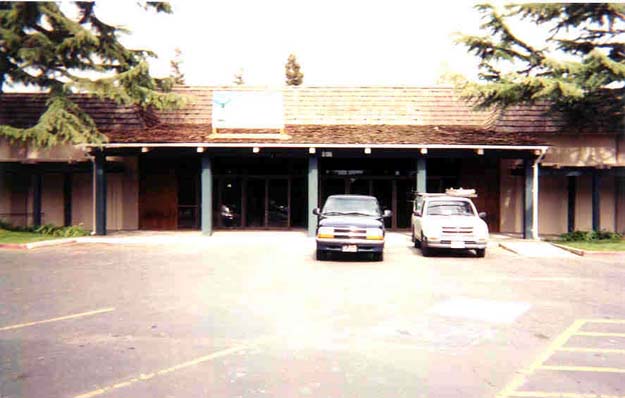 Exterior of building. This theater was built as a twin in the 1970's by Lippert Theaters. It was sold to Festival Enterprises (later dissolved into Mann Theaters) who added two screens in the late 1970's. In 2000, Signature Theaters purchased and closed all of Mann's Fresno area locations. This theater closed on April 7, 2000. In April 2003, the theater was leased by Live Light Enterprises of Fresno, who is in the process of converting it into a live venue.

---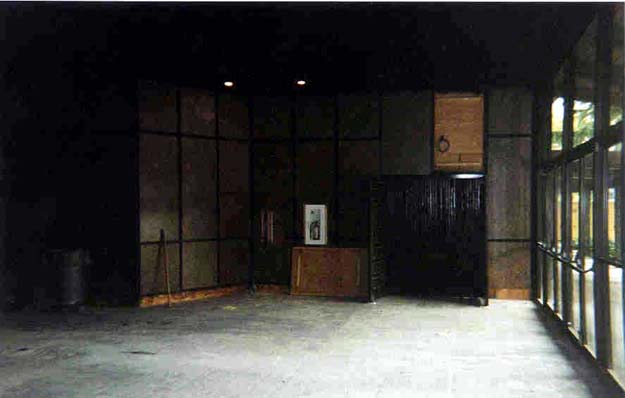 View of entrance to auditorium 1, one of the> original two auditoriums. The part where the wall comes out into the lobby is the booth for this screen.

---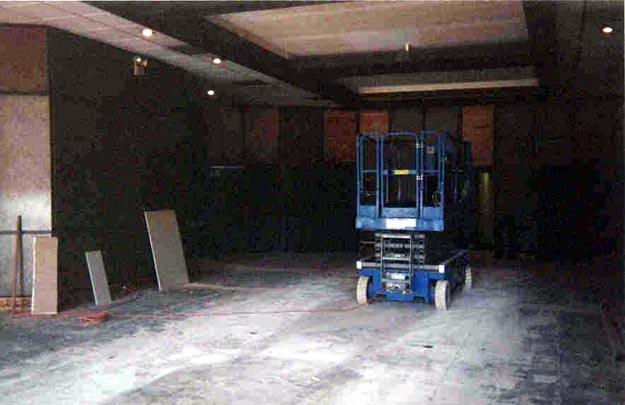 Another shot showing the back part of the lobby. The concession stand was located in the middle of the lobby.

---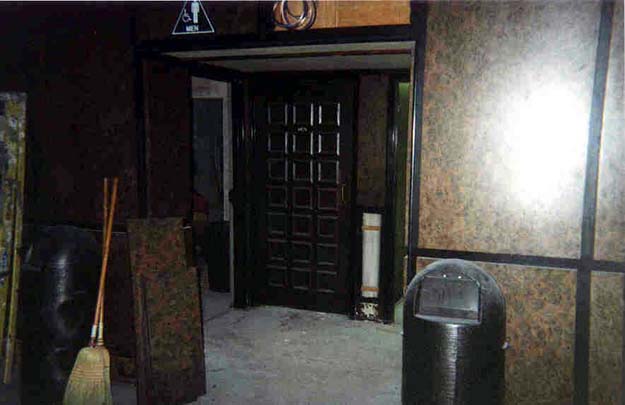 Close-up of the center of the back wall of the lobby. Restrooms are located here, the door to the left is a janitor's closet which also has a staircase leading up to the booths for screens 2 and 3, the workbench and manager's office.

---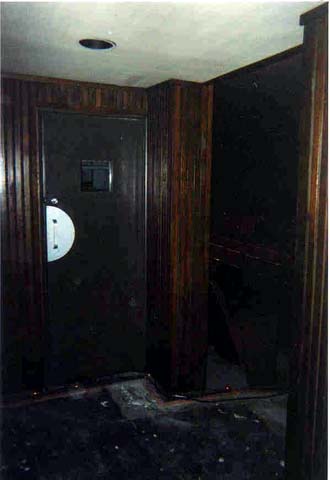 Doorway to the booth for screen #1, located just inside the entrance to the auditorium. Only the booths for the original two screens can be accessed from the auditoriums.

---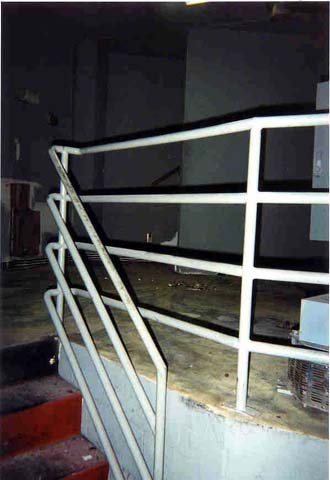 View of booth #1 from just inside the doorway. The staircase at the far end of the picture leads up to the other booths and workbench. Originally, there was
> another entrance to this booth where that staircase is.

---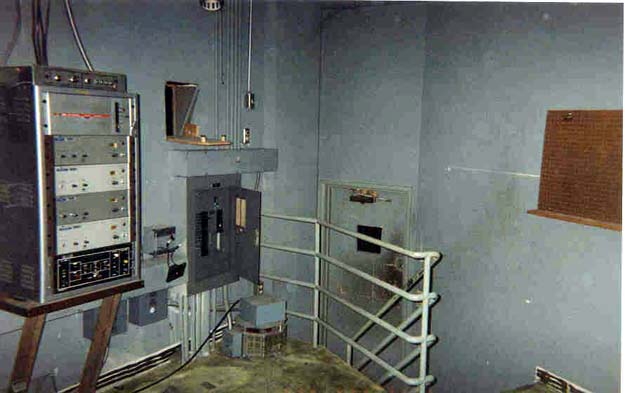 View of booth #1 facing the door. (Booth #4 is a mirror image of this booth)

---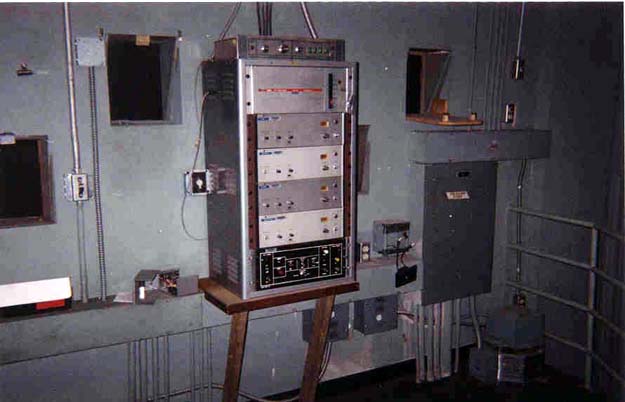 Another view of booth #1, showing portholes and sound rack.

---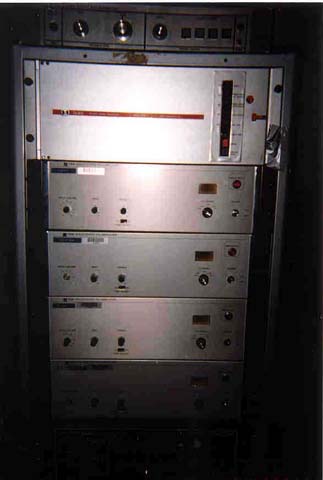 Closeup of sound rack.

---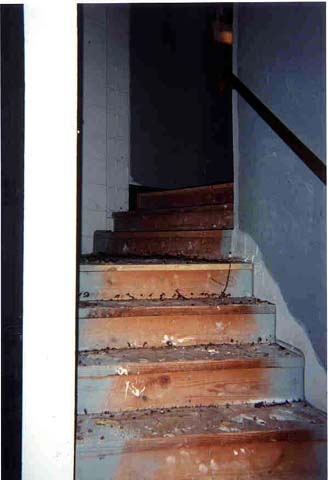 Staircase connecting booth #1 to rest of building.

---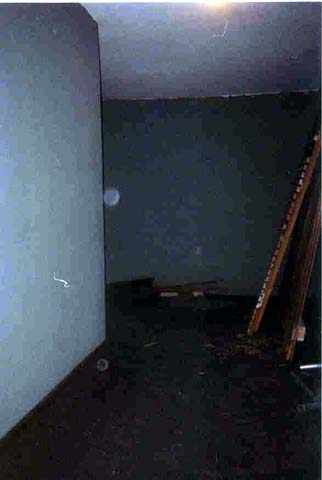 Hallway leading to upstairs area. (I have attempted to show how the booths were connected up when the two screens were added. It is kind of cool how they connected opposite ends of the theater through a series of staircases and hallways.)

---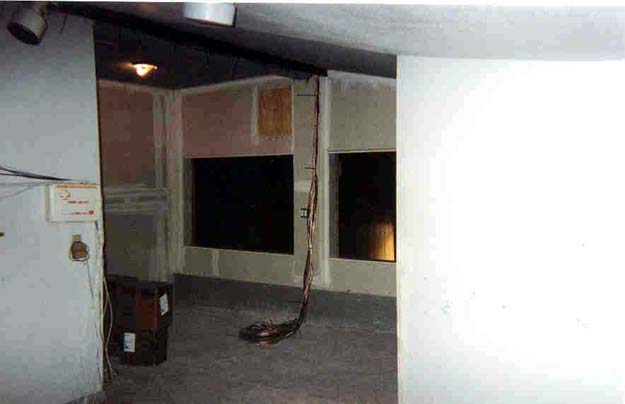 View at the end of the hallway. The room shown here was the booth for screen #2. The wall has been opened up to allow for theatrical lighting.

---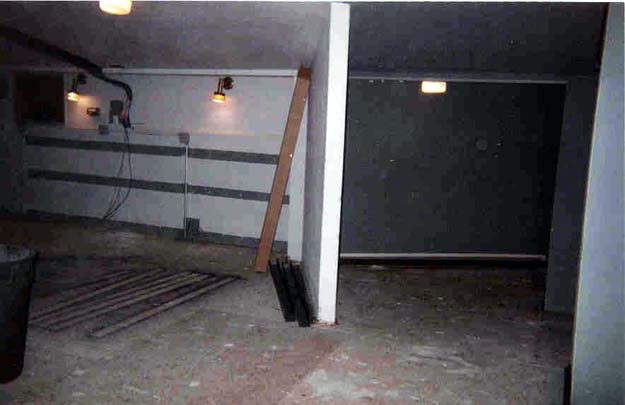 View of former splicing area and hallway leading to booth #4.

---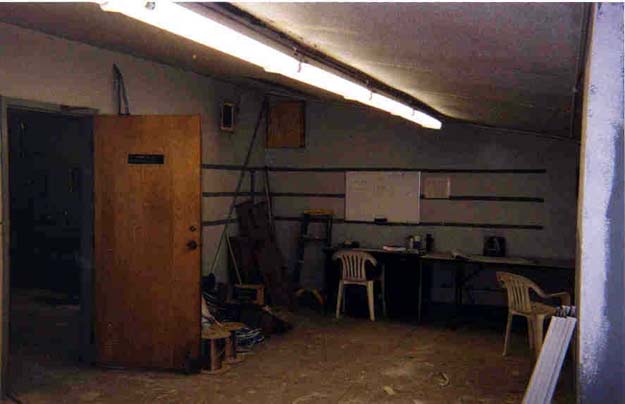 This was the manager's office.

---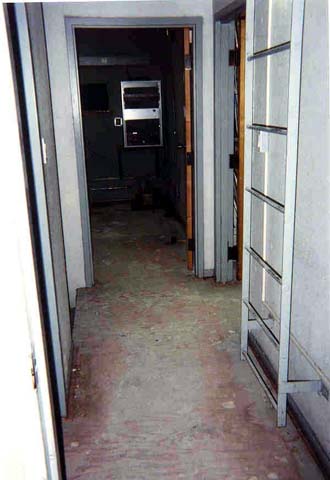 This is the landing at the top of the staircase located in the janitor's closet. The room seen at the far end of the picture was the booth for screen #3.

---

CLICK HERE to go to page 2