---
Farrelli's Cinema Super Club
Scottsdale, AZ, USA

---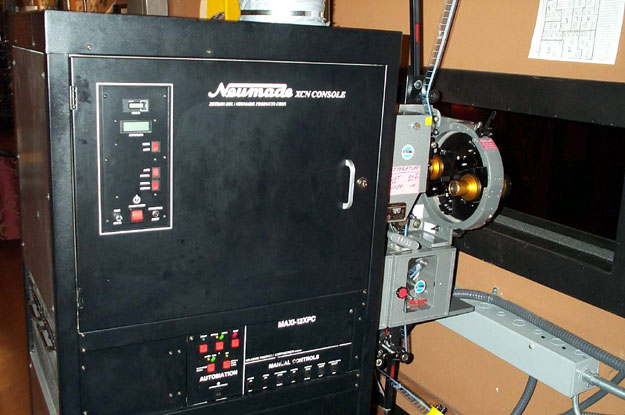 Simplex Millenium projector with Simplex 5 star soundhead, Neumade XCN lamphouse console, Neumade platter and Kelmar Maxi 12 automation. Both theatres are identically equipped.

---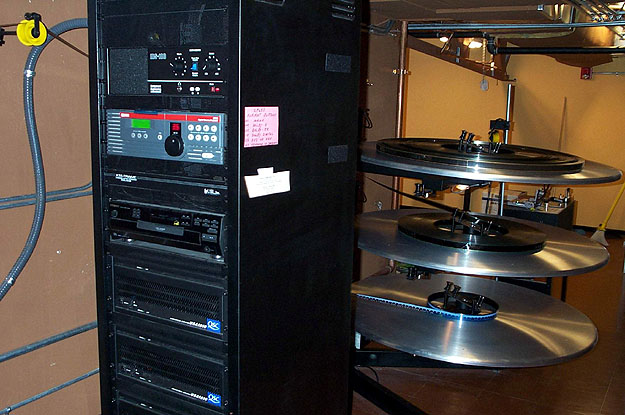 Dolby CP 650, with Component Engineering MS-100 booth monitor, and QSC USA series amps.
Neumade makeup up table hiding behind platter.

---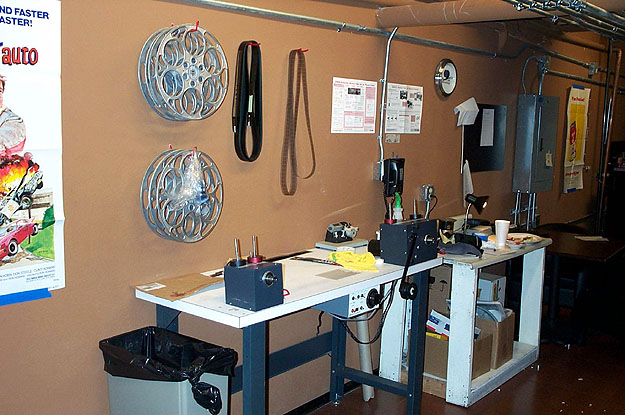 Kelmar rewind bench, with Filmguard bottle hiding behind the motorized side. Various posters decorate the walls.

---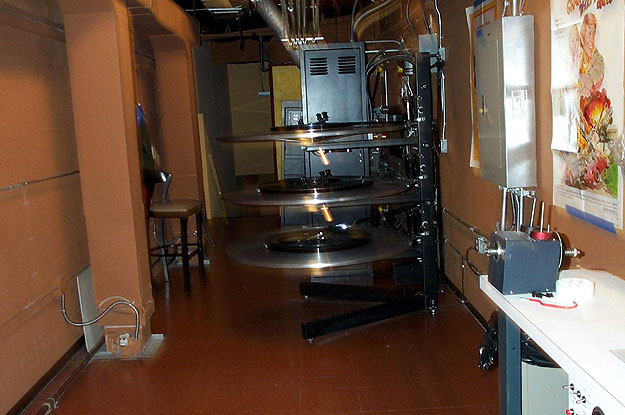 Long shot of booth #1.

---

Special thanks to Mike Heenan for the pics.