---

Landmark Embassy Cinema
Waltham, MA, USA
---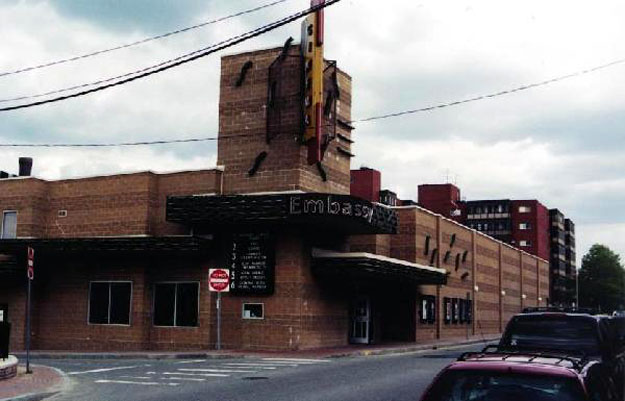 An exterior shot of the six-screen art-house. It was built in 1998 on the same location as the original single-screen Embassy Cinema, which was torn down many years before. Poster cases are on the front and side walls and giant leeches scale the exterior walls.

---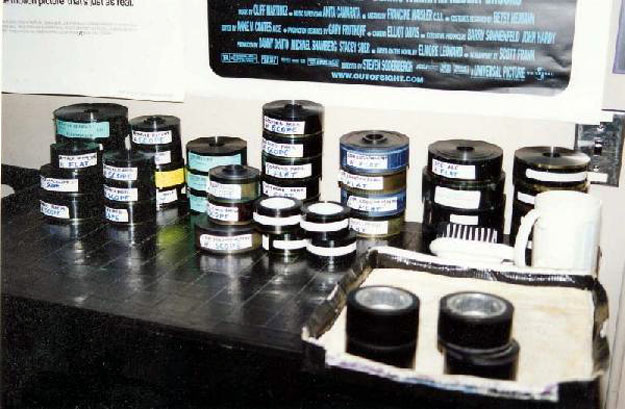 Trailers and PTR rollers.

---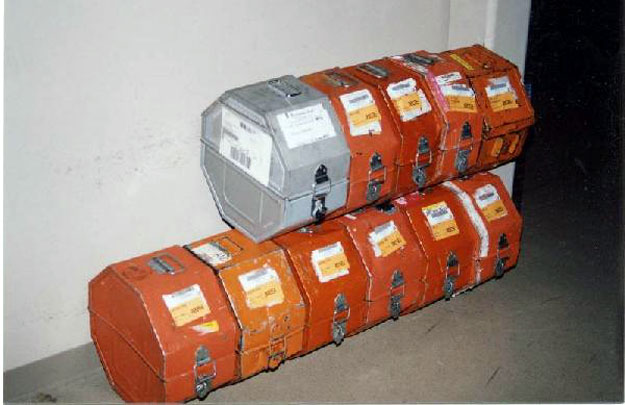 Film cans. Yes this is no joke, these are REALLY film cans!

---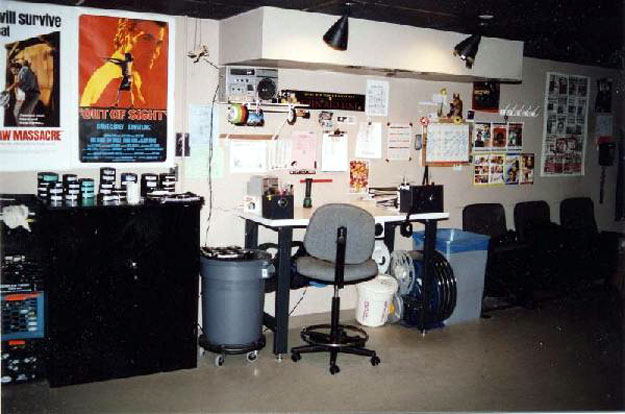 Rewind bench and storage cabinet for trailers (on top) and supplies (inside).

---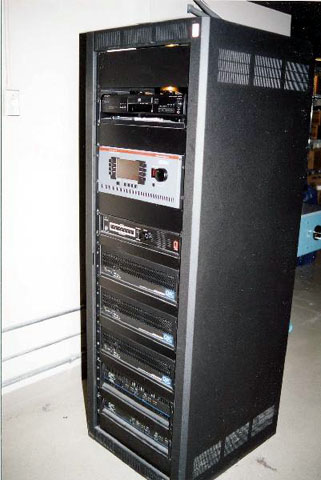 Typical sound rack. All houses have CP500s and QSC amps. There is a separate CD player in every house and non-sync music is chosen to be suitable for the film being shown. There are three sets of SRD cards which can be moved around as appropriate.

---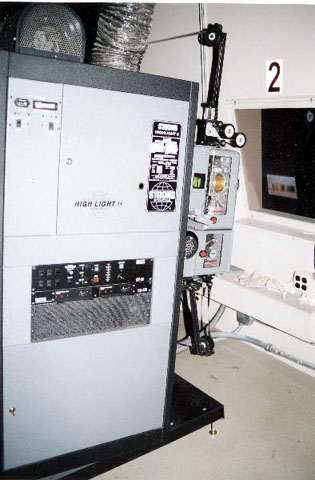 The theatre is using Simplex projectors, 5-Star soundheads, and Strong Highlight II lamphouses with 2kw xenons. All houses have ISCO lenses and can show three formats (1.66, 1.85, and scope). Two houses have 1.33 capability as well. All soundheads have Component Engineering combo SRD/optical LED readers. All houses have TA-10 automation. There are no slide projectors!

---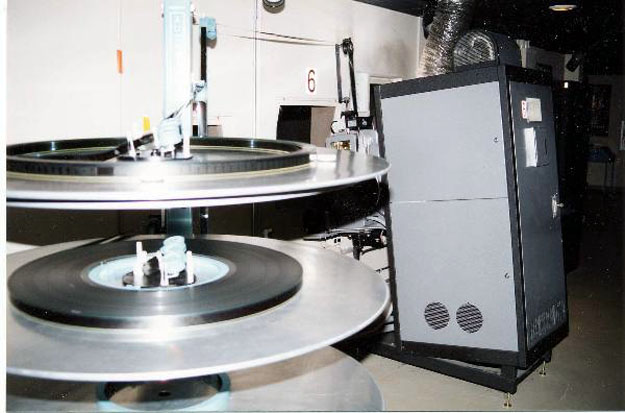 All houses have AW3R platters.

---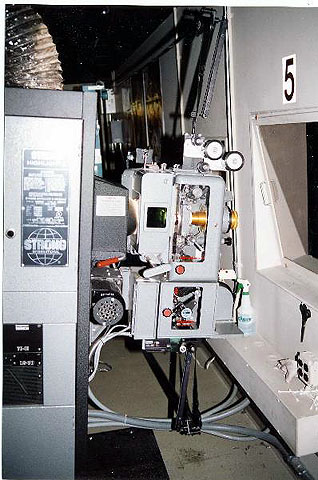 A better shot of the typical setup. Cinema 5 is the largest house.

---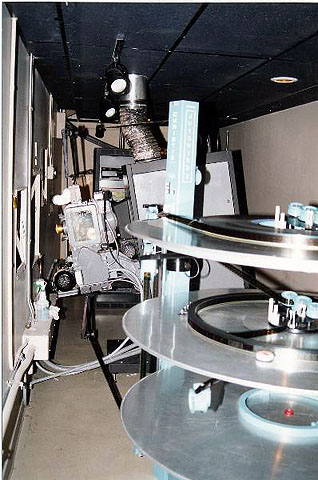 Check out the extra-large projection port and "extra" porthole (presumably for 16mm or video use). The booth is very clean and prints regularly remain in mint condition for runs of several months. Oh yeah, and those aren't really leeches on the side of the building.

---

Special thanks to Scott Norwood for the pics.