---

Entertainment FilmWorks' Highland 10
Austin, TX, USA

---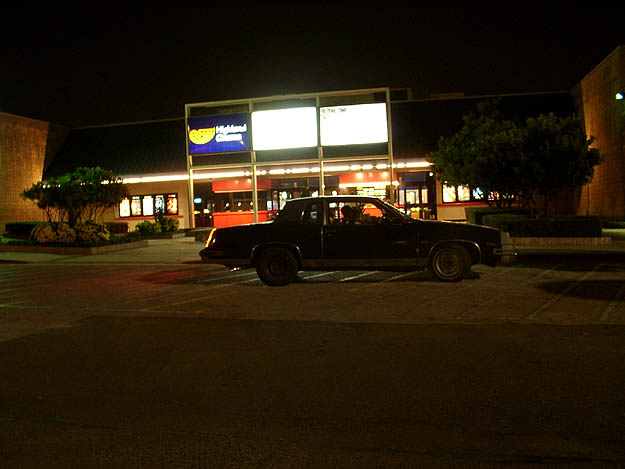 This theater is part of a mall, but in it's own shopping center on the outskirts of the mall's parking lot.

---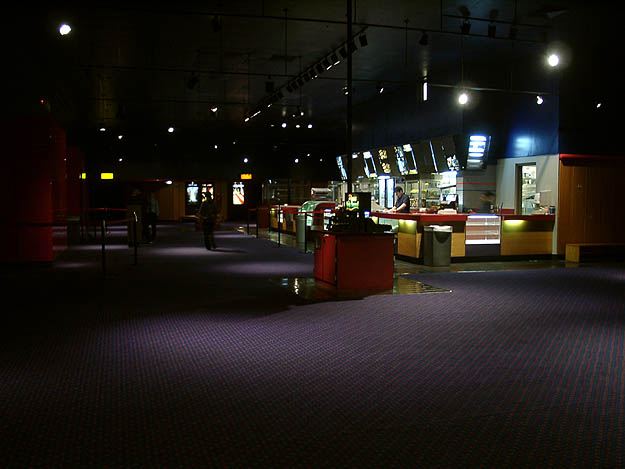 Very spacious lobby for a 10 plex.

---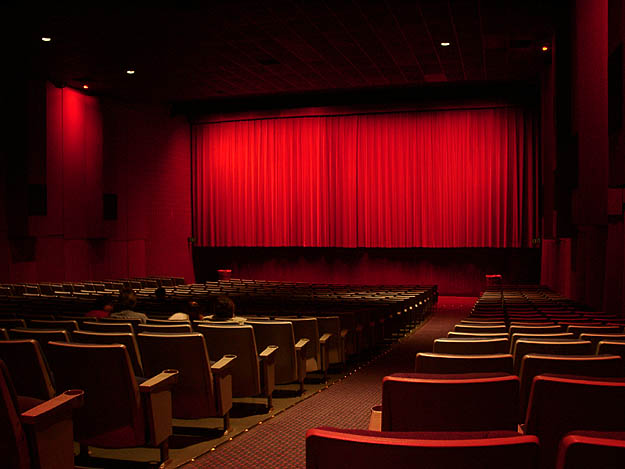 One of the larger theaters, complete with curtains.

---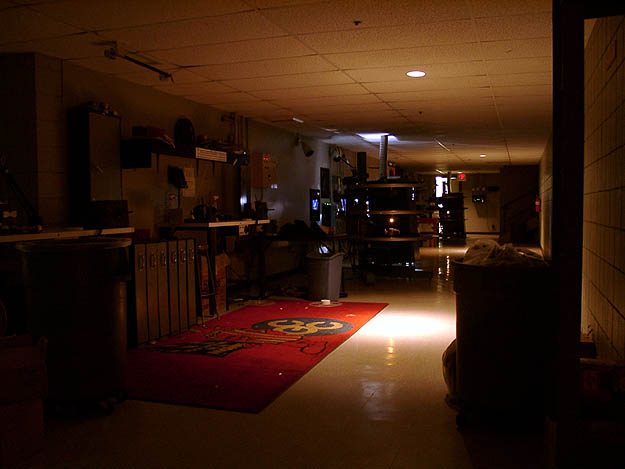 Yes, this used to be a General Cinema (as noted by the mat on the floor). Here is the film work area.

---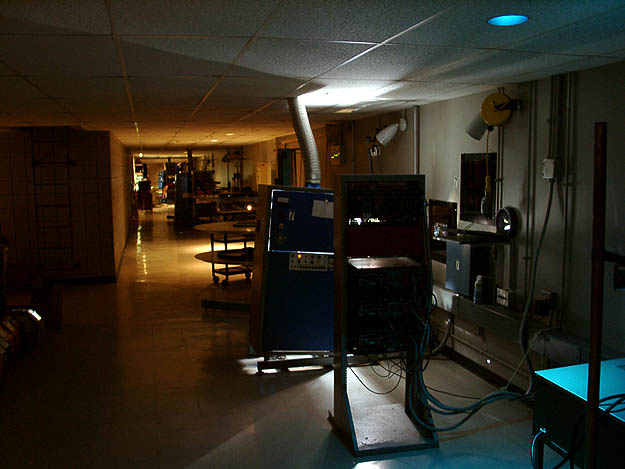 Shot of the hallway with 4-7.

---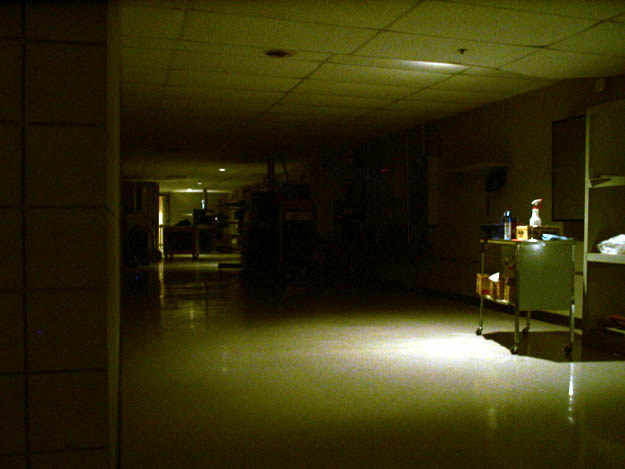 Projectors #1 and 2 pictured here.

---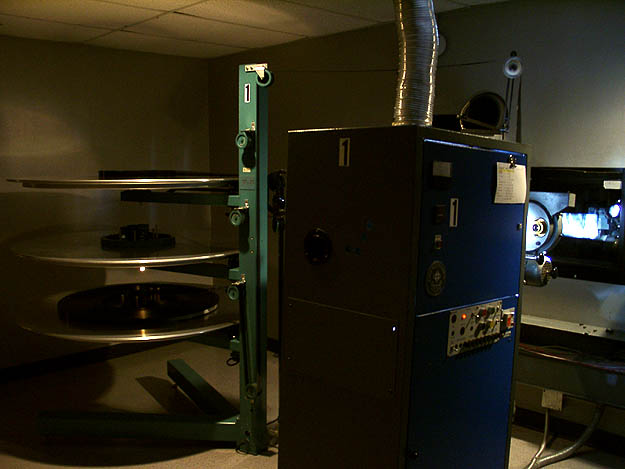 Cinemecannica projector heads, Cinemecannica consoles and Christie AW3 platters.

---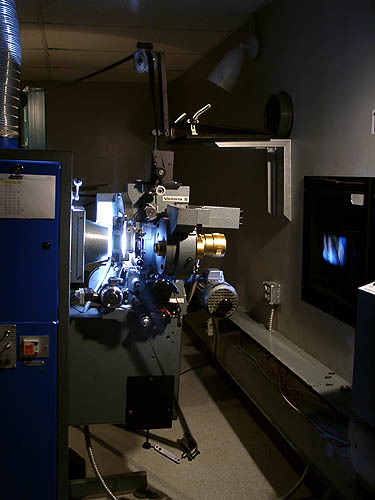 The V5 projector is on all but one auditorium.

---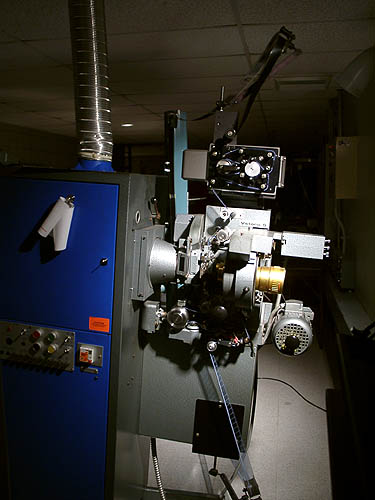 This theater features SDDS (pictured here), dts and Dolby digital sound systems.

---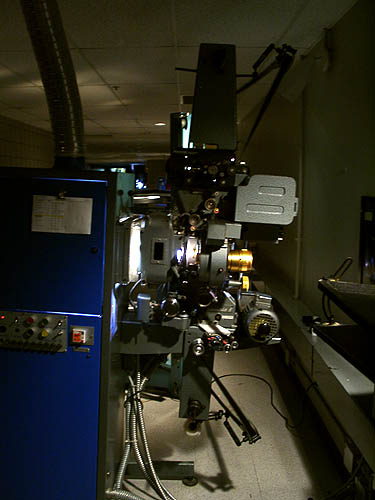 Here is the V8 35/70mm projector with Dolby digital.

---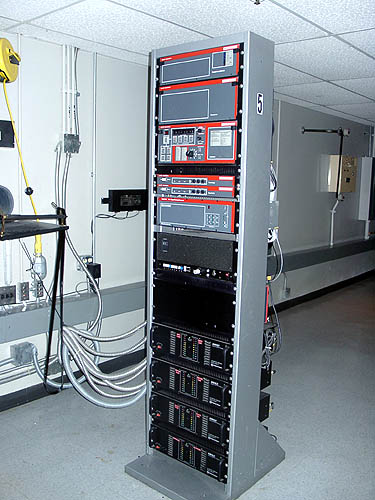 The sound rack for the large auditorium. Subwoofers are powered from behind the stage.
This is an ex-THX house.

---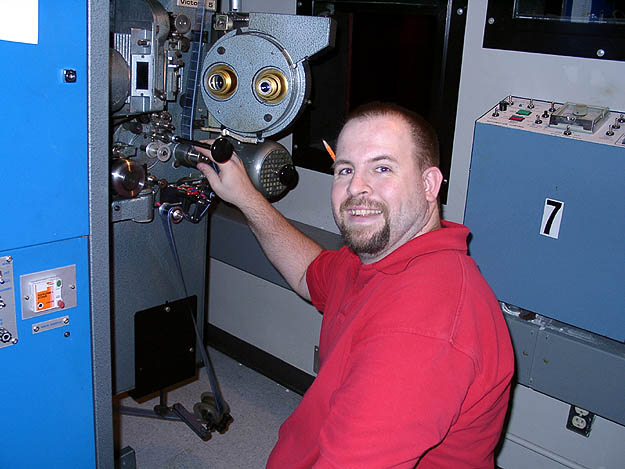 Projectionist William T. Paar threading a V5.

---