---

Cineplex Odeon's Eaton's Centre theatre
Toronto, Ontario, Canada

---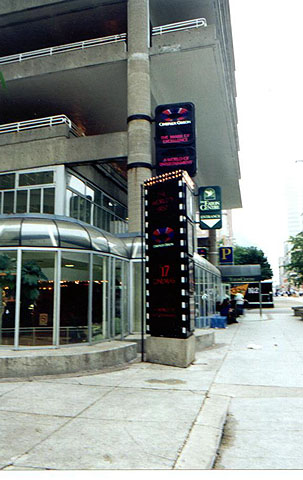 This is Eaton's Centre. The first Cineplex built in an old parking garage with all 16mm rear screen equipment. The slope floors were the original parking ramps.

---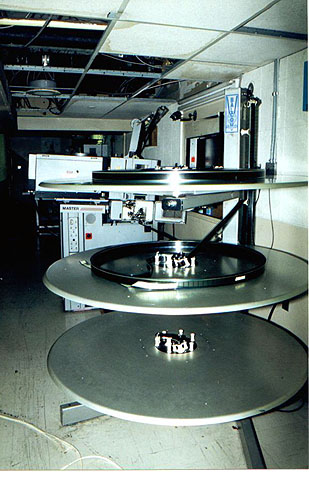 Some of the auditoriums are now front screen 35mm with Pro35s, Ernamann 9s, Prevost P55s, Vic 5s and Vic 10s. Can you imagine what it would be like for an usher to "learn to thread" all the different equipment?

---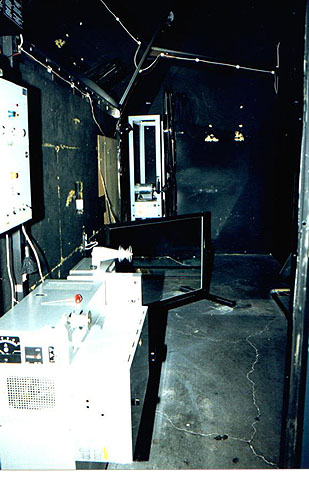 Other auditoriums are still rear screen with Prevost 55s like this one. The machines sit on the floor with no base and shine onto 3 different front surface mirrors with a tower for film transport. (Note, this photo only shows 2 of the 3 mirrors.)

---

Special thanks to Ben Wales and Gordon McLeod for the pics.