---

Loews Cineplex Dupont Circle 5
Washington D.C.
---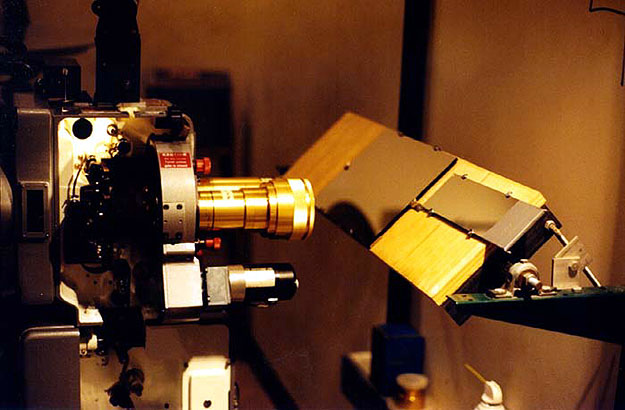 Four of the five houses use mirrors to bounce the image up on the scren. The smaller mirror is for checking the image.

---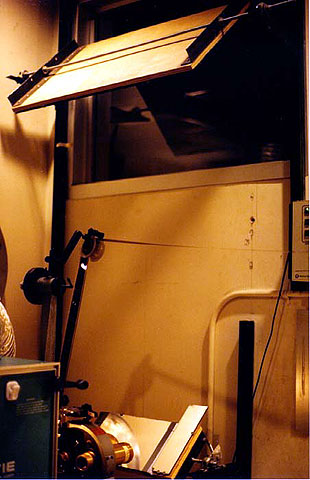 Shot of #2 showing the upper and lower mirrors.

---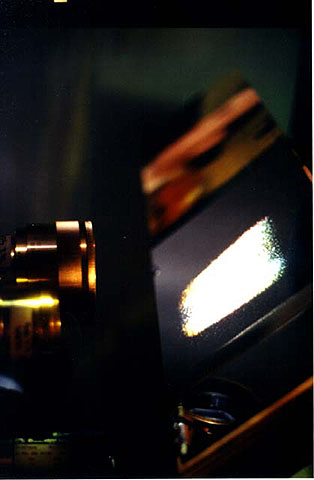 Close up of 1 in operation.

---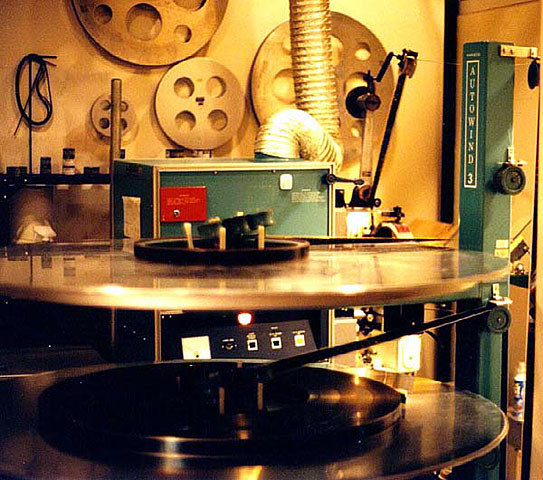 Projector 2 in the main booth. All houses have Century projectors, Christie platters, Christie lamphouses. This is one of the cleanest and best maintained booths in the area.

---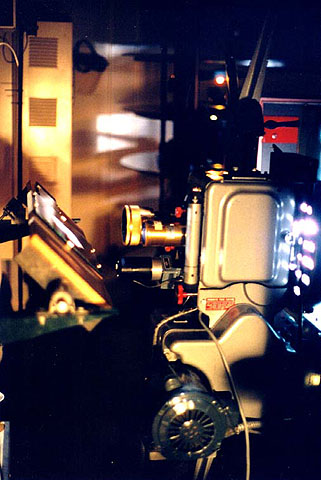 Projector 1 in operation.

---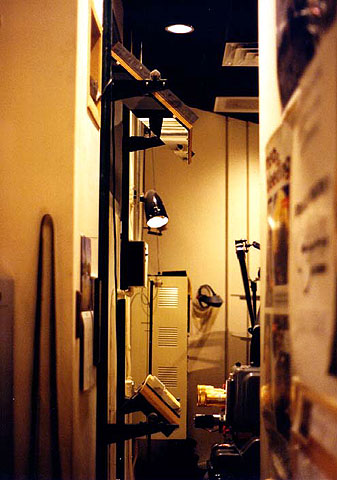 Long shot of #1.

---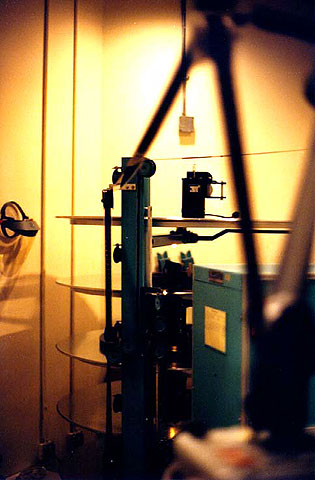 Christie 5 deck shared by 1 and 4.

---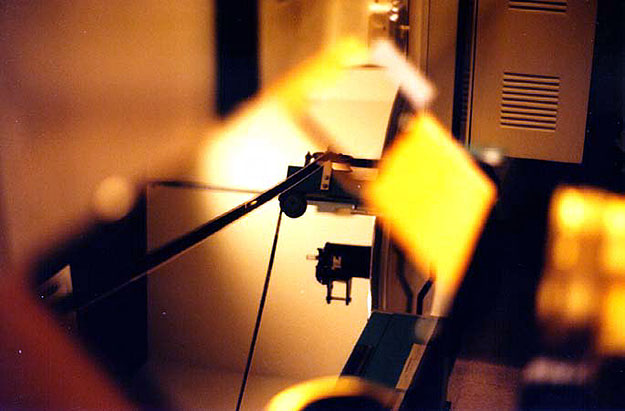 Reflection in mirror #1.
---

Special thanks to George Roher for the pics.