---

Mann's Colony Square 12
Louisville, Co

---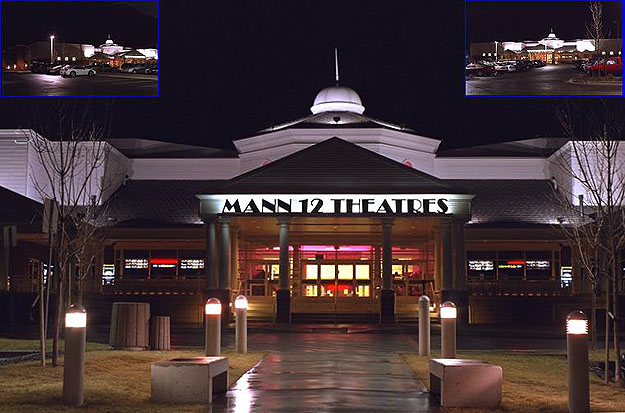 Here is the exterior of Mann's themed 12 plex.
Be patient, as 15 other pictures besides this one gotta load before the page is done.

---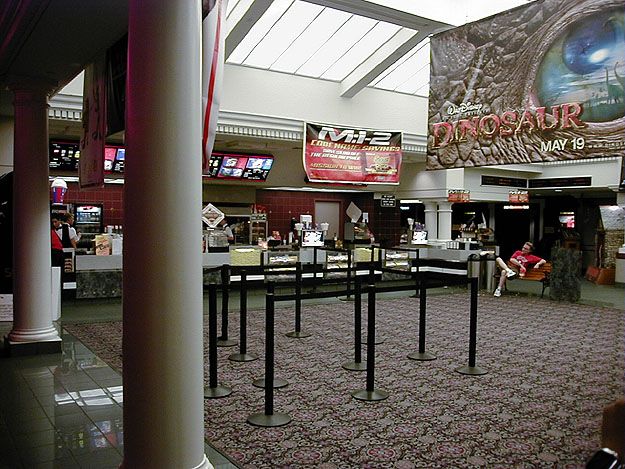 A lobby shot. Nice and bright. There are actually two concession stands, one on each side of the lobby.

---

The "digital marquee". If it ain't digital, it ain't no good! This philosophy applies to every aspect of life.

---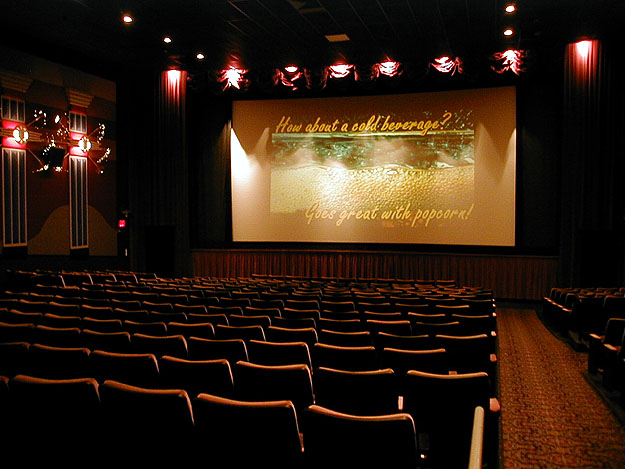 One of the four large auditoriums with the curtians up. Check out those sconces on the wall!

---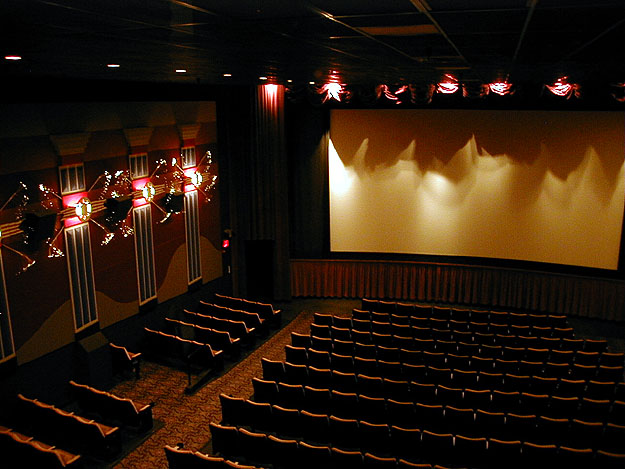 A shot of the same auditorium from the booth perspective. Gaze at those sconces a little longer, will ya?

---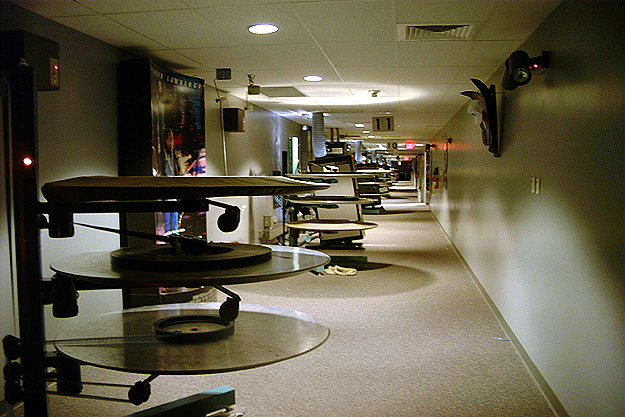 A booth shot that seems to make clear that the projection room is the ideal place to store old standees!

---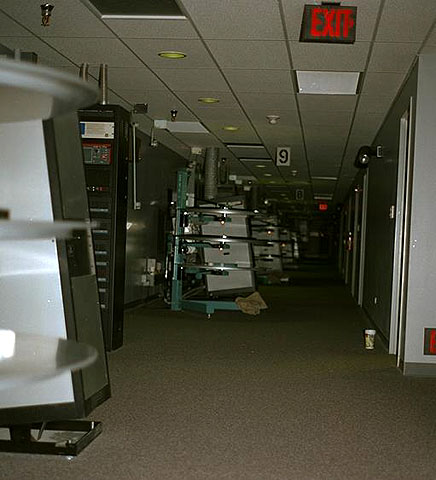 Another booth shot. Check out the cup on the floor. That's how clean the floor is!
You can put your cup on it and not worry.

---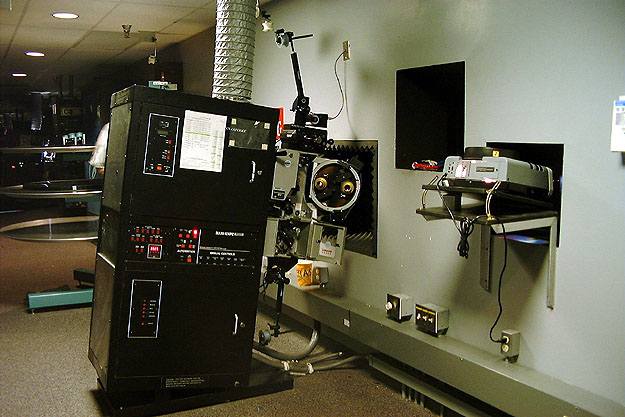 Simplex projectors, Xetron lamphouses, and Christie platters run the shows here.
This auditorium features both DTS and even a Dolby Digital penthouse reader.

---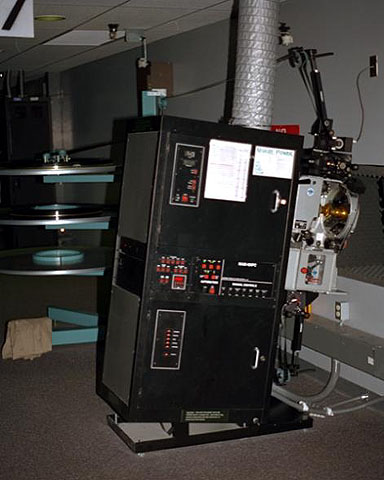 A shot of the very same projector taken by Mr Jeff Skallan about 3 years ago. My how times have changed since then.

---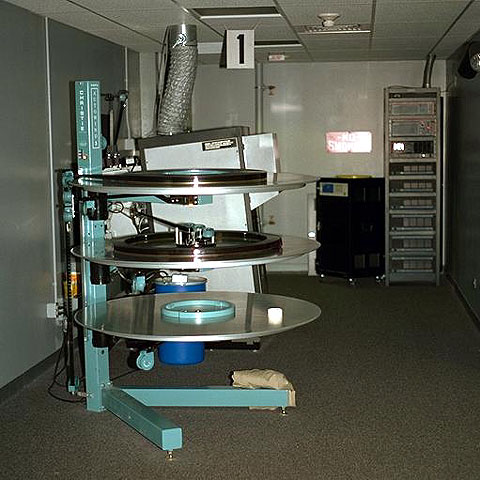 Another shot of the projection system, but this one has a soundrack in the picture
4 Dolby CP65's and 8 Ultra Stereo units pump out the sound here.

---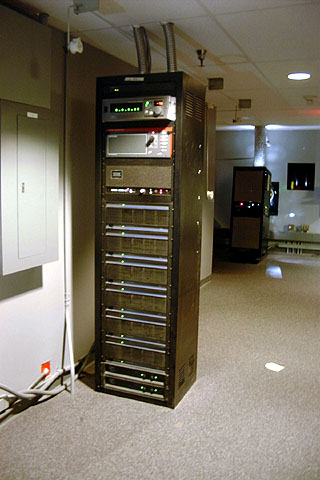 SDDS powers one of the auditoriums! When it actually works, it is said to be almost impressive.

---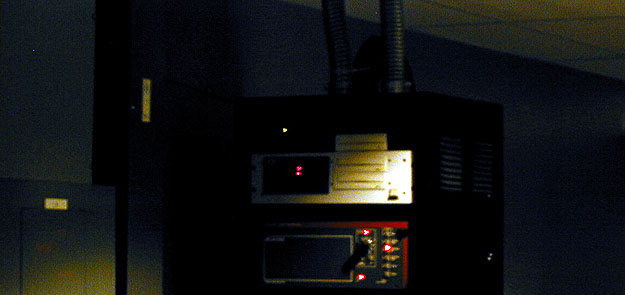 Check it out. This is interesting. Notice a 3rd drive has been added to an old DTS 2 disc unit!

---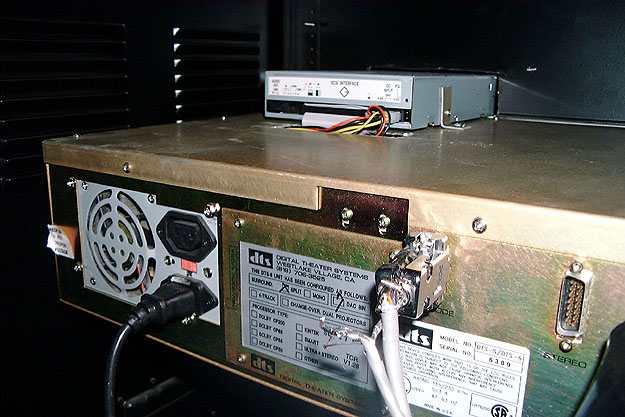 A shot of the back of the machine with the drive added. It actually works!

---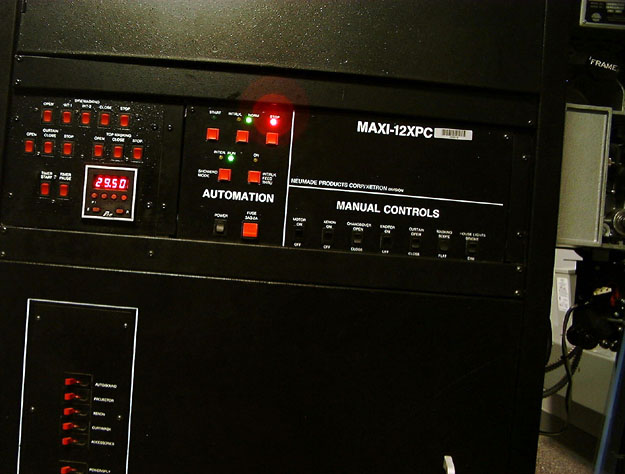 Xetron Maxi 12XPC automation makes sure to keep the movies running.

---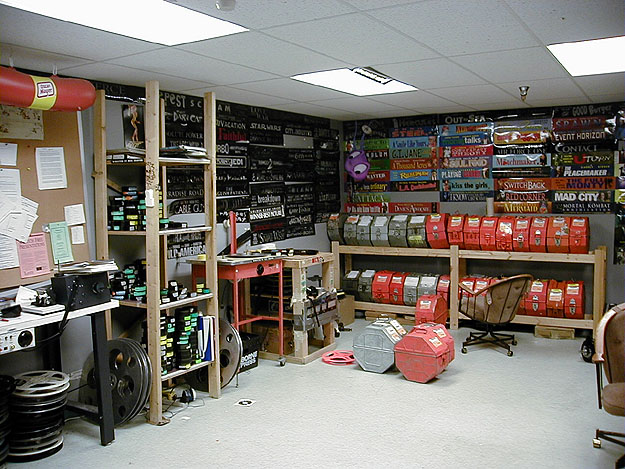 A shot of the make up area. The epitome of cleanliness and organization.
All projection booths should have an Oscar Meyer weenie!

---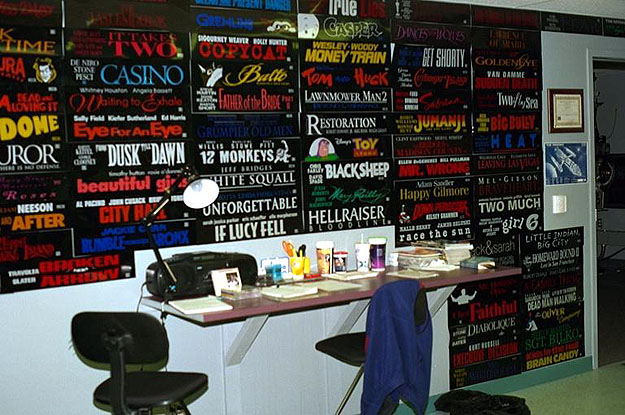 Another random shot of the make up area.

---