---

Cineplex Odeon Garrick Cinemas 4
Winnipeg, MB, Canada

---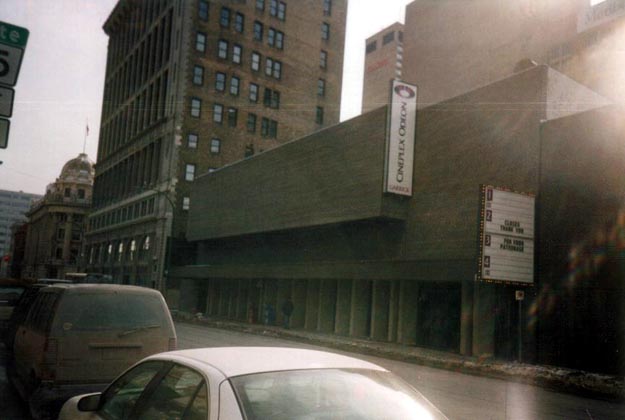 \
Cineplex Odeon's Garrick Cinemas front facade on Garry Street. This photograph was taken the day after it closed.

---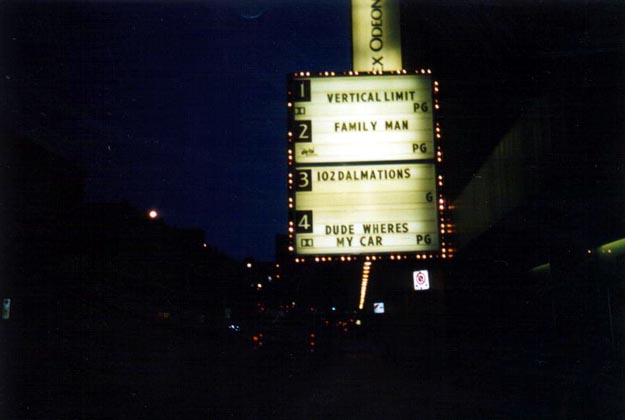 Close-Up of marquee on a dark night.

---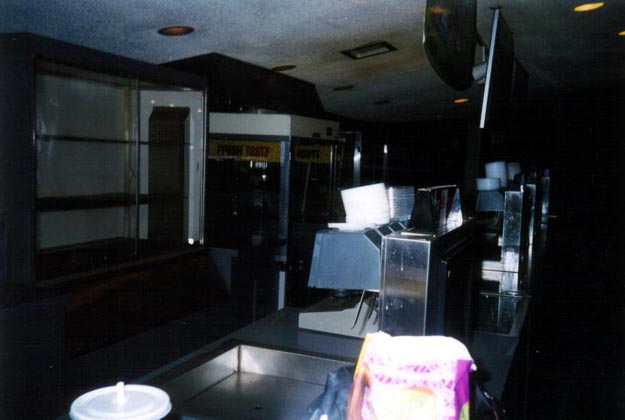 One of two concession stands, right beside eachother. They are seperated by Garrick 2's doors.

---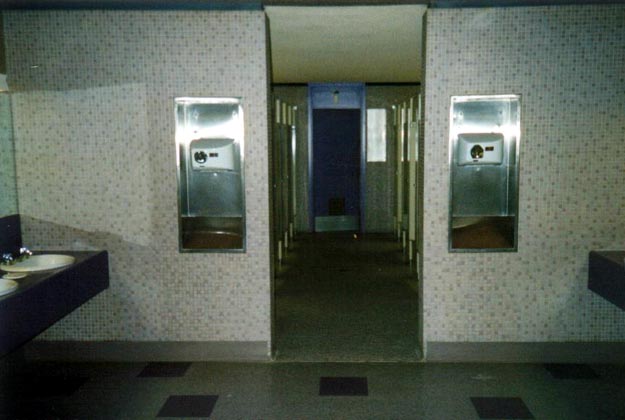 This is the original Woman's washroom. It is underground. No other part of the theatre is.

---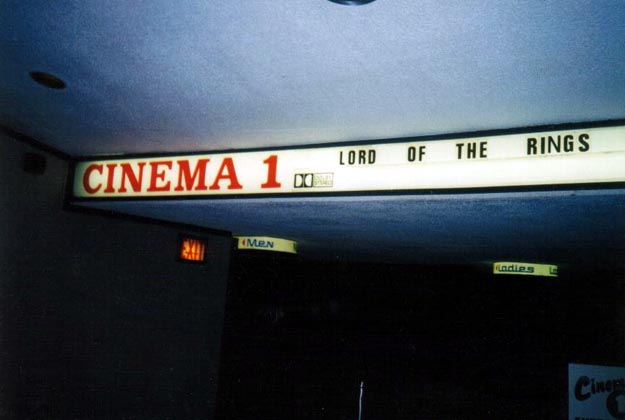 Here is a marquee above Garrick 1's doors.

---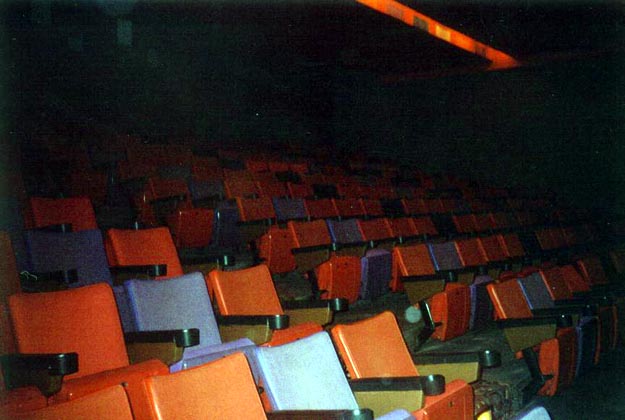 This is the balcony Garrick 1. It has 6 "trenches" in the ceiling, with a light bar in each trench.
This auditorium seats 607 patrons. It was a Cinerama house with a D150 screen.

---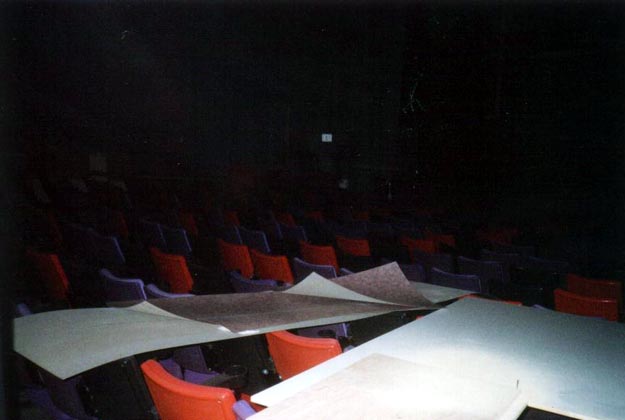 This is the main floor seating of Garrick 2. It is similar to Garrick 1.
This auditorium seats 778 guests, and is currently under construction by its new owners.

---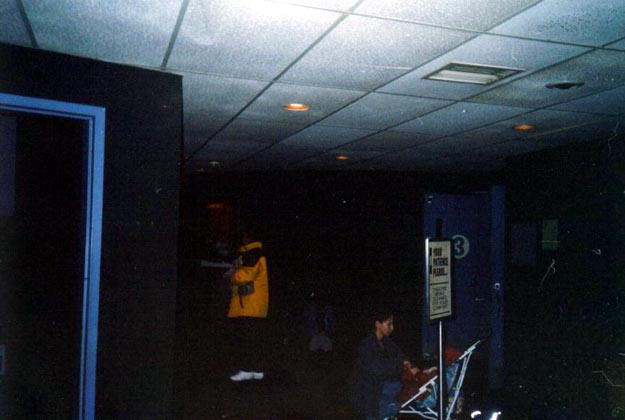 This is the new wing that was built on in 1981. It contains 2 smaller washrooms, 2 smaller auditoriums,
and a common projection booth. Garrick 3 is on the right of this picture and Garrick 4 is on the left.

---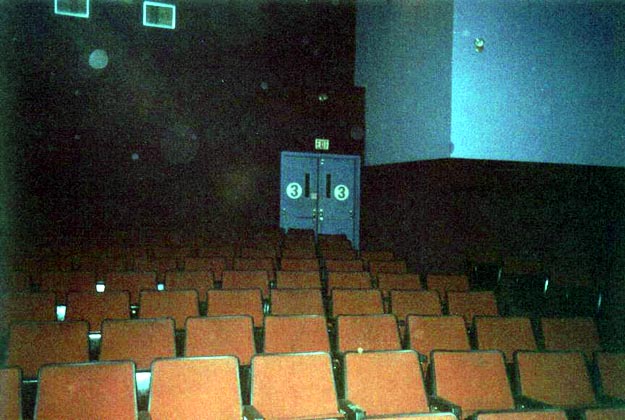 This is a view from the screen of Garrick 3. On record, it has 260 seats. This is the smallest room.

---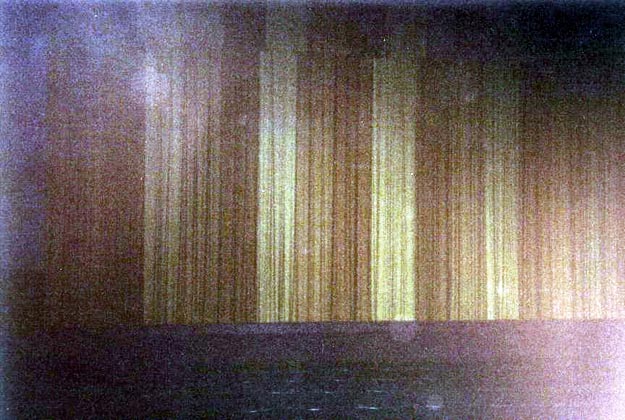 This is the curtain in Garrick 3. Behind it, stood a fairly large screen.

---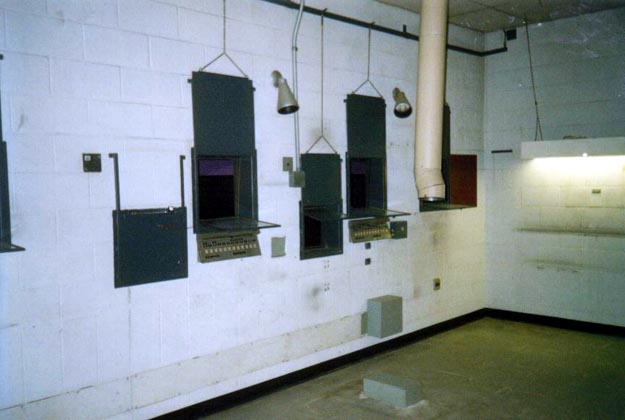 This is the projection booth for Garrick 2. It had non-operator side platters, DTS sound, a CP200 and 35/70mm
capability. Garrick 1 and 2 had 5k Xenons, Garrick 3 had a 1.6K Xenon and Garrick 4 had a 4K Xenon.

---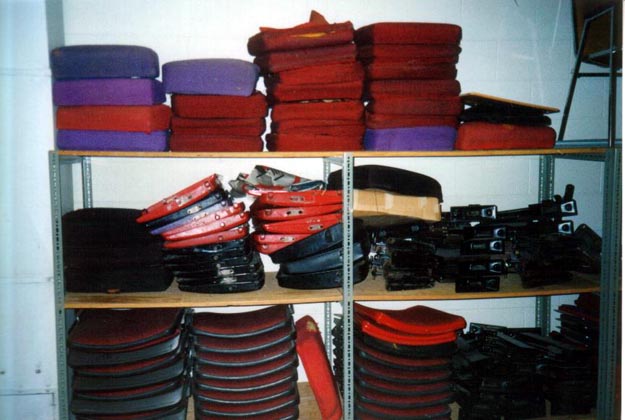 Here are seat parts for the different auditoriums. The Garrick 1 and 2 seat parts are on the top, the Garrick
3 and 4 parts on the bottom. This area is located between the original building and the new addition

---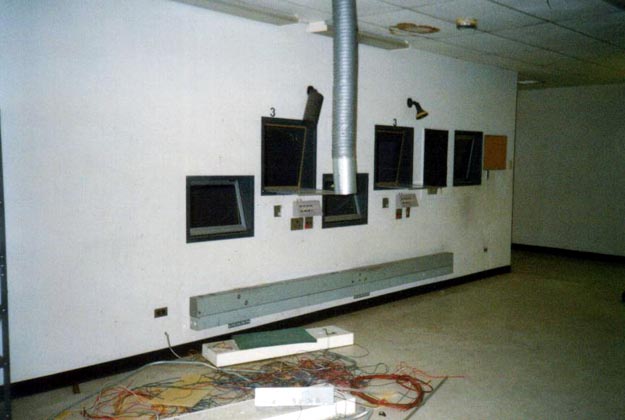 This is the booth for Garrick 3 and 4. Garrick 3 had mono sound, Garrick 4 had Stereo with a CP200,
35/70mm capability and 272 seats. Every auditorium had peg board automations.

---

Special thanks to Andrew McCrea for the pics.