---

Loews Cityplace 14
Dallas, TX, USA

---

The Loews Cityplace at night.

---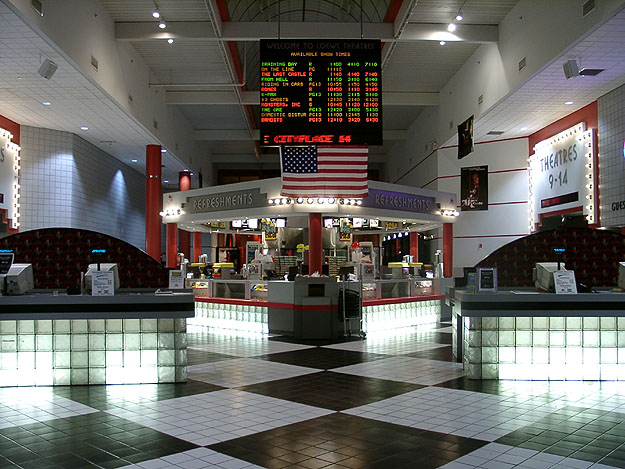 As is becoming standard at Loews theaters, the box office is conveniently located in the lobby so patrons do not have to stand outside during bad weather.

---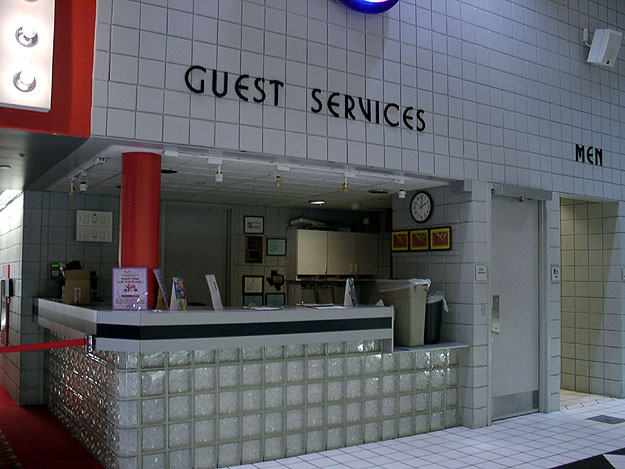 Managers can always be found here at Guest Services (except of course when this particular picture was taken).

---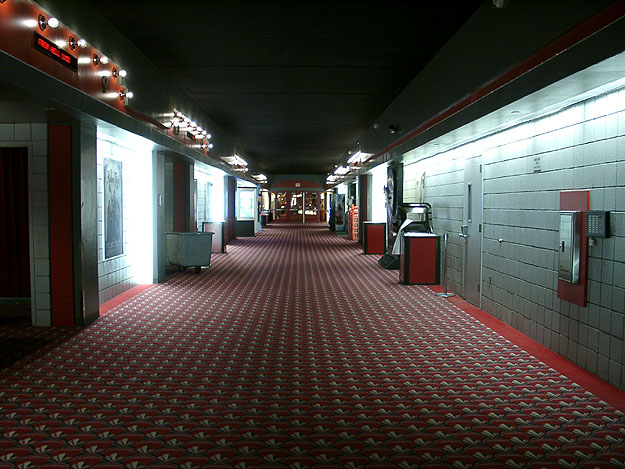 The extra wide hallways to the auditoriums.

---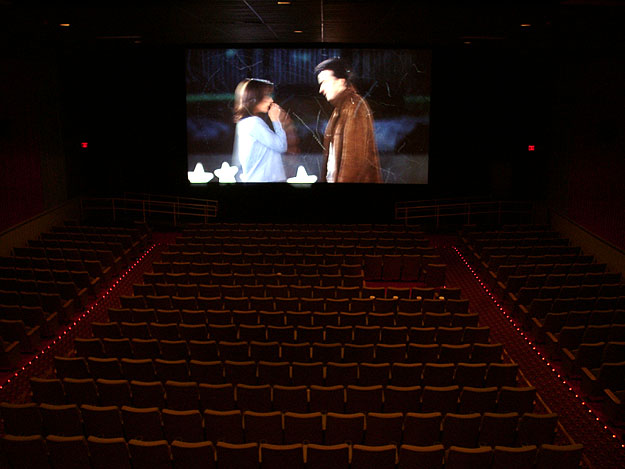 #13, the big house. (No the film is not scratched. This is a time lapse shot and there was little bits of snow falling in the movie at this point.)

---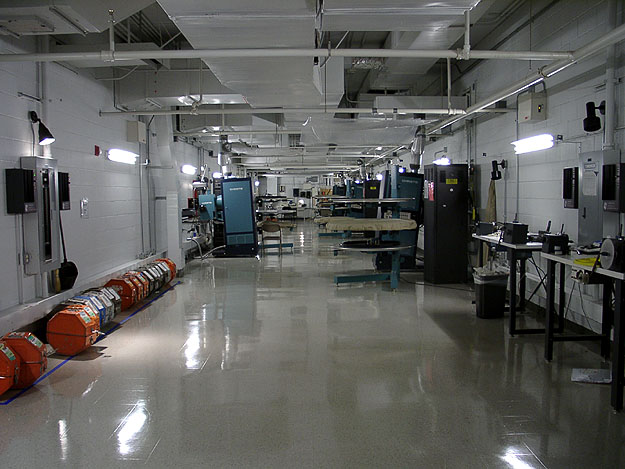 A wide view of the projection booth.

---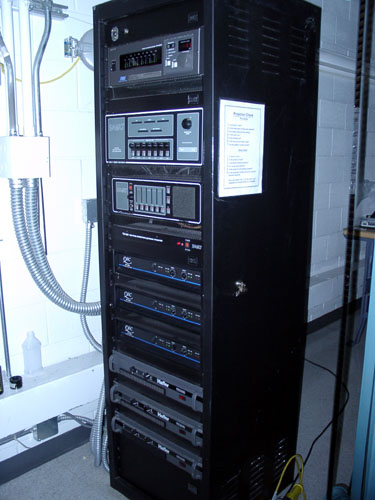 One of the standard sound racks with a SMART Mod 5 and SDDS digital.
QSC amps have replaced the Haflers in this particular rack that failed.

---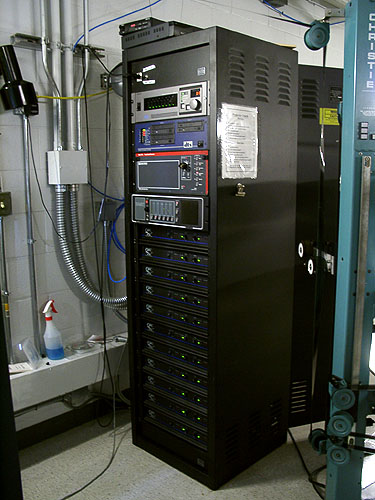 Newly built rack for #13 with SDDS-8, dts, a Dolby CP-65 and all new QSC amps to replace the Haflers.

---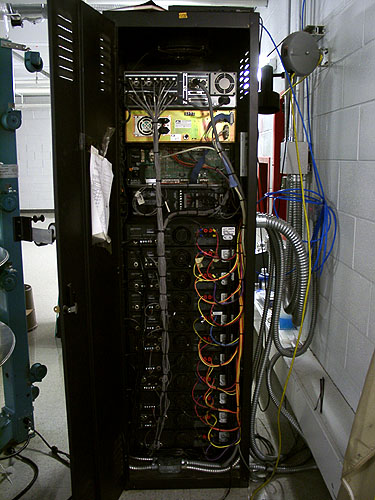 Shot of #13 rack from behind.

---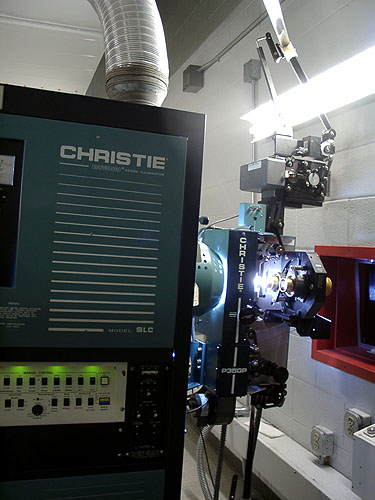 #13 running a film. All projection equipment is Christie.

---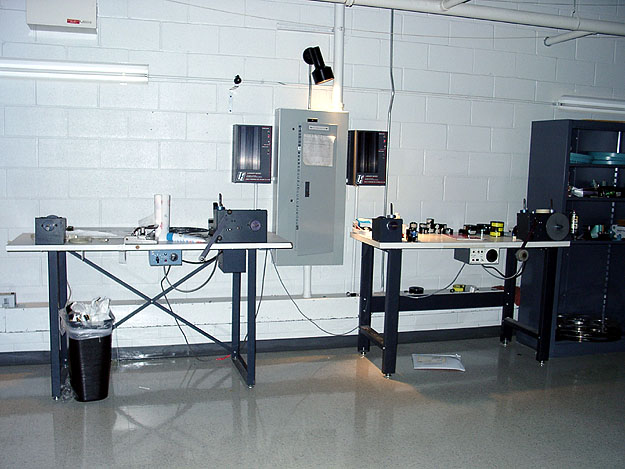 The main build-up area.

---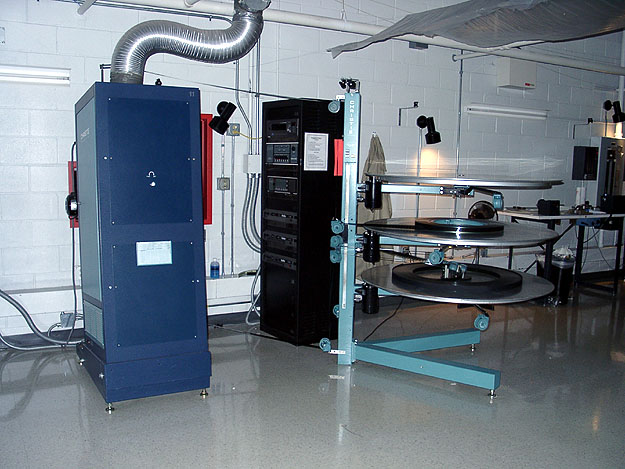 A standard setup with the platters to the side of the sound racks.

---