---

The Ontario Place Cinesphere IMAX Theater
Ontario, Canada
---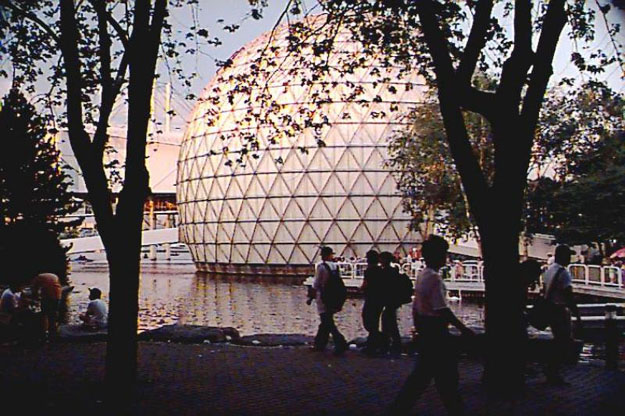 The exterior of the theatre from the marina. The staff calls the theatre "THE BALL."

---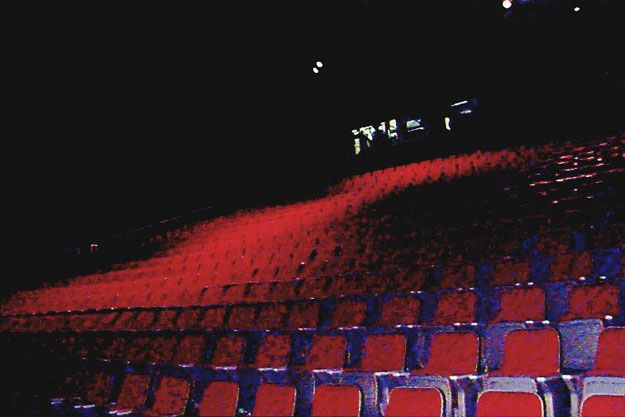 The interior of the theater from screen left.

---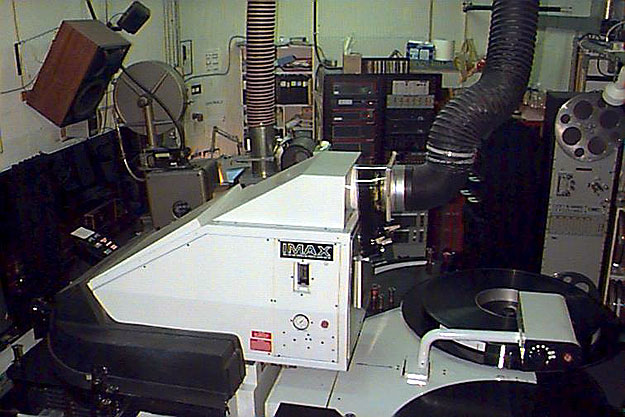 Looking down on the booth from the ladder to the upper amp and spotlight booth. DP70's and IMAX AND Dubber visible. This shot shows how small the booth is and the theater is looking into adding 3-D.

---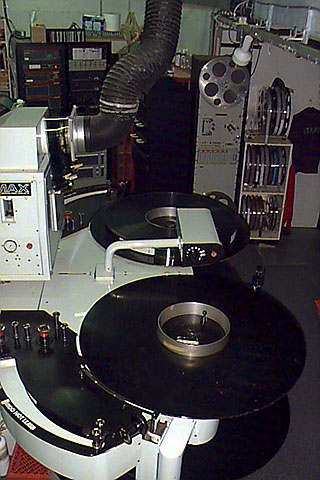 Reel Unit for the IMAX is tight against the back of the projector nominally. It sits on a short railway track to allow it to be slided back for service.

---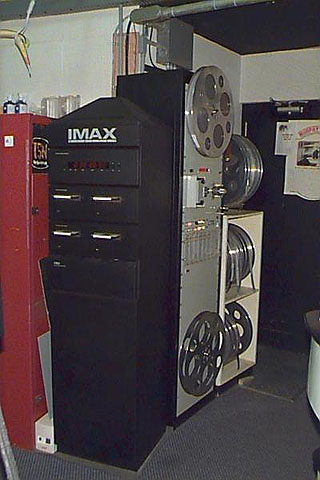 IMAX DDP digital player and dubber.

---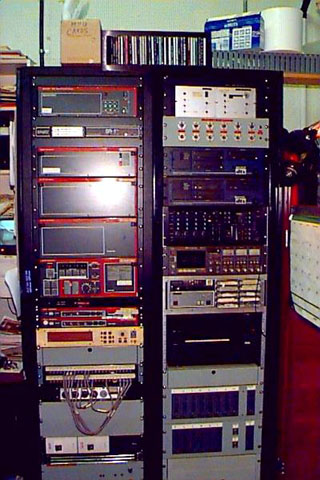 CP200 with DA20, twin DTS, Smart SR, circle surround ex unit, page and music system used for 35/70mm presentations. The Imax has its own processor by sonics associates on the other side of the room. The stage channels of the CP200 feed it.

---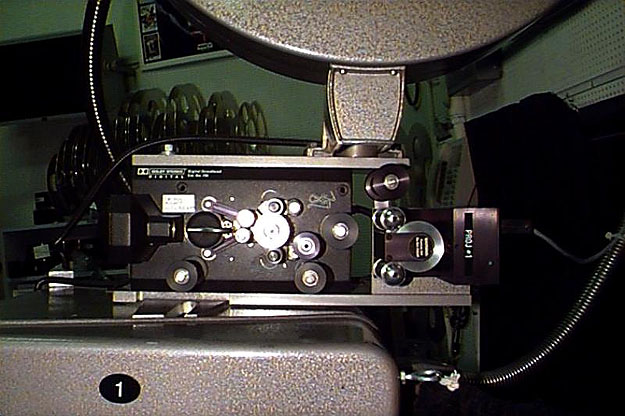 Custom Bracket built by Gordon McLeod to allow the 70mm DTS reader and cat 700 to co-exist with the original magazines.

---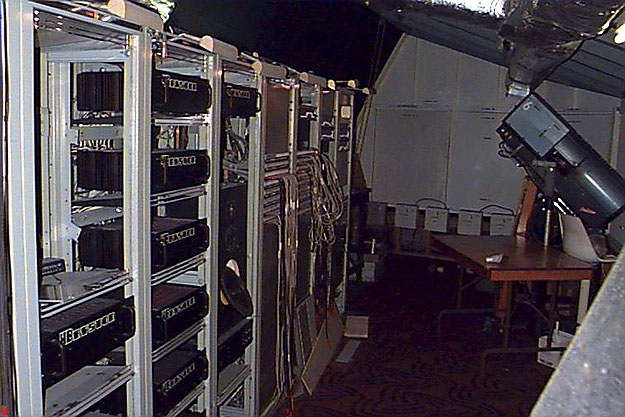 Upper amp room above booth with 12 Bryston 4B powering the surround array with jackfields used only for 35/70 presentations. The Imax has its own racks in the basement.
---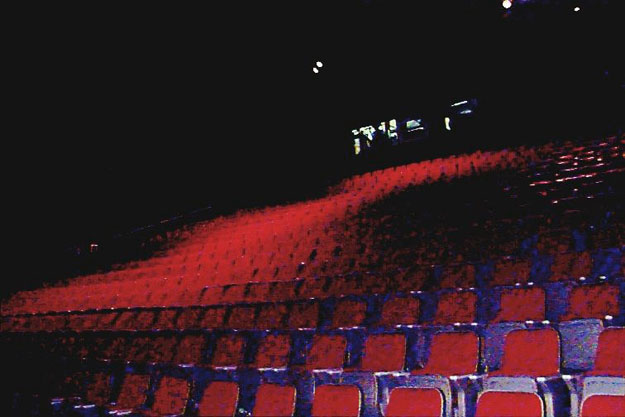 Old films are never broken down and are stored on the platter decks.
---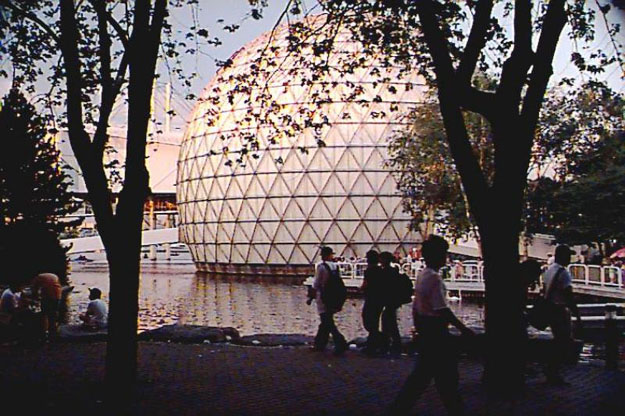 Old soundtrack storage. The Sonics amps are on the left.

---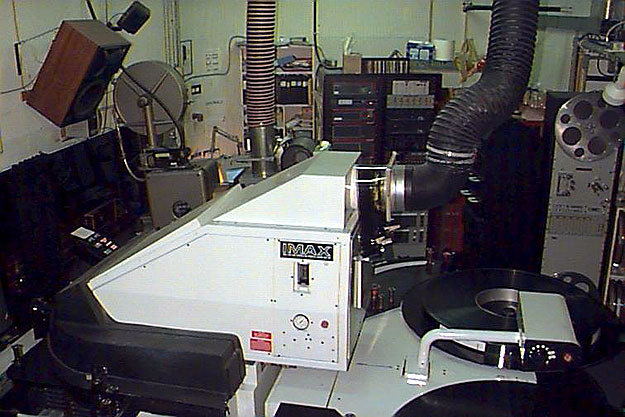 The snack bar and the mini-snack bar!

---


The 700+ seat auditorium took 3 shots to photograph!

---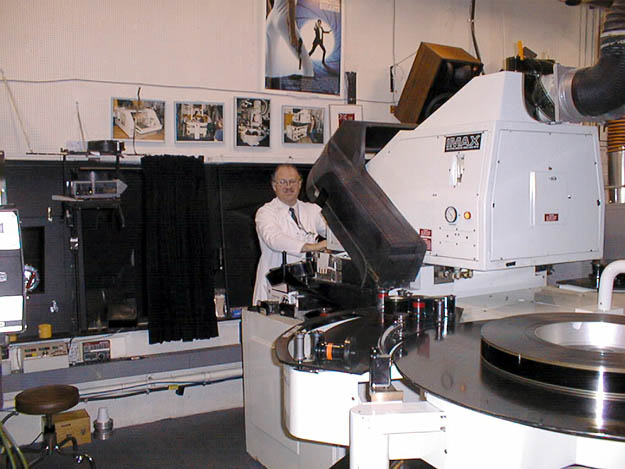 Film-Tech resident "Film God", Gordon McLeod, loads up another show on IMAX projector serial number 1.

---

Special thanks to Gordon McLeod and Adam Martin for the pictures.