---

Mann's Chinese 16
Aurora, Co

---


The exterior of the Mann Chinese 16. The facade rises nearly 70 feet in height, visible for miles. The building is an 80,000 square foot complex.

---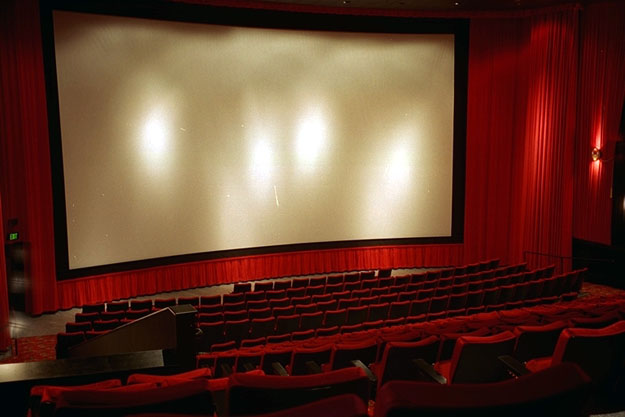 Auditorium #16. One of the big houses.
The Chinese theater presents curtain calls before the movie starts.

---


Here is a before/after picture of one of the medium sized auditoriums.
All seats are rockers with red velvet.

---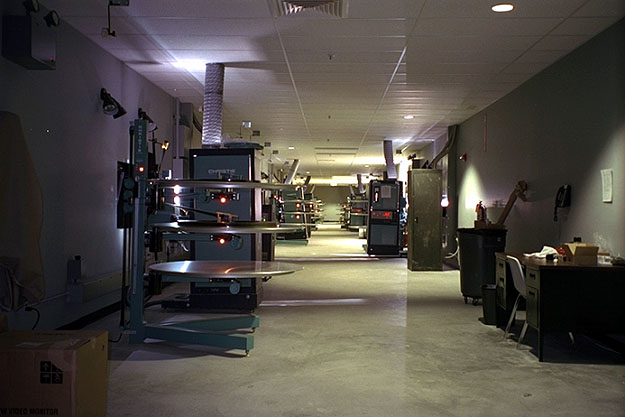 The north booth (projectors 2-8). This shot was taken shortly after construction, hence the mess. There are 4 booths total, all connected by an access hallway.

---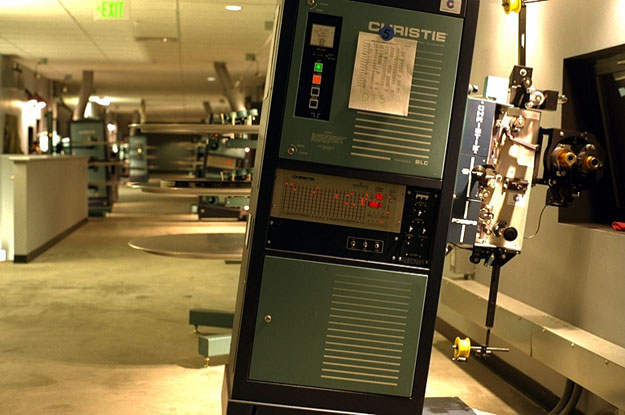 Equipment used: Christie P35GPS projectors, Chrisite AW3R platters, Christie SLC lamphouses, and Christie/Pennywise CA-21 automations.
The Chinese also features 10 DTS units and 6 Dolby Digital units.

---

Don't miss out on seeing more theaters of this complex once Colorado Cinema Holdings Limited Liability Corporation took over in the Pictures Warehouse.
Special thanks to Joe Redifer for taking the pics.