---

Chehalis Theater
Chehalis, Washington
---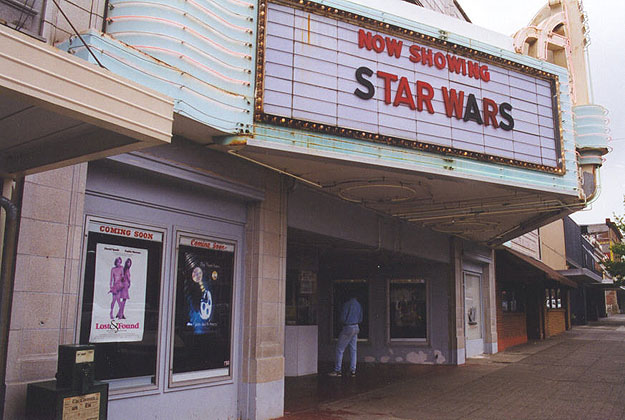 The marquee is in the process of being restored. Note the old time border chasers.

---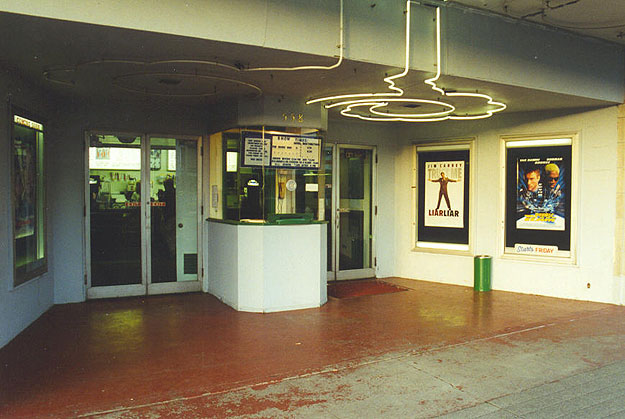 This theater first opened in 1938 and was converted into a videotape rental store in 1985. That video store was closed in 1994 and then it was converted back into a movie theater in 1997.

---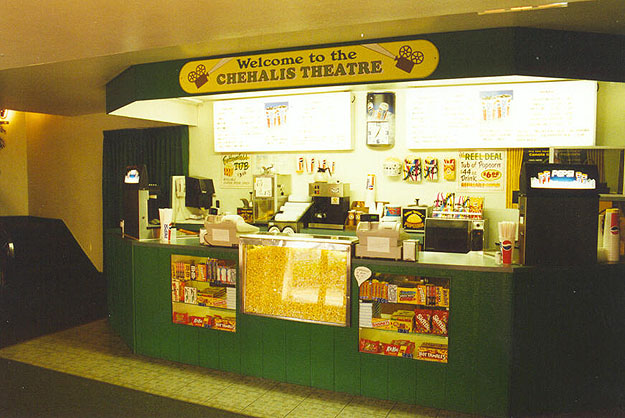 Snack bar.

---


Before and after shots upon converting it back to a movie theater from a videotape rental store.

---


Opposite angle. Note the organ on the left side.

---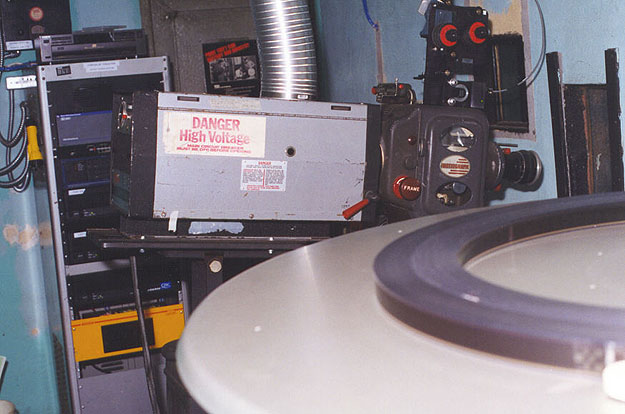 Strong platter in foreground. Strong Super Lume X 2000 watt lamphouse.

---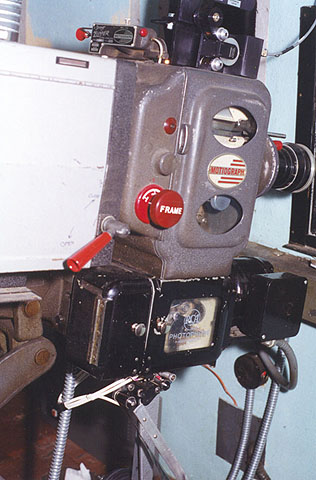 RCA 1050 soundhead and Motiograph AA projector with DTS reader on top.

---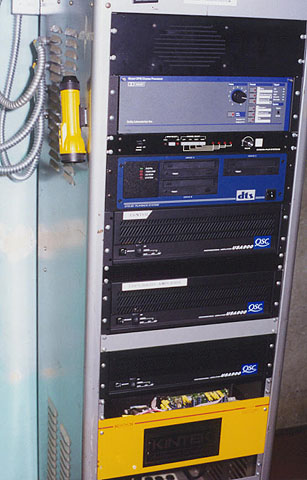 Dolby CP-45 processor with DTS digital sound system installed in May 1999 for Star Wars.
---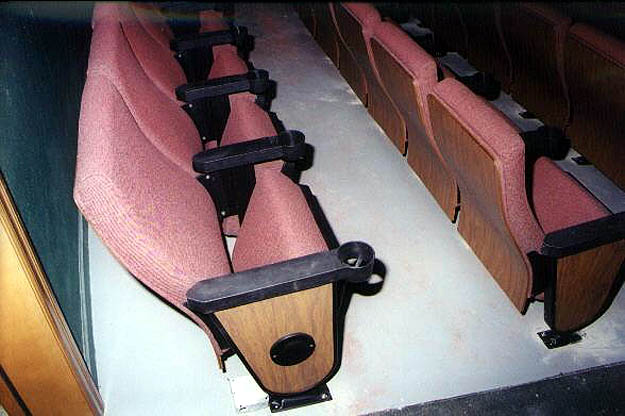 A shot of the new Seating Concepts contoured tall back seats with cupholders.

---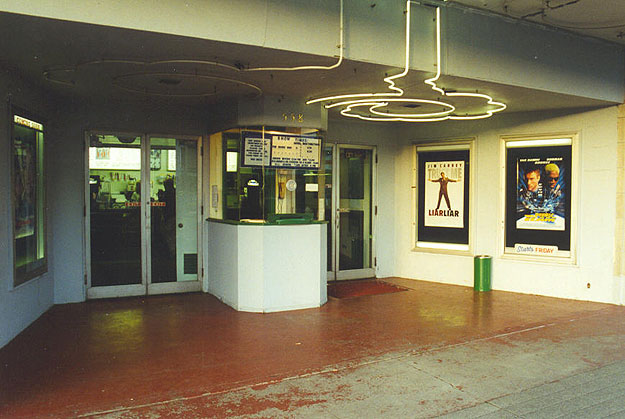 Shot of the front of the building and marquee after a fresh paint job.

---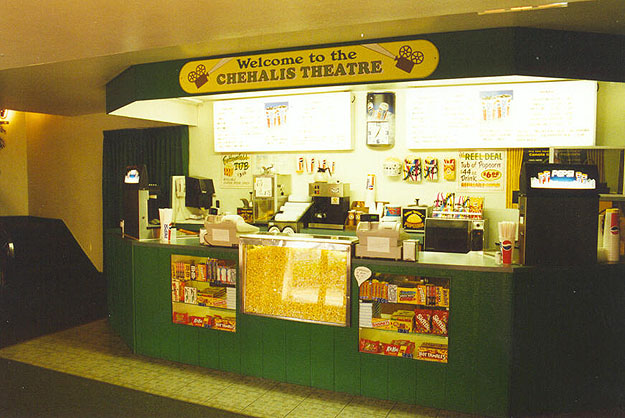 The boxoffice and entry underneath the marquee after a new paint job.

---

Special thanks to Ken Layton for the pics.