---

Chatauqua Institution Cinema
Chatauqua, New York
---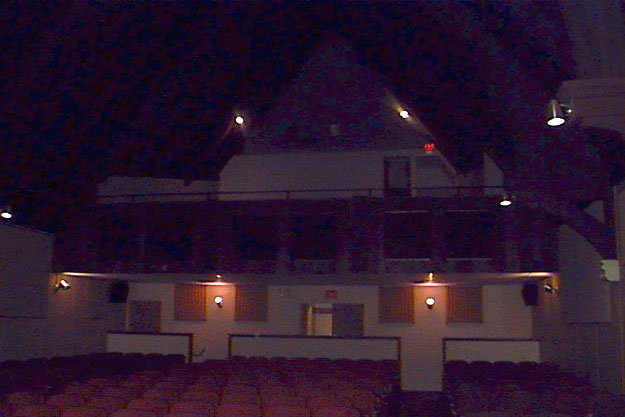 Interior of this single screen from the screen's point of view.

---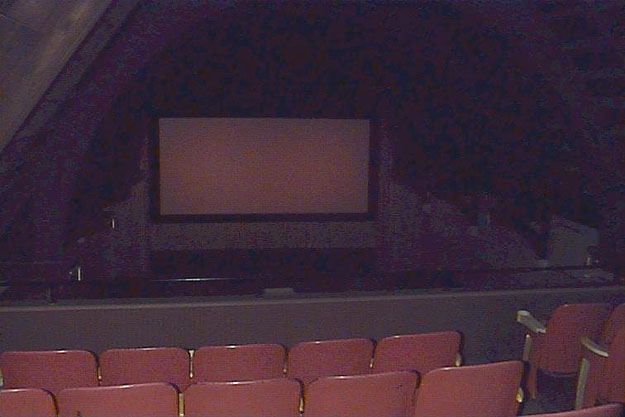 Interior as shown from the balcony.

---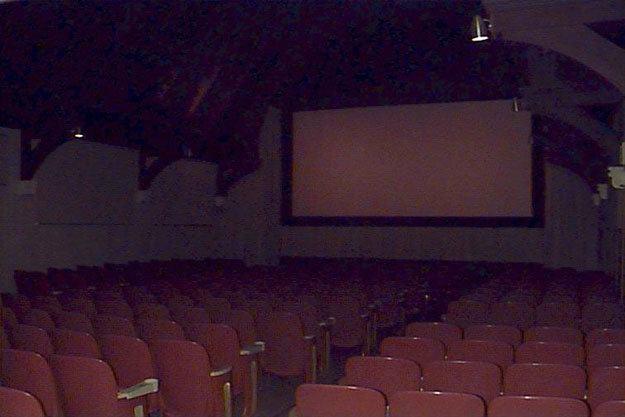 Interior as shown from the floor.

---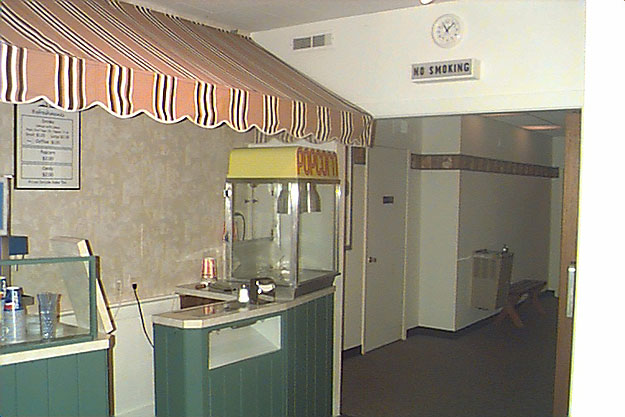 Lobby and concession stand.

---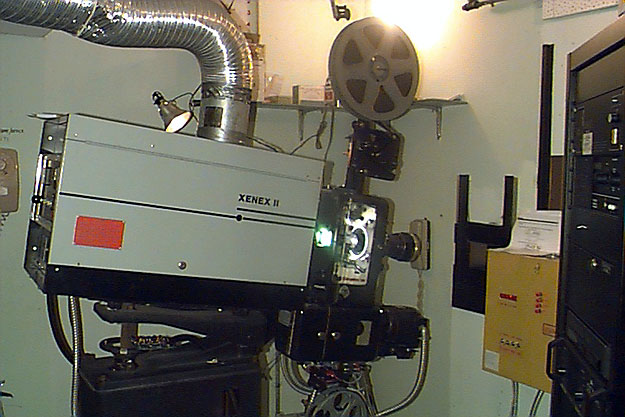 Simplex XL with XenexII lamphouse and Cinetron automation.

---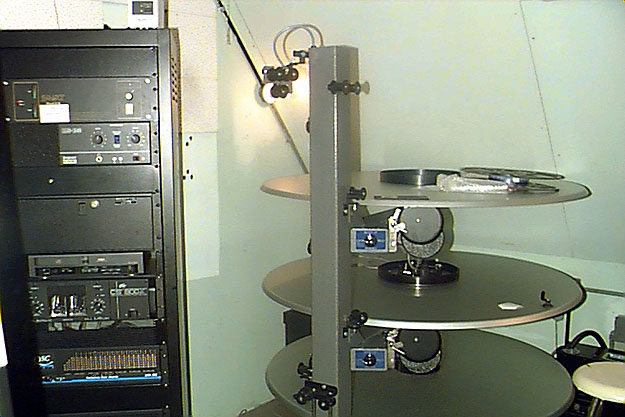 Rack and Potts platter in the very tight fitting booth.
Due to power line spike and glitches a UPS is powering the processor

---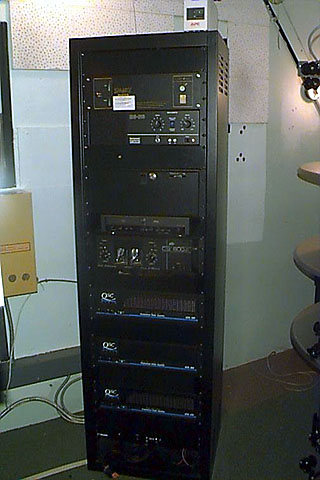 Smart mod2b with DSP matrix processor, CE monitor and QSC amps for the stage channels along with a Peavey amp for the surrounds and subwoofer. The system is Biamped with all JBL speakers

---

Special thanks to Gordon McLeod for the pics.