---

Center for the Arts Screening Room
Buffalo, NY, USA

---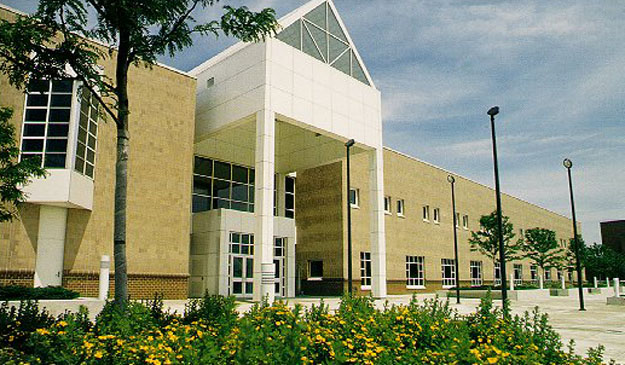 Exterior of the facility, which encompasses the Screening Room and 4 "legitimate" stages.

---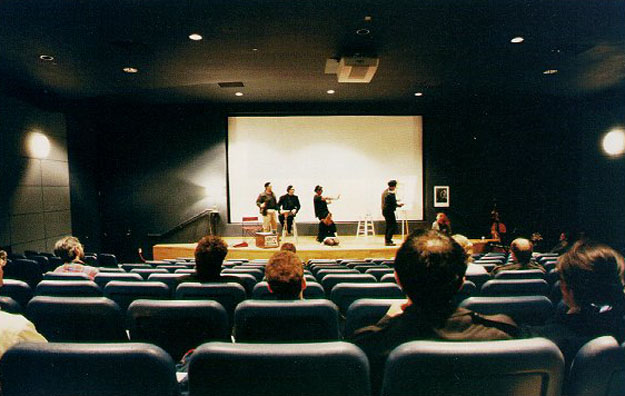 Screening Room seating is 210, screen is 10' x 20'.
Its a multimedia space, with an NEC video projector mounted to the ceiling.

---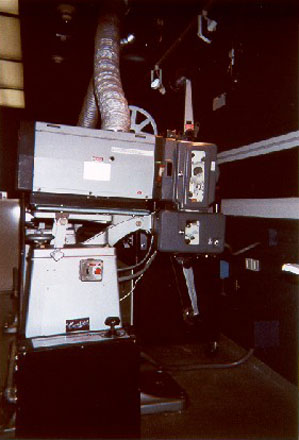 Changeover house: Century SA projectors with Strong lamphouses and Kelmar LED readers. Note Elmo Xenon 16mm projectors in background, which feature wireless changeovers.

---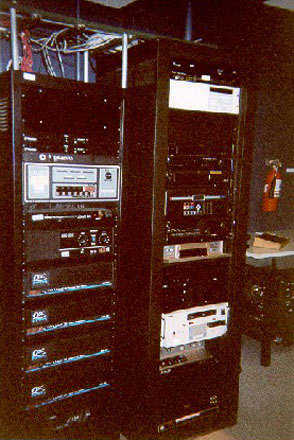 On the left is the SMART MODV cinema processor with QSC Amps. On the right is the AMX remote control system that integrates the 16mm, DVD, VHS, Umatic, and Beta decks. The A/V gear plays back through the cinema processor in non-sync (analog) or 5.1 (DVD).

---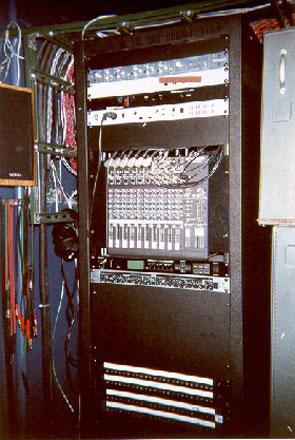 This booth is getting crowded! A complete sound system independent of the cinema sound rack for lectures, panel discussions, and live music reinforcement.

---