---

Century Theatre (indoor) and Century Drive-In
Lindsay, Ontario, Canada

---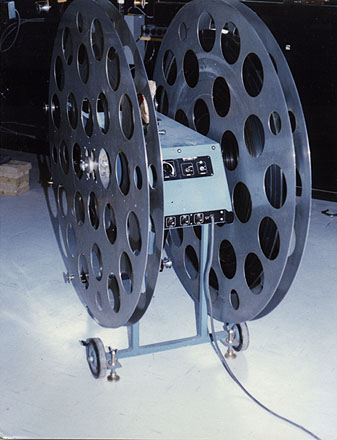 An Eprad double mut provides film to screen 1.

---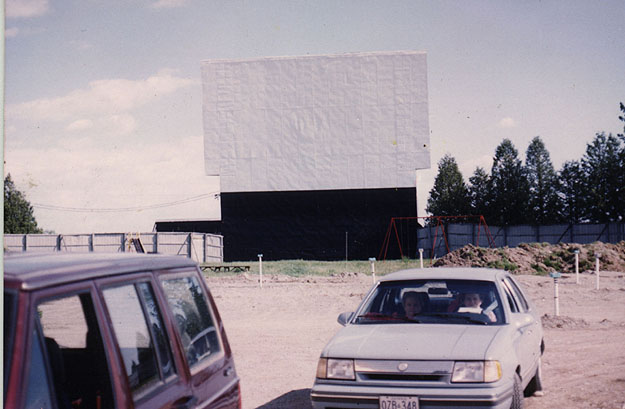 Screen #1 is 40 feet wide. Notice the lower flat area for 1.66 films.

---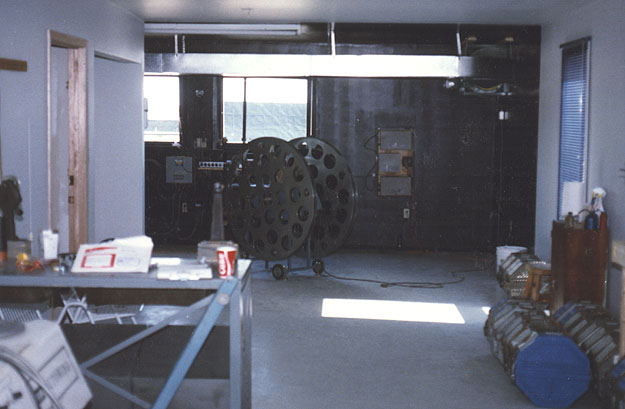 The booth looking toward screen #1.

---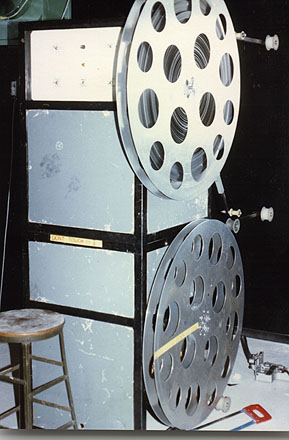 A Tall Texan handles film for screen #2.

---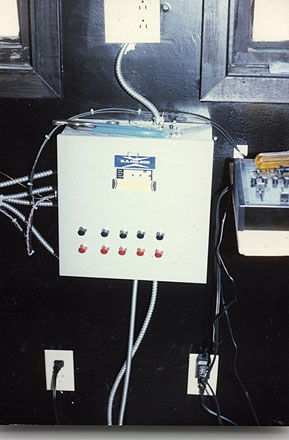 The automation for screen 1.

---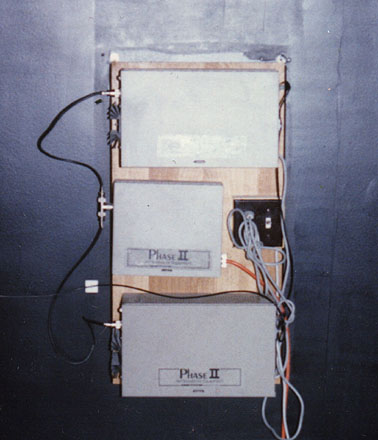 AM transmitter. (FM now installed.)

---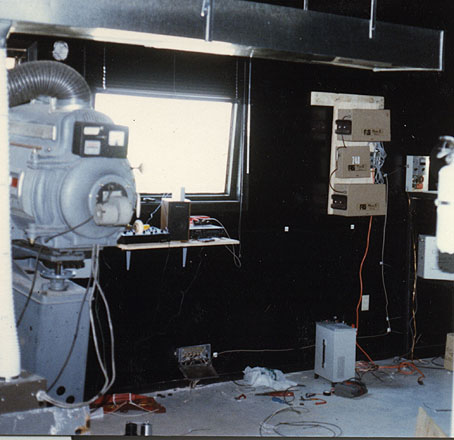 Century projectors with 2 Kneisley converted peerless lamps.

---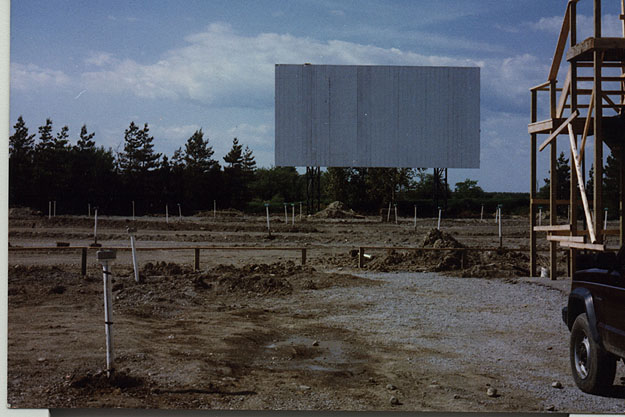 Screen 2 during construction. The screen is 60 feet wide.

---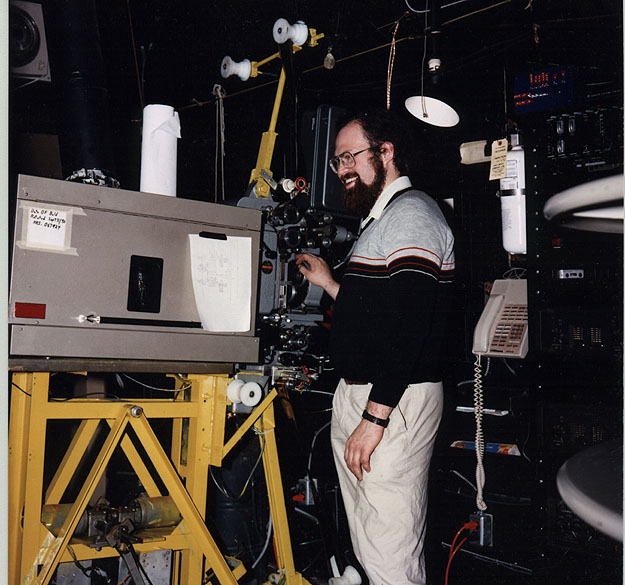 Gordon (disguising himself with a beard) on opening night of the single indoor downtown witih the 70 Prevost running Back to the Future 2 in 70mm.

---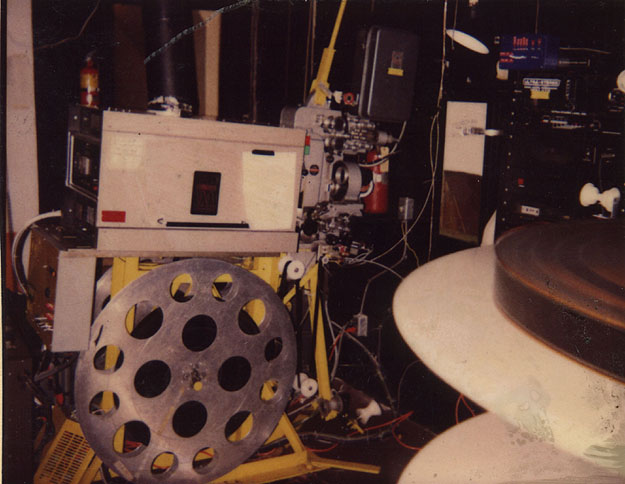 Prevost 35/70 projector on an EPRAD Sword (modified to 35/70) and a Xenex 1 lamphouse.

---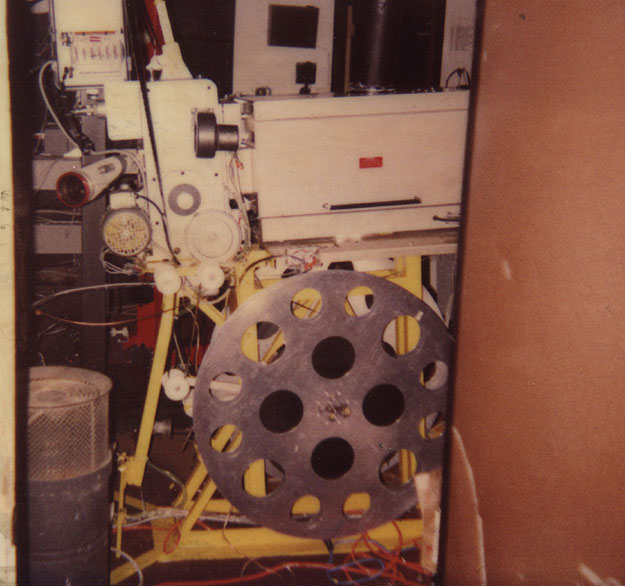 Looking into the booth door.

---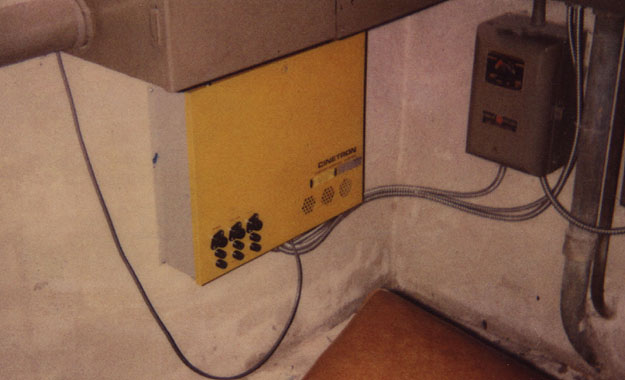 Custon Cinetron 3 channel dimmer system.

---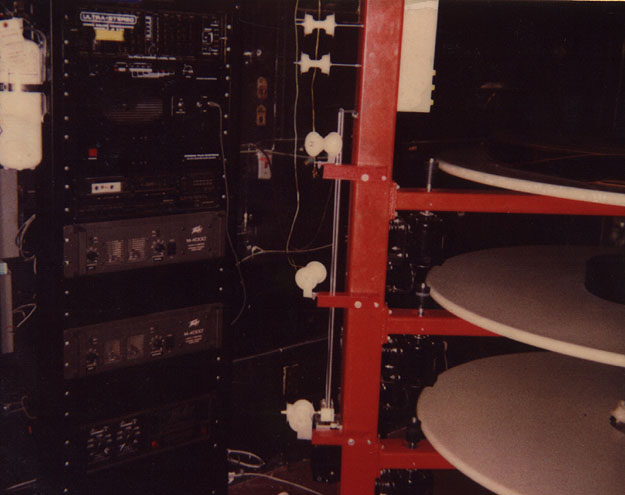 SPECO platter and Ultra Stereo processor with Peavey amps.

---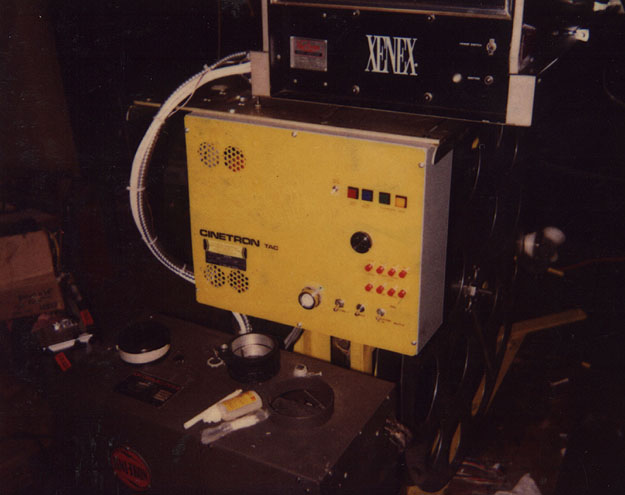 Custom Cinetron automation.

---

Special thanks to Gordon McLeod for the pics.